Versand und Service auch am 27. und 28. Dezember :: Newsletter vom 17.12.2012
Kompromisslos guten Service versprechen wir Ihnen für das nächste Jahr 2013. Aber auch dieses Jahr, wollen wir mit voller Energie für Sie zu Ende bringen.


Deshalb stehen wir Ihnen zwischen den Feiertagen, am 27. und 28. Dezember 2012, mit unserem umfassenden Telefon-Service und superschnellen Versand zur Verfügung. Wir werden alles daran setzen, wie gewohnt, alle Bestellungen bis 16:30 noch am selben Tag an Sie abzusenden. So kann das erste Paket, welches Sie im Jahr 2013 erhalten, theoretisch von Octopus stammen.


All unseren Geschäftskunden, Partnern und Lieferanten wünschen wir ein geruhsames Weihnachtsfest und guten Start ins neue Jahr. Für 2013 hoffen wir wieder auf zahlreiche Anregungen und Verbesserungsvorschläge ihrerseits. Denn für Sie... sind wir da.
Ihr OCTOPUS Team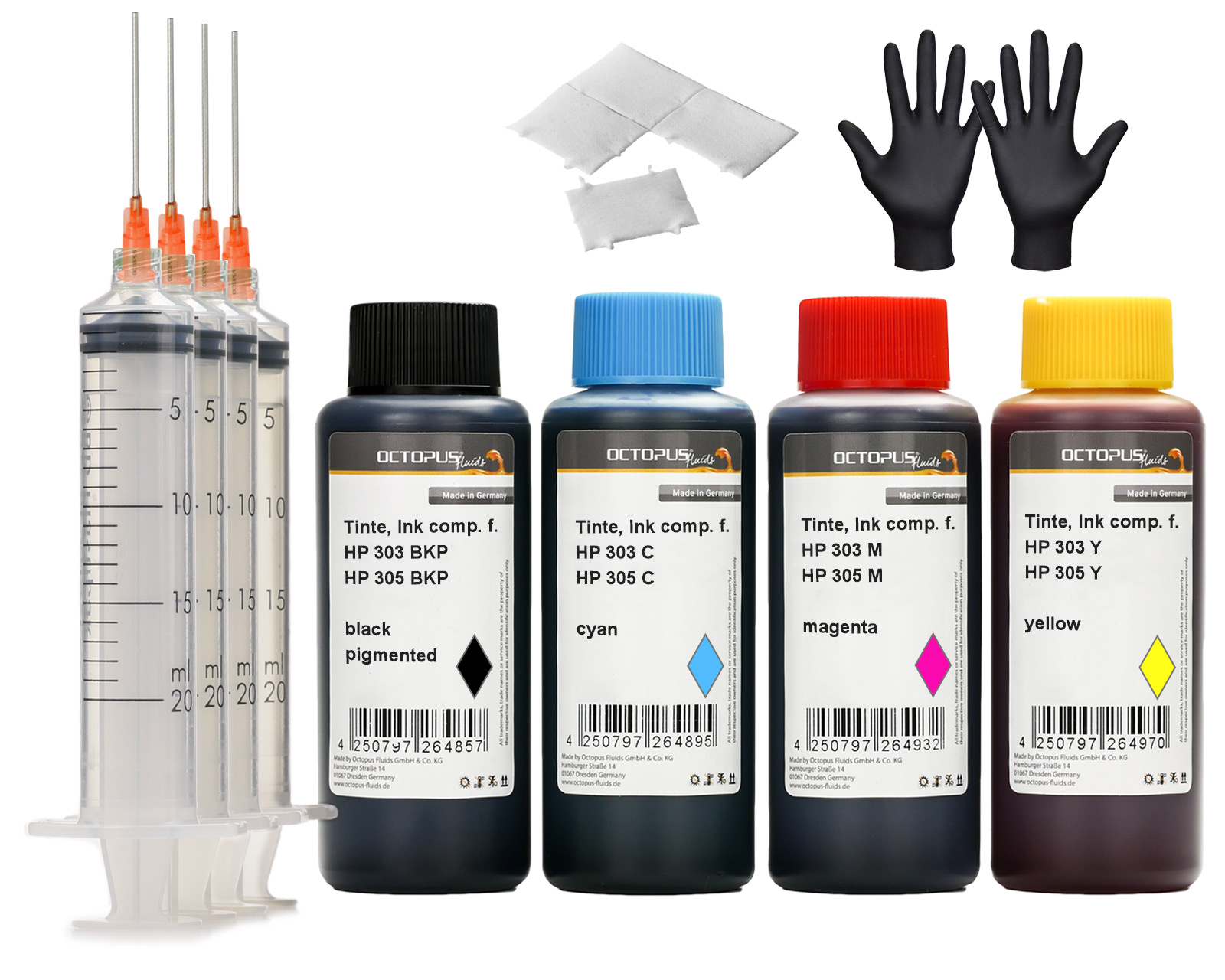 Printer Ink Set for HP 303 and HP 305 Ink cartridges
Printer ink for HP ENVY, Photo 7130, 7134, 6232, 7830, 6230, 6234, 6220, Tango, DeskJet 2700 Series, DeskJet Plus 4100 Series, Envy 6000 Series, Envy Pro 6400 Series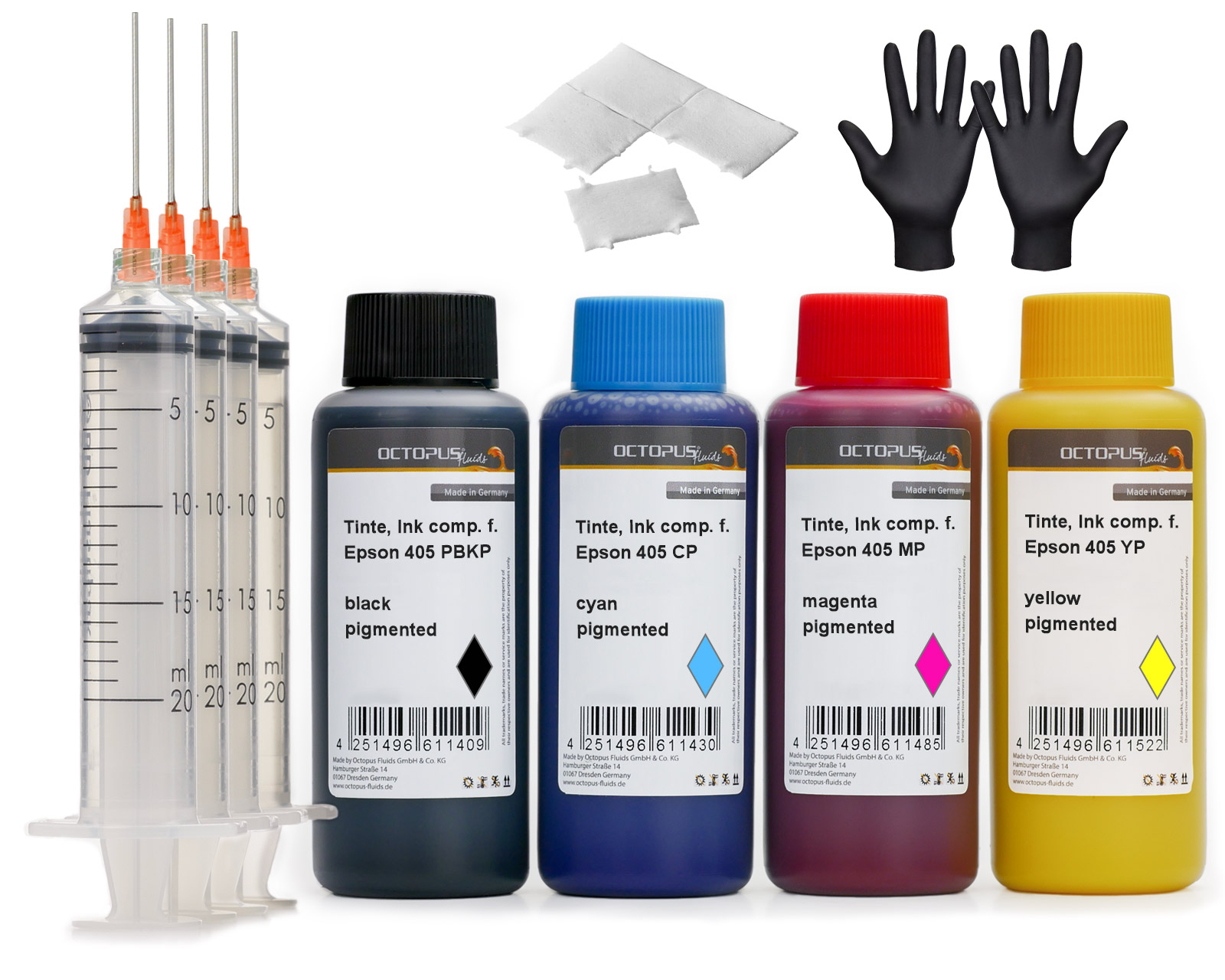 Printer ink set for Epson 405 ink cartridges, WF-3820, WF-4820, WF-7830
Printer ink for Epson WorkForce EC-C 7000, Pro WF-3820, WF-3825, WF-3830, WF-4820, WF-4825, WF-4830, WF-7830, WF-7835, WF-7840, WF-7310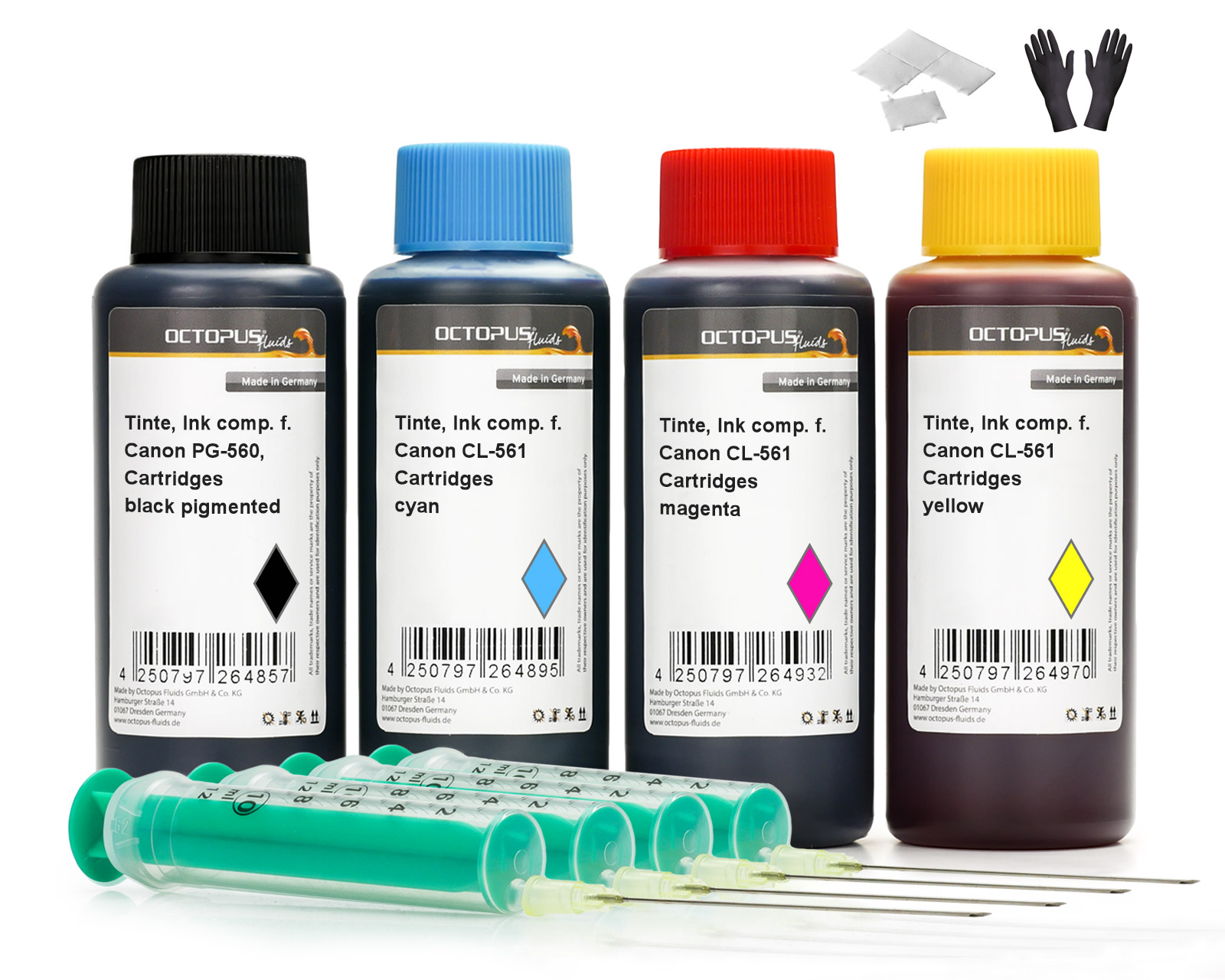 Octopus printer ink set compatible for Canon PG-560, CL-561 ink cartridges, Canon Pixma TS 5300, 7400
Druckertinte für Canon Pixma TS 5300, TS 5350, TS 5350, TS 5351, TS 5352, TS 5353, TS 7400, TS 7450, TS 7450, TS 7451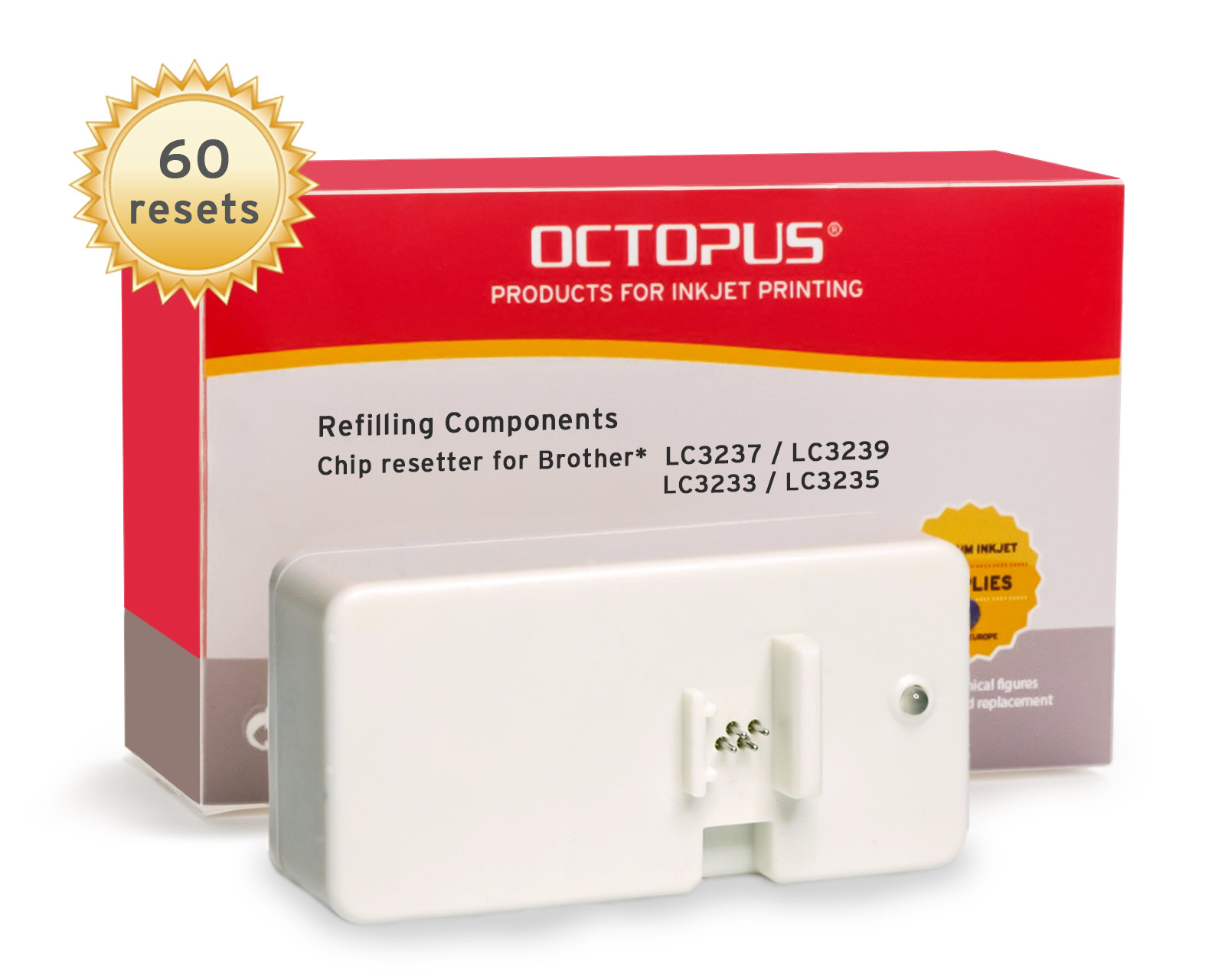 Chipresetter for Brother LC-3237, LC-3239, LC-3233, LC-3235 inkjet cartridges, for 60 Resets
Chip Resetter for resetting Brother LC-3237, LC-3239, LC-3233, LC-3235 und Brother DCP-J 1100, HL-J 6000, HL-J 6100, MFC-J 1300, J 5945, J 6945, J 6947 cartridges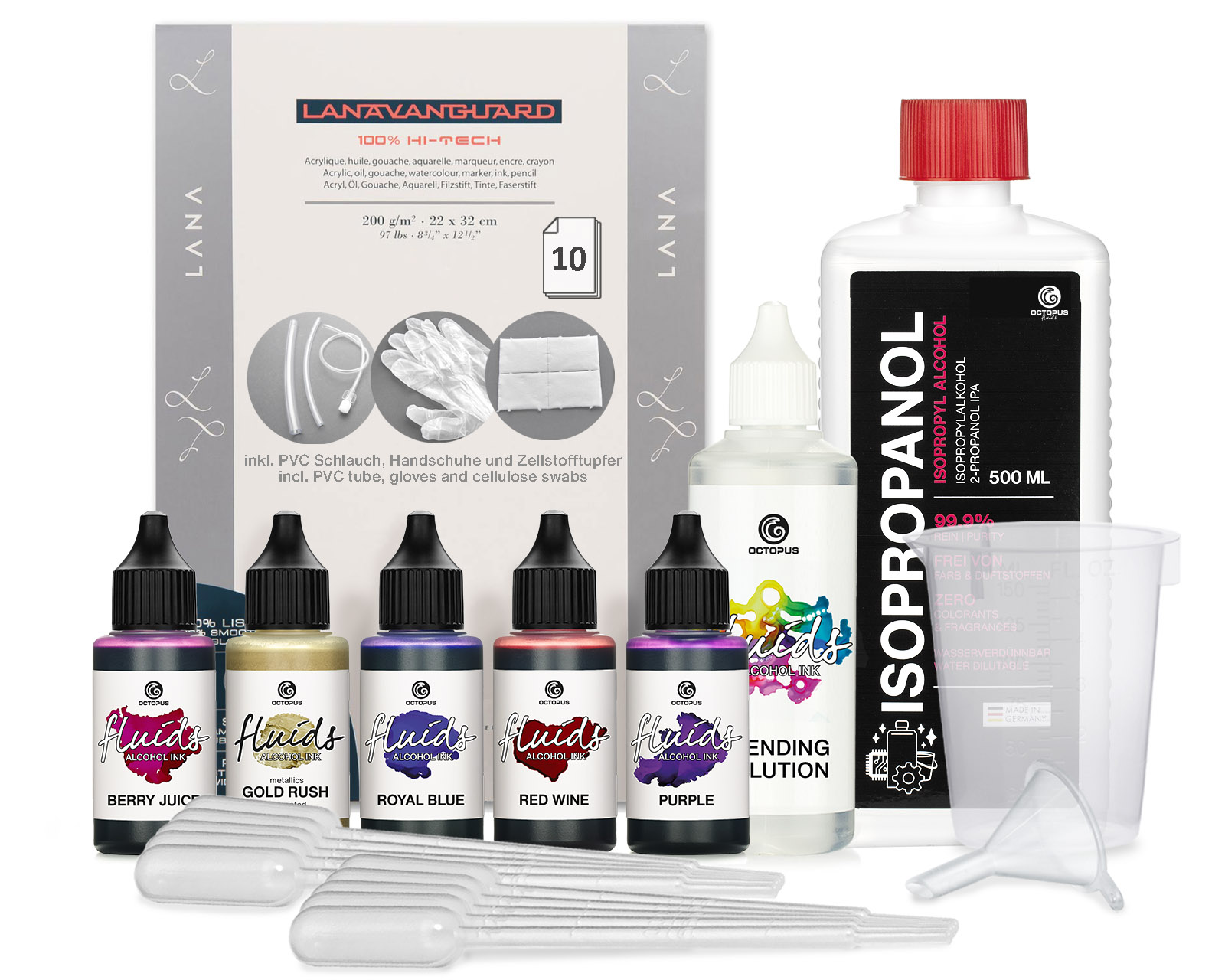 Octopus Fluids Alcohol Ink Complete Kit GOLDEN EVE with Blending Solution, Alcohol Ink Paper and accessoreies for fluid art, 5 x 30 ml
Start now with Alcohol Ink painting with the complete set Octopus Fluids alcohol inks from Germany. 5 colours Alcohol Ink, Blending Solution and all accessories in a set.