Versand und Service auch am 27. und 28. Dezember :: Newsletter vom 17.12.2012
Kompromisslos guten Service versprechen wir Ihnen für das nächste Jahr 2013. Aber auch dieses Jahr, wollen wir mit voller Energie für Sie zu Ende bringen.


Deshalb stehen wir Ihnen zwischen den Feiertagen, am 27. und 28. Dezember 2012, mit unserem umfassenden Telefon-Service und superschnellen Versand zur Verfügung. Wir werden alles daran setzen, wie gewohnt, alle Bestellungen bis 16:30 noch am selben Tag an Sie abzusenden. So kann das erste Paket, welches Sie im Jahr 2013 erhalten, theoretisch von Octopus stammen.


All unseren Geschäftskunden, Partnern und Lieferanten wünschen wir ein geruhsames Weihnachtsfest und guten Start ins neue Jahr. Für 2013 hoffen wir wieder auf zahlreiche Anregungen und Verbesserungsvorschläge ihrerseits. Denn für Sie... sind wir da.
Ihr OCTOPUS Team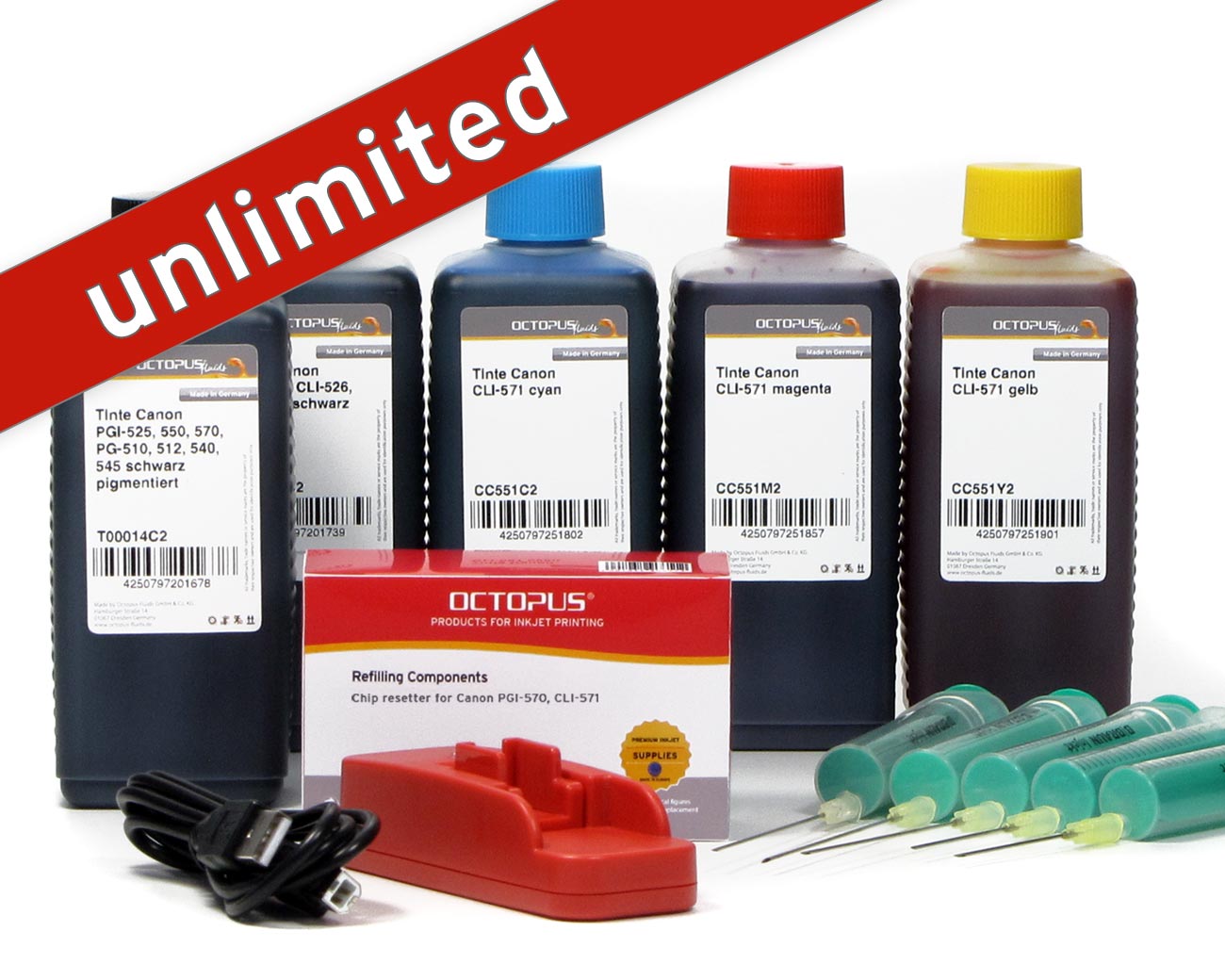 Set with chip resetter for Canon PGI-570, CLI-571 inkjet cartridges and 5x refill ink
Der Canon Chipresetter für PGI-570 und CLI-571 mit Tinte für Pixma MG 5700, MG 6800 und TS 5000, TS6000 Drucker
Chipresetter for Canon PGI-550, CLI-551 inkjet cartridges with 5x refill ink
Der Canon Chipresetter für PGI-550 und CLI-551 mit Tinte für Pixma IP, IX, MG und MX Drucker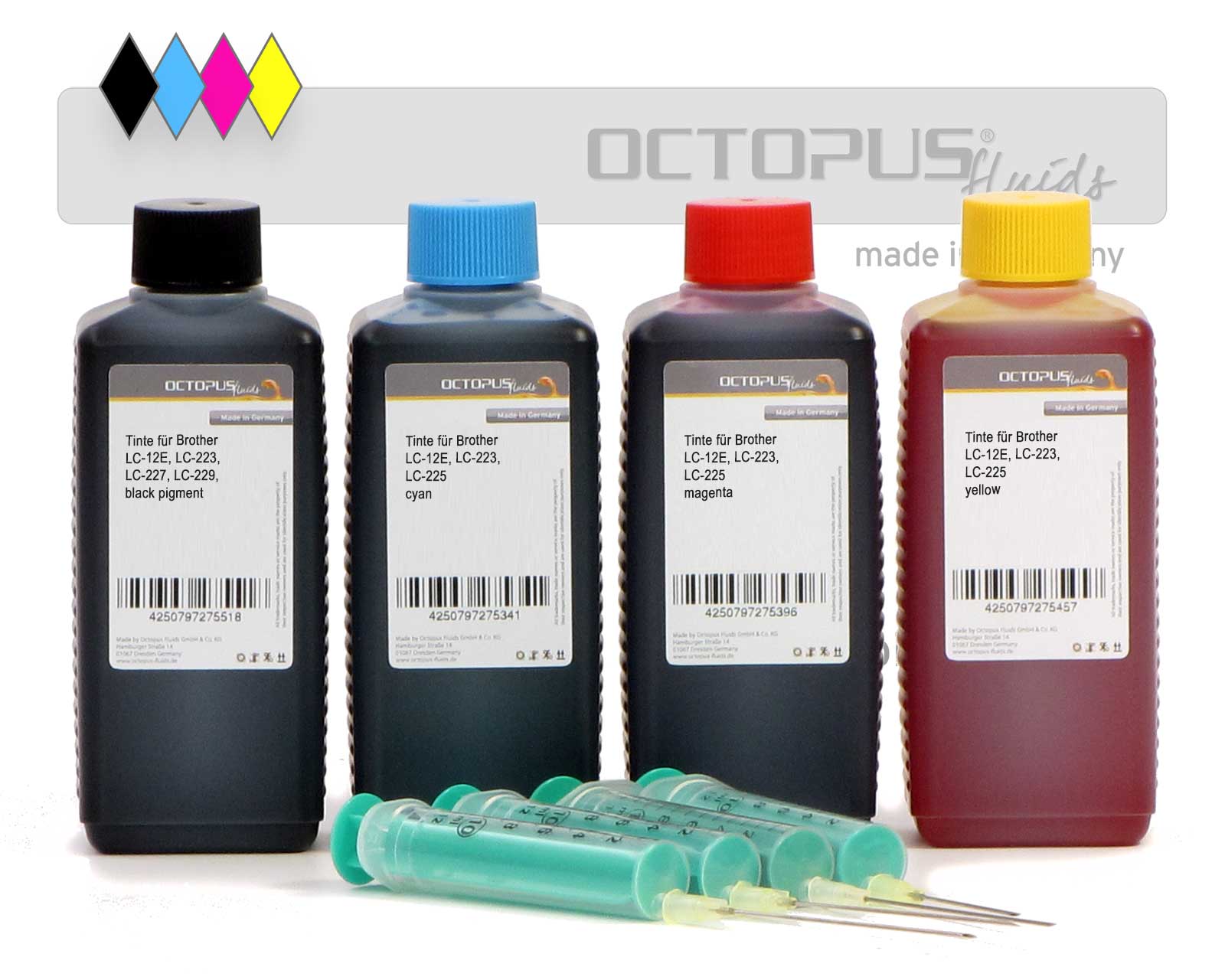 Ink set Brother LC-223, LC-225, LC-227, LC-229, LC-12E
Set comprising four ink colours and refill syringes.
Set of refillable cartridges for Brother LC-227, LC-225 with ink refill kits
Complete kit for Brother LC-227, LC-225, DCP-J 4120, MFC-J 4420, MFC-J 4425, MFC-J 4620, MFC-J 4625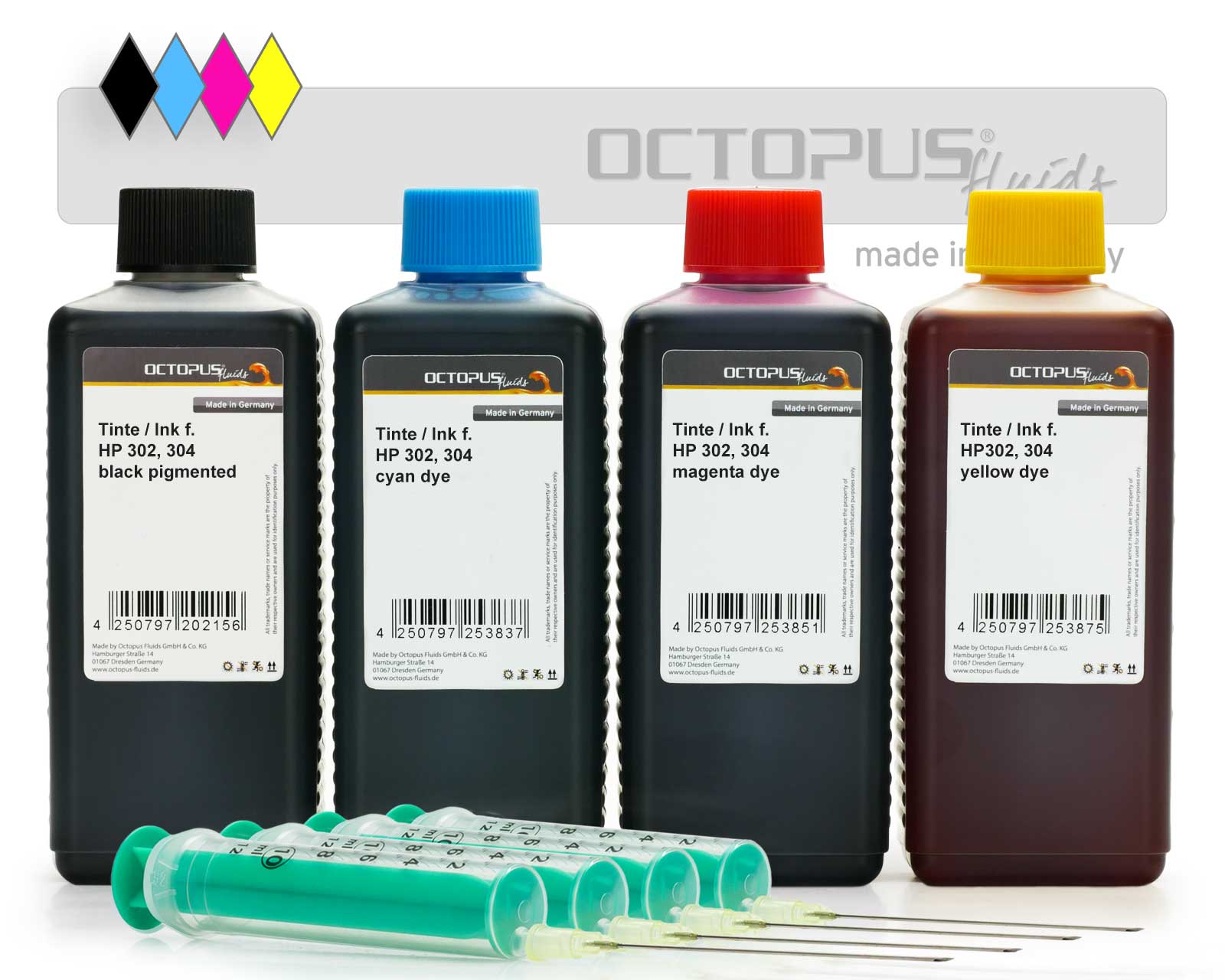 Refill ink kit for HP 302, HP 304 four colours
Druckertinten Komplettset für HP 302, HP 304, F6U68AE, F6U66AE, F6U67AE, F6U65AE, N9K08AE, N9K06AE, N9K07AE, N9K05AE