Analyse der Brother LC-123, 125, 127 Patronen :: Newsletter vom Mai 2013
In diesem Newsletter stellen wir Ihnen die Analyse der neuesten Brother LC-123, LC-125 und LC-127 Patronen vor und zeigen Ihnen die Befüllung mit unserem BroLuer-Adapter. Frisch eingetroffen sind weitere Fill Cuffs für den Fill Bill 02. Außerdem präsentieren wir Ihnen die aktuellsten Tintenproduktionen aus dem Hause Octopus Fluids.
Anfang des Jahres 2013 brachte Brother neue Drucker und damit neue Tintenpatronen auf den Markt. Für Brother völlig neu ist ein Chip, den der Druckerhersteller erstmals in den LC-123, LC-125, LC-127 verbaute. Erfahren Sie mehr in unserer Analyse der neuesten Brother Tintenpatronen.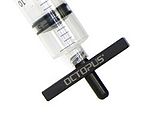 Das Befüllen von Brother Originalpatronen gestaltete sich bisher sehr aufwendig. Mit unserem BroLuer, lassen sich Brother Patronen jetzt endlich mit der Unterdruckmethode befüllen. Lesen Sie hier mehr zum Umgang mit dem BroLuer...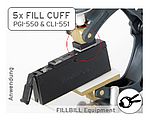 Im letzten Newsletter haben wir Ihnen angekündigt, auch die Canon Patronen PGI-550 und CLI-551 mit dem Fill Bill 02 bequem und ohne Bohren befüllen zu können. Nun ist es soweit: die neuen Fill Cuffs für unseren Fill Bill 02 sind fertig.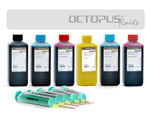 Für die neuen Epson 24 und 26 Patronen ist das Tintensortiment unseres Tintenherstellers Octopus Fluids® jetzt komplett. Die neuen Photo-Tinten überzeugen dabei wieder mit brillanter Farbwiedergabe.
Für HP 950 und 970er Patronen bieten wir Ihnen bereits heute die Neuentwicklungen an, ebenfalls mit sehr guten Farbwerten.
Aktuelle, laufende Projekte
Analyse der Epson 16 und 18 Patronen mit Nachfüllanleitung
Sortimentserweiterung: Chips für Canon PGI-550 und CLI-551
In Labor-Entwicklung: Nachfülltinte für HP 932 Tintenpatronen
35x 30 ml Octopus Fluids Resin Ink Set, Alcohol Ink for Epoxy Resin and UV Resin
Colour-intensive alcohol ink for colouring epoxy resin and UV resin. Colour-faithful and without brown tint. 35 radiant epoxy resin colours in an economy set.
Chipresetter for Brother LC-3237, LC-3239, LC-3233, LC-3235 inkjet cartridges, for 60 Resets
Chip Resetter for resetting Brother LC-3237, LC-3239, LC-3233, LC-3235 und Brother DCP-J 1100, HL-J 6000, HL-J 6100, MFC-J 1300, J 5945, J 6945, J 6947 cartridges
Refill Ink set for Brother LC-3211, LC-3213 cartridges, CMYK
Set for Brother LC-3211, LC-3213, Brother DCP-J 572, DCP-J 770, DCP-J 772, DCP-J 774, MFC-J 490, MFC-J 491, MFC-J 497, MFC-J 890, MFC-J 895 a.o.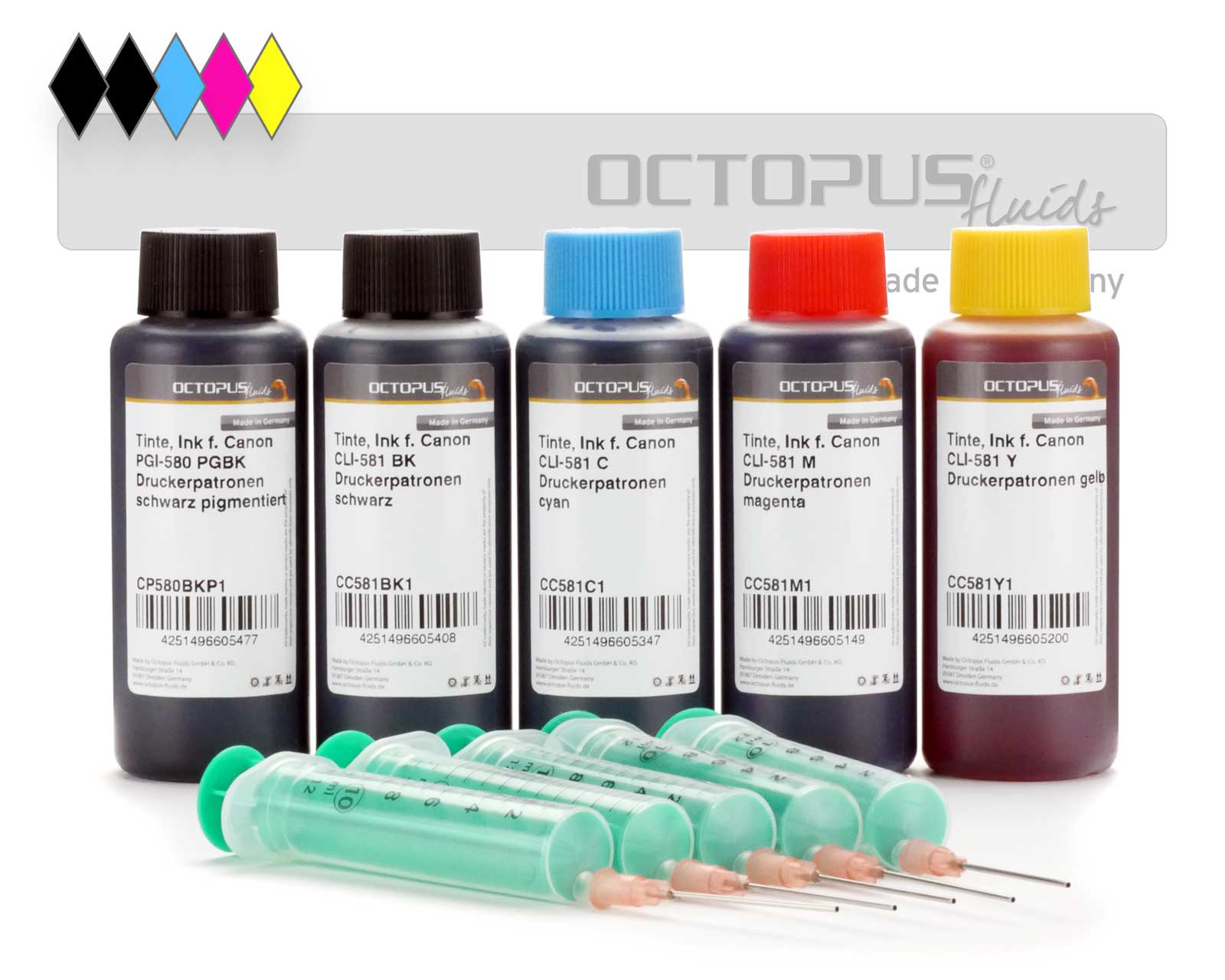 Refill ink kit for Canon PGI-580 PGI-280, CLI-581, CLI-281 inkjet cartridges
Original Printer Cartridge Lexmark 34 xl black.
Refill ink kit for Epson 33, Expression Premium XP-530, XP-630, XP-830 CMYK
Refill inks specifically for Epson 33, Epson Expression Premium XP-530, XP-540, XP-630, XP-635, XP-640, XP-645, XP-830, XP-900, XP-7100 printers. Set comprising 5 ink colours and refill syringes.