Epson 24 und 26 - Schritt für Schritt Nachfüllanleitung :: Newsletter vom Juni 2013
Lesen Sie, wie Sie die aktuellsten Tintenpatronen 24 und 26 von Epson® wiederbefüllen können und den Chip tauschen bzw. ersetzen. Außerdem finden Sie jetzt Chips für die Canonpatronen PGI-550 und CLI-551 bei uns sowie die graue Tinte dieser Patronenserie aus dem Haus Octopus Fluids®. Wenn Ihnen Wiederbefüllen zu kompliziert ist, werfen Sie einen Blick auf unser Angebot für Alternativpatronen. Neu eingetroffen sind komaptible XL-Patronen, die Canon® PGI-550 bzw. CLI-551 und Lexmark® 150 ersetzen.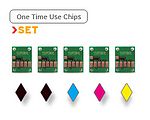 Canons® Patronen PGI-550 und CLI-551 scheinen sehr beliebt zu sein. Ab sofort bieten wir One-Time Chips. Damit verfügt Ihre Patrone nach dem Chiptausch über einen zuverlässigen Tintenfüllstand. Für den Chiptausch stellen wir Ihnen zwei unterschiedliche Befestigungsmethoden vor.
Für diese Canonpatronen gibt es zusätzlich eine weitere Ergänzung. Unser Tintenhersteller Octopus Fluids® konnte die Tinte für die graue Patrone fertigstellen.
>> Anleitung Chips für Canon PGI-550, CLI-551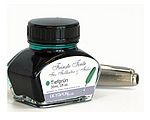 Das Schreiben mit Füllhalter und Schreibfeder verleiht ein besonderes Gefühl. Dies wirkt sich sofort positiv auf das Schriftbild aus. Es ist sorgfältiger als beispielsweise die Schrift mit Kugelschreiber. Mit unseren feinsten Schreibtinten können Sie diesem Schriftbild zusätzliche Eleganz verleihen. Wählen Sie zwischen 9 verschiedenen Farbtönen.
Das sind unsere aktuellen, laufenden Projekte
1. Tinte für Patronentyp HP 930, 970 von Octopus Fluids® in Entwicklung
2. Refilltool für HP® 950, 951 Patronen in Entwicklung
3. Refilltool für Epson® 24, 26 Patronen in Entwicklung
4. XXL-Fill In Tintentanks für Brother® LC-123, LC-125, LC-127 Patronen auf dem Weg zu uns
35x 30 ml Octopus Fluids Resin Ink Set, Alcohol Ink for Epoxy Resin and UV Resin
Colour-intensive alcohol ink for colouring epoxy resin and UV resin. Colour-faithful and without brown tint. 35 radiant epoxy resin colours in an economy set.
Chipresetter for Brother LC-3237, LC-3239, LC-3233, LC-3235 inkjet cartridges, for 60 Resets
Chip Resetter for resetting Brother LC-3237, LC-3239, LC-3233, LC-3235 und Brother DCP-J 1100, HL-J 6000, HL-J 6100, MFC-J 1300, J 5945, J 6945, J 6947 cartridges
Refill Ink set for Brother LC-3211, LC-3213 cartridges, CMYK
Set for Brother LC-3211, LC-3213, Brother DCP-J 572, DCP-J 770, DCP-J 772, DCP-J 774, MFC-J 490, MFC-J 491, MFC-J 497, MFC-J 890, MFC-J 895 a.o.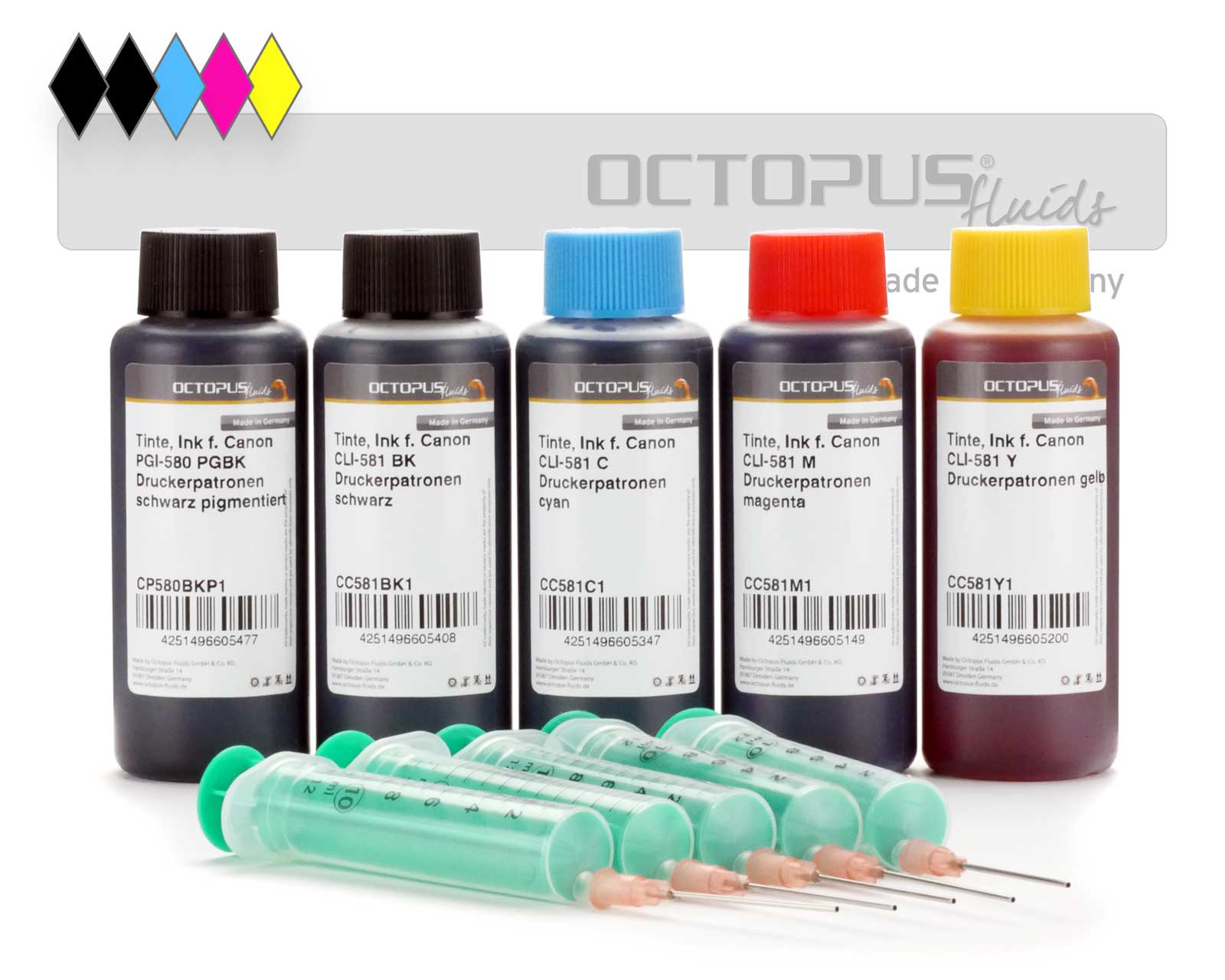 Refill ink kit for Canon PGI-580 PGI-280, CLI-581, CLI-281 inkjet cartridges
Original Printer Cartridge Lexmark 34 xl black.
Refill ink kit for Epson 33, Expression Premium XP-530, XP-630, XP-830 CMYK
Refill inks specifically for Epson 33, Epson Expression Premium XP-530, XP-540, XP-630, XP-635, XP-640, XP-645, XP-830, XP-900, XP-7100 printers. Set comprising 5 ink colours and refill syringes.