Umsatzsteigerung mit Flyeraktion :: Newsletter vom Juli 2013
Jetzt in den warmen Sommermonaten, fragt man sich oft, wie man den Umsatz im Shop steigern könnte. Vielleicht beobachten Sie, wie Ihre Gedanken um mögliche Formen der Werbung kreisen. Möglichkeiten, die reichlich Geld kosten, ohne dass der Nutzen abschätzbar ist. Sie kennen sicherlich auch das Sprichwort "Wer nicht wirbt, der stirbt". Also was soll's? Wir müssen werben.
Deshalb stellen wir Ihnen eine oft vernachlässigte, aber enorm wirkungsvolle Methode vor, die wir mit einigen Besonderheiten verfeinert und ihre Wirkung vergrößert haben. Eventuell schaffen wir es, Ihre Werbemotivation in diese Richtung zu lenken und bestimmt hätten sie auch Spaß bei der Umsetzung.
Flyeraktion mit garantierter Wirkung!
Mit dieser Flyeraktion werden Sie Auswirkung auf Ihren Refill-Umsatz spüren. Wenn Sie diese richtig und nachhaltig umsetzen, werden Sie sogar begeistert sein. Nach ersten Erfolgen werden Sie die Aktion selbständig weiterentwickeln, optimieren und Ihren lokalen Bedingungen anpassen. Aber was immer bleibt, ist der Erfolg, ...wenn sie es richtig machen.
Achtung, wir müssen uns korrigieren!
Die von uns im letzten Newsletter vorgestellten Fill In Patronen für Canon® PGI-550 und CLI-551 enthalten entgegen unserer damaligen Annahme keine Autoreset-Chips (ARC). Bei den an den Patronen angebrachten Chips handelt es sich um Permanent-Chips (PMC).
Für PGI-550 und CLI-551 werden derzeit am Weltmarkt nur Einmal-Chips (sogenannte One Time Chips, auch OTC genannt) und Permanent-Chips (PMC) angeboten. Sobald es Änderungen gibt, werden wir Sie gern darüber informieren. Bis dahin spielen unsere Fill In Patronen ihren Vorteil der beliebig häufigen Befüllung durch die PMC-Chips bestens aus.
Das erwartet Sie in den nächsten Wochen:

1. Resetter für die neuesten Epson® 16, 18, 24, 26 Patronen
2. FILL BILL 04
3. Echt leuchtende Farben - floureszierende Effekttinten speziell für den Bilderdruck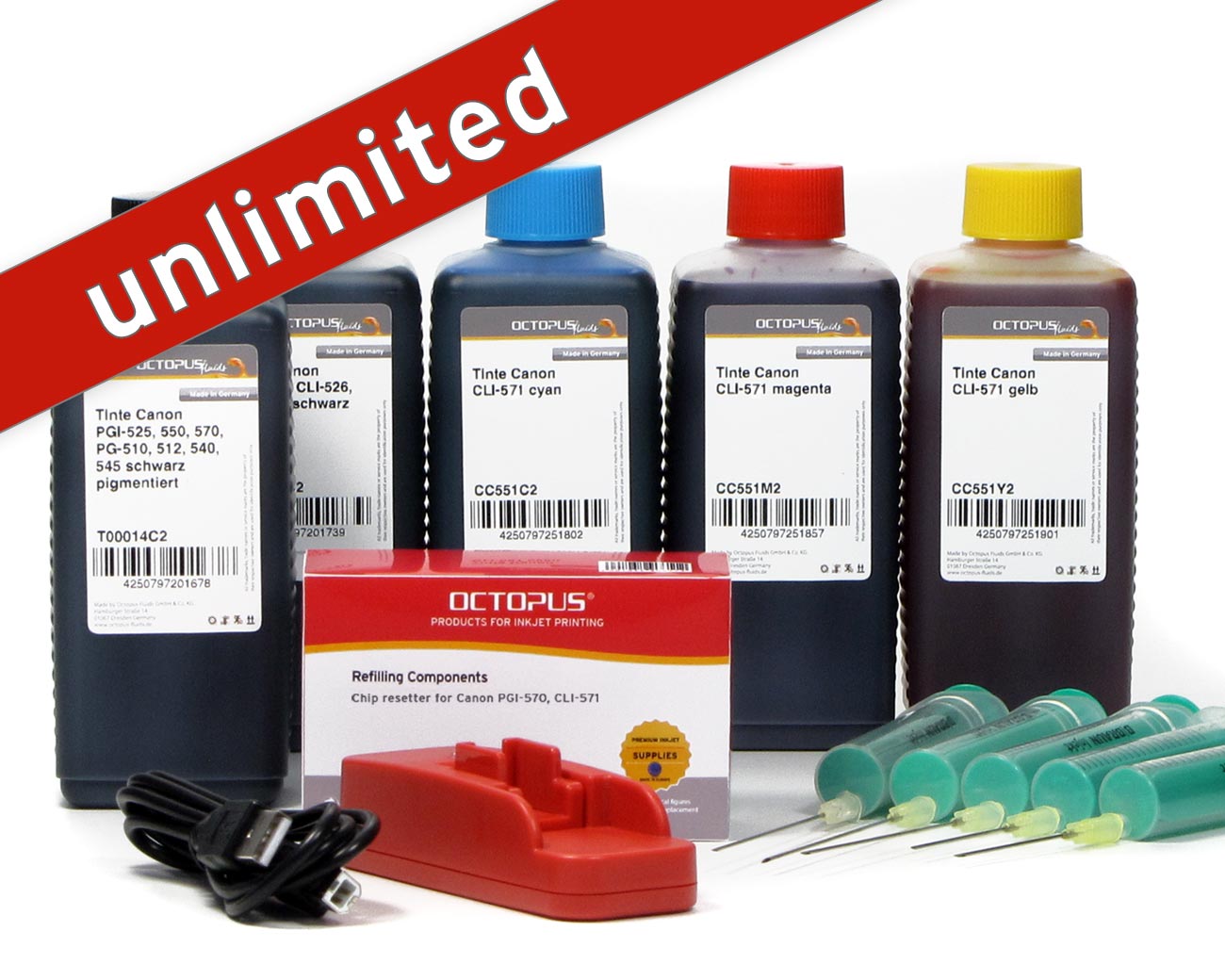 Set with chip resetter for Canon PGI-570, CLI-571 inkjet cartridges and 5x refill ink
Der Canon Chipresetter für PGI-570 und CLI-571 mit Tinte für Pixma MG 5700, MG 6800 und TS 5000, TS6000 Drucker
Chipresetter for Canon PGI-550, CLI-551 inkjet cartridges with 5x refill ink
Der Canon Chipresetter für PGI-550 und CLI-551 mit Tinte für Pixma IP, IX, MG und MX Drucker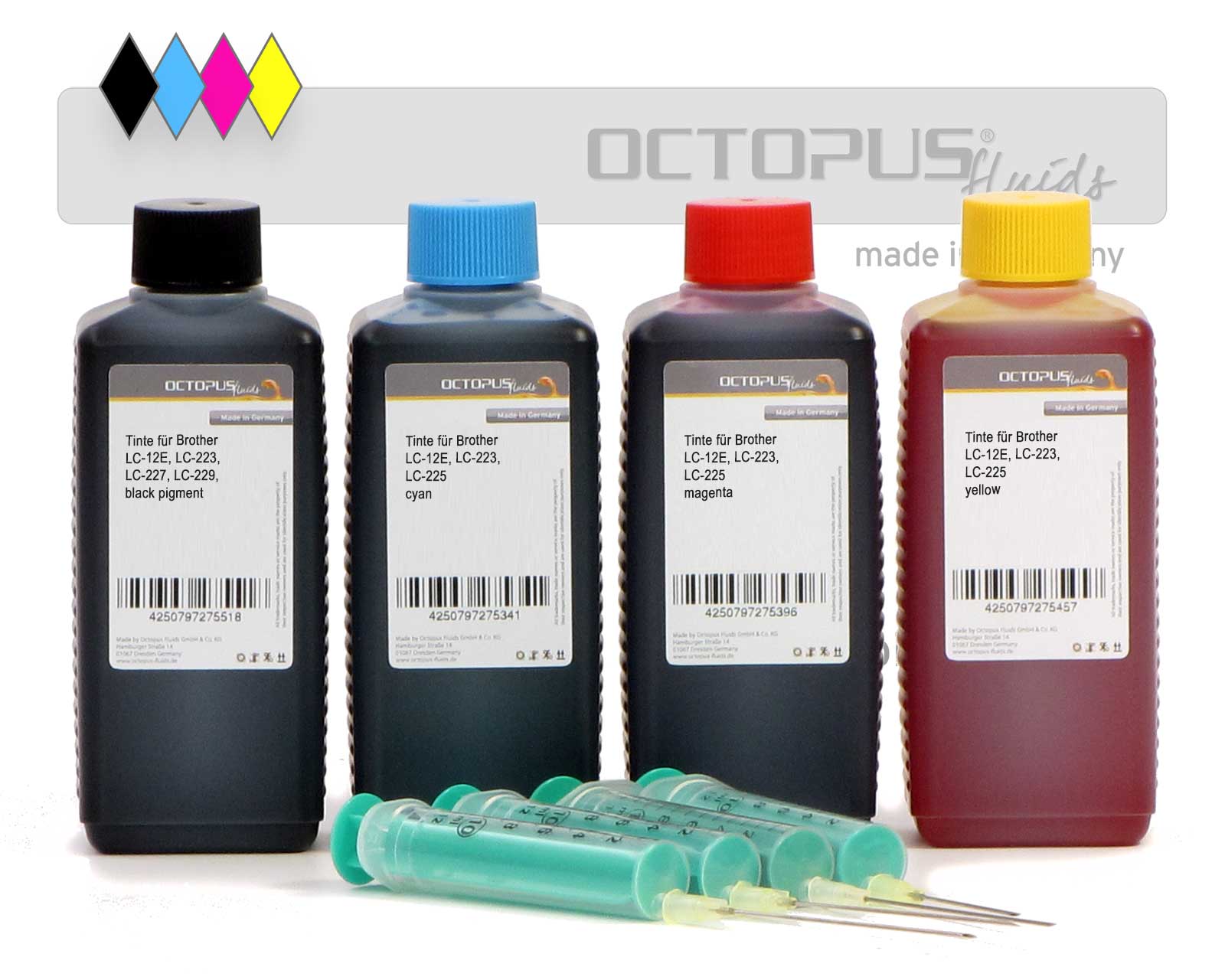 Ink set Brother LC-223, LC-225, LC-227, LC-229, LC-12E
Set comprising four ink colours and refill syringes.
Set of refillable cartridges for Brother LC-227, LC-225 with ink refill kits
Complete kit for Brother LC-227, LC-225, DCP-J 4120, MFC-J 4420, MFC-J 4425, MFC-J 4620, MFC-J 4625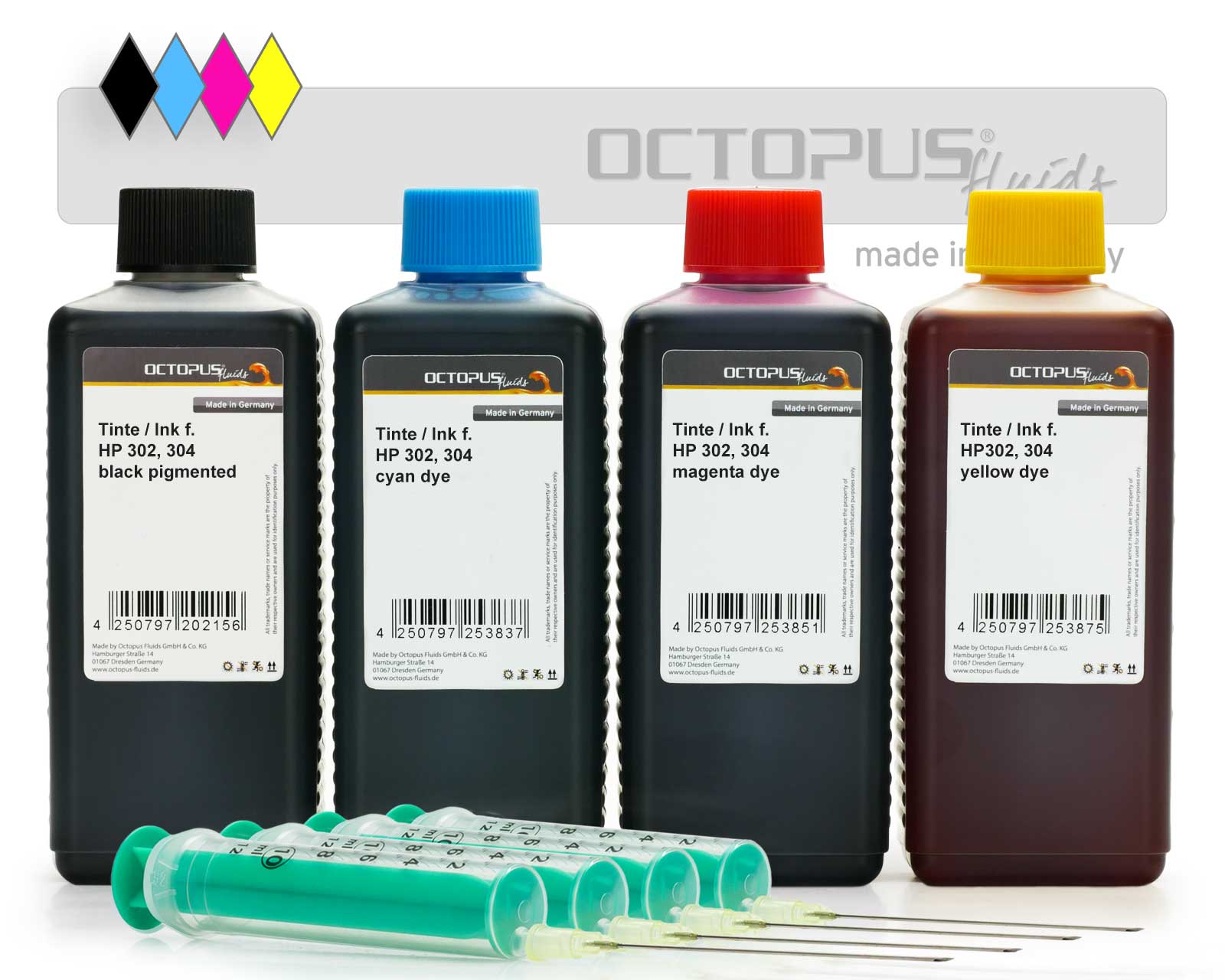 Refill ink kit for HP 302, HP 304 four colours
Druckertinten Komplettset für HP 302, HP 304, F6U68AE, F6U66AE, F6U67AE, F6U65AE, N9K08AE, N9K06AE, N9K07AE, N9K05AE