Wie kommt eigentlich die Farbe in die Tinte? :: Newsletter vom Juli 2013
Wie entsteht eigentlich Farbe? Und warum können manche Farben sogar fluoreszieren? Wir möchten heute gemeinsam mit Ihnen in die Welt der Physik und Chemie tauchen. Der promovierte Chemiker und Entwickler der Octopus Fluids Tinten versorgt Sie mit fundiertem Wissen.
Außerdem können wir Ihnen den Chipresetter für die originalen Brotherpatronen LC-123, LC-125 und LC-127 anbieten. Für die Canonkartuschen PGI-550 und CLI-551 finden Sie ab sofort die Fill In Patronen mit Autoresetchip bei uns im Sortiment. Lesen Sie mehr.

Sie kennen es sicher noch aus der Schule: Moleküle sind zwei- oder mehratomige Teilchen, die man in verschiedene Zustände bringen kann. Für Farbe sind Moleküle in angeregtem Zustand notwenig. Welche Rolle kurzwelliges UV-Licht spielt und wie aus unsichtbaren Elektronen sichtbares Cyan, Magenta oder Gelb wird, erklären wir Ihnen hier:
Vor zwei Monaten haben wir Ihnen die Analyse der Brotherpatronen LC-123, LC-125 und LC-127 vorgestellt und auch Möglichkeiten der Wiederbefüllung gezeigt. Diese Patronen sind die erste Brothergeneration, die einen Chip haben. Seit kurzem bieten wir Ihnen einen Chipresetter an, mit dem Sie den Originalchip zurücksetzen können.
Der von Octopus 2005 geprägte Name "FILL IN Patrone" steht für einen ganz eigenen Patronentyp. Eine FILL IN Patrone lässt sich ganz leicht wiederbefüllen. Es muss nicht gebohrt oder geklebt werden. Ein simpler Gummistopfen ist die Lösung.
Jetzt erhalten Sie von uns die neuesten FILL IN Patronen für Canon® PGI-550 und CLI-551 mit Autoresetchip.
Das erwartet Sie in den nächsten Wochen:

1. Resetter für die neuesten Epson® 16, 18, 24, 26 Patronen
2. FILL BILL 04
3. Echt leuchtende Farben - floureszierende Effekttinten speziell für den Bilderdruck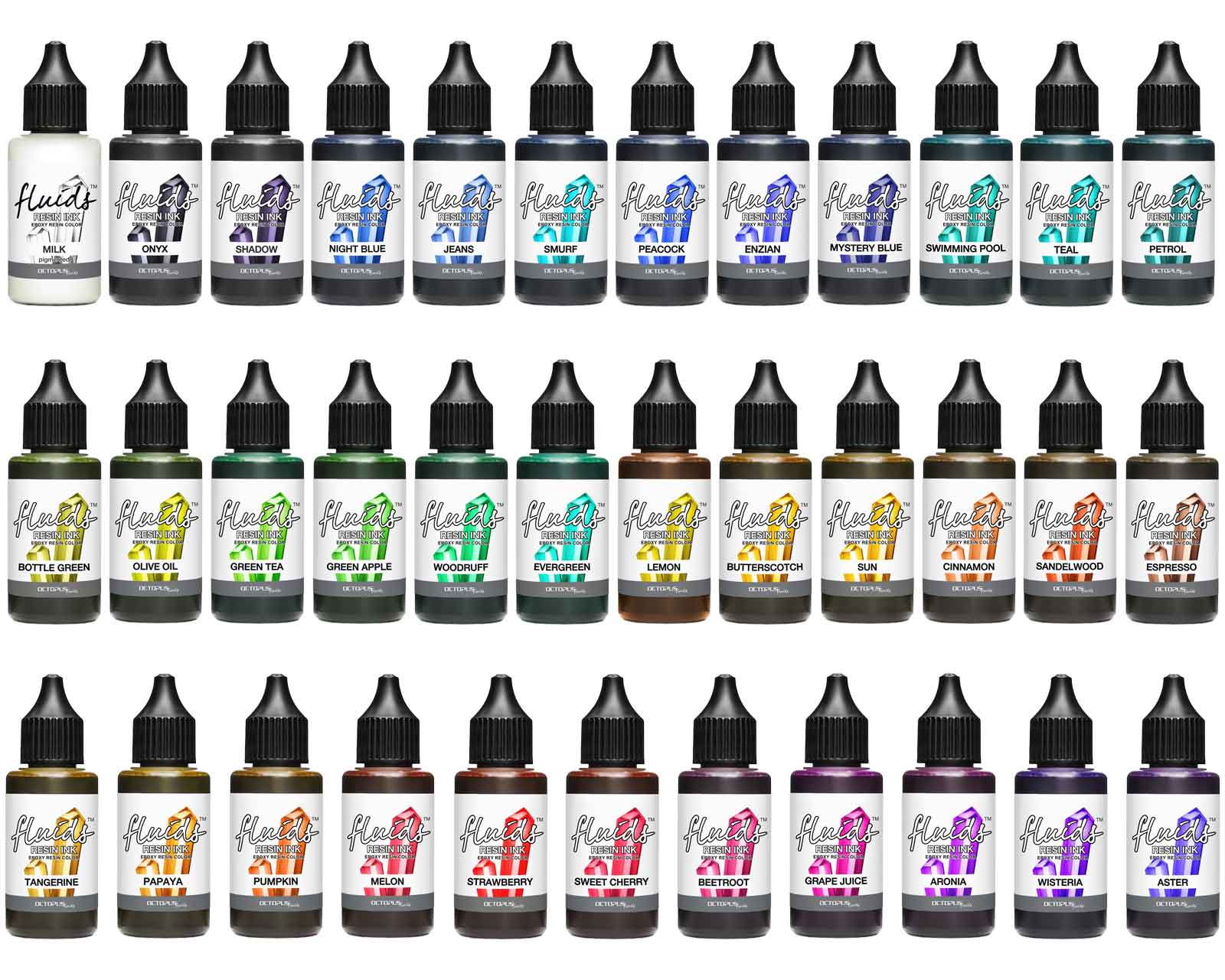 35x 30 ml Octopus Fluids Resin Ink Set, Alcohol Ink for Epoxy Resin and UV Resin
Colour-intensive alcohol ink for colouring epoxy resin and UV resin. Colour-faithful and without brown tint. 35 radiant epoxy resin colours in an economy set.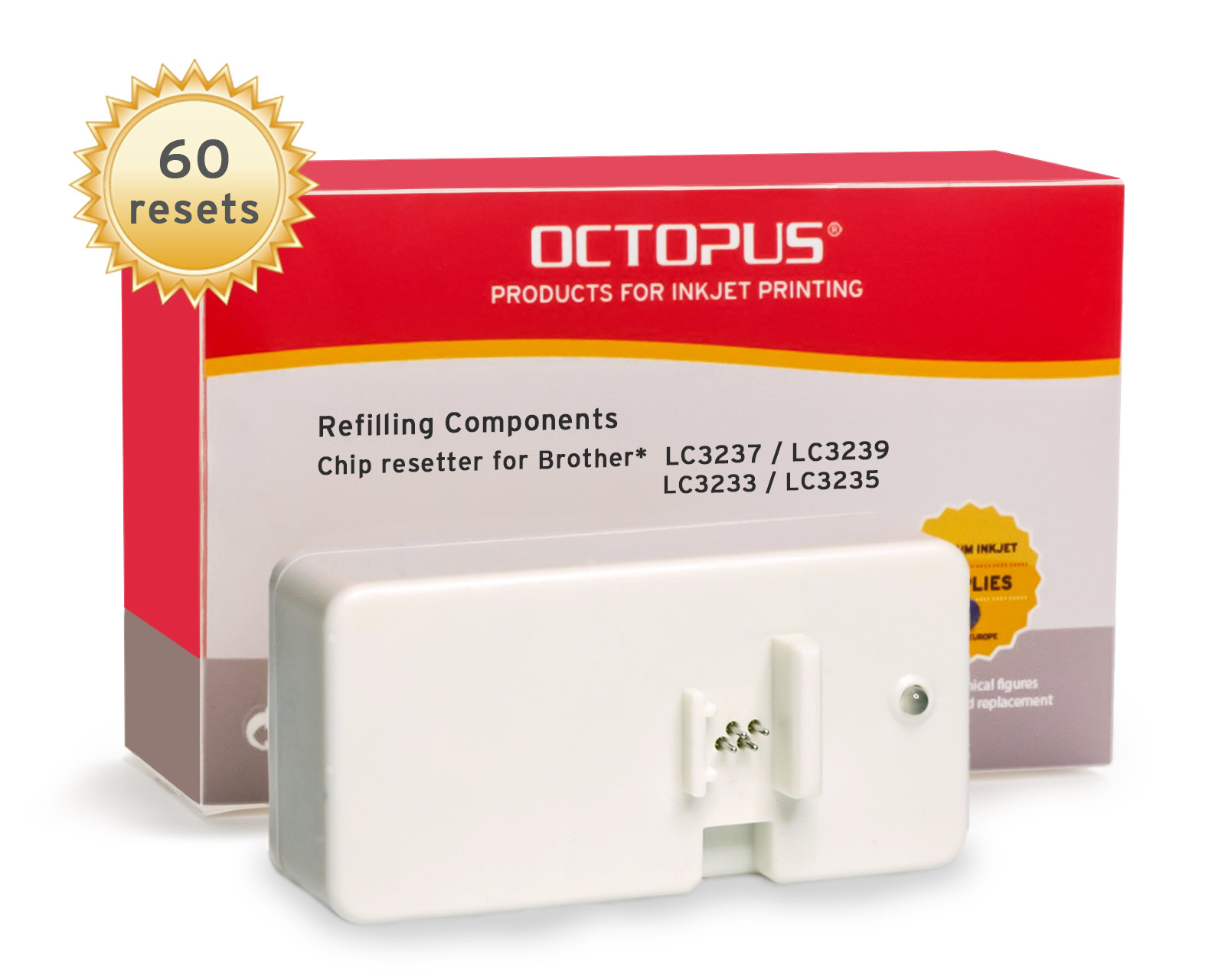 Chipresetter for Brother LC-3237, LC-3239, LC-3233, LC-3235 inkjet cartridges, for 60 Resets
Chip Resetter for resetting Brother LC-3237, LC-3239, LC-3233, LC-3235 und Brother DCP-J 1100, HL-J 6000, HL-J 6100, MFC-J 1300, J 5945, J 6945, J 6947 cartridges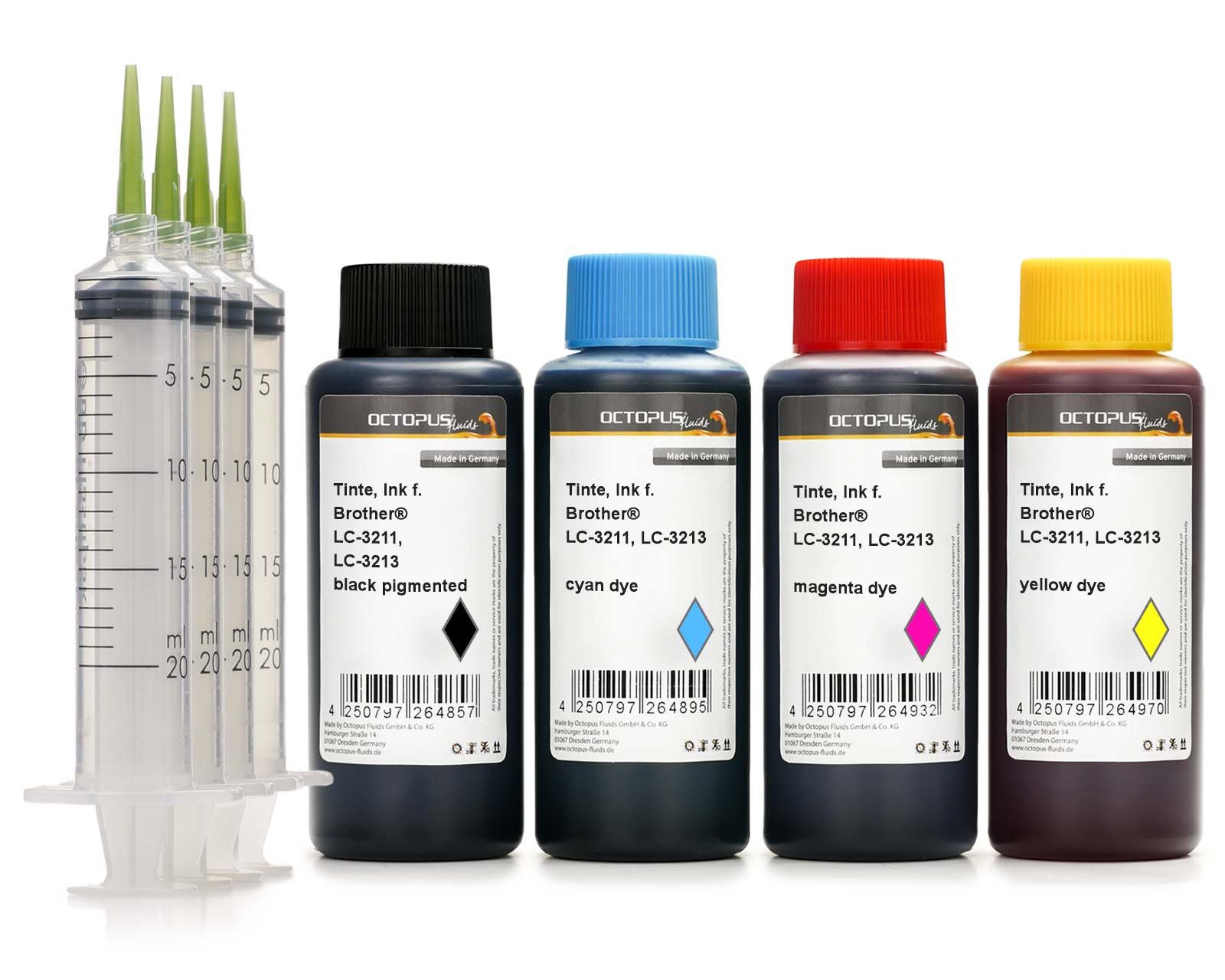 Refill Ink set for Brother LC-3211, LC-3213 cartridges, CMYK
Set for Brother LC-3211, LC-3213, Brother DCP-J 572, DCP-J 770, DCP-J 772, DCP-J 774, MFC-J 490, MFC-J 491, MFC-J 497, MFC-J 890, MFC-J 895 a.o.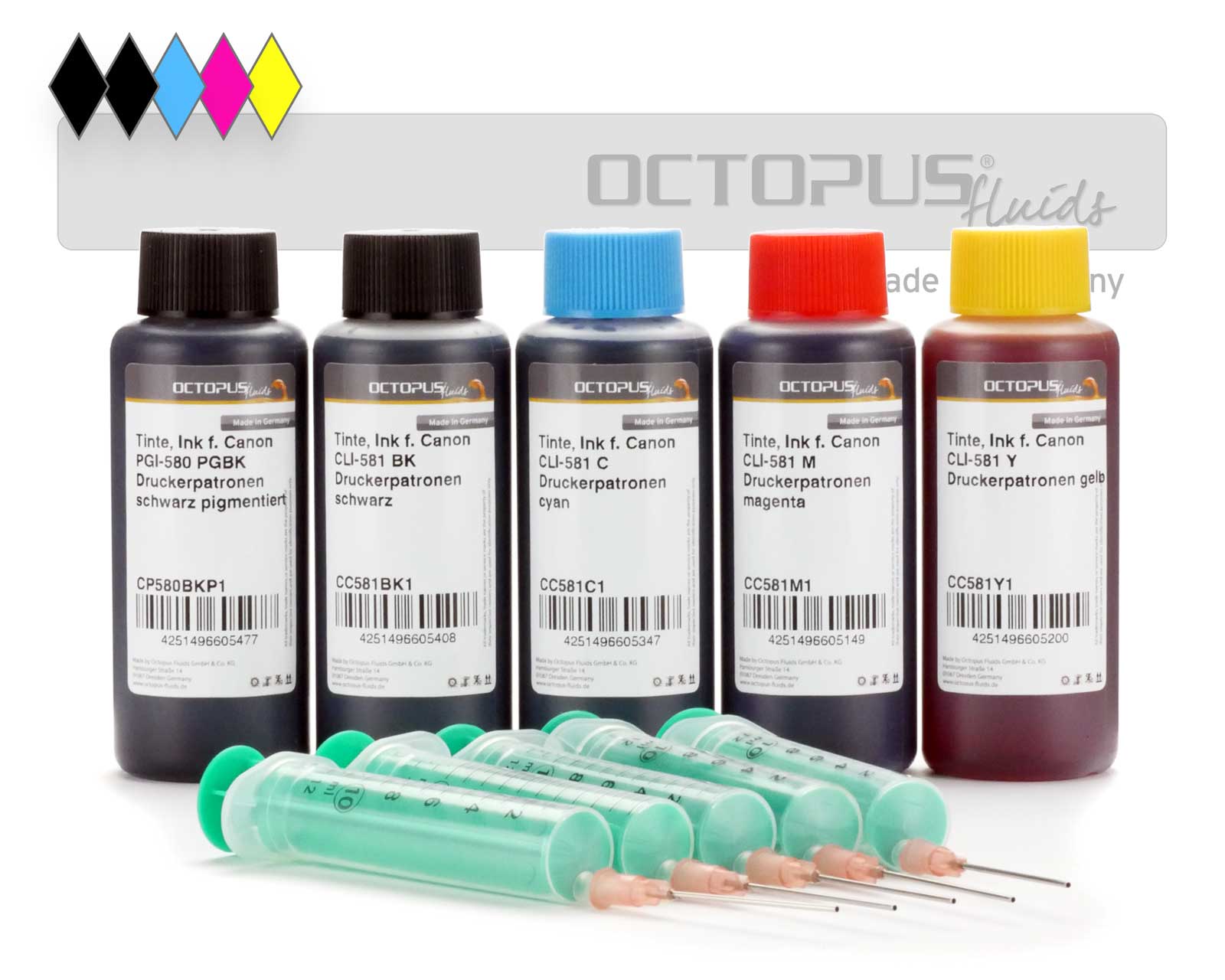 Refill ink kit for Canon PGI-580 PGI-280, CLI-581, CLI-281 inkjet cartridges
Original Printer Cartridge Lexmark 34 xl black.
Refill ink kit for Epson 33, Expression Premium XP-530, XP-630, XP-830 CMYK
Refill inks specifically for Epson 33, Epson Expression Premium XP-530, XP-540, XP-630, XP-635, XP-640, XP-645, XP-830, XP-900, XP-7100 printers. Set comprising 5 ink colours and refill syringes.