Tipps für HP 950, 951 :: Newsletter vom September 2013
Sie möchten HP®-Drucker mit den Patronen HP 950 und HP 951 befüllen? Der Druckerhersteller hat sich so Einiges einfallen lassen, um das Nachfüllen der Patronen zu erschweren. Deshalb widmen wir diesen Newsletter diesem Patronentyp. Wir möchten Ihnen zwei Möglichkeiten zeigen, die Patrone nachzufüllen, vom HP Patronenschutz erzählen sowie einen Vorschlag zum Patronenmanagement machen.

Nachfüllanleitung ohne Adapter

Um die HP 950, 951 Patrone auf diese Weise zu befüllen, muss ein Loch gebohrt werden. Beim Bohren und Einfüllen der Tinte ist allerdings größte Vorsicht geboten. Warum erfahren Sie in unserer Anleitung.
Auch zwei Jahre nachdem die Patrone auf den Markt kam, gibt es noch keine zufriedenstellende Lösung, den Chip zu resetten oder zu ersetzen. Deshalb empfehlen wir die Tintenfüllstandsanzeige auszuschalten.
>> Nachfüllanleitung für HP 950, HP 951
Nachfüllanleitung mit HpLuer Adapter

Eine Alternative zur Befüllung der HP 950, HP 951 mit Spritze, ist die Verwendung des HpLuer. Dieses Refilltool vereinfacht das Einfüllen der Tinte enorm. Sie müssen nie mehr bohren. Außerdem lässt sich der HPLuer auch für die HP 932, HP 933 verwenden.

Der HP Patronenschutz
Mit dem Erscheinen der HP 950, 951 Patronen 2011 hat HP® den Patronenschutz eingeführt. Mit dieser Funktion werden originale Druckerpatronen an einen bestimmten Drucker gebunden. Das bedeutet, dass eine Patrone, die an ein bestimmtes Gerät gekoppelt wurde, in keinem anderen Drucker erkannt wird.
Seriennummern der Patronen
Unter Umständen macht die Firmware Ihres Druckers eine oder gar zwei Wiederbefüllungen mit, bevor der Drucker Ihre Patronen nicht mehr erkennt. Der Grund dafür ist, dass der Drucker sich die Seriennummern der letzten drei Patronen merken kann.
Das erwartet Sie in den nächsten Wochen:

1. Octopus Fluids® Pigmenttinte für HP 932, 933
2. FILL IN™ Patronen für Epson® 24 und 26
3. FILL BILL™ 04
4. Analyse und Anleitung für HP 970, 971 Patronen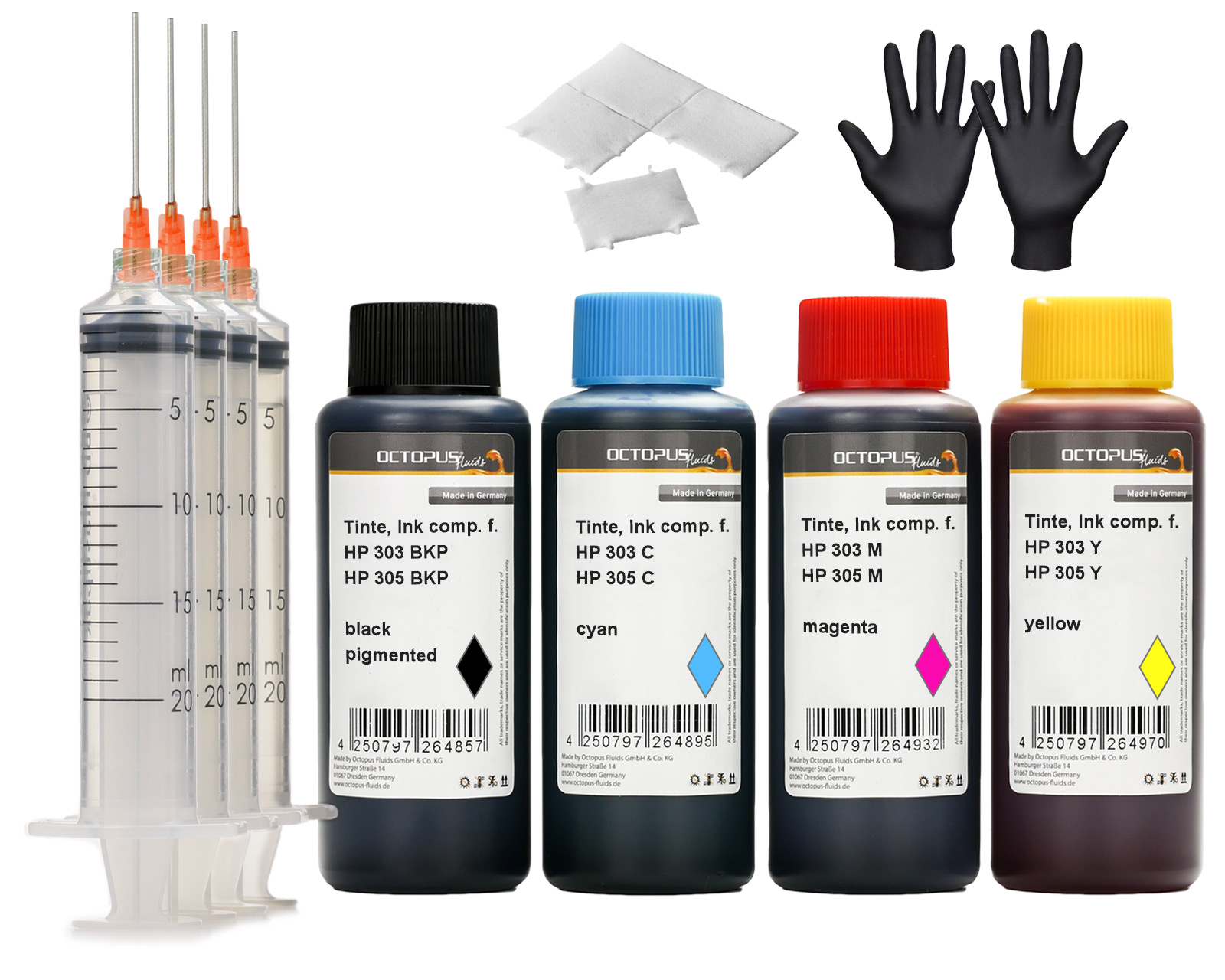 Printer Ink Set for HP 303 and HP 305 Ink cartridges
Printer ink for HP ENVY, Photo 7130, 7134, 6232, 7830, 6230, 6234, 6220, Tango, DeskJet 2700 Series, DeskJet Plus 4100 Series, Envy 6000 Series, Envy Pro 6400 Series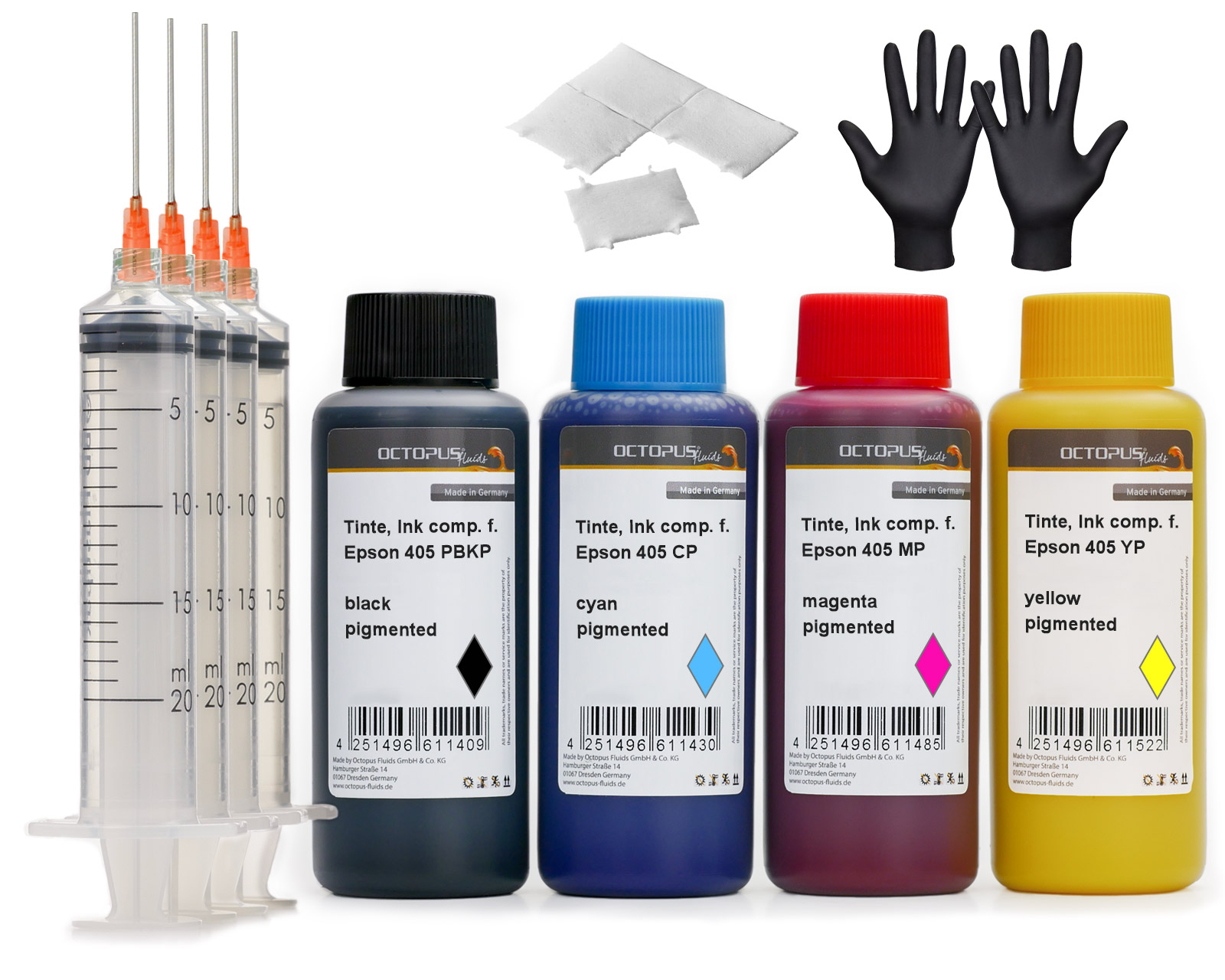 Printer ink set for Epson 405 ink cartridges, WF-3820, WF-4820, WF-7830
Printer ink for Epson WorkForce EC-C 7000, Pro WF-3820, WF-3825, WF-3830, WF-4820, WF-4825, WF-4830, WF-7830, WF-7835, WF-7840, WF-7310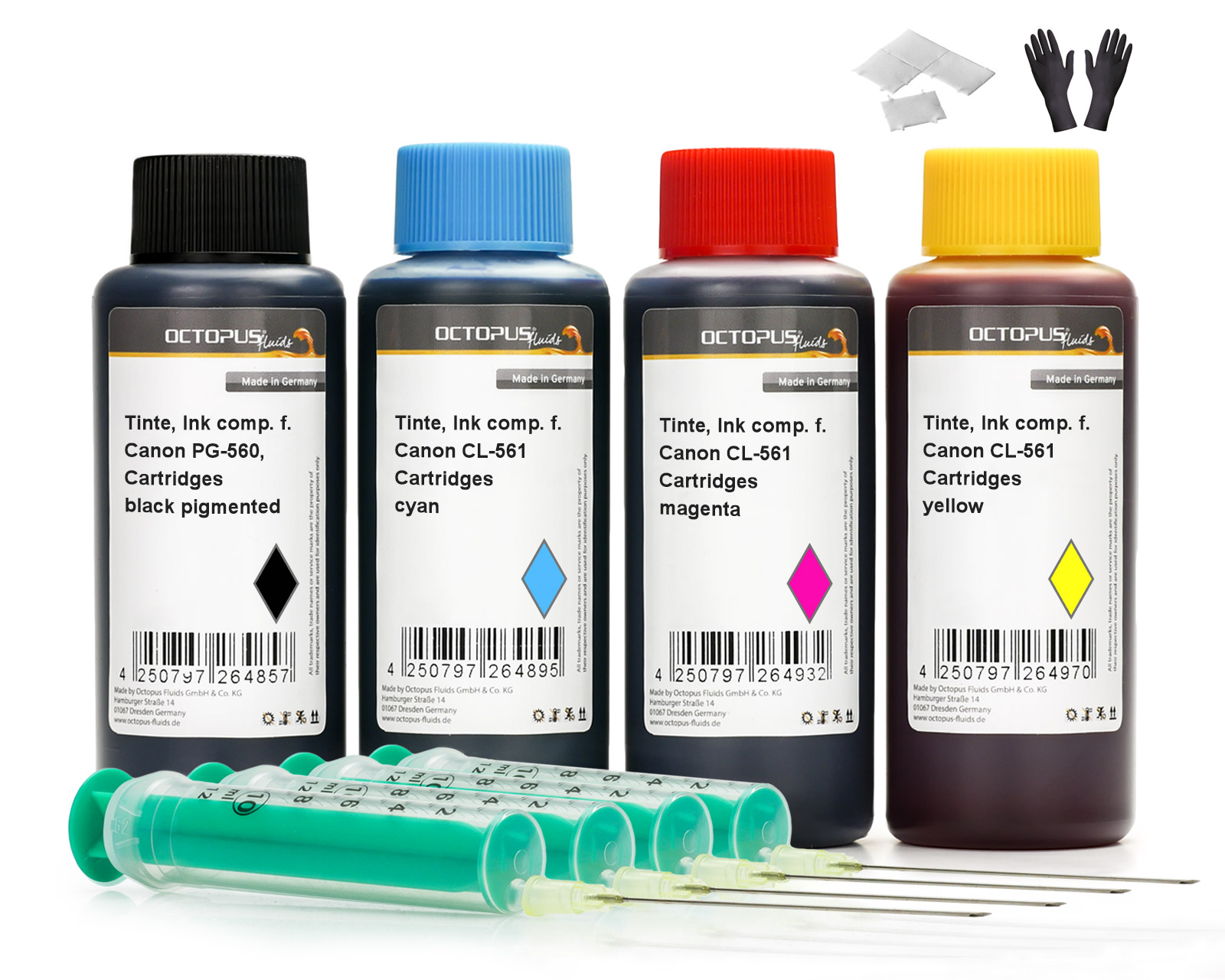 Octopus printer ink set compatible for Canon PG-560, CL-561 ink cartridges, Canon Pixma TS 5300, 7400
Druckertinte für Canon Pixma TS 5300, TS 5350, TS 5350, TS 5351, TS 5352, TS 5353, TS 7400, TS 7450, TS 7450, TS 7451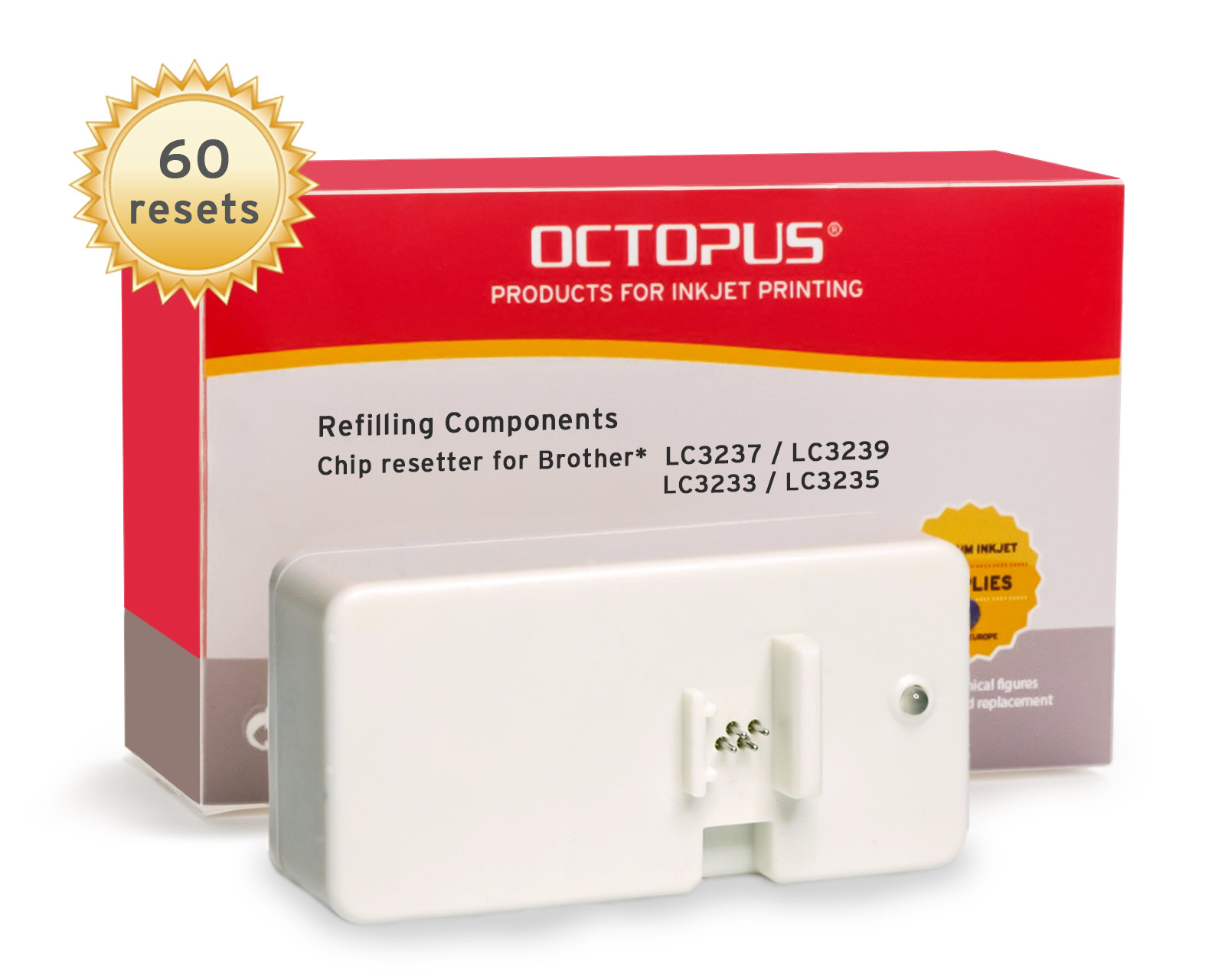 Chipresetter for Brother LC-3237, LC-3239, LC-3233, LC-3235 inkjet cartridges, for 60 Resets
Chip Resetter for resetting Brother LC-3237, LC-3239, LC-3233, LC-3235 und Brother DCP-J 1100, HL-J 6000, HL-J 6100, MFC-J 1300, J 5945, J 6945, J 6947 cartridges
5 x 30 ml Octopus Fluids Alcohol Ink Complete Kit GOLDEN EVE with Blending Solution, Alcohol Ink Paper and accessoreies for fluid art
Start now with Alcohol Ink painting with the complete set Octopus Fluids alcohol inks from Germany. 5 colours Alcohol Ink, Blending Solution and all accessories in a set.