Der HP 970, 971 Patronenschutz :: Newsletter Dezember 2013

Wir sind stets bemüht, Informationen wie Bauform, Nachfüllanleitungen und Besonderheiten zu neuen Patronen so schnell wie möglich für Sie aufzuarbeiten. Derzeit beschäftigen wir uns mit den HP 970, HP 971 Patronen. Nachdem wir Ihnen die Bauform dieser Patronen und der wirklich großen Menge an Tinte bereits kurz vorgestellt hatten, möchten wir Sie heute über den Patronenschutz dieses Typs informieren und die Initialisierung der Setup Patronen am Beispiel des HP Officejet Pro X 451 veranschaulichen:
>> Patronenschutz der HP 970, 971 Patronen
>> Initialisierung eines HP Officejet Pro X 451
Es gibt neue OEM-Patronen und wir ziehen mit Octopus Fluids® Tinten, Fill In Patronen und neuem Refillzubehör nach. Einiges könnte für Sie dieses Jahr noch relevant werden. Die anderen Produkte werden Refiller dann auf jeden Fall 2014 beschäftigen. Denn die Hersteller drücken ihre Drucker massiv in den Markt und diese Welle kommt früher oder später in Refillshops und bei Recyclern an.


Octopus wünscht Ihnen ein frohes Weihnachtsfest

Das Jahr 2013 ist für uns dank Ihnen wieder ein tolles Jahr gewesen. Wir möchten uns bei Ihnen für die gute Zusammenarbeit sowie für Ihre Anregungen bedanken und freuen uns, dass Sie uns treu bleiben. Wir hoffen, dass wir auch im kommenden Jahr so weitermachen. Bis dahin wünschen wir Ihnen eine besinnliche Weihnachtszeit und einen entspannten und ruhigen Ausklang des Jahres 2013.
!!!Alle Bestellungen, die Sie bis zum 29.12.2013 bei uns tätigen, werden auch in diesem Jahr noch versendet. Auf unseren telefonischen Service können Sie am 23.12., 27.12. und 30.12.2013 voll zählen!!!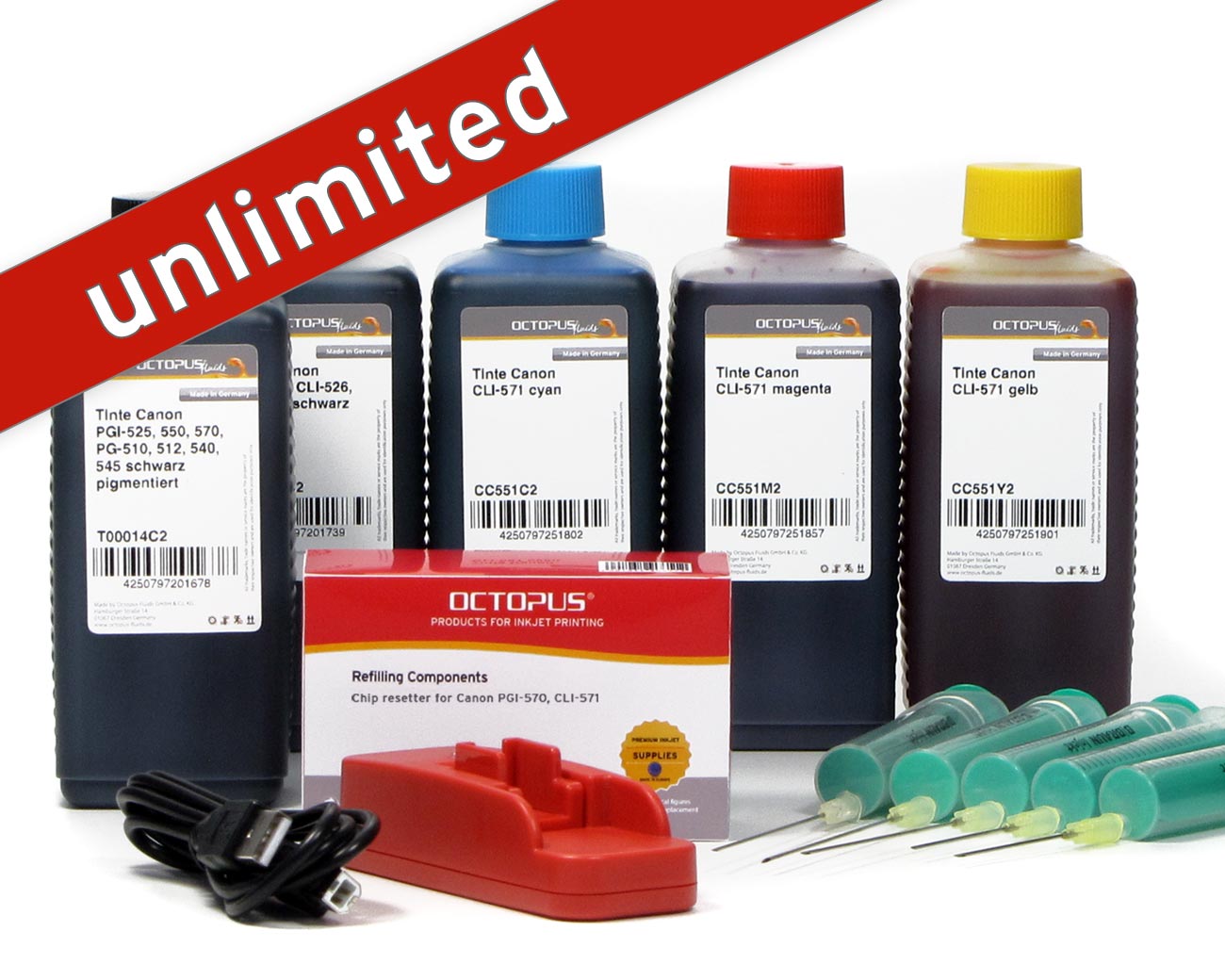 Set with chip resetter for Canon PGI-570, CLI-571 inkjet cartridges and 5x refill ink
Der Canon Chipresetter für PGI-570 und CLI-571 mit Tinte für Pixma MG 5700, MG 6800 und TS 5000, TS6000 Drucker
Chipresetter for Canon PGI-550, CLI-551 inkjet cartridges with 5x refill ink
Der Canon Chipresetter für PGI-550 und CLI-551 mit Tinte für Pixma IP, IX, MG und MX Drucker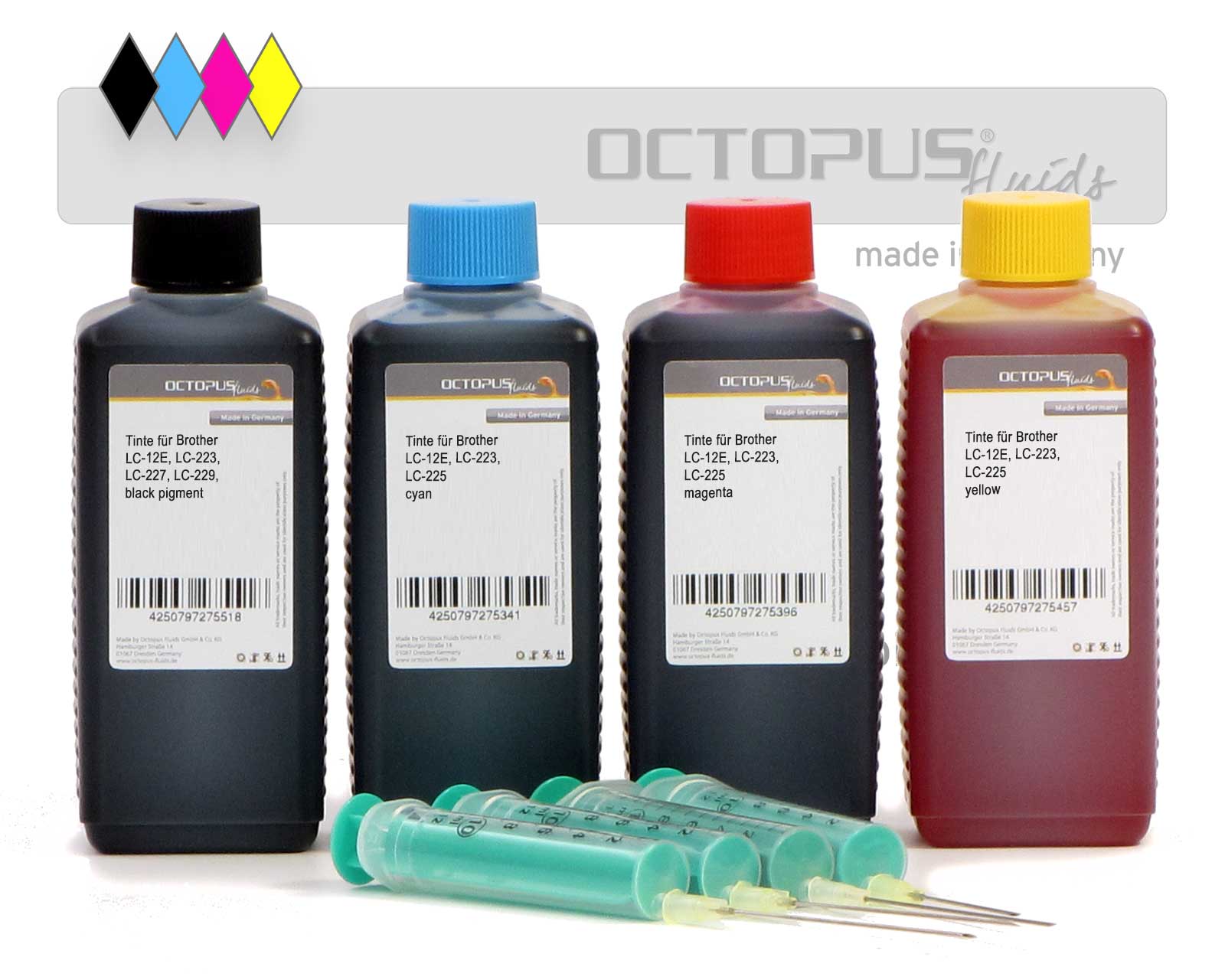 Ink set Brother LC-223, LC-225, LC-227, LC-229, LC-12E
Set comprising five ink colours and refill syringes.
Set of refillable cartridges for Brother LC-227, LC-225 with ink refill kits
Complete kit for Brother LC-227, LC-225, DCP-J 4120, MFC-J 4420, MFC-J 4425, MFC-J 4620, MFC-J 4625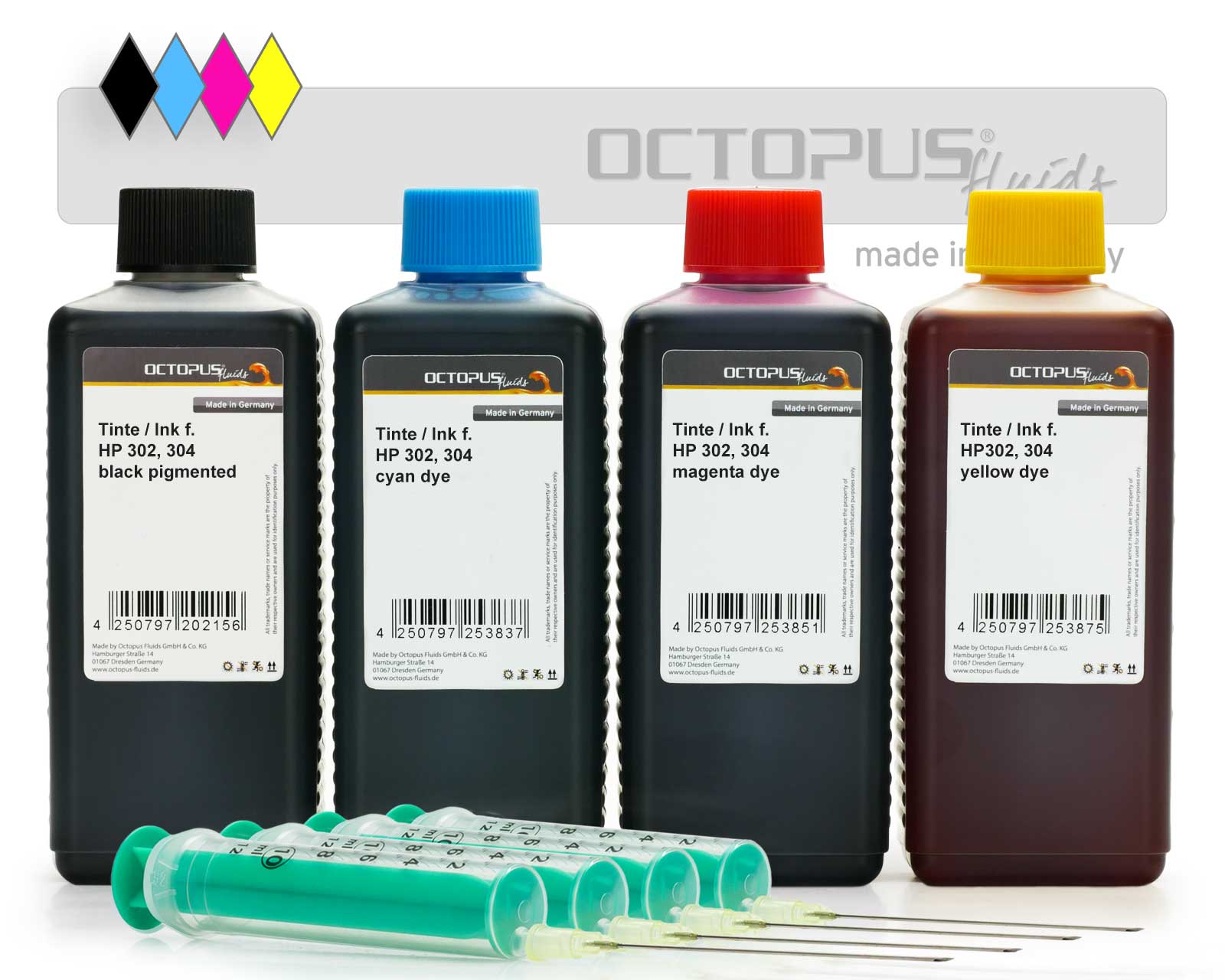 Refill ink kit for HP 302, HP 304 four colours
Druckertinten Komplettset für HP 302, HP 304, F6U68AE, F6U66AE, F6U67AE, F6U65AE, N9K08AE, N9K06AE, N9K07AE, N9K05AE