Epson 27, Brother LC-129 und Ihre Projekte gemeinsam mit uns :: Newlsetter Juli
Wir wollen Ihre Fragen!
Welche Patronentypen werden bei Ihnen am häufigsten befüllt? Zu welchen Patronen kommen die häufigsten Anfragen? Gibt es vielleicht sogar Tintentanks, bei denen Sie die Befüllung vorläufig ablehnen müssen, weil Sie keine Befüllanleitung haben?
Wir erstellen Inhalte zum Thema Refill nach bestem Wissen und Gewissen. Wir wollen SIE dabei aber nicht vergessen. Auch wenn ein Patronentyp nicht zu den aktuellsten gehört, Sie dennoch eine Frage dazu haben, kontaktieren Sie uns!
Wir erstellen unsere Inhalte schließlich für Sie! Damit wir Ihre Fragen sammeln und bearbeiten können, schreiben Sie uns einfach ein Email an mail@octopus-office.de
Brother LC-121 und LC-129

Im letzten Newsletter haben wir die Analyse der Brother LC-129 Patronen vorgestellt. Einige von Ihnen bemerkten, dass wir zum Chip noch nichts erwähnt haben. Wir haben Kenntnis, dass das Verhalten der Originalpatrone nach dem Nachfüllen ähnlich dem der LC-123 ist und Sie ohne neuen Chip weiterhin Druckaufträge starten können:
>> Chipverhalten der LC-123 <<
Sie können aber auch auf die Variante Fill In Patronen zurückgreifen. Ab sofort haben wir wiederbefüllbare Tintentanks sowohl für die LC-129 als auch für die LC-121 im Sortiment.
Neue InkTec-Tinte
Sie können ab sofort neue InkTec-Tinte für die Patronentypen Epson 24 und 26 erhalten. Diese Tinte ist sogar für die aktuellsten Epson 27 Patronen kompatibel.
Auch andere Tintenproduzenten, wie zum Beispiel Octopus Fluids, entwickeln Tinte für die Epson 27 Patronen. Wir hoffen Ihnen diese bald vorstellen zu können, damit Sie weiterhin mit ständig verfügbarer und qualitativer Nachfülltinte arbeiten können.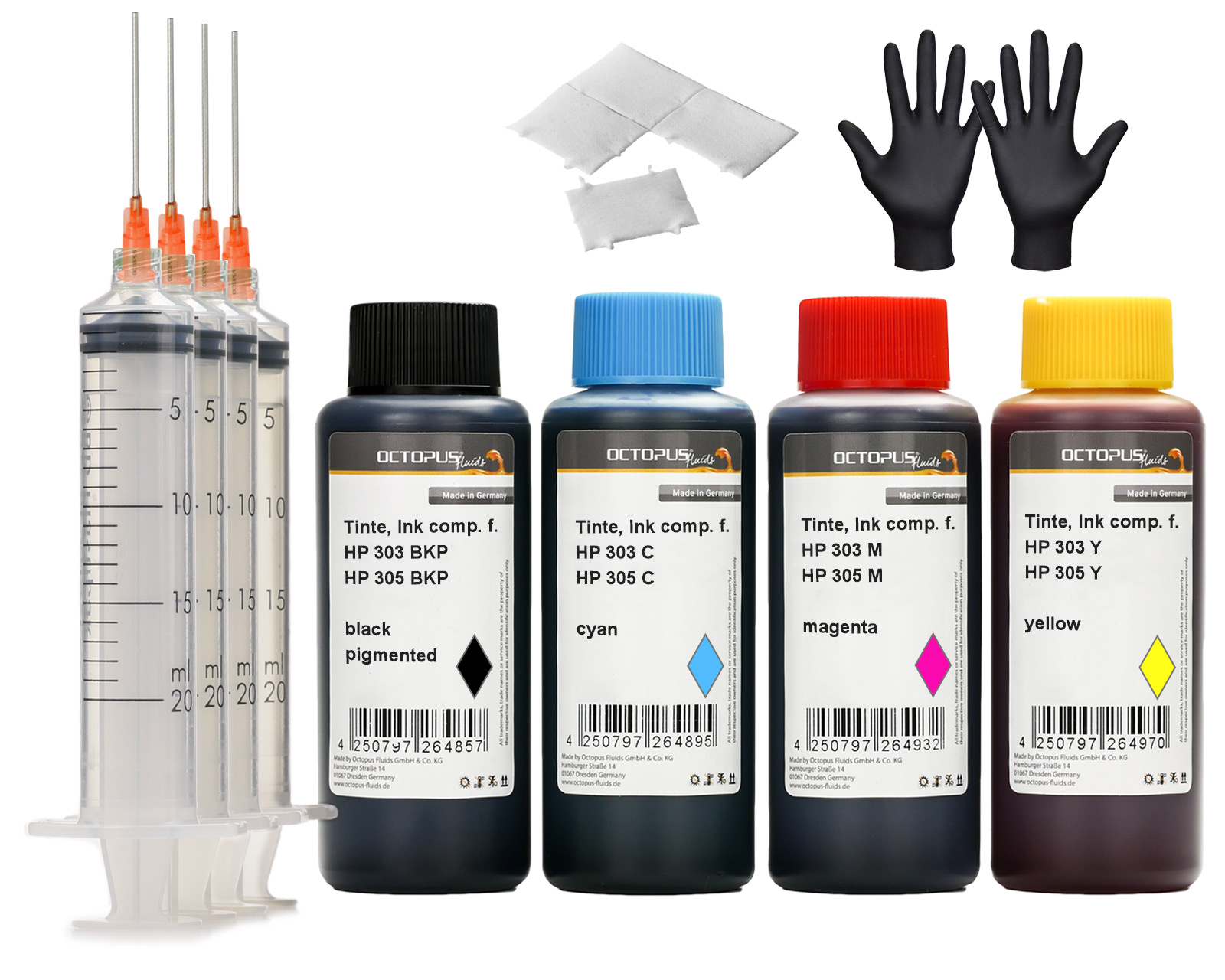 Printer Ink Set for HP 303 and HP 305 Ink cartridges
Printer ink for HP ENVY, Photo 7130, 7134, 6232, 7830, 6230, 6234, 6220, Tango, DeskJet 2700 Series, DeskJet Plus 4100 Series, Envy 6000 Series, Envy Pro 6400 Series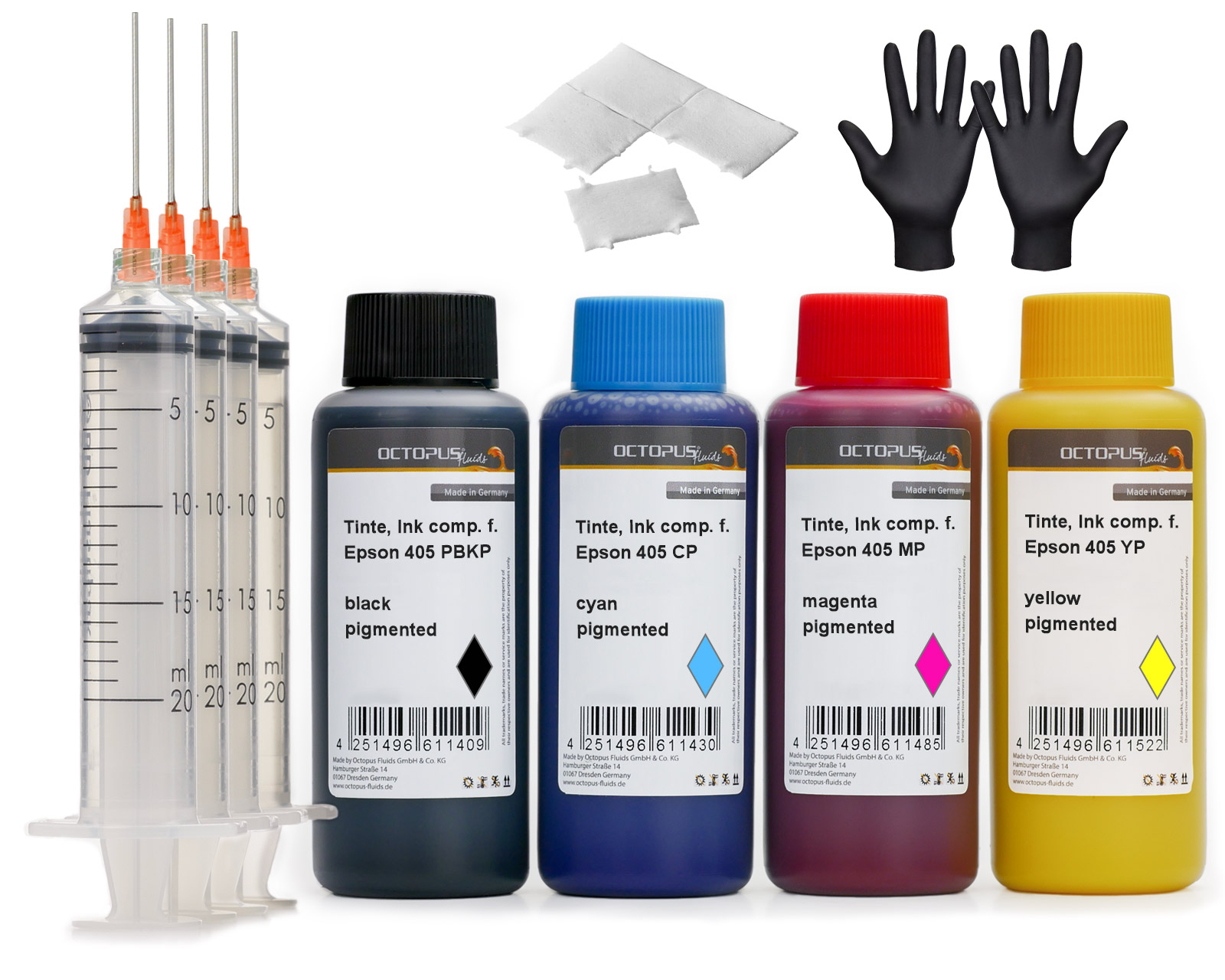 Printer ink set for Epson 405 ink cartridges, WF-3820, WF-4820, WF-7830
Printer ink for Epson WorkForce EC-C 7000, Pro WF-3820, WF-3825, WF-3830, WF-4820, WF-4825, WF-4830, WF-7830, WF-7835, WF-7840, WF-7310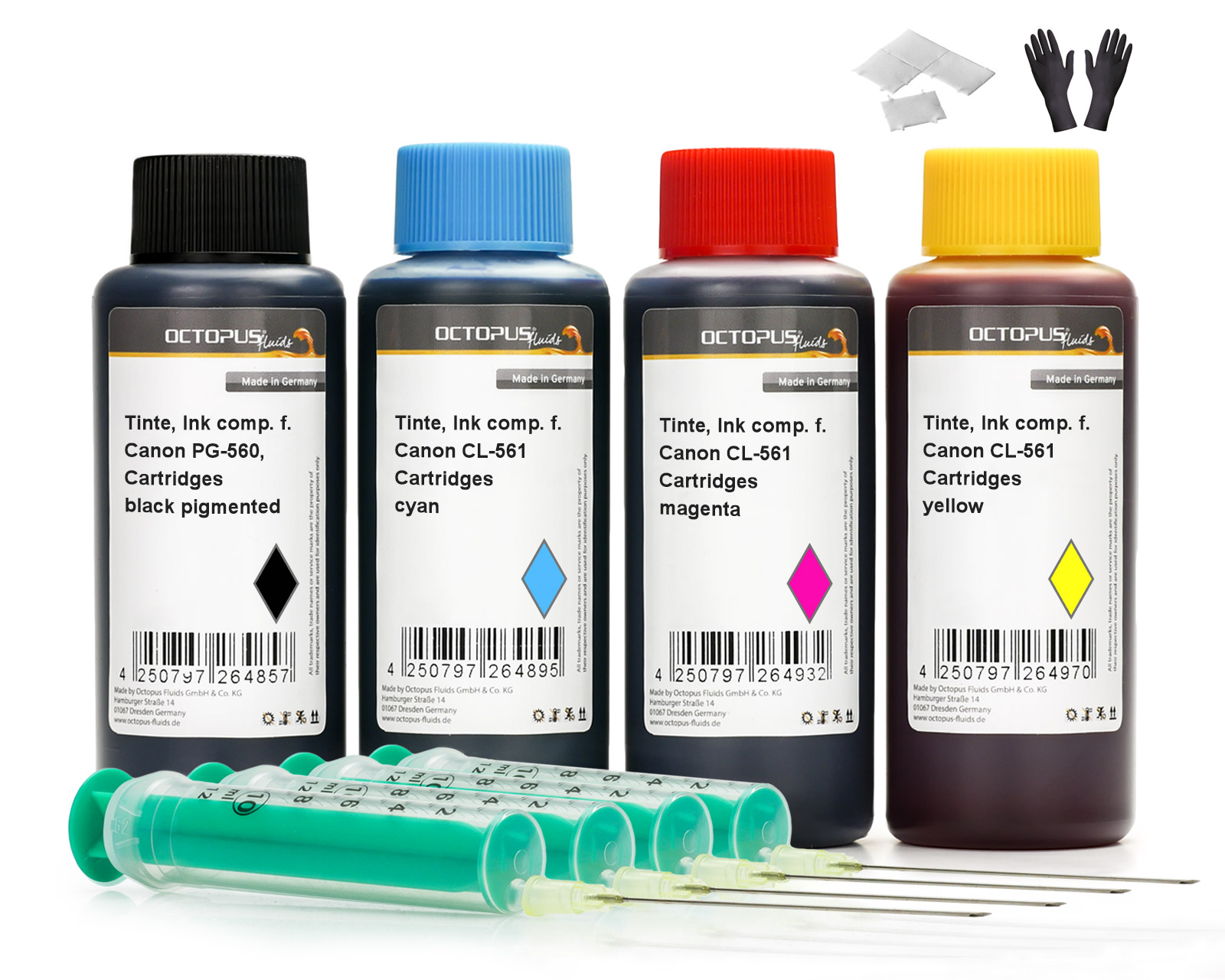 Octopus printer ink set compatible for Canon PG-560, CL-561 ink cartridges, Canon Pixma TS 5300, 7400
Druckertinte für Canon Pixma TS 5300, TS 5350, TS 5350, TS 5351, TS 5352, TS 5353, TS 7400, TS 7450, TS 7450, TS 7451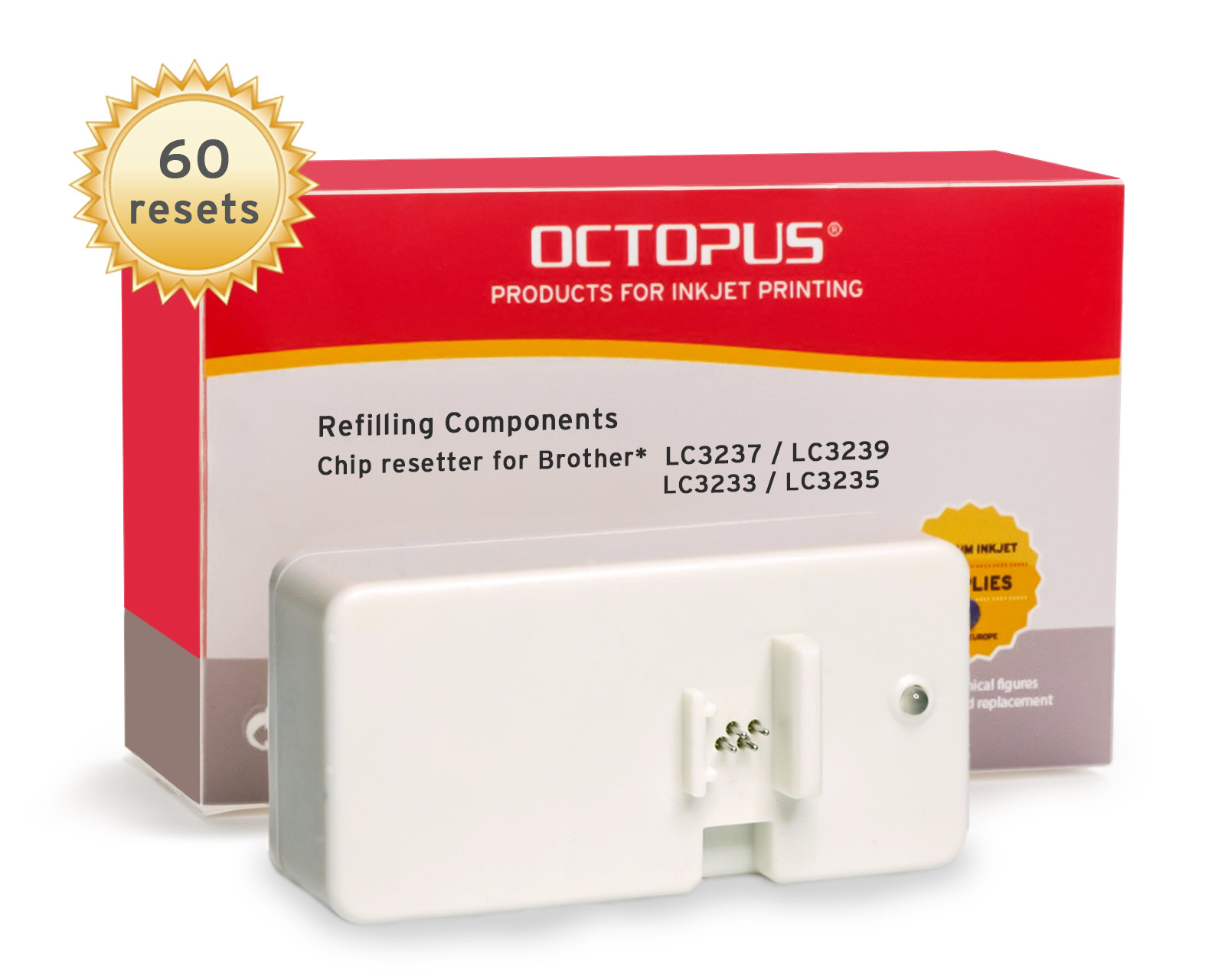 Chipresetter for Brother LC-3237, LC-3239, LC-3233, LC-3235 inkjet cartridges, for 60 Resets
Chip Resetter for resetting Brother LC-3237, LC-3239, LC-3233, LC-3235 und Brother DCP-J 1100, HL-J 6000, HL-J 6100, MFC-J 1300, J 5945, J 6945, J 6947 cartridges
5 x 30 ml Octopus Fluids Alcohol Ink Complete Kit GOLDEN EVE with Blending Solution, Alcohol Ink Paper and accessoreies for fluid art
Start now with Alcohol Ink painting with the complete set Octopus Fluids alcohol inks from Germany. 5 colours Alcohol Ink, Blending Solution and all accessories in a set.