Octopus Newsletter zur Brother LC-223, LC-225, LC-227 und LC-229 Druckerpatronen
Kennen Sie schon die Brother LC-223, 225, 227 und 229 Patronen?
Wir haben sie für Sie analysiert und allerhand Informationen zu den neuesten Brother Patronen zusammengetragen. In den Videos, die übrigens unser Matthias Kuhnt erstellt, sehen Sie unterschiedliche, sehr sichere Befüllmethoden und bekommen einen großen Überblick zur Patronen-Bauform und der Chipproblematik.


Der in den Videos zu sehende Testdrucker, stand nach dem Dreh wochenlang unserem Chemiker zur Verfügung. In seinem Labor wurde er getreten und gescheucht. Heraus kamen dabei mehrere Tausend Testausdrucke und eine Tinte, die ihres Gleichen sucht. Volle Farben und allerbeste Eigenschaften auf unterschiedlichsten Papiersorten. So wie Sie es von Octopus Fluids® Tinten kennen.


Jetzt den kostenlosen Octopus Video Kanal abonnieren?
Sind Sie neugierig was wir machen? Fast wöchentlich stellen wir auf unserem Youtube Kanal neue Videos online. Verpassen Sie keine Videos und abonnieren Sie unseren kostenlosen Youtube Video Kanal.

>> https://www.youtube.com/user/OctopusConcept <<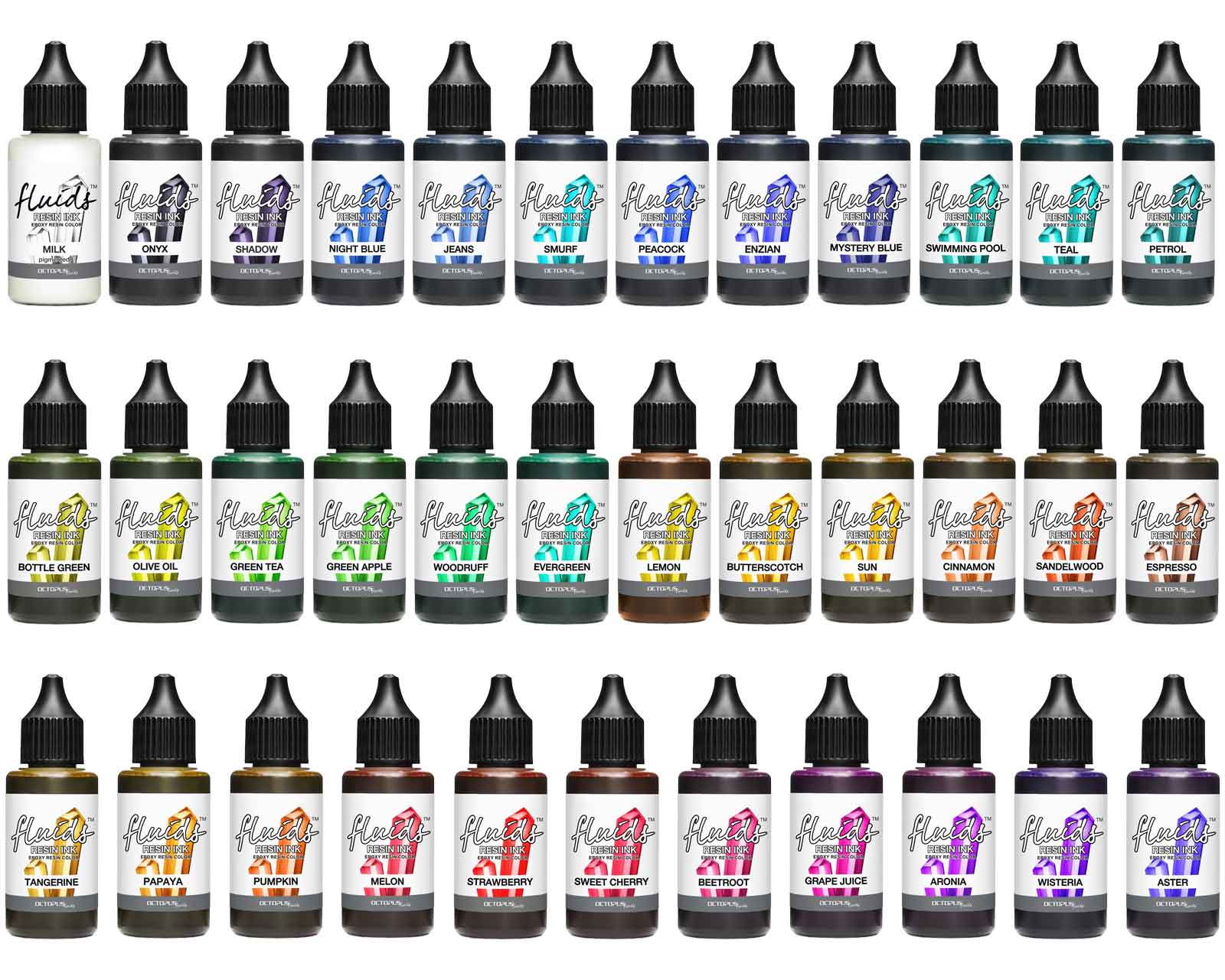 35x 30 ml Octopus Fluids Resin Ink Set, Alcohol Ink for Epoxy Resin and UV Resin
Colour-intensive alcohol ink for colouring epoxy resin and UV resin. Colour-faithful and without brown tint. 35 radiant epoxy resin colours in an economy set.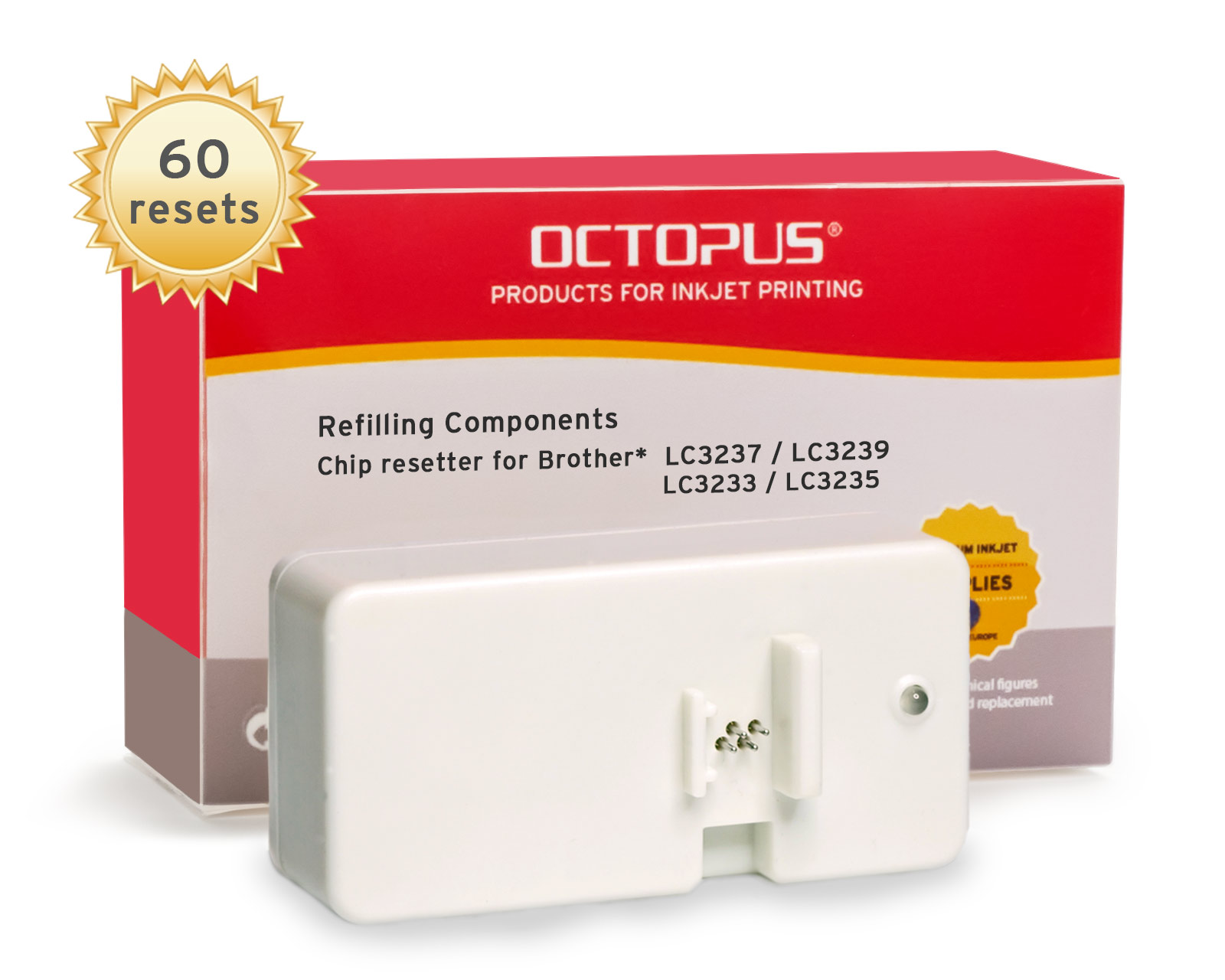 Chipresetter for Brother LC-3237, LC-3239, LC-3233, LC-3235 inkjet cartridges, for 60 Resets
Chip Resetter for resetting Brother LC-3237, LC-3239, LC-3233, LC-3235 und Brother DCP-J 1100, HL-J 6000, HL-J 6100, MFC-J 1300, J 5945, J 6945, J 6947 cartridges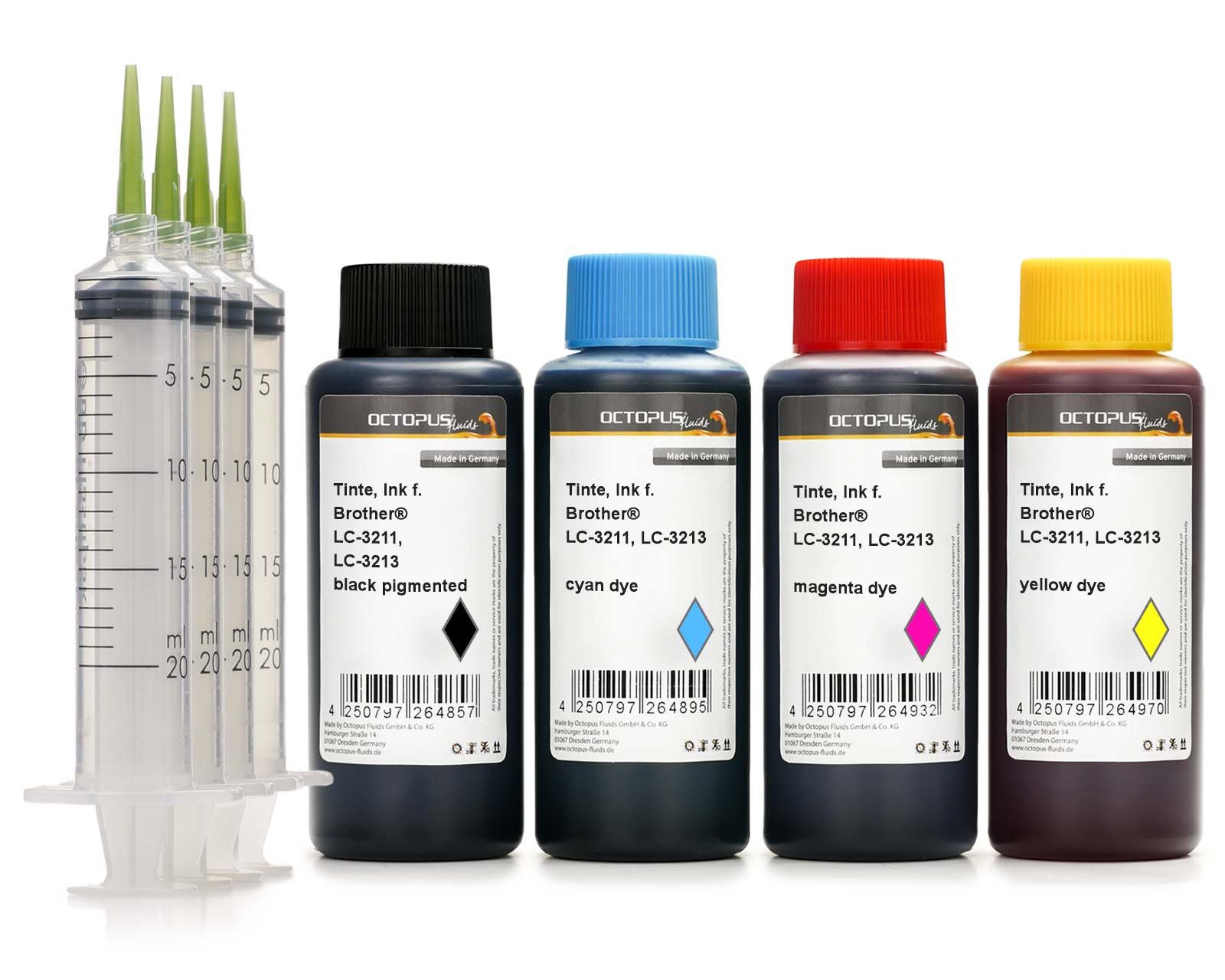 Refill Ink set for Brother LC-3211, LC-3213 cartridges, CMYK
Set for Brother LC-3211, LC-3213, Brother DCP-J 572, DCP-J 770, DCP-J 772, DCP-J 774, MFC-J 490, MFC-J 491, MFC-J 497, MFC-J 890, MFC-J 895 a.o.
Refill ink kit for Canon PGI-580 PGI-280, CLI-581, CLI-281 inkjet cartridges
Original Printer Cartridge Lexmark 34 xl black.
Refill ink kit for Epson 33, Expression Premium XP-530, XP-630, XP-830 CMYK
Refill inks specifically for Epson 33, Epson Expression Premium XP-530, XP-540, XP-630, XP-635, XP-640, XP-645, XP-830, XP-900, XP-7100 printers. Set comprising 5 ink colours and refill syringes.