Newsletter vom 01.02.2015 zu den neuen Epson L355 und L555 Tinten
die neuen Epson EcoTank L300, L355, L555 Drucker drucken mit Farbstofftinte die seitlich am Drucker in Vorratstanks, dem sogenannten CISS, enthalten ist. Die Tinte lässt sich durch einfaches Öffnen der Tanks ganz leicht nachfüllen. Hierzu ziehen Sie einfach den Stopfen aus dem Vorratstank und füllen die neue Tinte ein. Zur Veranschaulichung stellen wir Ihnen auf unserer Seite bereits ein Video zur Verfügung.

Passend zu diesen Druckern bieten wir Ihnen seit dieser Woche unsere optimierten Nachfülltinten an. Die Farbwerte dieser Tinten sind dem Original so angepasst, dass Sie keinerlei Kompromisse zu den Farbräumen der Originaltinten hinnehmen müssen. Die Schwarze Tinte hat in dieser Serie einen besonders hohen Farbstoffanteil. So drucken Sie äußerst kontrastreiche Bilder. Aber auch bei den restlichen Farben wird jeder Text und jedes Bild die Zufriedenheit des kritischen Betrachters erreichen.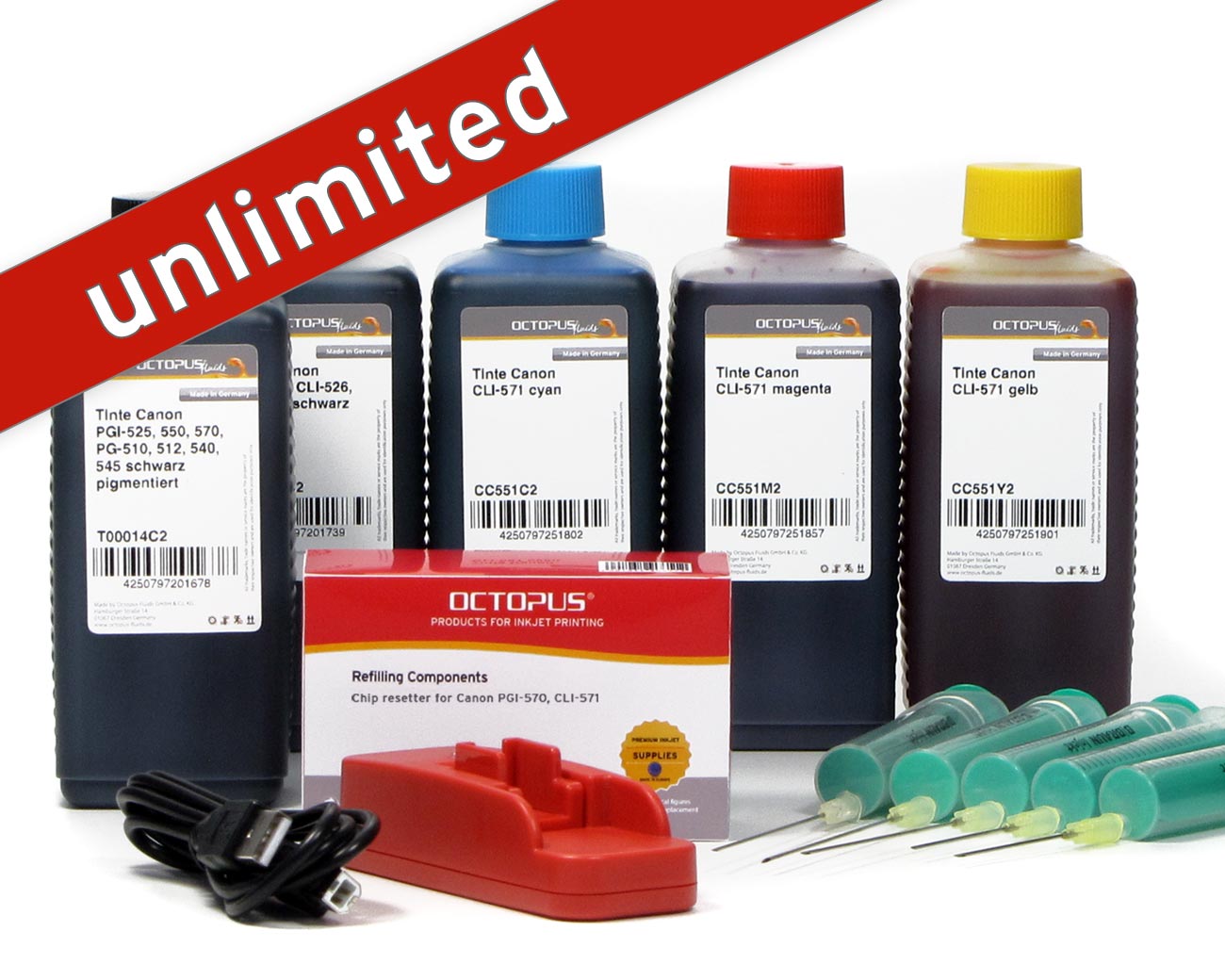 Set with chip resetter for Canon PGI-570, CLI-571 inkjet cartridges and 5x refill ink
Der Canon Chipresetter für PGI-570 und CLI-571 mit Tinte für Pixma MG 5700, MG 6800 und TS 5000, TS6000 Drucker
Chipresetter for Canon PGI-550, CLI-551 inkjet cartridges with 5x refill ink
Der Canon Chipresetter für PGI-550 und CLI-551 mit Tinte für Pixma IP, IX, MG und MX Drucker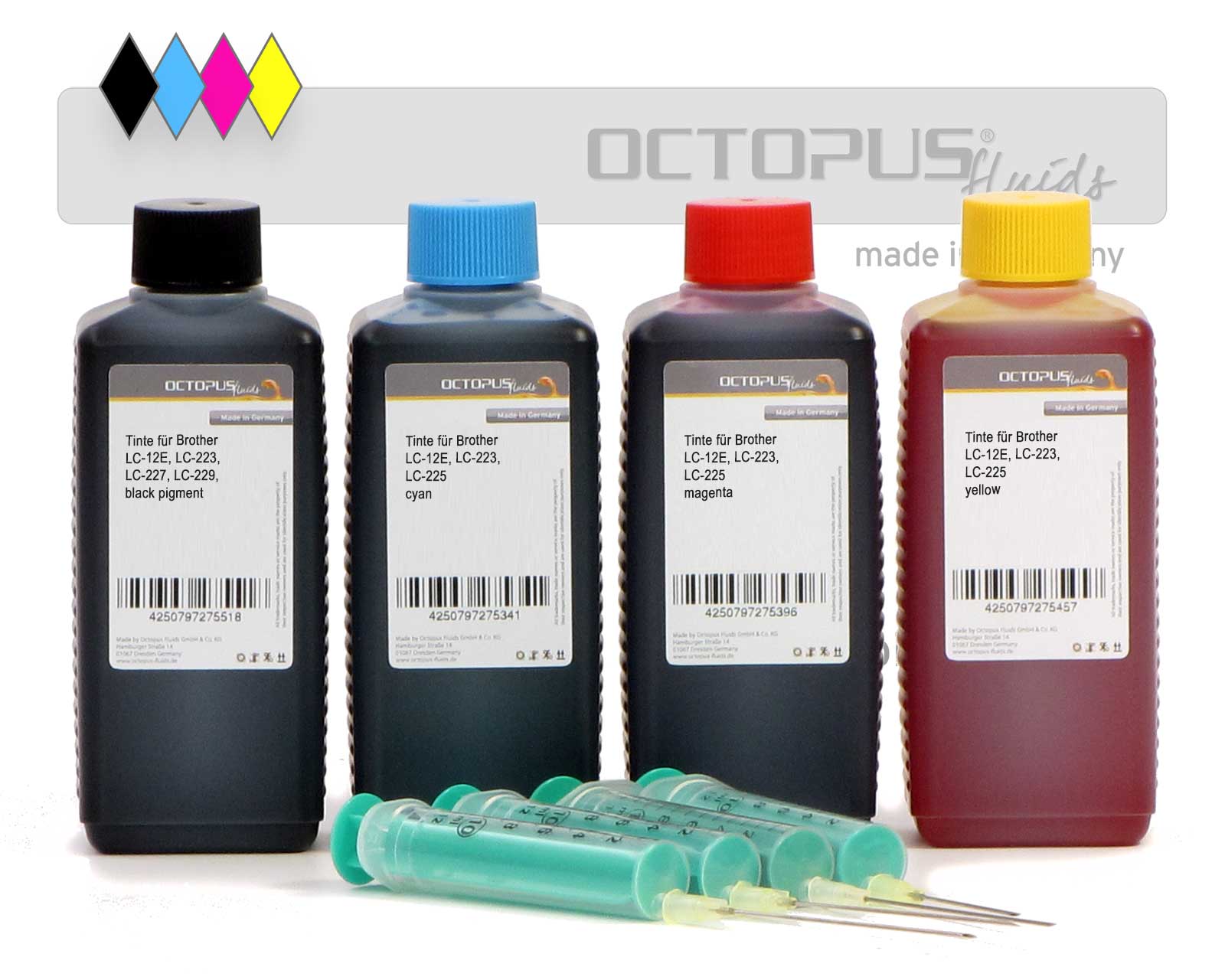 Ink set Brother LC-223, LC-225, LC-227, LC-229, LC-12E
Set comprising four ink colours and refill syringes.
Set of refillable cartridges for Brother LC-227, LC-225 with ink refill kits
Complete kit for Brother LC-227, LC-225, DCP-J 4120, MFC-J 4420, MFC-J 4425, MFC-J 4620, MFC-J 4625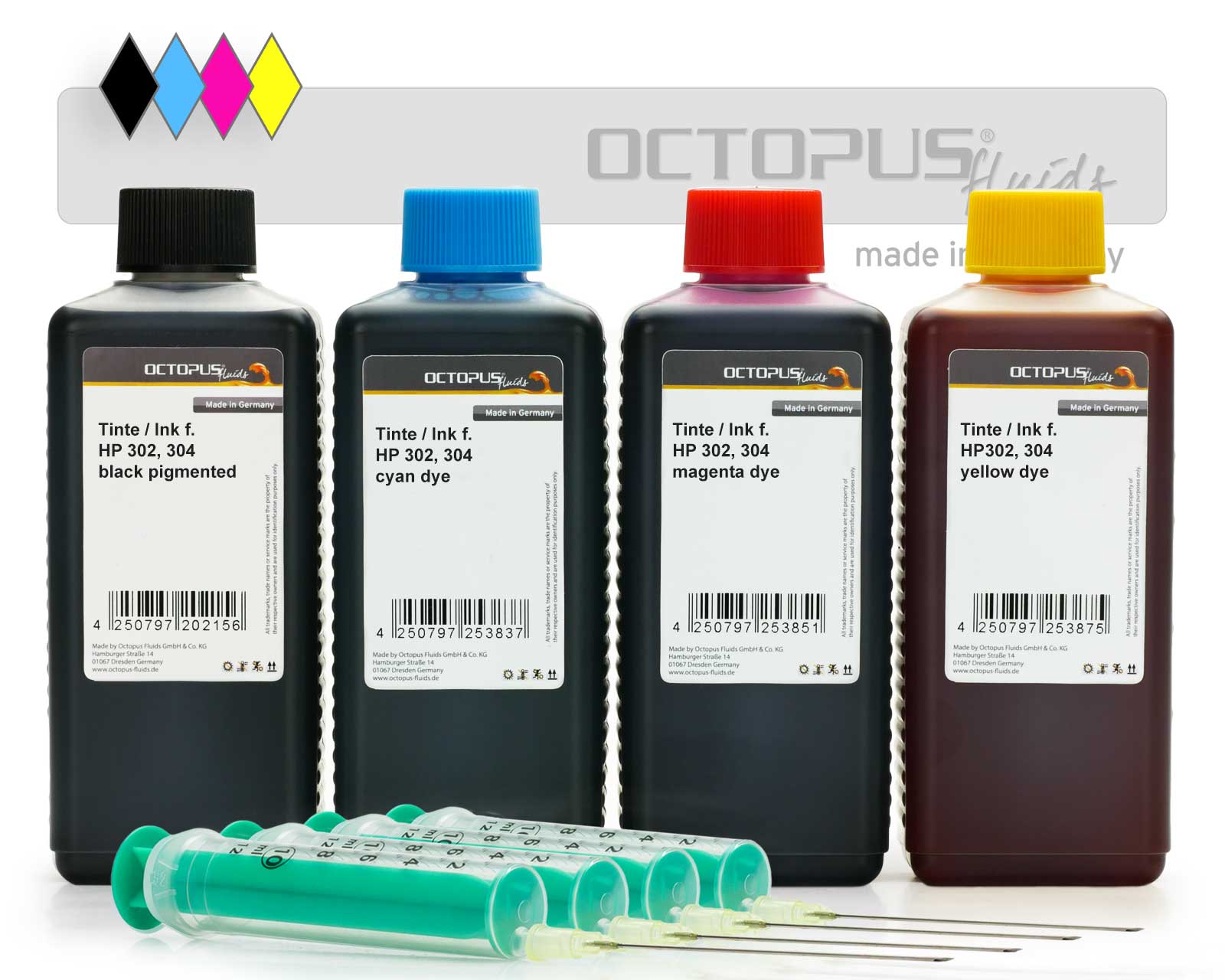 Refill ink kit for HP 302, HP 304 four colours
Druckertinten Komplettset für HP 302, HP 304, F6U68AE, F6U66AE, F6U67AE, F6U65AE, N9K08AE, N9K06AE, N9K07AE, N9K05AE