Newsletter vom 05.06.2015 zu den neuen SubliZET Sublimationstinten von Octopus Fluids
SubliZET™, so nennt Octopus Fluids seine neueste Tintenentwicklung. Speziell für den digitalen Sublimationsdruck haben unsere Chemiker Tinten entwickelt, deren Farbräume und Sublimationsergebnisse keine Wünsche offen lassen. Unsere SubliZET™ Tinten wurden speziell für Piezodruckköpfe, wie sie in Epson®, Brother®, Mutoh®, Mimaki® und Roland® Druckern verbaut sind, entwickelt und können sowohl für den Textil-Direktdruck, als auch für den Sublimationstransferdruck auf Transferpapier verwendent werden. (aus patentrechtlichen Gründen nur mit Druckern ab 42 Inch Breite)
Die lang ausgetestete und immer wieder optimierte Tintenrezeptur sorgt für gleichmäßige, streifenfreie Ausdrucke. Das eigentliche Sublimationsergebnis liefern jedoch die speziell ausgewählten Sublimationsfarbstoffe. Bei den Farbstoffen, haben wir uns wiedermal für die edleren Varianten entschieden. Und das macht die SubliZET™ Sublimationsergebnisse so besonders. Dank großem Farbraum sind kleinste Farbnuancen des Digitalbildes auch im Sublimationsergebnis sichtbar. Das tiefe Schwarz sorgt zudem für einen ausgewogenen Kontrast, der die Farben natürlich strahlen lässt. Die Farbbalance zwischen Cyan, Magenta und Yellow wurde ebenfalls sehr harmonisch aufeinander abgestimmt.
ACHTUNG: Aus patentrechtlichen Gründen dürfen wir unsere Sublimationstinte nur für Drucker ab einer Druckbreite von mind. 42 Inch (106,68 cm) anbieten. Mit Ihrer Bestellung erkennen Sie diese Einschränkung ausnahmslos an und versichern uns somit die ausschließliche Verwendung in diesen Plottern.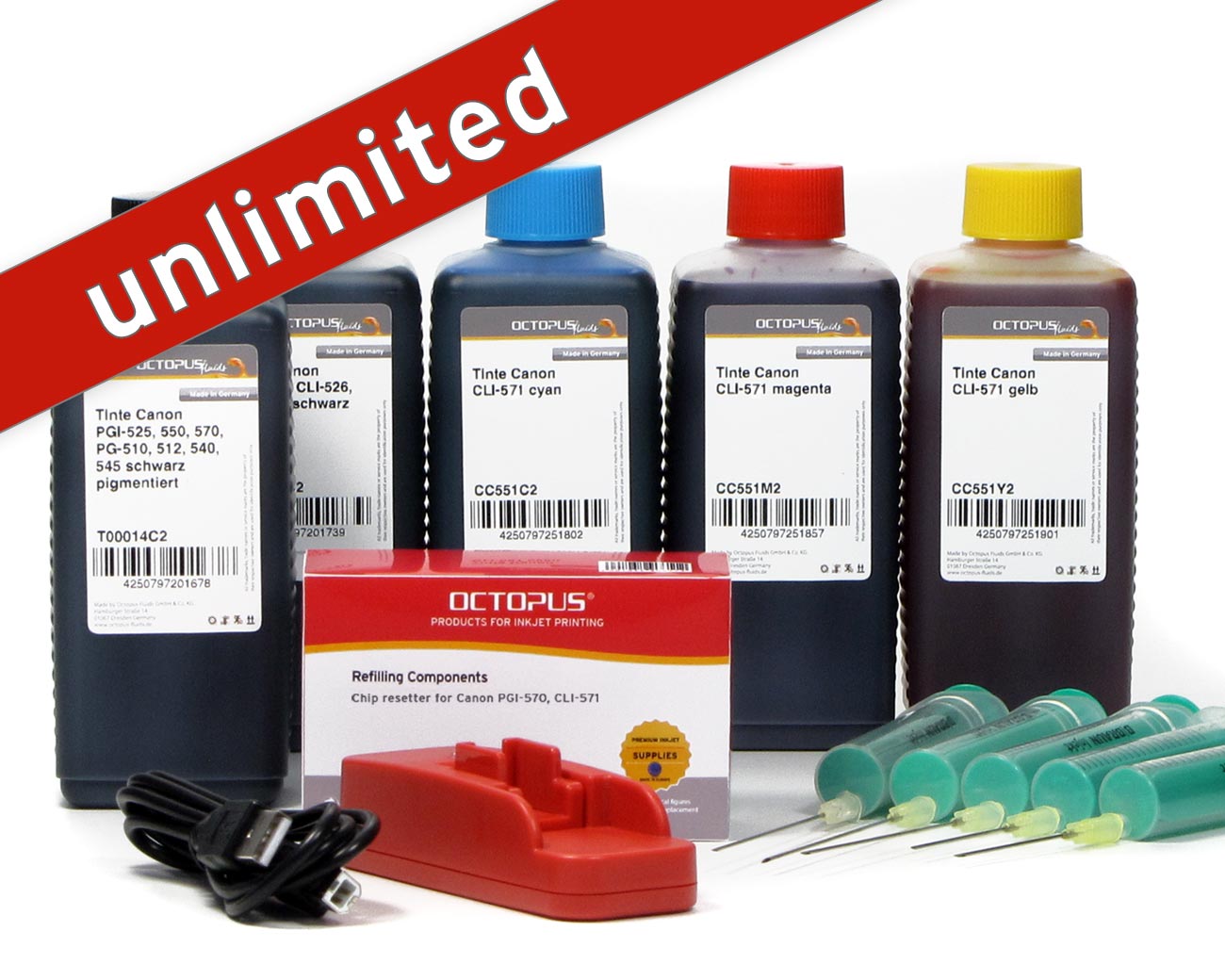 Set with chip resetter for Canon PGI-570, CLI-571 inkjet cartridges and 5x refill ink
Der Canon Chipresetter für PGI-570 und CLI-571 mit Tinte für Pixma MG 5700, MG 6800 und TS 5000, TS6000 Drucker
Chipresetter for Canon PGI-550, CLI-551 inkjet cartridges with 5x refill ink
Der Canon Chipresetter für PGI-550 und CLI-551 mit Tinte für Pixma IP, IX, MG und MX Drucker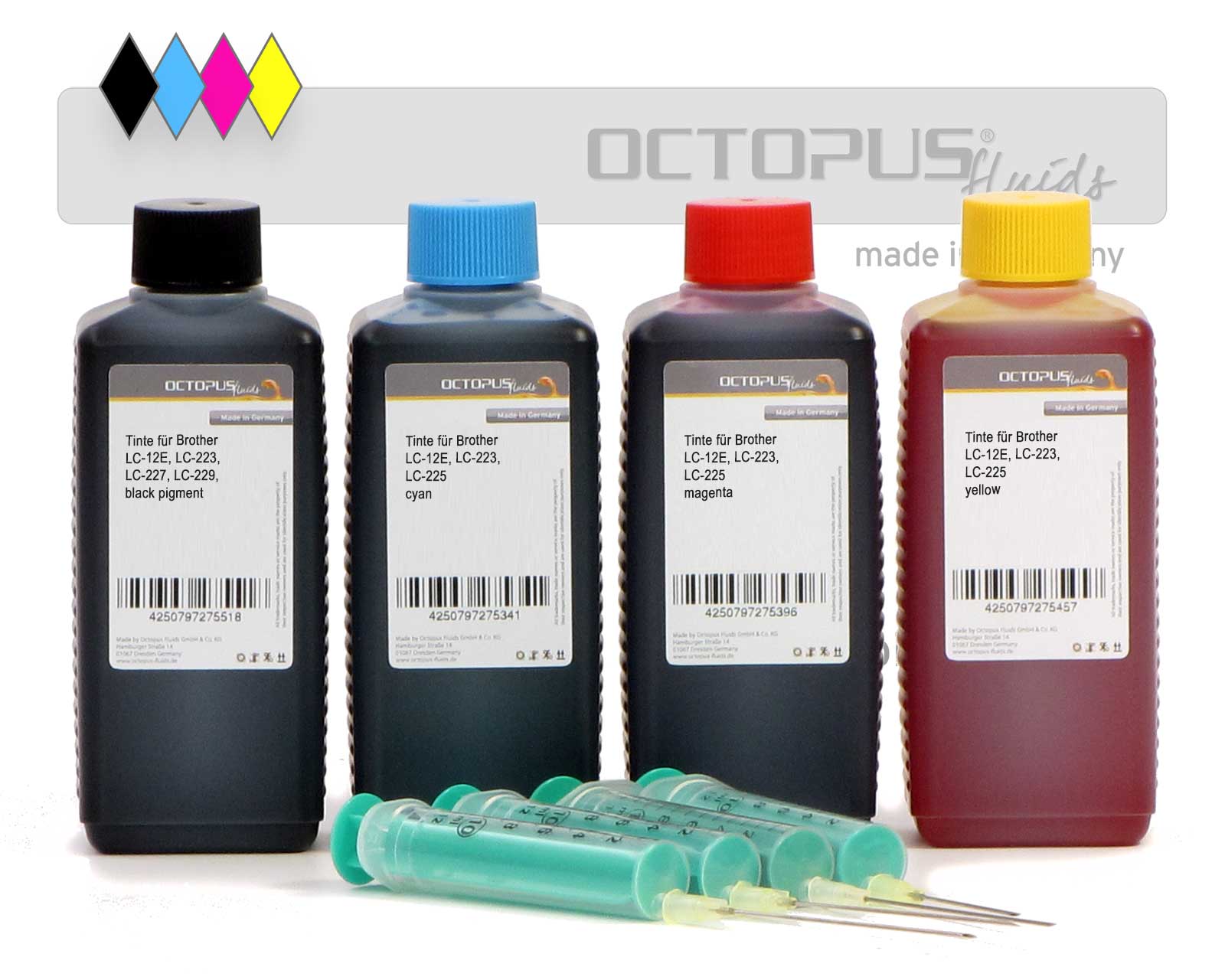 Ink set Brother LC-223, LC-225, LC-227, LC-229, LC-12E
Set comprising five ink colours and refill syringes.
Set of refillable cartridges for Brother LC-227, LC-225 with ink refill kits
Complete kit for Brother LC-227, LC-225, DCP-J 4120, MFC-J 4420, MFC-J 4425, MFC-J 4620, MFC-J 4625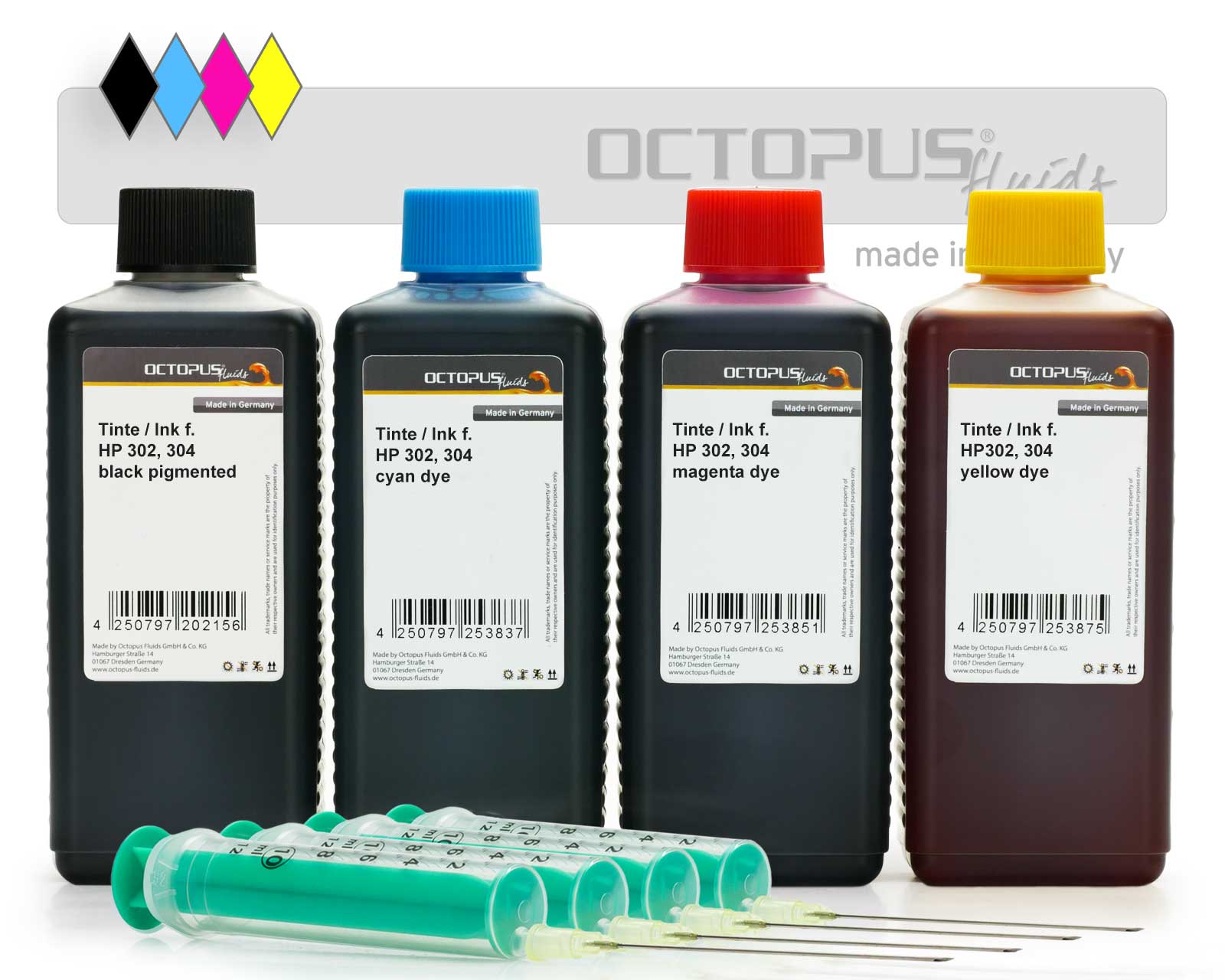 Refill ink kit for HP 302, HP 304 four colours
Druckertinten Komplettset für HP 302, HP 304, F6U68AE, F6U66AE, F6U67AE, F6U65AE, N9K08AE, N9K06AE, N9K07AE, N9K05AE