Neuer Endlosresetter für Canon PGI-570 und CLI-571
Newsletter vom Januar 2017:
Ab sofort ist ein Chipresetter ohne Resetlimitierung erhältlich.
Resetten Sie jetzt Ihre Canon Patronen so oft Sie wollen!
Geeignet für Canon PGI-570 und CLI-571.
Now available! The new chip resetter for unlimited resets.
Reset your Canon cartridges as often as you like.
Suitable for Canon PGI-570 and CLI-571.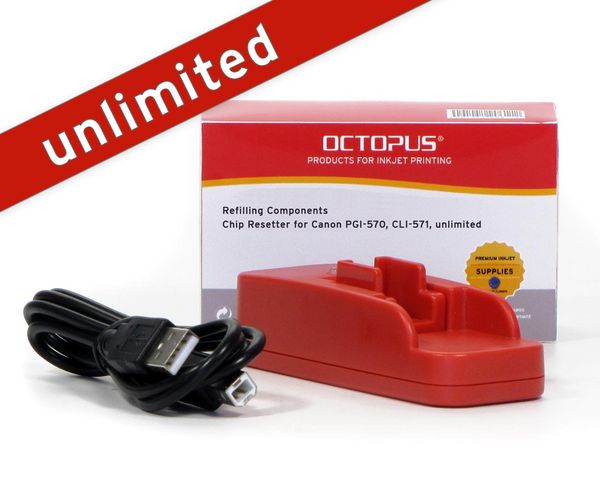 Refill ink kit for Canon PGI-570, 270, CLI-571, 271 inkjet cartridges
Druckertinten Set mit Nachfüllspritzen für Canon PGI-570, CLI-571, Pixma MG 5700, 5750, 5751, 5752, 5753, 6800, 6850, 6851, 6852, 6853, 7700, 7750, 7751, 7752, 7753
Ink for Canon PGI-525, 550, 555, 570, PG-540, 545, 510, 512 pigm. black
The colour was developed by OCP specifically for Canon Pixma PRO 100 photo printers.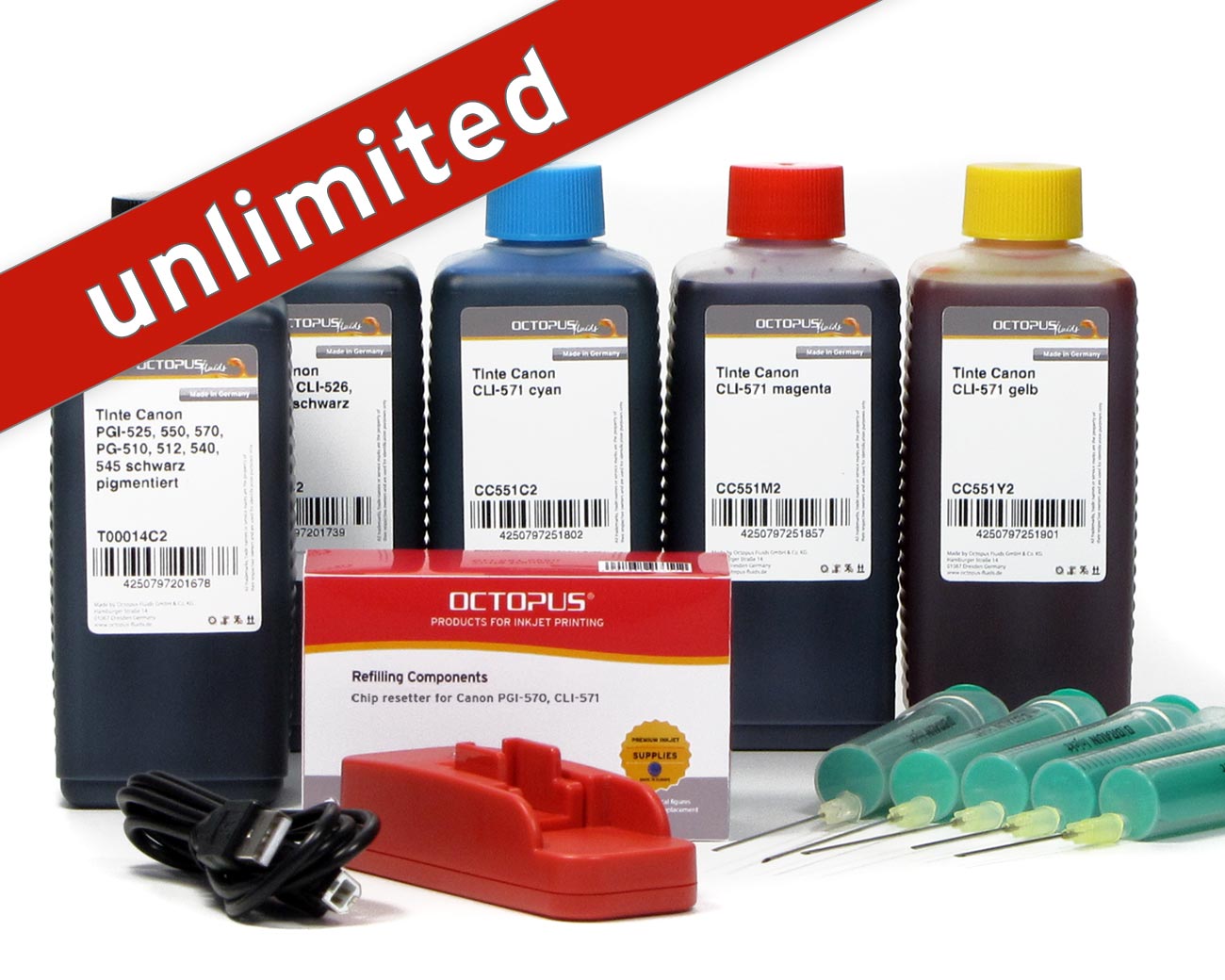 Set with chip resetter for Canon PGI-570, CLI-571 inkjet cartridges and 5x refill ink
Der Canon Chipresetter für PGI-570 und CLI-571 mit Tinte für Pixma MG 5700, MG 6800 und TS 5000, TS6000 Drucker
Transport caps, storage clips for Canon CLI-551, 571, 581, 271 color, 25 caps
For storage and transport. Reliably prevents drying out and contamination of the ink outlet.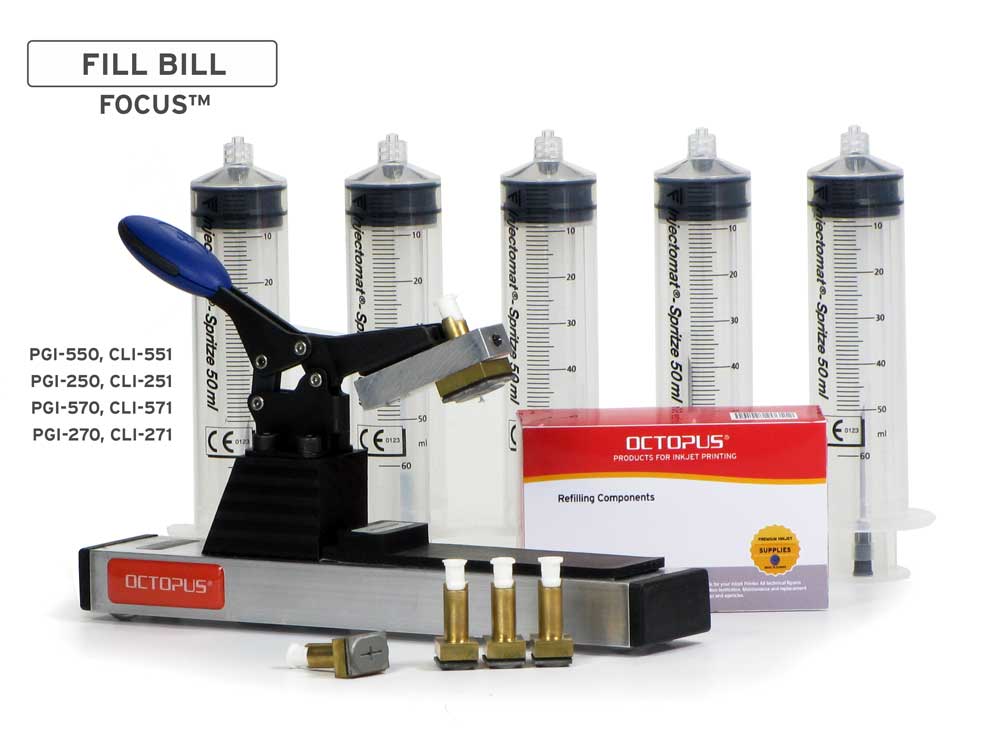 Fill Bill FOCUS CP550 for Canon PGI-550, 570, 580 and CLI-551, 571, 581 cartridges
Easy-to-use refill tool for PGI-550, PGI-570, PGI-580 and CLI-551, CLI-571, CLI-581 cartridges. For refilling with the vacuum method, incl. fill cuffs and refill syringes.