Entdecken Sie Ihre Kreativität mit unseren Alcohol Inks
Newsletter vom Oktober 2019:
Unser Tintenhersteller Octopus Fluids hat ein neues Kreativ-Produkt entwickelt: Octopus Fluids Alcohol Inks – auch bekannt unter der Bezeichnung Alkoholtinte.
Alcohol Inks sind transparente, alkoholbasierte Farben, mit denen sich atemberaubende Effekte auf allen glatten Untergründen gestalten lassen. Auch ohne Vorkenntnisse können selbst Anfänger beeindruckende Kunstwerke kreieren. Auf unserer Homepage finden Sie unter Anleitungen und Tipps Informationen zu Maltechniken und Zubehör sowie erste Impressionen von Kunstwerken, die bereits mit unseren Alcohol Inks entstanden sind. Oder Sie lassen sich von unserem neuen Instagram-Account inspirieren.
Probieren Sie es jetzt!
Mit dem Gutscheincode ALCOHOLINK2019 erhalten Sie auf Ihre erste Alcohol-Ink-Bestellung einen Rabatt in Höhe von 20 %.
Entdecken auch Sie Ihre Kreativität und werden Sie zum Alcohol-Ink-Künstler!
Ihr Octopus-Team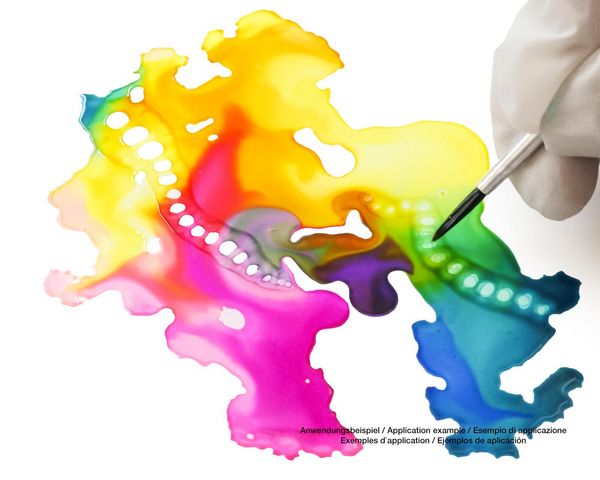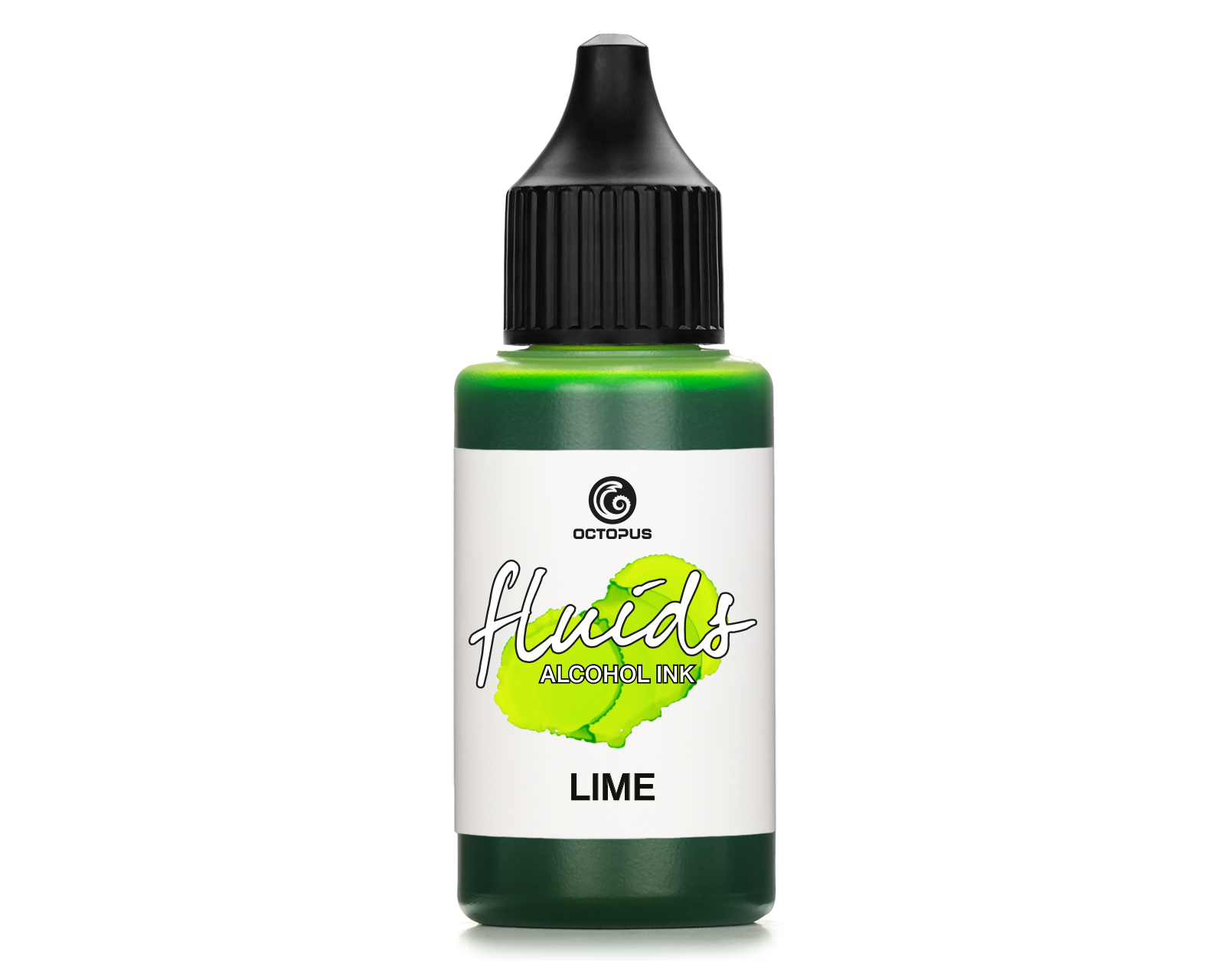 Fluids™ Alcohol Ink LIME for fluid art and resin, green
The Fluids Alcohol Ink in green, Lime is a transparent and fast-drying colour with an alcohol base developed especially for fluid painting techniques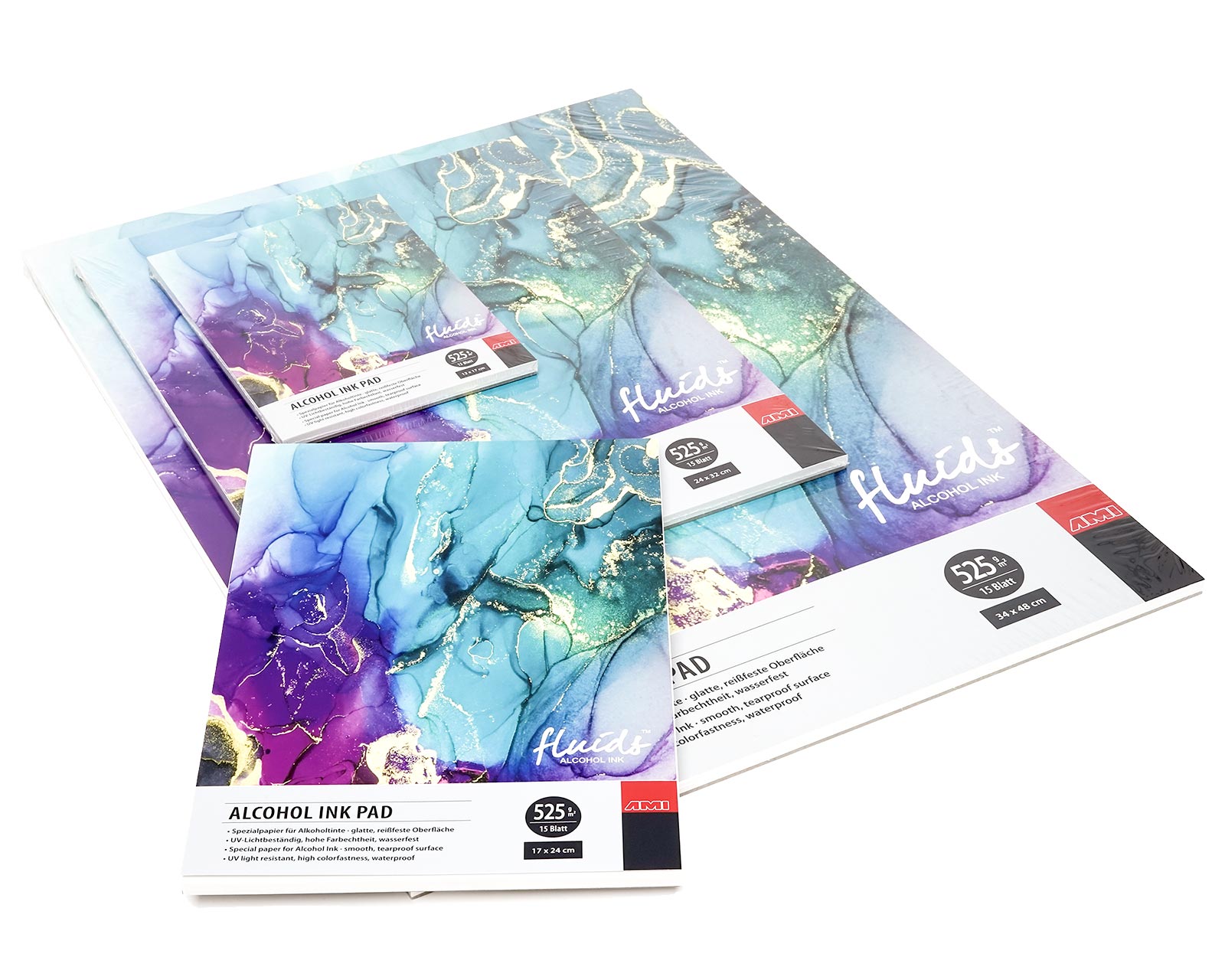 Alcohol Ink Paper Fluids Alcohol Ink Pad 15 sheets, 24 cm x 32 cm, bound
Fluids Alcohol Ink Paper is a synthetic paper with a smooth, glossy surface that has been specially developed for Alcohol Ink Art.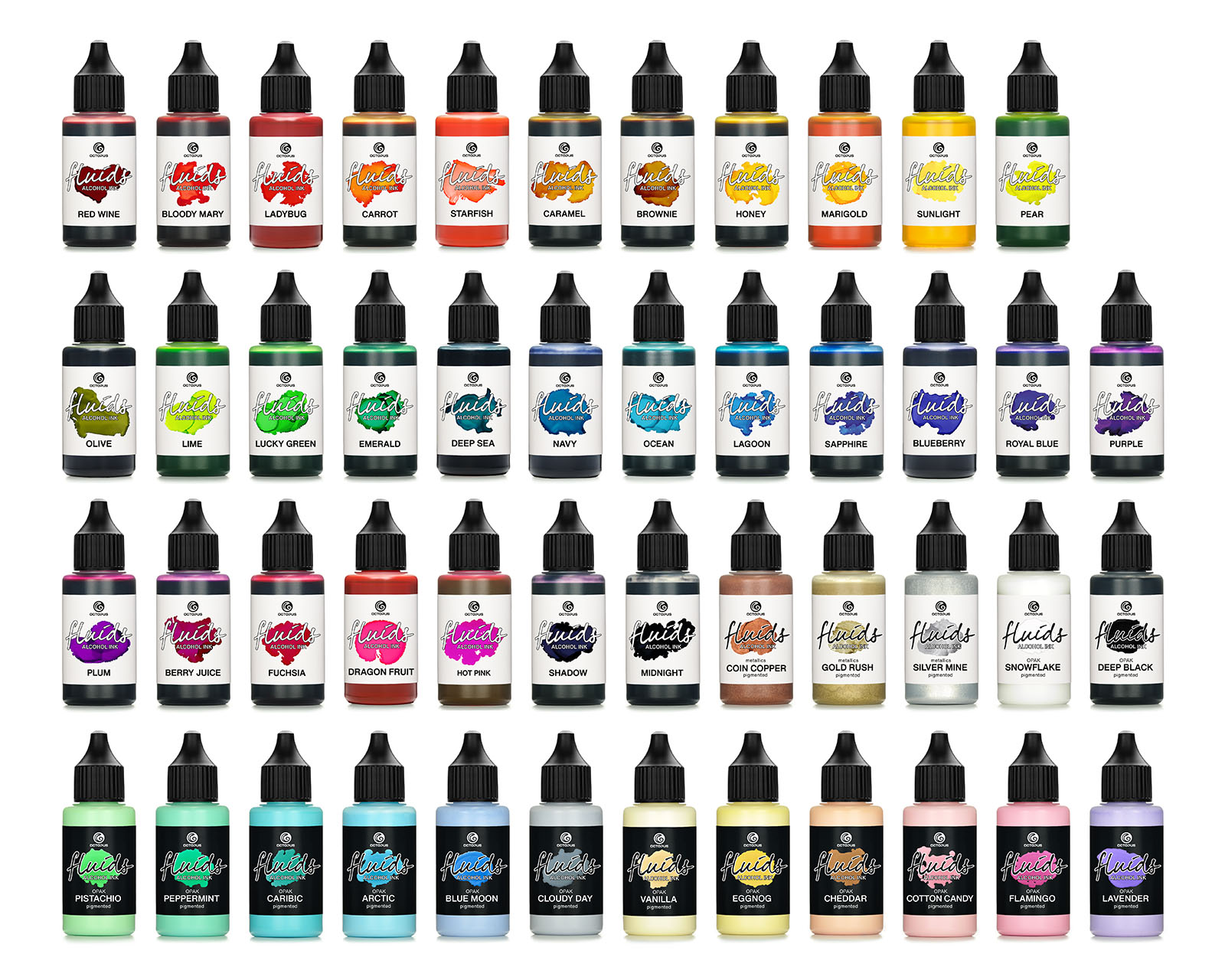 23x 30ml Fluids™ Alcohol Ink Set translucent colours for fluid art and resin, epoxy
Buy all our 23 translucent colours with this Alcohol Ink Collection for Fluid Art, Epoxy and Polymer Clay. Save money compared to buying them individually and be enchanted by the bright colours!
Fluids Alcohol Blending Solution, Extender for alcohol ink
The Fluids Blending Solution is the perfect complement to the Fluids Alcohol Inks. The blending solution is optimally adapted to the alcohol inks and enables
5 x 30 ml Octopus Fluids Alcohol Ink Complete Kit BLUMENKINDJEN with Blending Solution, Alcohol Ink Paper and supplies for fluid art
Start now with Alcohol Ink Art with the complete set Octopus Fluids alcohol inks from Germany. 5 colours alcohol ink exclusively compiled by blumenkindjen.