Ink from thorns
Colorful by nature...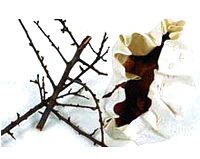 Ink from blackthorns has been attested since the 7th century AD and has the advantage that it can be easily stored dried and taken along on trips. If you want to write with the ink, you have to dissolve a piece in wine or water.
Different colors can be obtained by dipping a glowing iron or by adding soot. This ink is resistant to light and water.
Cut the thorny branches of sloes in April or May and leave them for a few days. Then tap off the bark and put it in water for 3 days. Boil the (reddish-brown) water thoroughly with the bark. Add wine and boil again until you have a syrup. Pour the syrup into a parchment bag and dry the ink in the sun.
(According to recipe 37 of the 1st book of the treatise "De diversis artibus" by the monk Theophilus around 1100 A.D.)
Refill Ink set for HP 30, 31, 32 Smart Tank 315, 450, 455, 457, 550, 555, 559, 570, 655, CMYK
Refill ink set for HP 30, 31, 32 XL HP Smart Tank 315, Wireless 450, Wireless 455, Wireless 457, Plus 550, Plus 555, Plus 559, Plus 570, Plus 655 a.o.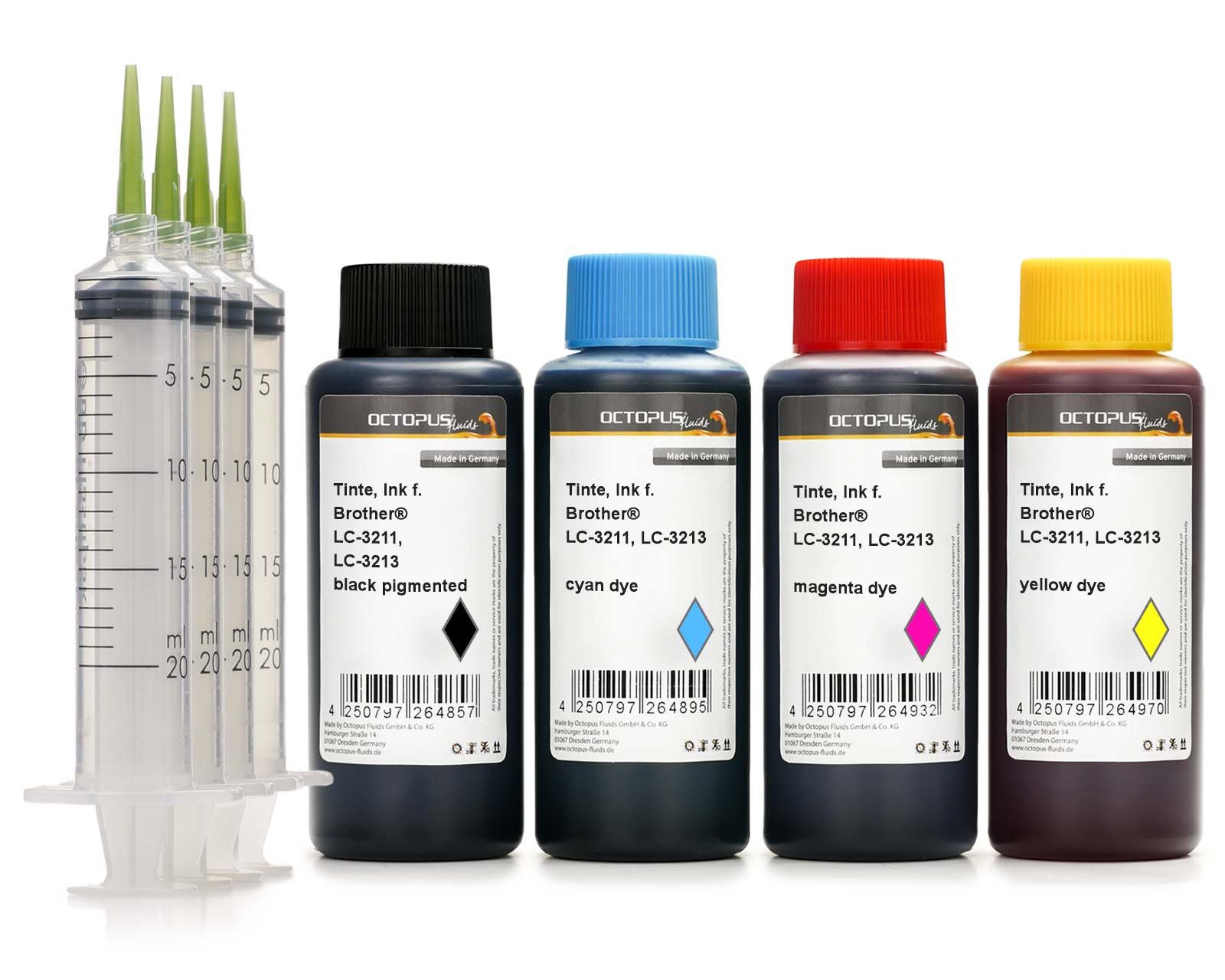 Refill ink comp. with Brother LC-3211, LC-3213 cartridges, CMYK
Set for Brother LC-3211, LC-3213, Brother DCP-J 572, DCP-J 770, DCP-J 772, DCP-J 774, MFC-J 490, MFC-J 491, MFC-J 497, MFC-J 890, MFC-J 895 a.o.