What ink is used in printers?

The two basic types are water-based inks and pigmented inks. Water-based inks are pure solutions, while pigments in pigmented inks float around as fine particles, like in a slurry.
Both types are of course available not only in the basic colors black, cyan, magenta and yellow, but also in a wide variety of shades. For example, instead of Magenta, "Light Magenta pigmented" or "Photo Magenta" are also used. For Black inks, for example, there is "Photo Black", "Matte Black pigmented" or "Light Light Black pigmented". The situation is similar for Cyan and Yellow.
Isn't cyan actually blue?
Cyan is the essential basis for three-color printing (cyan, magenta, yellow only) and four-color printing (black in addition). Any required color can be mixed from yellow ink, magenta ink, cyan ink and, of course, black ink.
Cyan comes from the Greek (from κυανός) and describes a deep, dark blue.
However, this description is not quite accurate today. Cyan is not a pure blue but rather a light mixture of green and blue.
In modern times, an entire color category has been named after this word - the cyan hues.
The term itself has not been around that long. For example, in the RAL color system, which was created in the middle of the 20th century, no such category has been named yet. Only the turquoise colors are listed, but they are classified in the category "green".
There are actually only three areas in which cyan is used: on the Internet (as so-called web cyan), in the fashion industry (as a gradation of the blue-green tones) and above all in the printing industry.
Magenta is the name given to the aniline dye fuchsin.
The color is produced by additive mixing of red and blue and thus belongs to the purple colors (purple - the royal color - is obtained from purple snails. To dye 1 kg of wool, 12,000 snails are needed).
The term originated from the "Battle of Magenta" (1859) with which the dye was associated.
Magenta is used more frequently than cyan, e.g. in advertising for Deutsche Telekom.
The color yellow in the printing industry is actually called "process yellow" (in the EU also "Euroyellow") and is defined as a hue that should reflect red and green light equally and absorb all blue. At least that is the theory. In the eyes of the beholder, however, the color is clearly greenish, yet very garish.
Process yellow is not used very often, only ambulances are provided with it for optical reasons, i.e. simply to attract attention.
Refill ink Canon CLI-551 magenta
Highly pigmented black ink for Canon PGI-1500 (9182 B 001) and PGI-2500 (9254 B 001)
Refill ink Canon CLI-551 yellow
Highly pigmented magenta ink for Canon PGI-1500 (9194 B 001) and PGI-2500 (9266 B 001)
Four-color printing is now the common method for home use, correspondence, etc. Two-cartridge systems and four-cartridge systems are used. Two-cartridge systems have one cartridge with black ink and one with three ink chambers for yellow ink, cyan ink and magenta ink.
What other printing forms are available?
There are, of course, other types of printing, the so-called "multicolor prints". These are mainly used for art prints and the like. Here, in addition to the four colors already mentioned, "gamut" or "opaque white" can be used, for example, to obtain colors such as "deep blue" or "deep green", which would not be possible with four-color printing. Of course, there are then special features where "gold" or "silver" is used.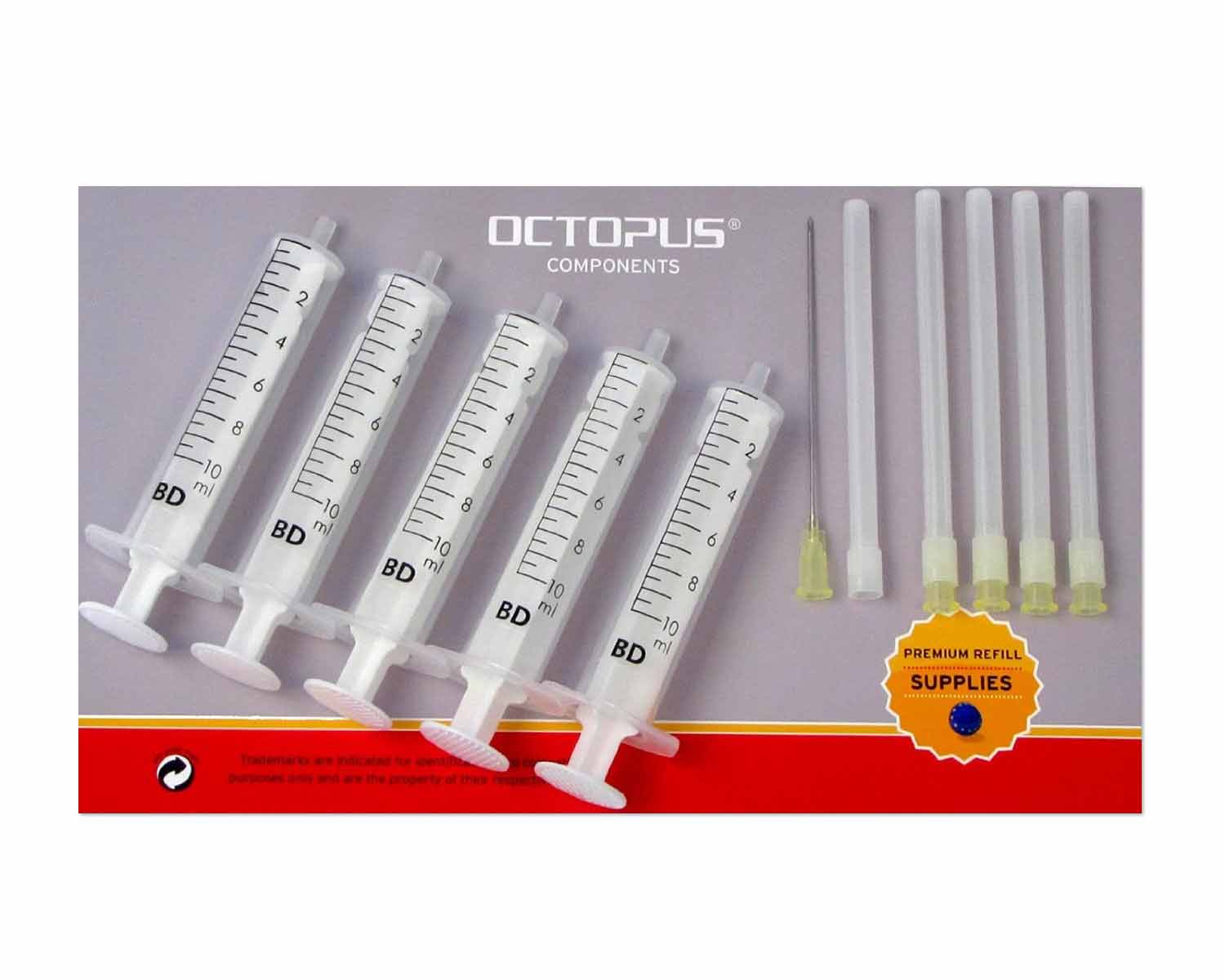 Ink Syringes with Needles (5 pcs.)
Use these Ink Syringes with Needles for an easier Refill of you Printer Ink Cartridges.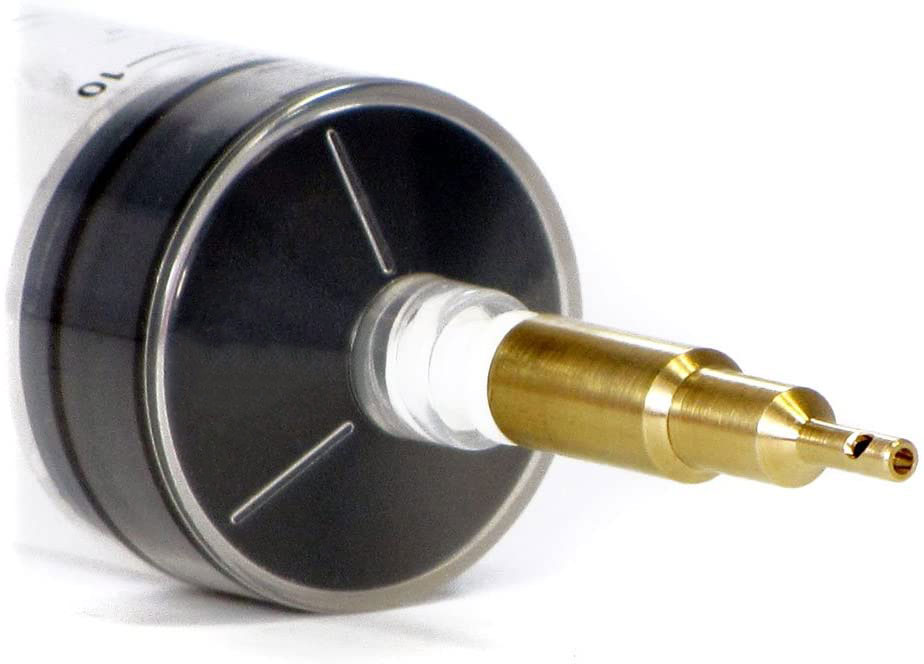 QU-Fill™ PROFI for HP® 932, 950, 953, 970, 980 and Primera spring valve cartridges, brass
QU-FILL Profi* refill tool for Primera 053464, 053461, 053462, 053463 and HP® 932, 950, 953, 970, 980 dof solid brass for ball valve cartridges. Endless durability.