Über uns
Geschichte und Philosophie
Auf dieser Seite gewähren wir Ihnen in Einblicke in die Unternehmensfamilie von OCTOPUS®. Alle Firmen und Mitarbeiter befinden sich an unserem Standort im Herzen von Dresden.
Hier arbeiten wir Hand in Hand, um Ihnen unsere Produkte auf der Octopus-Office Shopseite anbieten zu können. Leitender Geschäftsführer und Gründer aller drei Unternehmen ist Gunther Lange.
Die Mitarbeiter und Mitarbeiterinnen werden tatkräftig von der gemeinnützigen Lebenshilfe in Dresden unterstützt. Um Ihnen unser Geschäftsfeld und unsere Motivation etwas näherzubringen, möchten wir Ihnen hier unsere Entstehungsgeschichte, unser Selbstverständnis und unsere Philosophie erläutern.
Die OCTOPUS® Concept GmbH -
unsere Schnittstelle zum Kunden und als Schaltzentrale der Dachmarke OCTOPUS®.
www.octopus-office.de
Unsere OCTOPUS Fluids® GmbH & Co. KG -
Forschung, Entwicklung und Herstellung von Tinten und Farben für Industrie und Endanwender.
www.octopus-fluids.de
Das jüngste Familienmitglied, die OCTOPUS Pack® -
Alles rund um die Dosierung und Verpackung von Farben, Tinten und anderen Flüssigkeiten.
www.octopus-pack.de​​​​​​​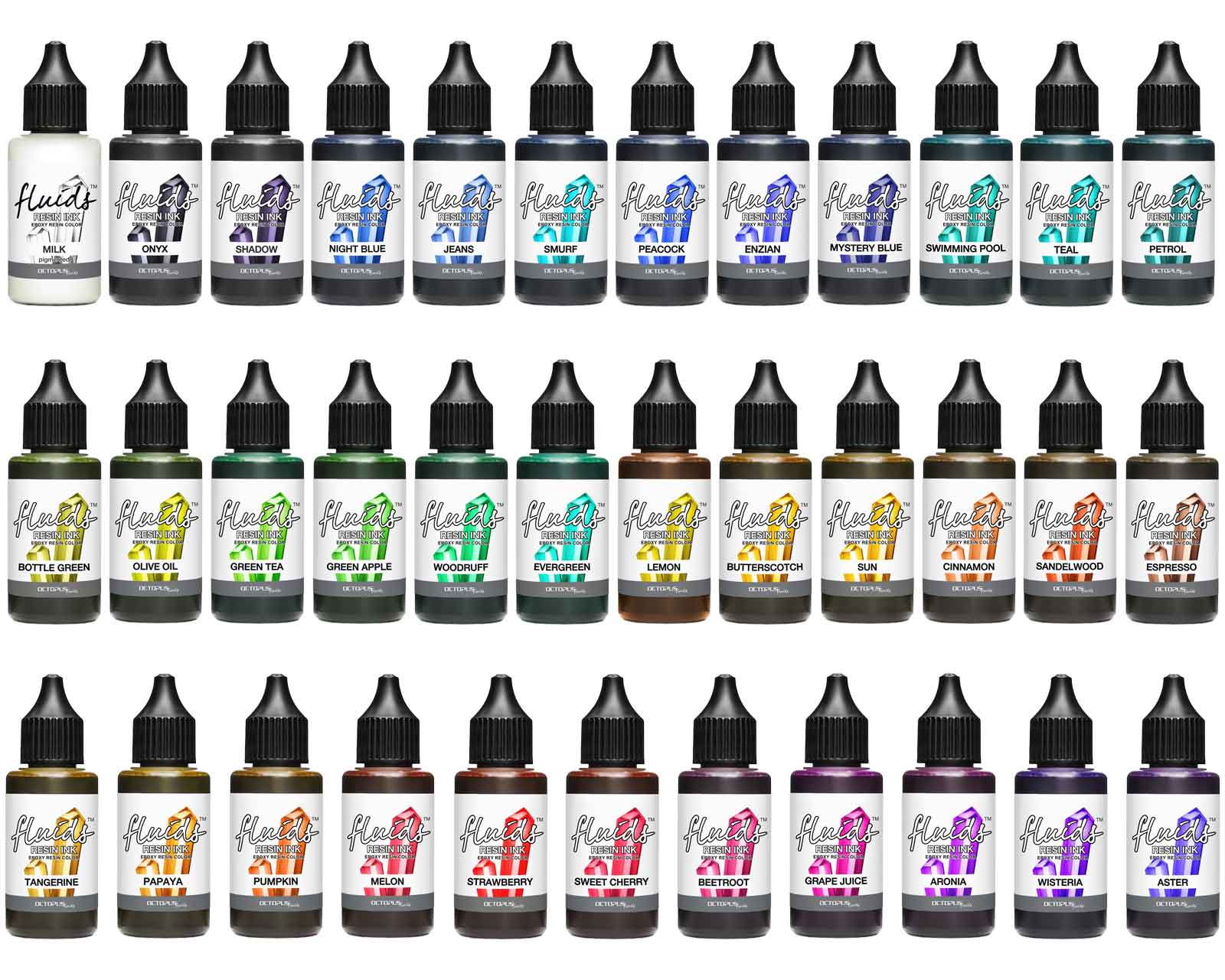 35x 30 ml Octopus Fluids Resin Ink Set, Alcohol Ink for Epoxy Resin and UV Resin
Colour-intensive alcohol ink for colouring epoxy resin and UV resin. Colour-faithful and without brown tint. 35 radiant epoxy resin colours in an economy set.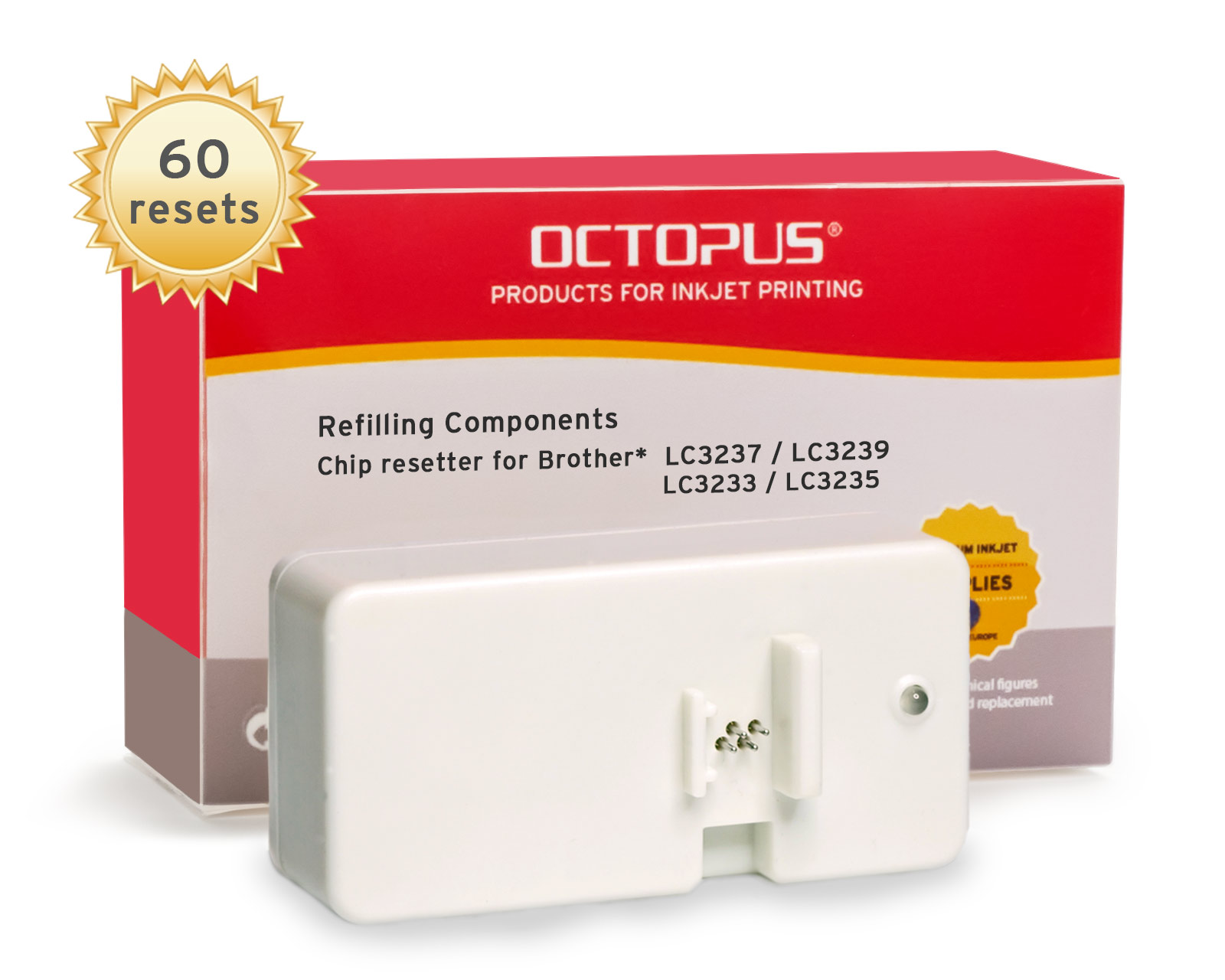 Chipresetter for Brother LC-3237, LC-3239, LC-3233, LC-3235 inkjet cartridges, for 60 Resets
Chip Resetter for resetting Brother LC-3237, LC-3239, LC-3233, LC-3235 und Brother DCP-J 1100, HL-J 6000, HL-J 6100, MFC-J 1300, J 5945, J 6945, J 6947 cartridges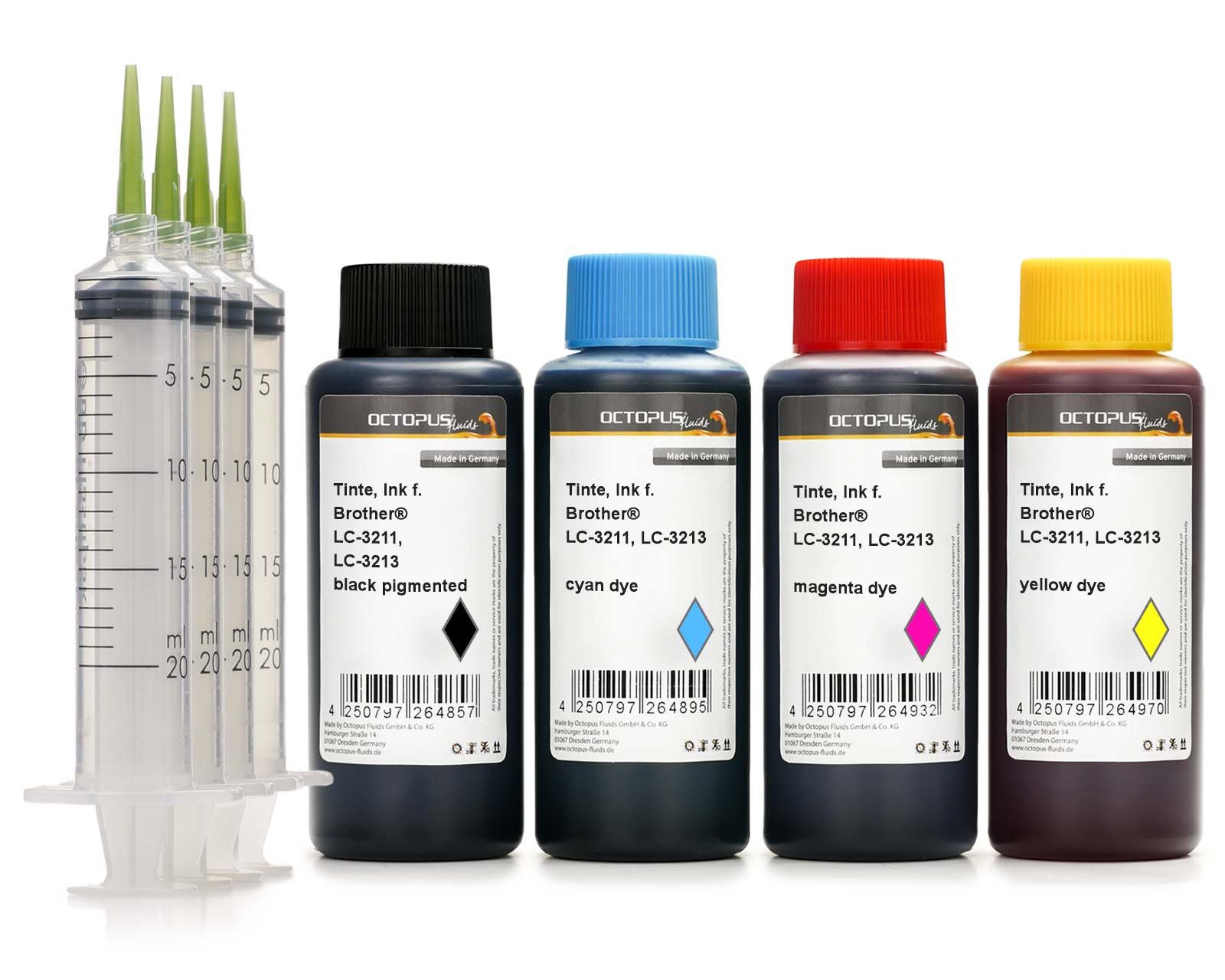 Refill Ink set for Brother LC-3211, LC-3213 cartridges, CMYK
Set for Brother LC-3211, LC-3213, Brother DCP-J 572, DCP-J 770, DCP-J 772, DCP-J 774, MFC-J 490, MFC-J 491, MFC-J 497, MFC-J 890, MFC-J 895 a.o.
Refill ink kit for Canon PGI-580 PGI-280, CLI-581, CLI-281 inkjet cartridges
Original Printer Cartridge Lexmark 34 xl black.
Refill ink kit for Epson 33, Expression Premium XP-530, XP-630, XP-830 CMYK
Refill inks specifically for Epson 33, Epson Expression Premium XP-530, XP-540, XP-630, XP-635, XP-640, XP-645, XP-830, XP-900, XP-7100 printers. Set comprising 5 ink colours and refill syringes.