Ankündigung: Chips für HP 364 und HP 940 Tintenpatronen, Newsletter vom 07.03.2012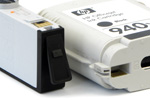 Dass wir mit den HP 364 und HP 940 Tintenpatronen nur durch Ignorieren der Füllstandsanzeige weiterdrucken können, ist Ihnen sicherlich nichts Neues. Immerhin dauert dieser Zustand bereits seit ca. zwei Jahren an. Die Herstellung alternativer Chips oder eines Resetters wurde bisher durch die sehr komplexe Codierung der Originalchips verhindert.


Das soll sich bald ändern! Laut Ankündigung eines unserer Lieferanten werden wir Ihnen ab April oder Mai 2012 sogenannte Einmal-Chips für die HP 364 und HP 940 anbieten können. Die passenden Autoresetchips (ARC) sollen dann etwas später folgen. Leider liegen uns heute noch keine genaueren Informationen über Preis und Funktionsweise vor. Sobald wir mehr Informationen besitzen, werden wir Ihnen diese wie gewohnt zur Verfügung stellen. Da wir für diese Chips wieder mit einem sehr großen Absatzvolumen rechnen, können Sie bereits heute Ihre persönliche Reservierung aufgeben. Sie helfen uns damit, bei unserem Lieferanten Abnahmekontingente anzumelden und reduzieren so mögliche Lieferengpässe.


Ihre Reservierung können Sie bequem online vornehmen. Legen Sie sich dazu die gewünschte Menge der Chips für HP 364 und HP 940 in den Warenkorb und bestellen Sie diese unter Vorauskasse. Sie gehen dadurch keine Bindung ein. Wie gewohnt, werden wir Sie kurz vor Auslieferung anrufen und Ihren tatsächlichen Bedarf abfragen. Zu dieser Zeit erhalten Sie auch den Verkaufspreis mitgeteilt. Auslieferungen werden dann in der Reihenfolge der Reservierung bzw. Bestellung vorgenommen. Zeitiges Reservieren sichert also wieder einmal pünktliche Lieferung.
Reservierung / Vorbestellung
Bereits jetzt haben wir im Octopus Office Onlineshop für Sie schon die Chips für HP 364 und HP 940 Patronen als Produkte angelegt. Die Artikel verfügen derzeit noch über den Preis "NULL". Bitte schließen Sie die Chips in eine Ihrer Bestellungen in der für Sie relevanten Menge mit ein. Sie geben uns damit die Möglichkeit, Sie gezielt über weitere Entwicklungen zu informieren und unseren Lieferanten besser über unseren ungefähren Bedarf in Kenntnis zu setzen.


Dies ist ein Service von uns und für Sie selbstverständlich vollkommen unverbindlich, Sie werden in keiner Weise zur Abnahme dieser Produkte verpflichtet.
>>> HP 364 Chips hier reservieren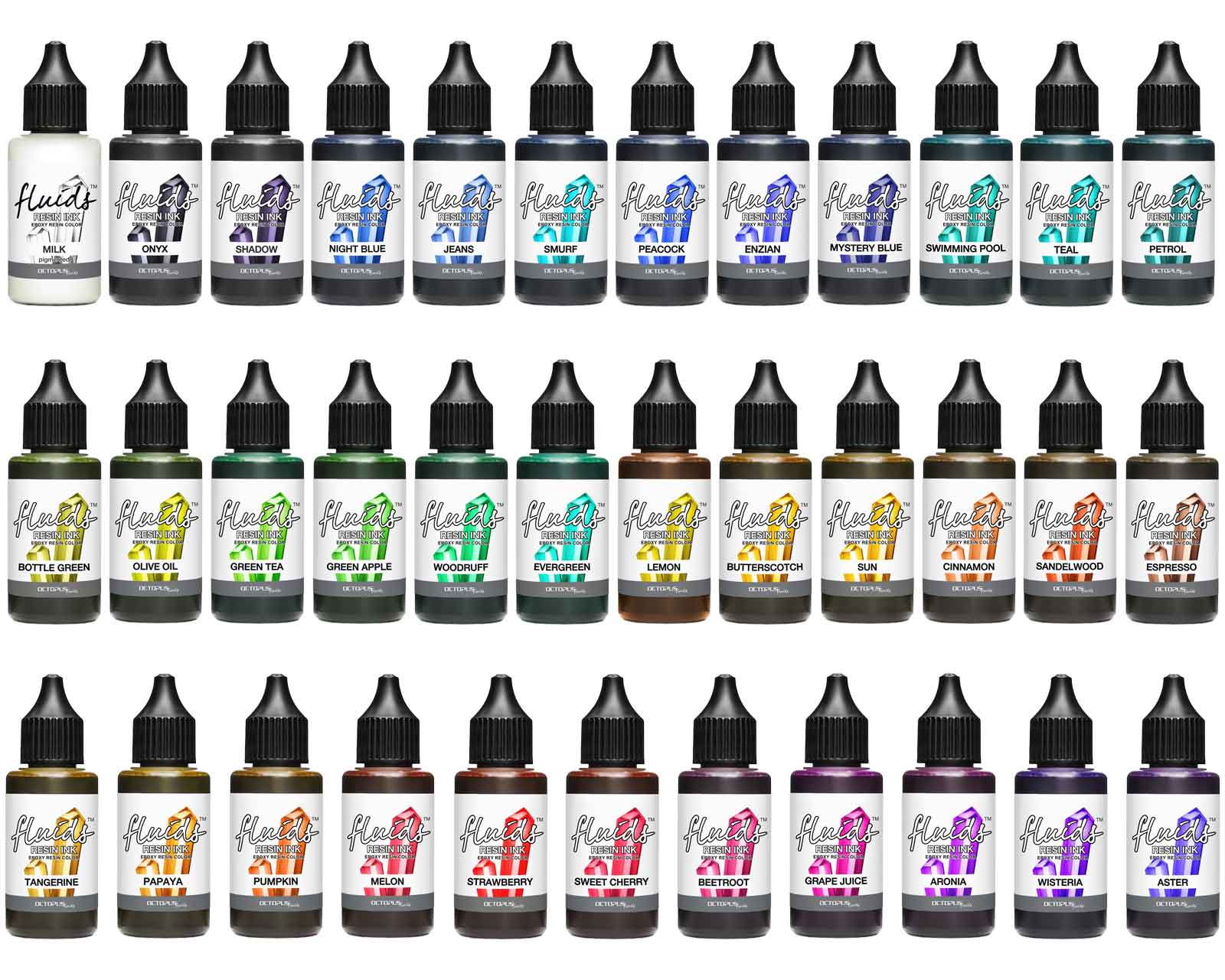 35x 30 ml Octopus Fluids Resin Ink Set, Alcohol Ink for Epoxy Resin and UV Resin
Colour-intensive alcohol ink for colouring epoxy resin and UV resin. Colour-faithful and without brown tint. 35 radiant epoxy resin colours in an economy set.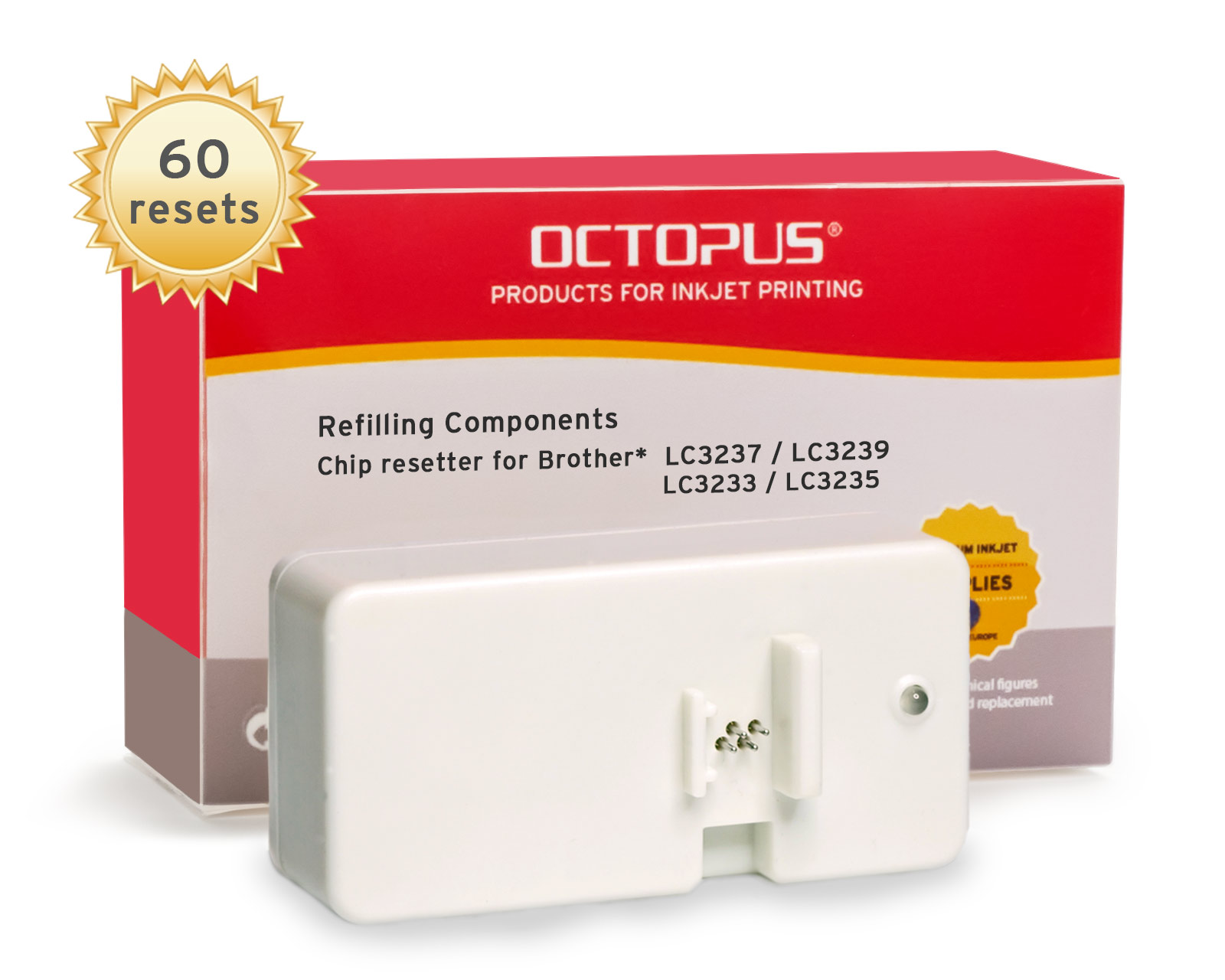 Chipresetter for Brother LC-3237, LC-3239, LC-3233, LC-3235 inkjet cartridges, for 60 Resets
Chip Resetter for resetting Brother LC-3237, LC-3239, LC-3233, LC-3235 und Brother DCP-J 1100, HL-J 6000, HL-J 6100, MFC-J 1300, J 5945, J 6945, J 6947 cartridges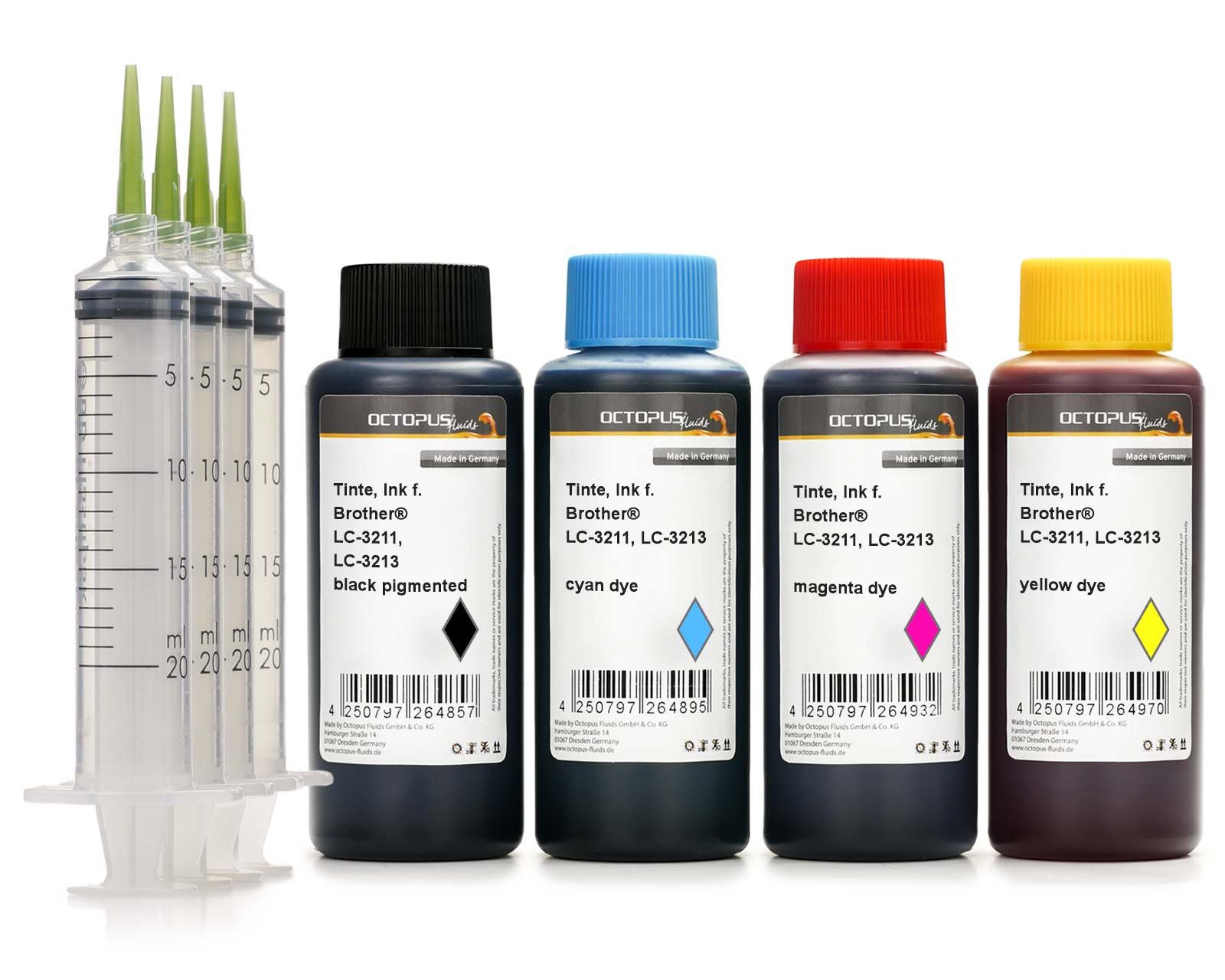 Refill Ink set for Brother LC-3211, LC-3213 cartridges, CMYK
Set for Brother LC-3211, LC-3213, Brother DCP-J 572, DCP-J 770, DCP-J 772, DCP-J 774, MFC-J 490, MFC-J 491, MFC-J 497, MFC-J 890, MFC-J 895 a.o.
Refill ink kit for Canon PGI-580 PGI-280, CLI-581, CLI-281 inkjet cartridges
Original Printer Cartridge Lexmark 34 xl black.
Refill ink kit for Epson 33, Expression Premium XP-530, XP-630, XP-830 CMYK
Refill inks specifically for Epson 33, Epson Expression Premium XP-530, XP-540, XP-630, XP-635, XP-640, XP-645, XP-830, XP-900, XP-7100 printers. Set comprising 5 ink colours and refill syringes.