Kundenbindung mittels Treuerabatt Karte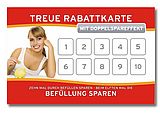 Binden Sie Ihre Kunden und gewinnen Sie neue Kunden hinzu. Nie war es so einfach wie mit unserer Treuerabatt- Karte.
Händigen Sie jedem Kunden, der Ihr Geschäft betritt, diese Karte aus und erklären Sie ihm kurz, dass er mit jeder Befüllung von Ihnen ein Feld abgestempelt bekommt. Die 11. Patronenbefüllung ist für ihn, bei Vorlage der Treue-Rabattkarte, dann kostenlos. So macht Kundenbindung und Neukundenakquise richtig Spaß.

Wenn Ihre Kunden Ihr Treuerabattkärtchen im Portemonnaie tragen und dadurch regelmäßig an Sie erinnert werden, dann sind Sie auf dem richtigen Weg. Sie prägen sich ihm ein und der Kunde wird unterbewusst eine tiefere Beziehung zu Ihnen herstellen als das ohne Treuerabatt- Karte der Fall gewesen wäre. Er wird Sie zukünftig aufmerksamer wahrnehmen und in Gesprächen häufiger weiterempfehlen.

Aber vor allem wird er gerne wieder zu Ihnen kommen und Stempel sammeln, damit er beim 11. Mal richtig spart.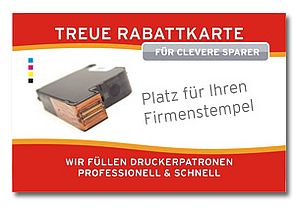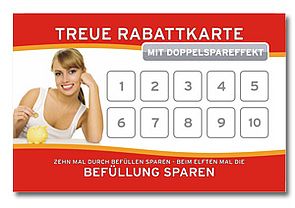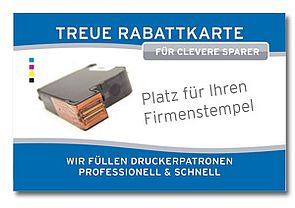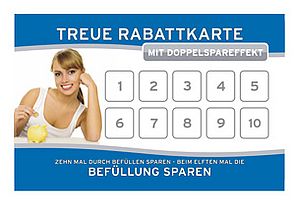 Händleranfrage zu unserer Treuerabatt-Karte
Betreff: Vorgehen, wenn Rabattkarte voll (1 Befüllung gratis)
"Hallo Herr Lange,

bei uns kam vor kurzem die Frage auf, wie buchungstechnisch/
kassentechnisch vorgegangen wird, wenn ein Kunde seine kostenfreie
11.Befüllung einlöst (volle Rabattkarte wird eingezogen). Was macht
man z.B., wenn der Kunde zwei Ries Papier kauft und drei Befüllungen
bezahlt - davon eine kostenfrei?
Können Sie uns hierzu eine Auskunft geben bzw. wie machen Sie es im
Tintenhaus in Zwickau?

Vielen Dank für die Auskunft und sonnige Grüße aus dem...."

Unsere Antwort:
Hallo Herr ...,

im Grunde verhält es sich so, dass für den Kunden unsere Treuerabatt- Karte einen 10%-igen Rabatt bedeutet. Wir versuchen allerdings immer so flexibel wie nur möglich zu sein.
In Ihrem Fall würde der Kunde von uns nur eine Befüllung/ Patrone kostenlos erhalten. Manche Kunden wollen aber etwas mehr rausschlagen. In diesen Fällen machen wir dann oft eine Ausnahme und geben ihm etwas mehr, wie z.B. noch mal 10% Rabatt auf den restlichen Kassenpreis oder einen zusätzlichen Stempel in seiner neuen Rabattkarte. So ist für ihn die nächste kostenlose Befüllung seiner Patrone nicht mehr so lang hin.
Das Schlimmste was passieren kann ist, dass der Kunde bzgl. der Treuerabatt-Karte frustriert Ihr Geschäft verlässt.

Viele Grüße nach ... aus dem sonnigen Dresden
Gunther Lange
Poster A1 "Wir befüllen Druckerpatronen, Tinte & Toner" für innen
Product available in German language only.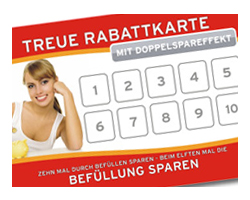 Treuerabattkarte für Kundenbindung, rotes Design
Product available in German language only.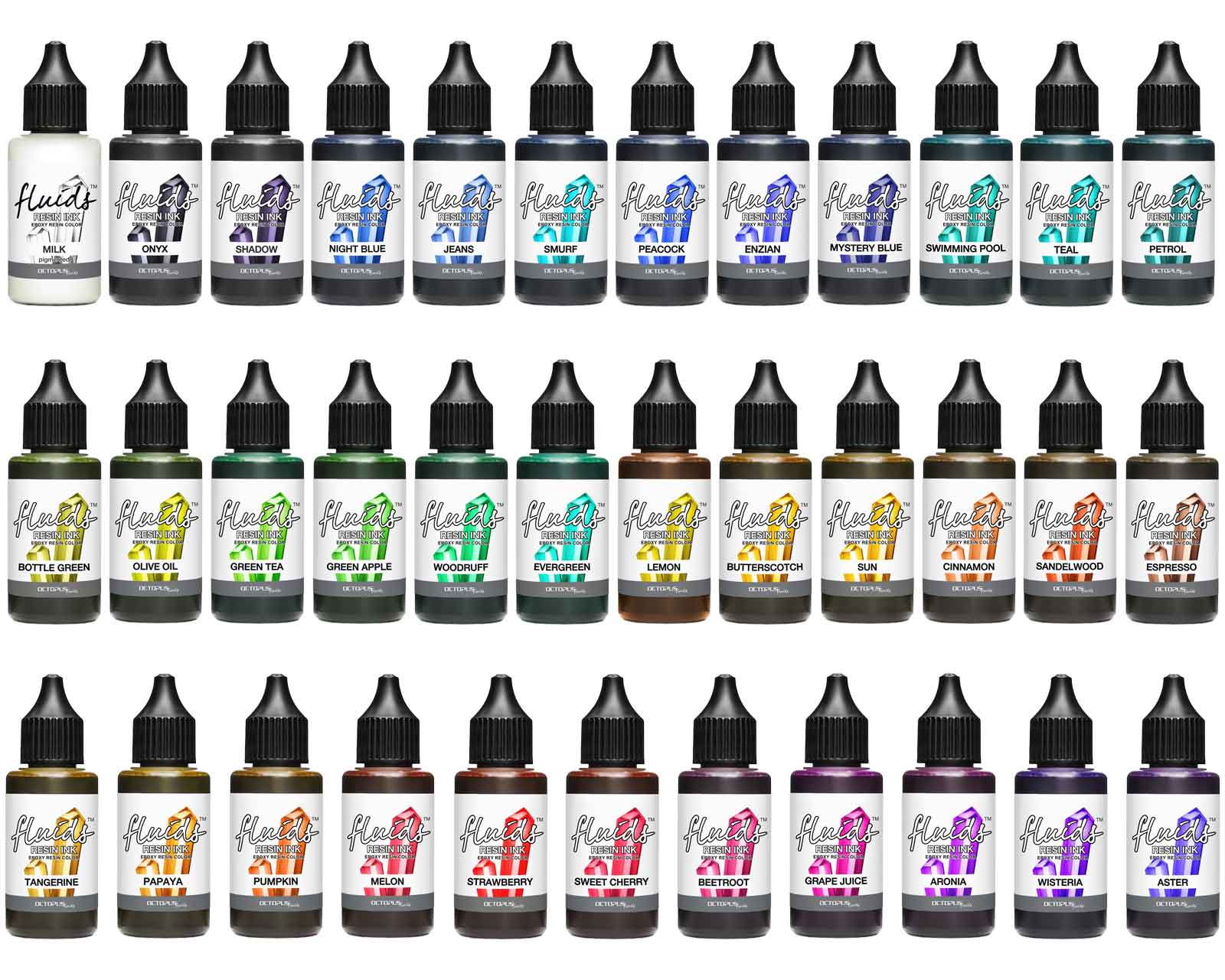 35x 30 ml Octopus Fluids Resin Ink Set, Alcohol Ink for Epoxy Resin and UV Resin
Colour-intensive alcohol ink for colouring epoxy resin and UV resin. Colour-faithful and without brown tint. 35 radiant epoxy resin colours in an economy set.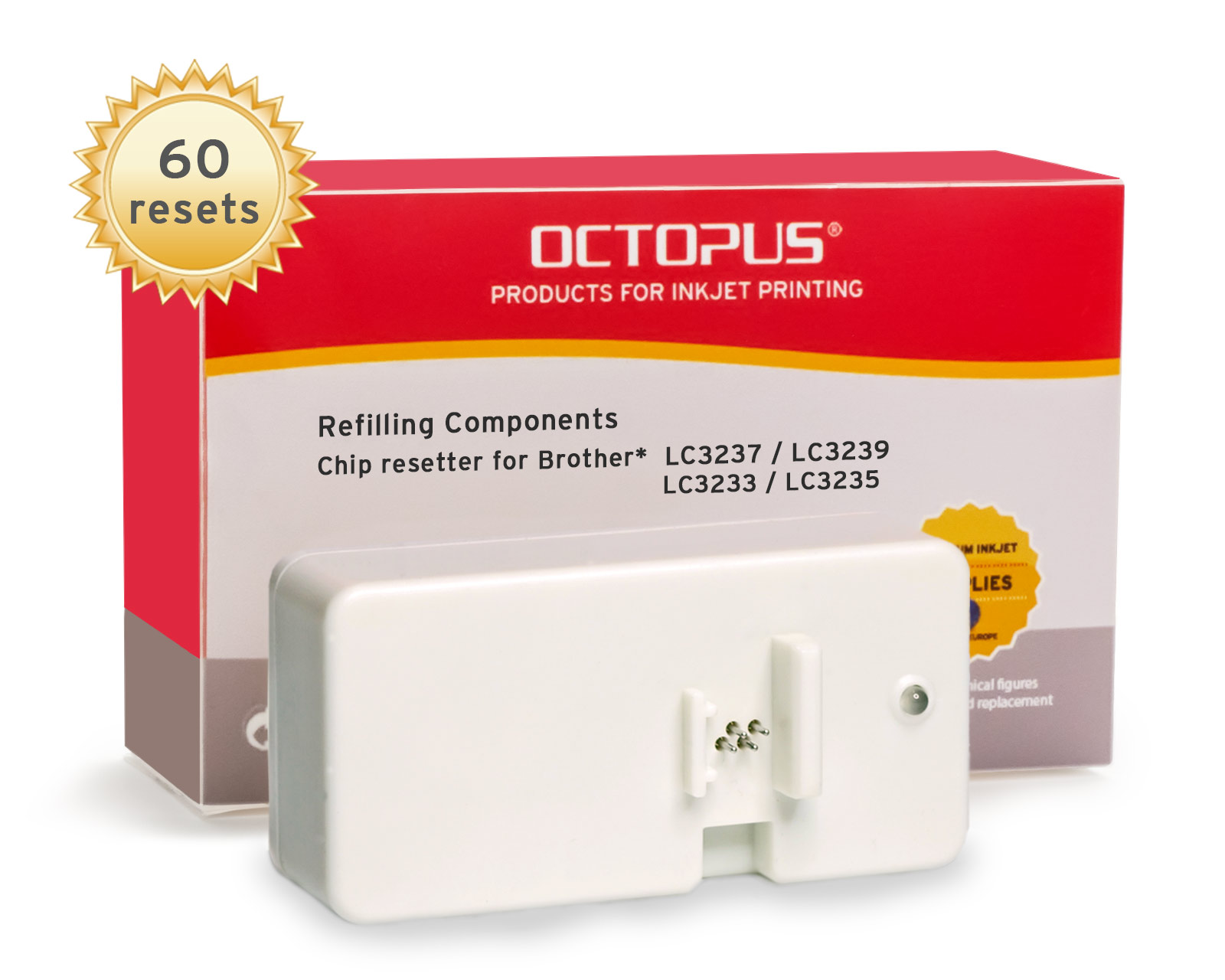 Chipresetter for Brother LC-3237, LC-3239, LC-3233, LC-3235 inkjet cartridges, for 60 Resets
Chip Resetter for resetting Brother LC-3237, LC-3239, LC-3233, LC-3235 und Brother DCP-J 1100, HL-J 6000, HL-J 6100, MFC-J 1300, J 5945, J 6945, J 6947 cartridges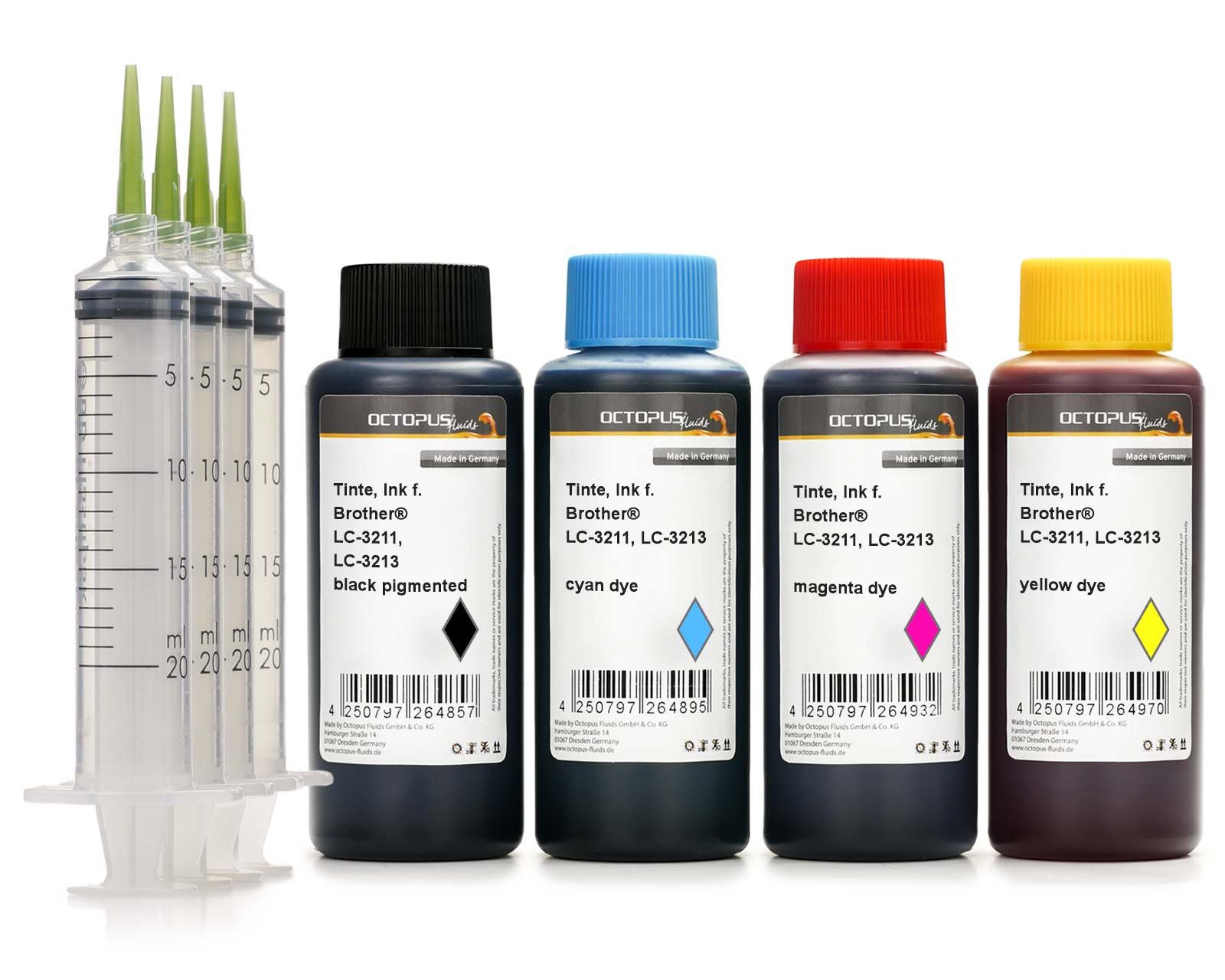 Refill Ink set for Brother LC-3211, LC-3213 cartridges, CMYK
Set for Brother LC-3211, LC-3213, Brother DCP-J 572, DCP-J 770, DCP-J 772, DCP-J 774, MFC-J 490, MFC-J 491, MFC-J 497, MFC-J 890, MFC-J 895 a.o.
Refill ink kit for Canon PGI-580 PGI-280, CLI-581, CLI-281 inkjet cartridges
Original Printer Cartridge Lexmark 34 xl black.
Refill ink kit for Epson 33, Expression Premium XP-530, XP-630, XP-830 CMYK
Refill inks specifically for Epson 33, Epson Expression Premium XP-530, XP-540, XP-630, XP-635, XP-640, XP-645, XP-830, XP-900, XP-7100 printers. Set comprising 5 ink colours and refill syringes.