HP 364 Chips eingetroffen! Newsletter vom 03.07.2012
Das lange Warten hat sich gelohnt. Die Chips für HP 364 Patronen sind da. Jetzt recyceln Sie HP 364 Patronen so, dass sie einer neuen Original-Patrone in nichts mehr nachstehen. Der neue Chip ersetzt den Alten und übernimmt die Füllstandsmeldung.

Die Chips sind für die HP 364 und HP 364 XL Varianten mit attraktiven Staffelpreisen ab sofort verfügbar.
Bis jetzt musste es auch ohne Chip gehen, doch die Vorteile des Chips liegen auf der Hand:
1. Ihre Kunden setzen die wiederbefüllte Patrone mit neuem Chip einfach in den Drucker ein und weiter gehts! Kein umständliches Ignorieren der Füllstands-Warnmeldungen mehr.2. Mit den neuen Chips meldet der Drucker die korrekten Tintenstände und warnt zur richtigen Zeit vor dem Leerdrucken der Patrone. Auf diese Weise ist nicht mehr nur allein das Druckbild Indikator für die Tintenmenge in der Patrone, der thermische Druckkopf des HP Druckers wird wirksam vor Überhitzung durch Drucken ohne Tinte geschützt.
Die Chips sind entsprechend den originalen HP Seitenreichweiten ausgelegt:
HP 364 black für 250 Seiten
HP 364 photo black für 130 Seiten
HP 364 cyan, magenta, yellow für jeweils 300 Seiten
HP 364 black XL für 550 Seiten
HP 364 photo black XL für 290 Seiten
HP 364 cyan, magenta, yellow XL für jeweils 750 Seiten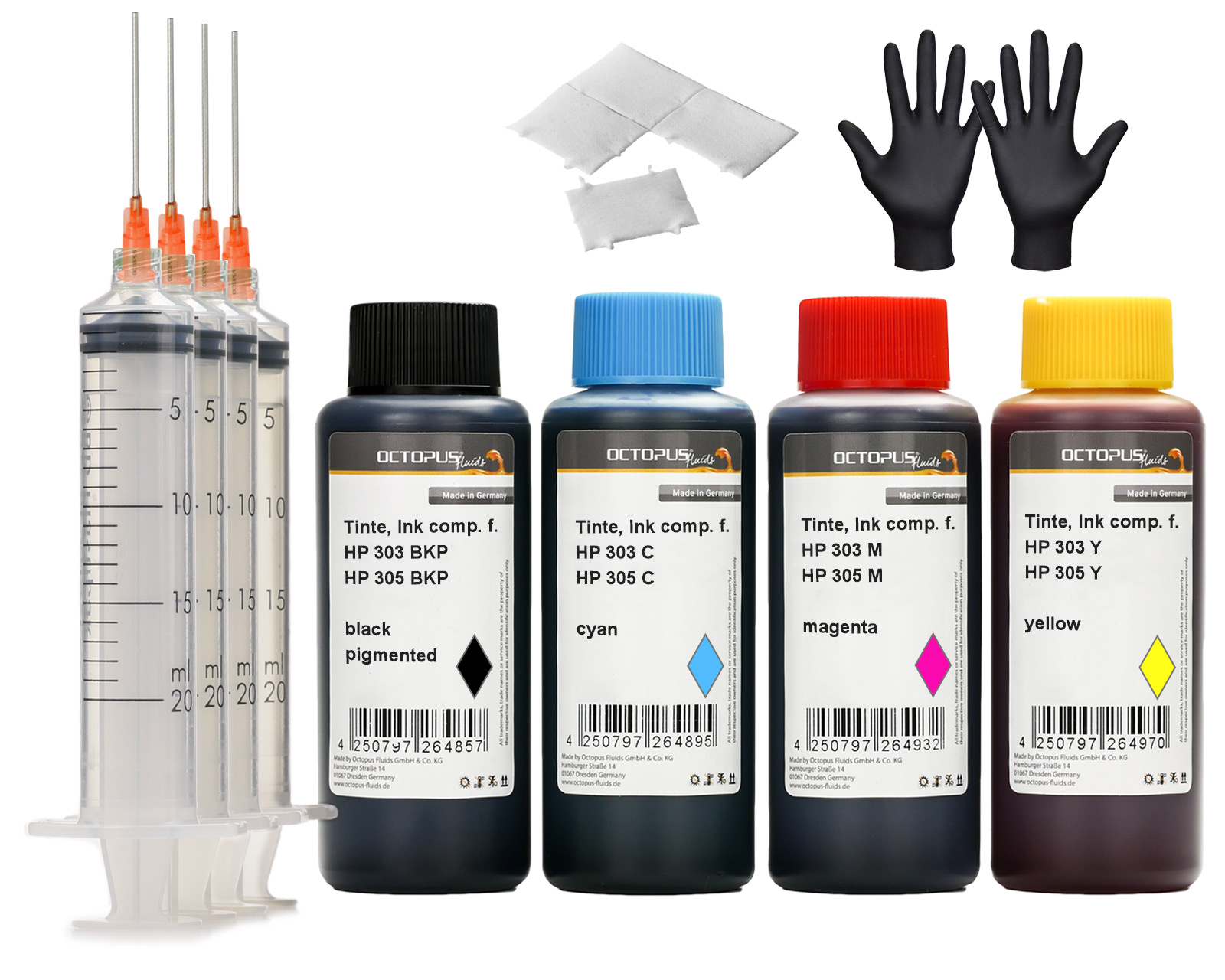 Printer Ink Set for HP 303 and HP 305 Ink cartridges
Printer ink for HP ENVY, Photo 7130, 7134, 6232, 7830, 6230, 6234, 6220, Tango, DeskJet 2700 Series, DeskJet Plus 4100 Series, Envy 6000 Series, Envy Pro 6400 Series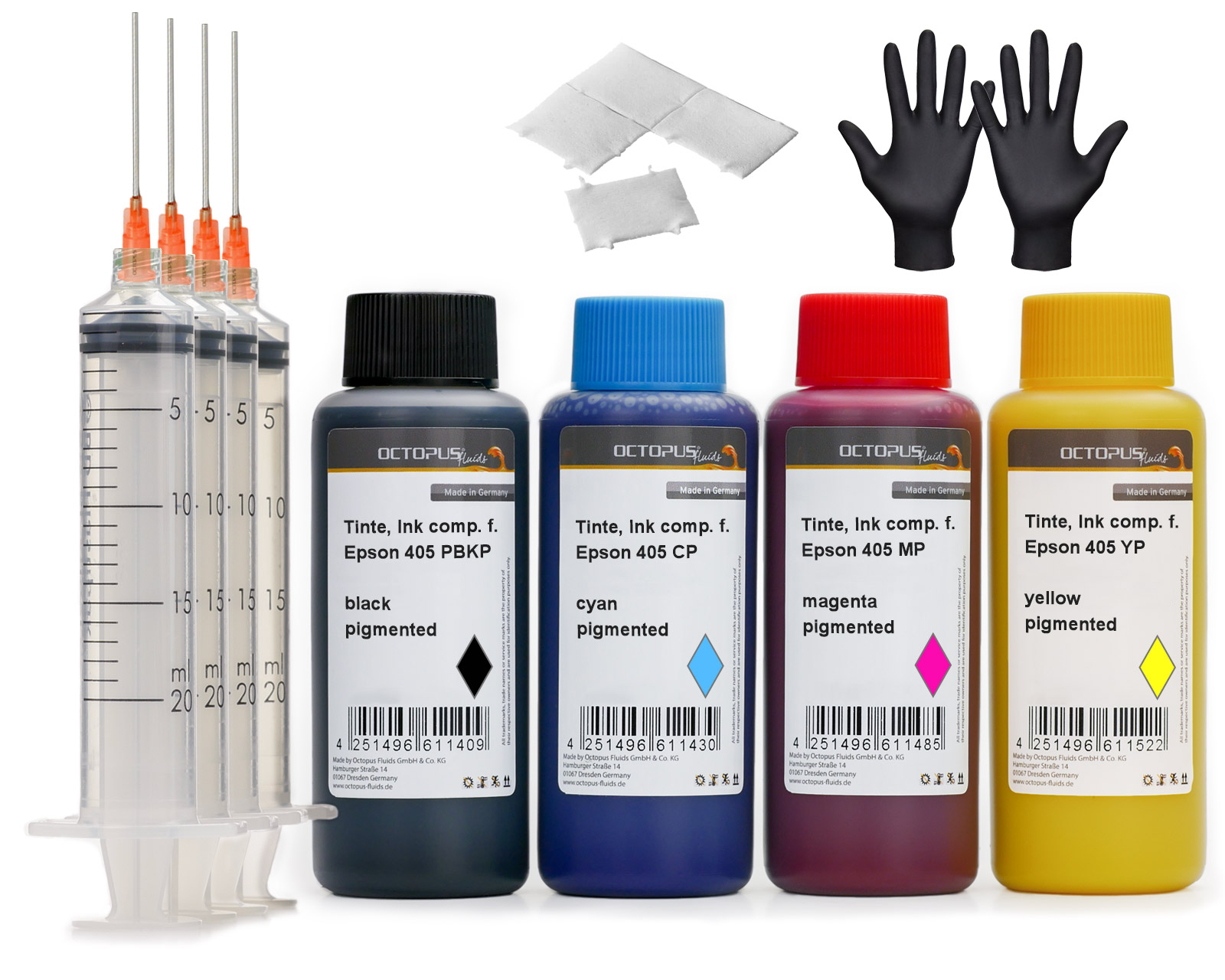 Printer ink set for Epson 405 ink cartridges, WF-3820, WF-4820, WF-7830
Printer ink for Epson WorkForce EC-C 7000, Pro WF-3820, WF-3825, WF-3830, WF-4820, WF-4825, WF-4830, WF-7830, WF-7835, WF-7840, WF-7310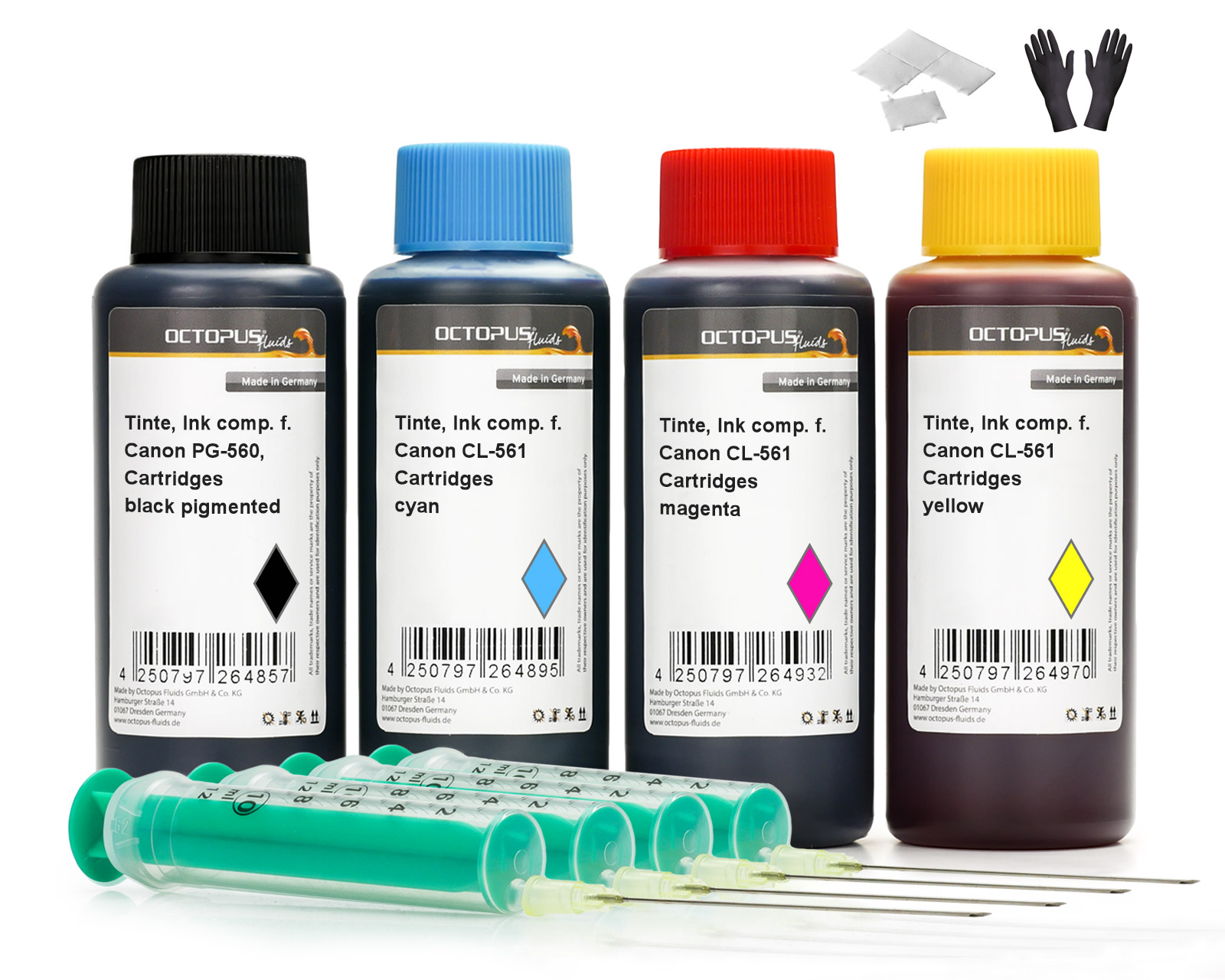 Octopus printer ink set compatible for Canon PG-560, CL-561 ink cartridges, Canon Pixma TS 5300, 7400
Druckertinte für Canon Pixma TS 5300, TS 5350, TS 5350, TS 5351, TS 5352, TS 5353, TS 7400, TS 7450, TS 7450, TS 7451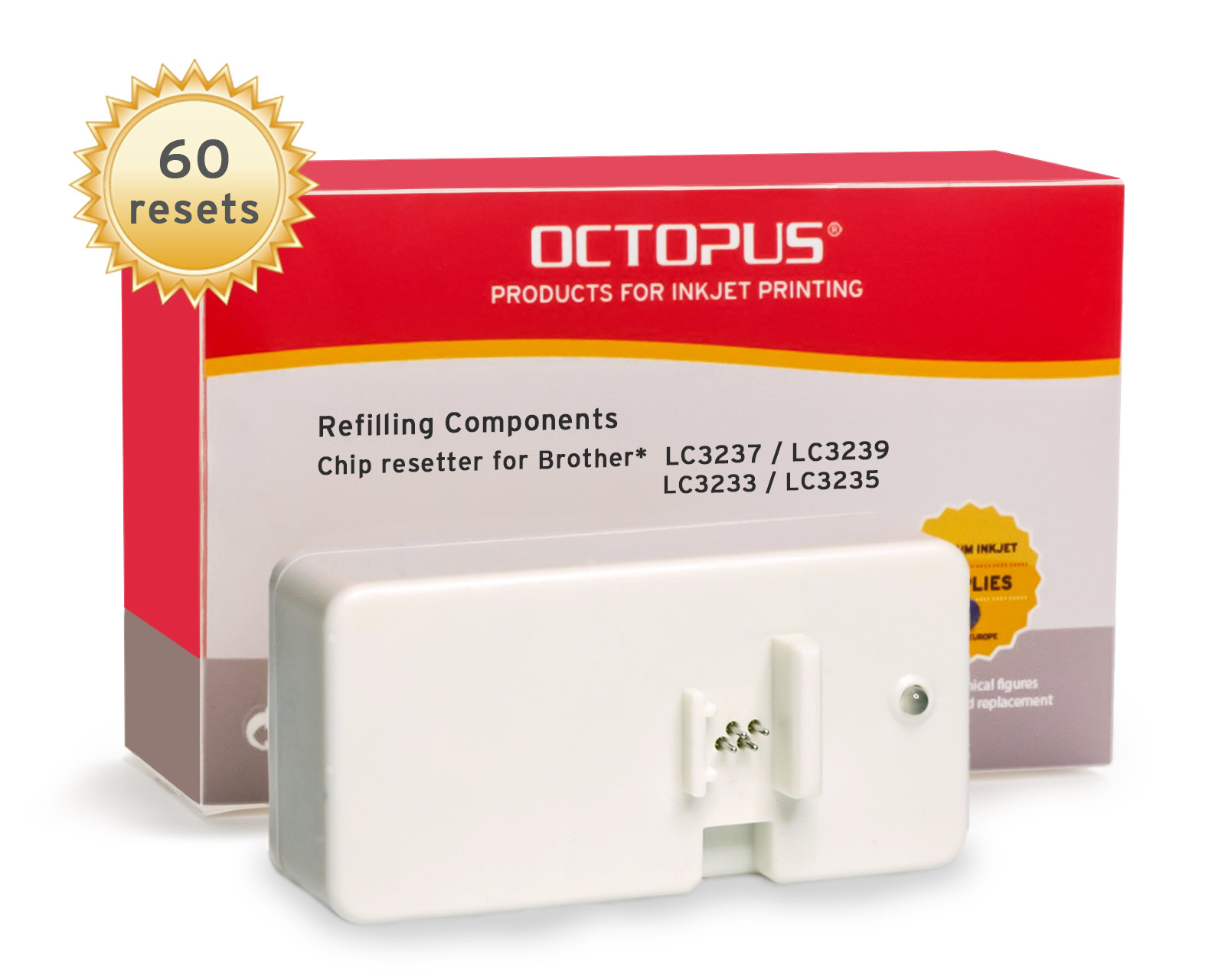 Chipresetter for Brother LC-3237, LC-3239, LC-3233, LC-3235 inkjet cartridges, for 60 Resets
Chip Resetter for resetting Brother LC-3237, LC-3239, LC-3233, LC-3235 und Brother DCP-J 1100, HL-J 6000, HL-J 6100, MFC-J 1300, J 5945, J 6945, J 6947 cartridges
5 x 30 ml Octopus Fluids Alcohol Ink Complete Kit GOLDEN EVE with Blending Solution, Alcohol Ink Paper and accessoreies for fluid art
Start now with Alcohol Ink painting with the complete set Octopus Fluids alcohol inks from Germany. 5 colours Alcohol Ink, Blending Solution and all accessories in a set.