Lexmark wegen Recycling-Verhinderung verklagt
Lexmark hat schon mehrfach Versuche verhindert, Lexmark Tintenpatronen recyclen zu lassen. Meist hat man direkt Klage eingereicht, weil geistiges Eigentum verletzt wird. Der IT-Zulieferer Static Control Components hat den Druckerhersteller nun aber verklagt und sieht sich massiv im Wettbewerb behindert, weil Lexmark das Nachfüllen von Tintenpatronen verhindert. Der hohe Preis für die Tintenpatronen ist laut Klage nur durch ein Monopol möglich, die Kosten für die Herstellung und die Marge werden mehrfach gedeckt. Lexmark nimmt inzwischen ebenfalls Cartridges und Patronen zurück, recyclet diese aber nur im kleinen Rahmen und verkauft meist neue Waren. So macht das Unternehmen die Hälfte des Umsatzes heute mit Zubehör, das bringt dem Unternehmen mehr Marge als ein Drucker, bei dem man meist gar Geld verliert.
Quelle: itnewsbyte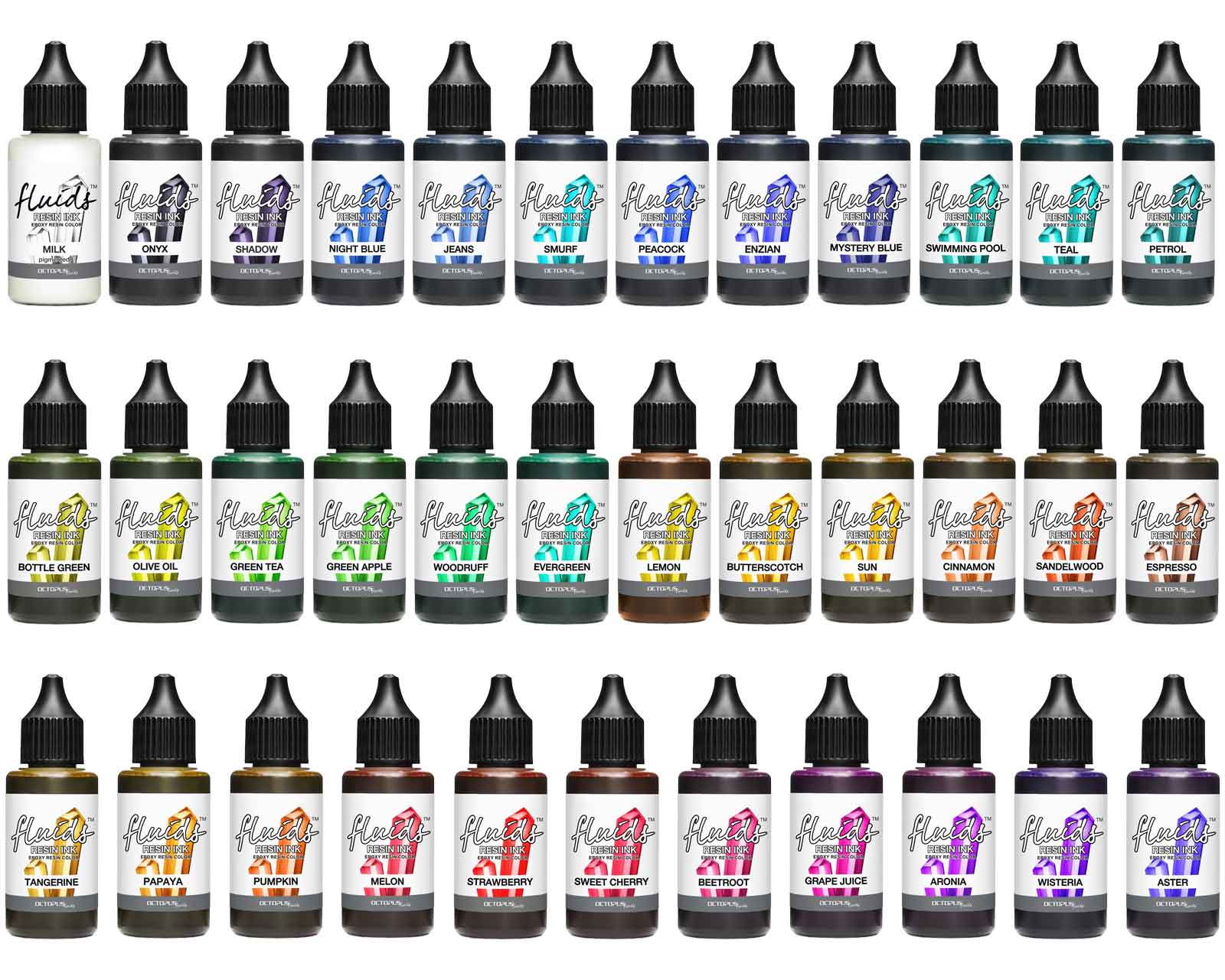 35x 30 ml Octopus Fluids Resin Ink Set, Alcohol Ink for Epoxy Resin and UV Resin
Colour-intensive alcohol ink for colouring epoxy resin and UV resin. Colour-faithful and without brown tint. 35 radiant epoxy resin colours in an economy set.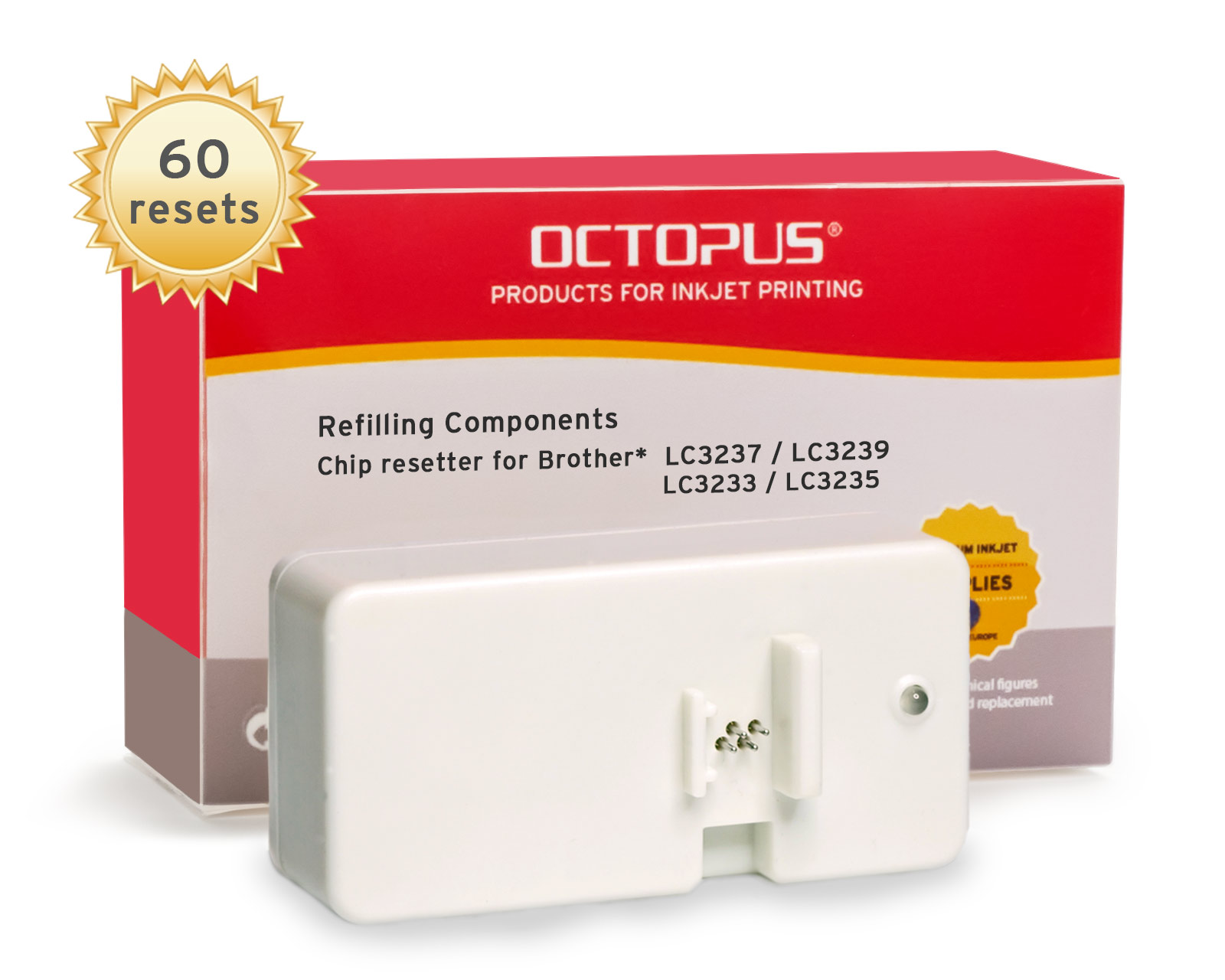 Chipresetter for Brother LC-3237, LC-3239, LC-3233, LC-3235 inkjet cartridges, for 60 Resets
Chip Resetter for resetting Brother LC-3237, LC-3239, LC-3233, LC-3235 und Brother DCP-J 1100, HL-J 6000, HL-J 6100, MFC-J 1300, J 5945, J 6945, J 6947 cartridges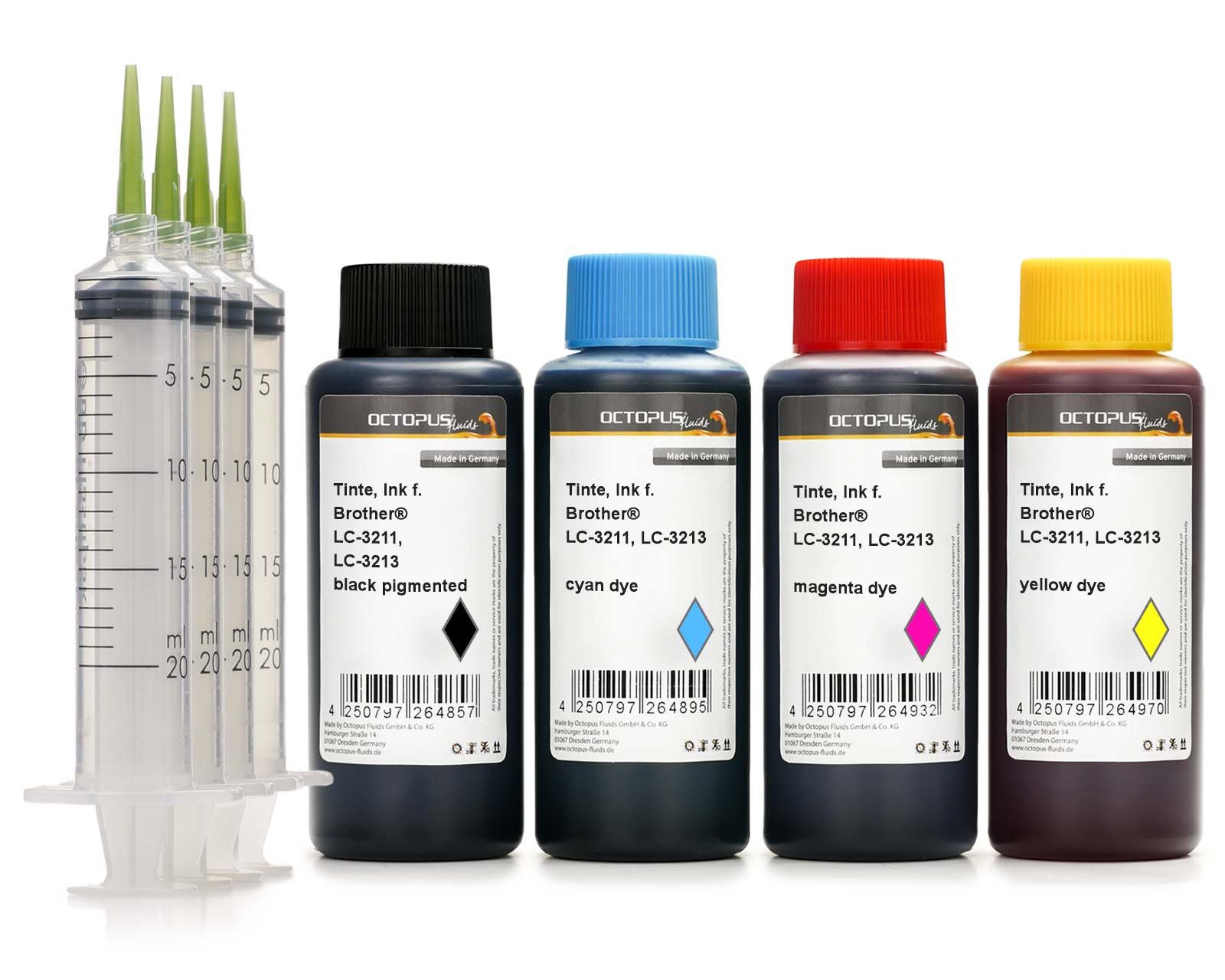 Refill Ink set for Brother LC-3211, LC-3213 cartridges, CMYK
Set for Brother LC-3211, LC-3213, Brother DCP-J 572, DCP-J 770, DCP-J 772, DCP-J 774, MFC-J 490, MFC-J 491, MFC-J 497, MFC-J 890, MFC-J 895 a.o.
Refill ink kit for Canon PGI-580 PGI-280, CLI-581, CLI-281 inkjet cartridges
Original Printer Cartridge Lexmark 34 xl black.
Refill ink kit for Epson 33, Expression Premium XP-530, XP-630, XP-830 CMYK
Refill inks specifically for Epson 33, Epson Expression Premium XP-530, XP-540, XP-630, XP-635, XP-640, XP-645, XP-830, XP-900, XP-7100 printers. Set comprising 5 ink colours and refill syringes.