Dass noch mein Herz aus schwarzer Tinte spricht
"...dass noch mein Herz aus schwarzer Tinte spricht"
Leonhardis Tinten sind die Besten
von Günter Kotte
URSENDUNG
Am 20. Juni 1893 sinkt das Postschiff "Nordland" im Porsangerfjord vor Norwegens Küste. Erst sechs Monate später kann man das Schiff bergen und es findet sich in der Fülle verwaschener Briefe ein lesbarer. Dieser war "eindeutig mit Alizarintinte aus den Dresdner Leonhardiwerken verfasst worden", schreibt die Zeitschrift "Echo" 1894 ... Nachrichten wie diese waren es, die Leonhardis Tinten international bekannt machten ... Die vor 175 Jahren in der sächsischen Landeshauptstadt gegründete Firma war in der DDR alleiniger Tintenhersteller. Nach der Wende erweiterte das Unternehmen, die Dresdner 'Barock Bürobedarf GmbH", seine Produktion ... Der Hörfunkautor Günter Kotte hat sich in der Dresdner Firma umgehört und untersucht auch die Geschichte der Tinte und stieß dabei versehentlich auf Shakespeare.
Produktion: MDR 2008
35x 30 ml Octopus Fluids Resin Ink Set, Alcohol Ink for Epoxy Resin and UV Resin
Colour-intensive alcohol ink for colouring epoxy resin and UV resin. Colour-faithful and without brown tint. 35 radiant epoxy resin colours in an economy set.
Chipresetter for Brother LC-3237, LC-3239, LC-3233, LC-3235 inkjet cartridges, for 60 Resets
Chip Resetter for resetting Brother LC-3237, LC-3239, LC-3233, LC-3235 und Brother DCP-J 1100, HL-J 6000, HL-J 6100, MFC-J 1300, J 5945, J 6945, J 6947 cartridges
Refill Ink set for Brother LC-3211, LC-3213 cartridges, CMYK
Set for Brother LC-3211, LC-3213, Brother DCP-J 572, DCP-J 770, DCP-J 772, DCP-J 774, MFC-J 490, MFC-J 491, MFC-J 497, MFC-J 890, MFC-J 895 a.o.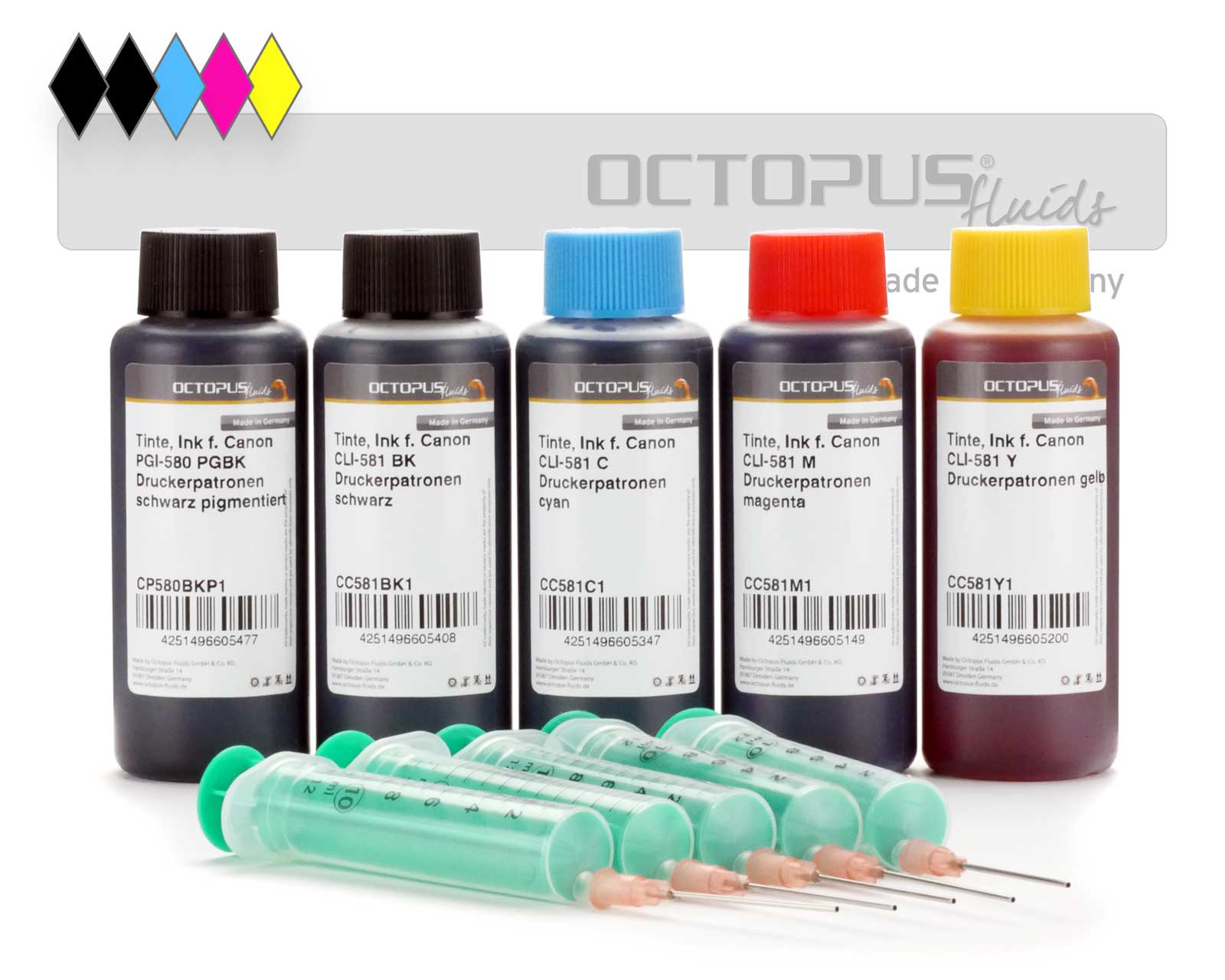 Refill ink kit for Canon PGI-580 PGI-280, CLI-581, CLI-281 inkjet cartridges
Original Printer Cartridge Lexmark 34 xl black.
Refill ink kit for Epson 33, Expression Premium XP-530, XP-630, XP-830 CMYK
Refill inks specifically for Epson 33, Epson Expression Premium XP-530, XP-540, XP-630, XP-635, XP-640, XP-645, XP-830, XP-900, XP-7100 printers. Set comprising 5 ink colours and refill syringes.