Neue Patronen dürfen nicht als Refill verkauft werden
Das Landgericht Köln hat entschieden (AZ 81 O 167/07), dass neue Patronen nicht als "wiederbefüllt" verkauft werden dürfen. Der beklagten Partei, die neue Patronen entsprechend beworben hatte, droht nun ein Ordnungsgeld in Höhe von 250.000 Euro. Die Parteien sind Wettbewerber beim Vertrieb von Druckpatronen für Tintenstrahldrucker. Das Gericht sieht die Klage als begründet an: Zum Einen ist die falsche Angabe, die Patronen seien wiederbefüllt, irreführend und zum Anderen diese Irreführung wettbewerblich relevant: Es geht nicht abstrakt um die Frage, ob es "besser" ist, ein neu hergestelltes Produkt zu erwerben, sondern darum, ob das Produkt in seinen zugesicherten Eigenschaften dem entspricht, was der Verbraucher als wesentlich erwartet.
Die bewusste Entscheidung für ein wiederverwendetes Produkt bedeutet, dass der Verbraucher auf diesen umweltschonenden Aspekt einen besonderen Wert legt. Er wird grob und damit wettbewerblich relevant getäuscht, wenn es sich in Wahrheit um ein Erzeugnis mit neuen Rohstoffen handelt.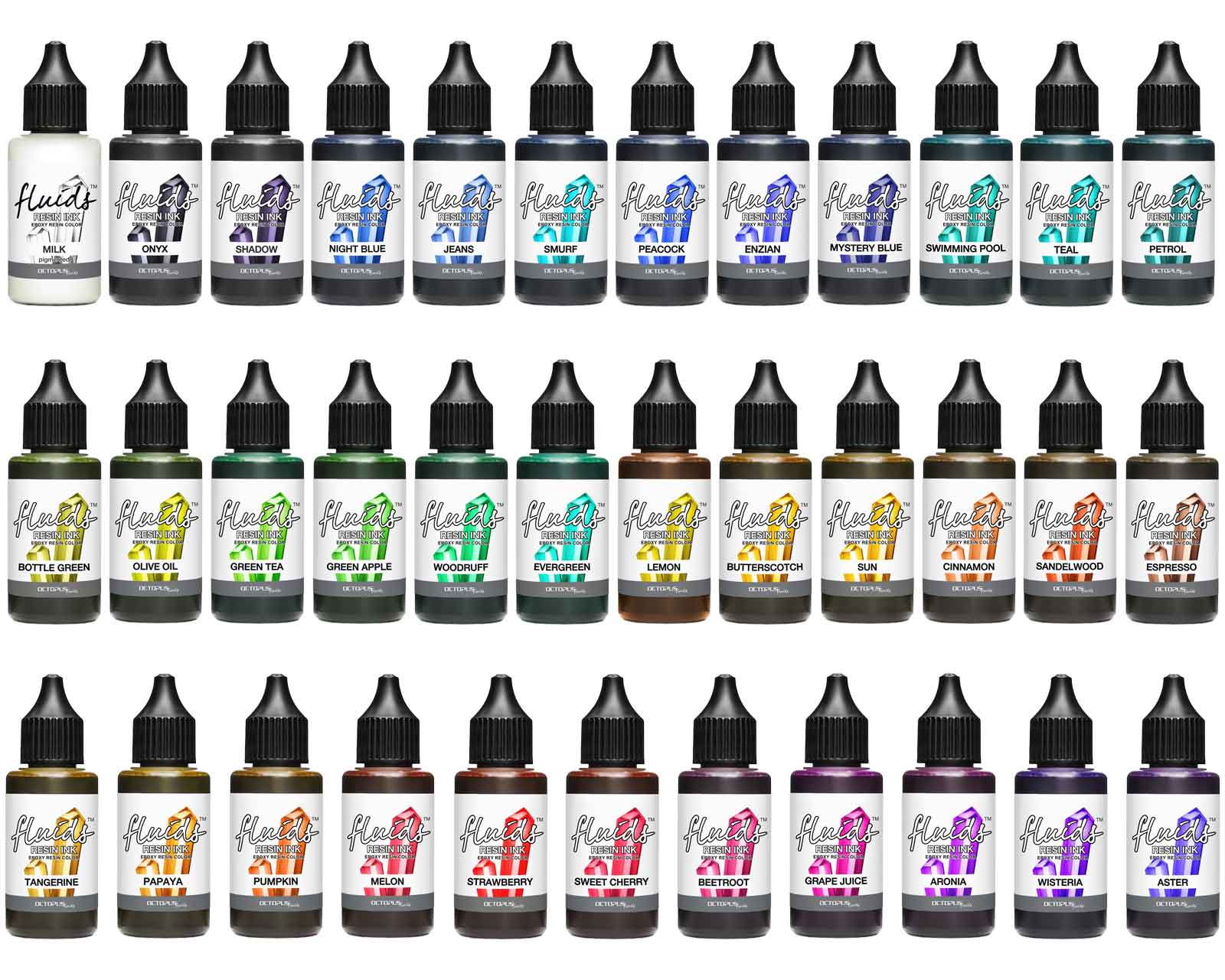 35x 30 ml Octopus Fluids Resin Ink Set, Alcohol Ink for Epoxy Resin and UV Resin
Colour-intensive alcohol ink for colouring epoxy resin and UV resin. Colour-faithful and without brown tint. 35 radiant epoxy resin colours in an economy set.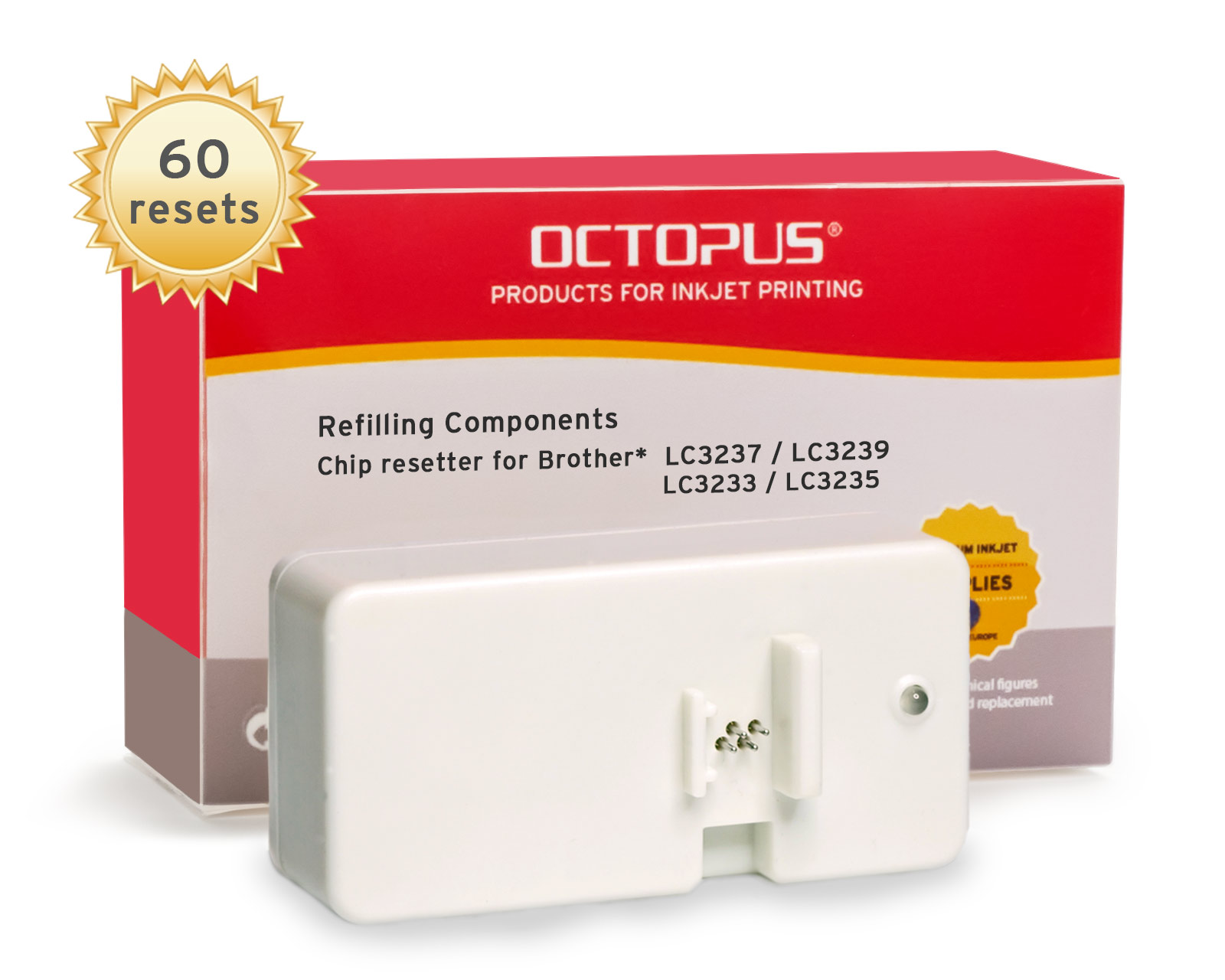 Chipresetter for Brother LC-3237, LC-3239, LC-3233, LC-3235 inkjet cartridges, for 60 Resets
Chip Resetter for resetting Brother LC-3237, LC-3239, LC-3233, LC-3235 und Brother DCP-J 1100, HL-J 6000, HL-J 6100, MFC-J 1300, J 5945, J 6945, J 6947 cartridges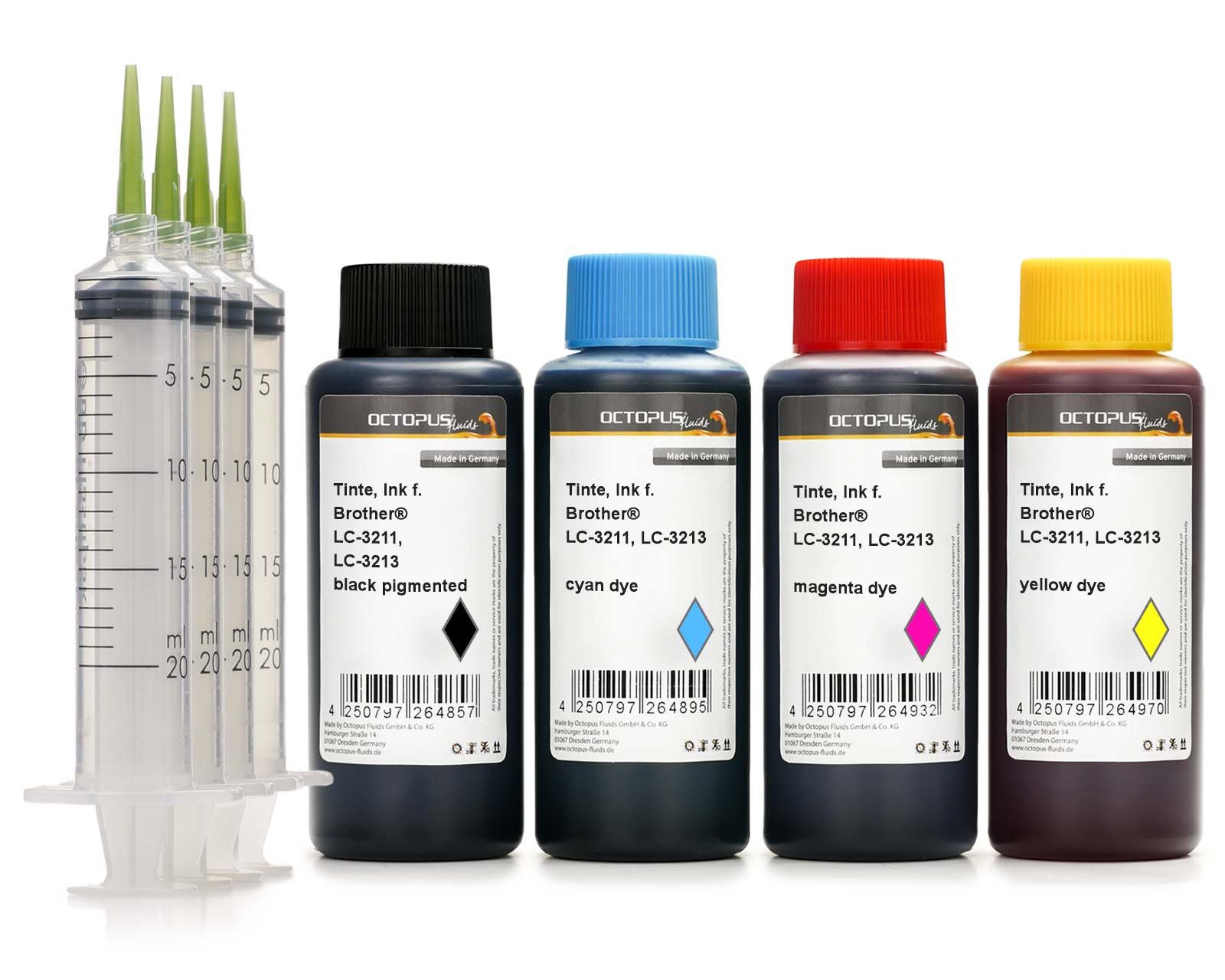 Refill Ink set for Brother LC-3211, LC-3213 cartridges, CMYK
Set for Brother LC-3211, LC-3213, Brother DCP-J 572, DCP-J 770, DCP-J 772, DCP-J 774, MFC-J 490, MFC-J 491, MFC-J 497, MFC-J 890, MFC-J 895 a.o.
Refill ink kit for Canon PGI-580 PGI-280, CLI-581, CLI-281 inkjet cartridges
Original Printer Cartridge Lexmark 34 xl black.
Refill ink kit for Epson 33, Expression Premium XP-530, XP-630, XP-830 CMYK
Refill inks specifically for Epson 33, Epson Expression Premium XP-530, XP-540, XP-630, XP-635, XP-640, XP-645, XP-830, XP-900, XP-7100 printers. Set comprising 5 ink colours and refill syringes.