Der Nepp mit den Tintenpatronen. Eine Sendung des NDR.
Für uns und viele unserer gewerblichen Refiller ist der Inhalt dieser NDR-Sendung sicherlich nicht neu. Interessant ist es jedoch allemal. Schauen Sie sich diesen Beitrag gerne zwei oder drei mal an. Jedem, der eine Tintentankstelle oder einen Refillshop betreibt, gibt dieser Beitrag Argumente, die im Kundengespräch sehr hilfreich sein können. Denn, wo Tintenpatronen befüllt werden, gibt es auch immer Zweifler. Überzeugen Sie Ihre Kunden mit den richtigen Argumenten.
NDR-Videos | 08.06.2009 20:15 Uhr Nepp mit Tintenpatronen
(link expired/verfallen)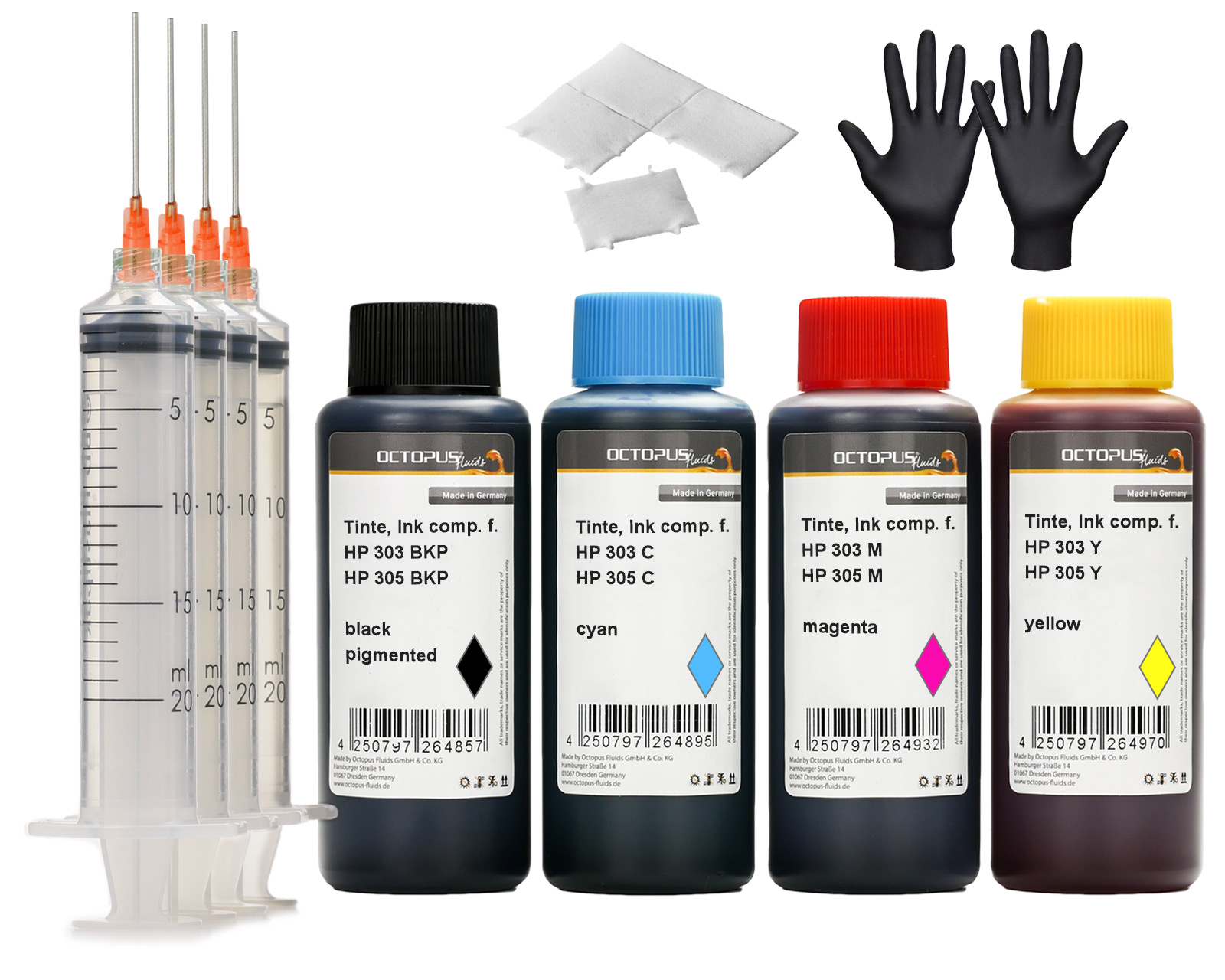 Printer Ink Set for HP 303 and HP 305 Ink cartridges
Printer ink for HP ENVY, Photo 7130, 7134, 6232, 7830, 6230, 6234, 6220, Tango, DeskJet 2700 Series, DeskJet Plus 4100 Series, Envy 6000 Series, Envy Pro 6400 Series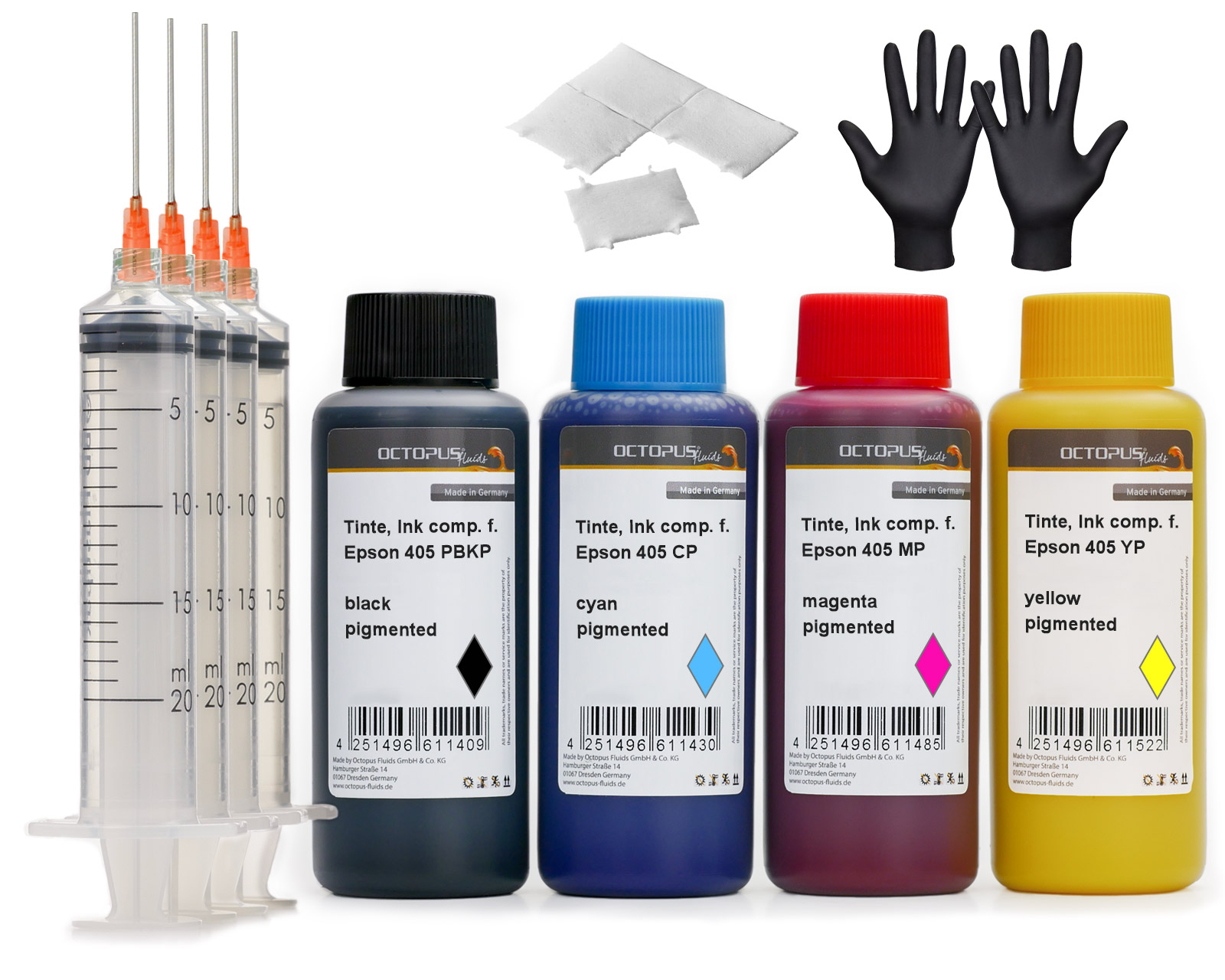 Printer ink set for Epson 405 ink cartridges, WF-3820, WF-4820, WF-7830
Printer ink for Epson WorkForce EC-C 7000, Pro WF-3820, WF-3825, WF-3830, WF-4820, WF-4825, WF-4830, WF-7830, WF-7835, WF-7840, WF-7310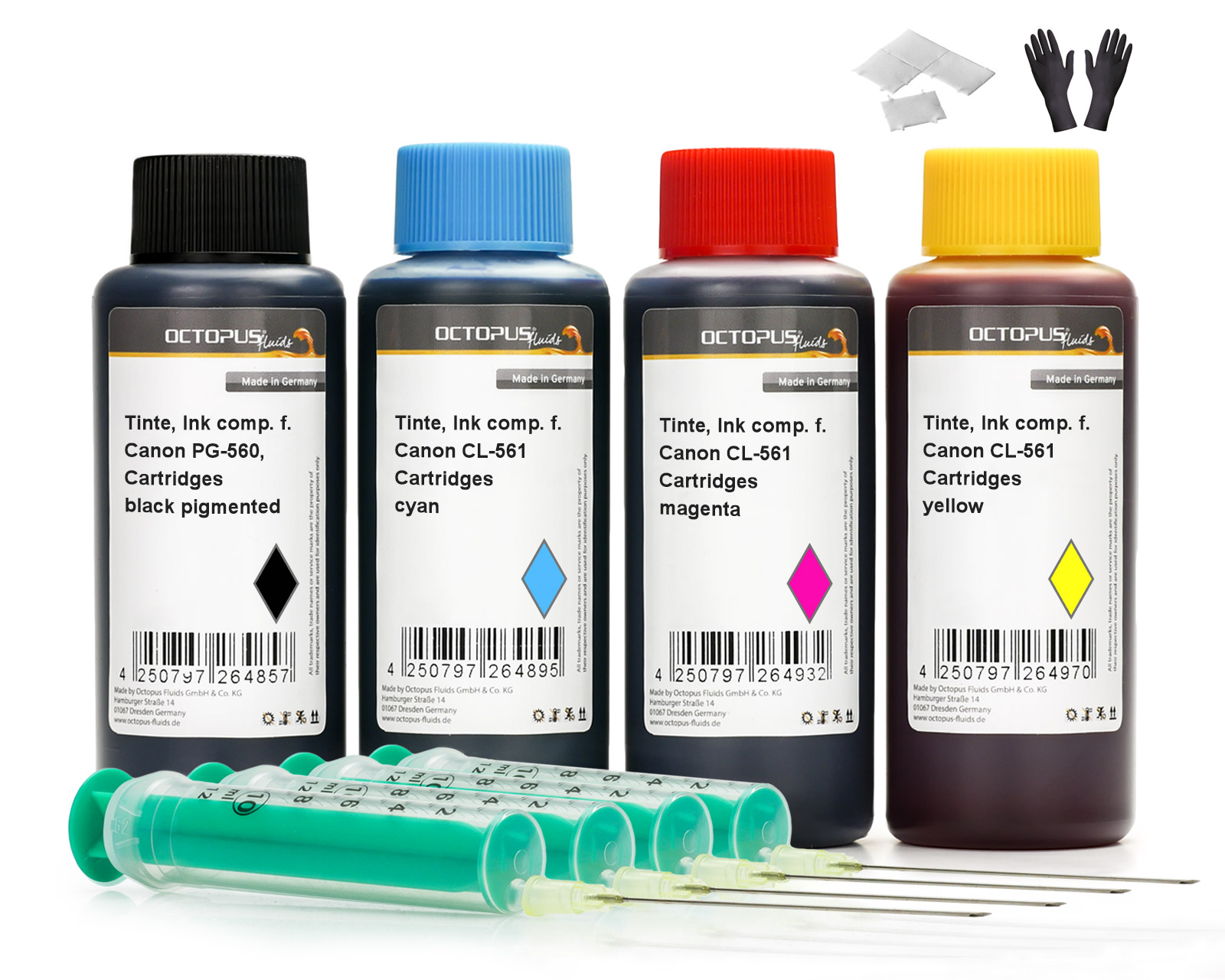 Octopus printer ink set compatible for Canon PG-560, CL-561 ink cartridges, Canon Pixma TS 5300, 7400
Druckertinte für Canon Pixma TS 5300, TS 5350, TS 5350, TS 5351, TS 5352, TS 5353, TS 7400, TS 7450, TS 7450, TS 7451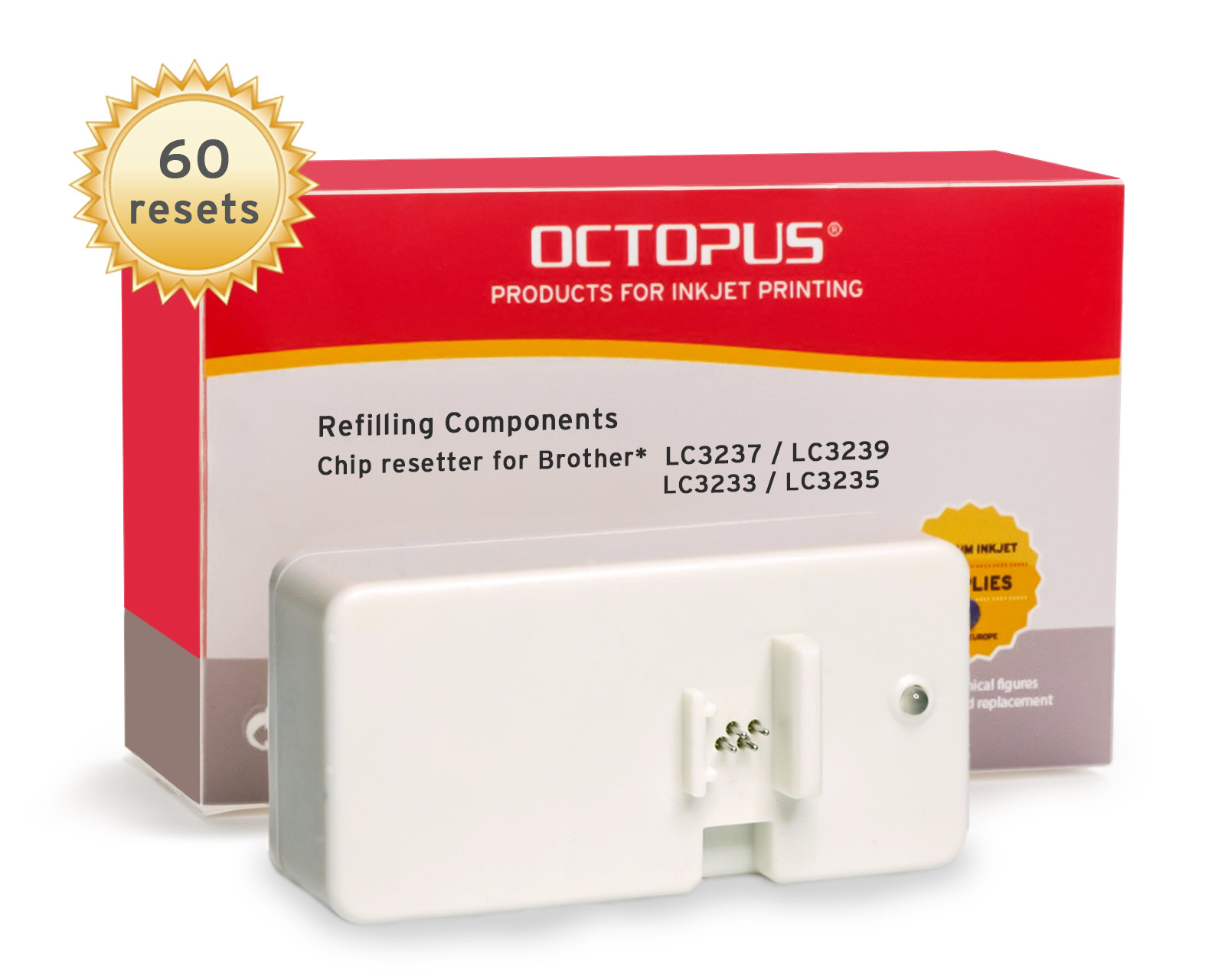 Chipresetter for Brother LC-3237, LC-3239, LC-3233, LC-3235 inkjet cartridges, for 60 Resets
Chip Resetter for resetting Brother LC-3237, LC-3239, LC-3233, LC-3235 und Brother DCP-J 1100, HL-J 6000, HL-J 6100, MFC-J 1300, J 5945, J 6945, J 6947 cartridges
5 x 30 ml Octopus Fluids Alcohol Ink Complete Kit GOLDEN EVE with Blending Solution, Alcohol Ink Paper and accessoreies for fluid art
Start now with Alcohol Ink painting with the complete set Octopus Fluids alcohol inks from Germany. 5 colours Alcohol Ink, Blending Solution and all accessories in a set.