Der Nepp mit den Tintenpatronen. Eine Sendung des NDR.
Für uns und viele unserer gewerblichen Refiller ist der Inhalt dieser NDR-Sendung sicherlich nicht neu. Interessant ist es jedoch allemal. Schauen Sie sich diesen Beitrag gerne zwei oder drei mal an. Jedem, der eine Tintentankstelle oder einen Refillshop betreibt, gibt dieser Beitrag Argumente, die im Kundengespräch sehr hilfreich sein können. Denn, wo Tintenpatronen befüllt werden, gibt es auch immer Zweifler. Überzeugen Sie Ihre Kunden mit den richtigen Argumenten.
NDR-Videos | 08.06.2009 20:15 Uhr Nepp mit Tintenpatronen
(link expired/verfallen)

35x 30 ml Octopus Fluids Resin Ink Set, Alcohol Ink for Epoxy Resin and UV Resin
Colour-intensive alcohol ink for colouring epoxy resin and UV resin. Colour-faithful and without brown tint. 35 radiant epoxy resin colours in an economy set.
Chipresetter for Brother LC-3237, LC-3239, LC-3233, LC-3235 inkjet cartridges, for 60 Resets
Chip Resetter for resetting Brother LC-3237, LC-3239, LC-3233, LC-3235 und Brother DCP-J 1100, HL-J 6000, HL-J 6100, MFC-J 1300, J 5945, J 6945, J 6947 cartridges
Refill Ink set for Brother LC-3211, LC-3213 cartridges, CMYK
Set for Brother LC-3211, LC-3213, Brother DCP-J 572, DCP-J 770, DCP-J 772, DCP-J 774, MFC-J 490, MFC-J 491, MFC-J 497, MFC-J 890, MFC-J 895 a.o.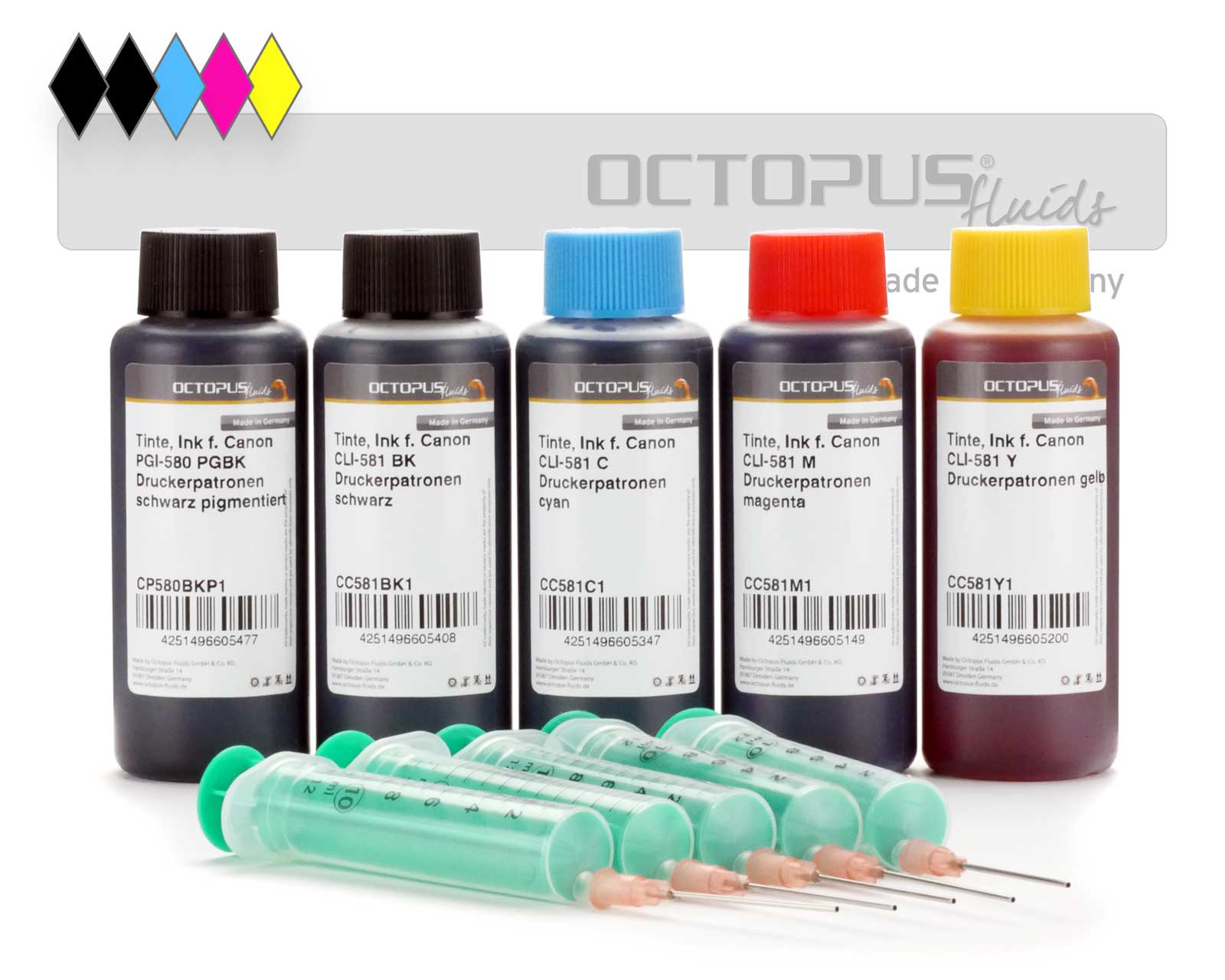 Refill ink kit for Canon PGI-580 PGI-280, CLI-581, CLI-281 inkjet cartridges
Original Printer Cartridge Lexmark 34 xl black.
Refill ink kit for Epson 33, Expression Premium XP-530, XP-630, XP-830 CMYK
Refill inks specifically for Epson 33, Epson Expression Premium XP-530, XP-540, XP-630, XP-635, XP-640, XP-645, XP-830, XP-900, XP-7100 printers. Set comprising 5 ink colours and refill syringes.