Samsung und Brother kündigen Preiserhöhung an. Tintenpatronen werden 5-10% teurer.
Einige OEM-Hersteller haben es in den vergangenen Monaten vorgemacht. Jetzt kündigen auch Samsung und Brother an, ihre Preise für Verbrauchsmaterial kräftig anzuheben.
Samsung geht von einer Preiserhöhung von 5% bis 7% aus. Brother spricht sogar von Erhöhungen von bis zu 8%.
Was für den Verbraucher schlecht ist, kommt Ihrem Geschäft zu Gute. Das Refillen wird preislich gesehen noch attraktiver. Tun sie weiterhin alles, um Ihre Kunden auch von der Qualtität bzw. Funktionalität der Wiederbefüllung zu überzeugen.
Geben Sie beispielsweise keine wiederbefüllte Druckkopfpatrone über die Theke, ohne ihren Druckkopf anzusaugen. Schon diese kleine Maßnahme reduziert die Reklamationsquote um vieles. Hilfe bietet Ihnen hierbei unsere Vakuum-Pumpe zum Ab-/Ansaugen der Druckköpfe.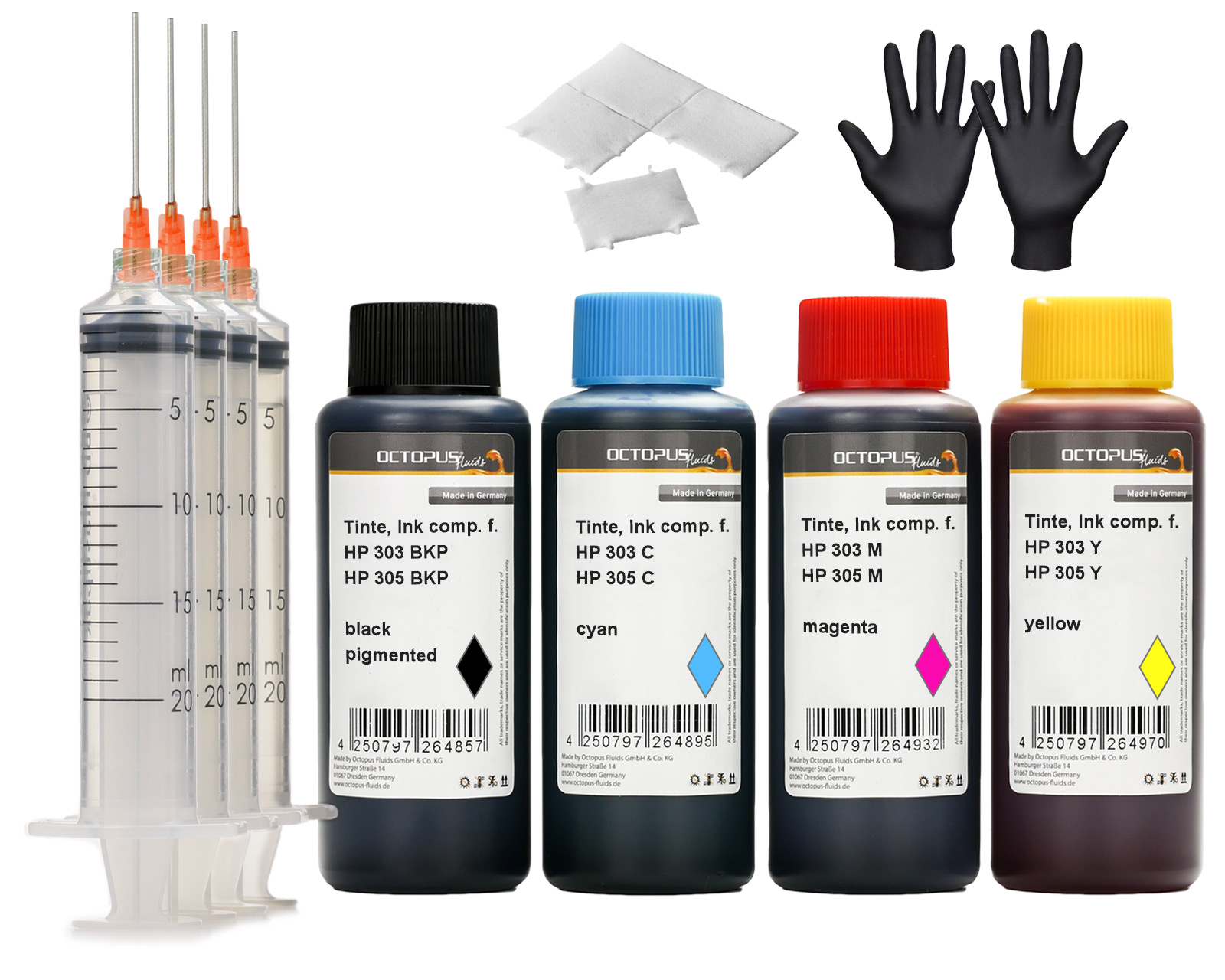 Printer Ink Set for HP 303 and HP 305 Ink cartridges
Printer ink for HP ENVY, Photo 7130, 7134, 6232, 7830, 6230, 6234, 6220, Tango, DeskJet 2700 Series, DeskJet Plus 4100 Series, Envy 6000 Series, Envy Pro 6400 Series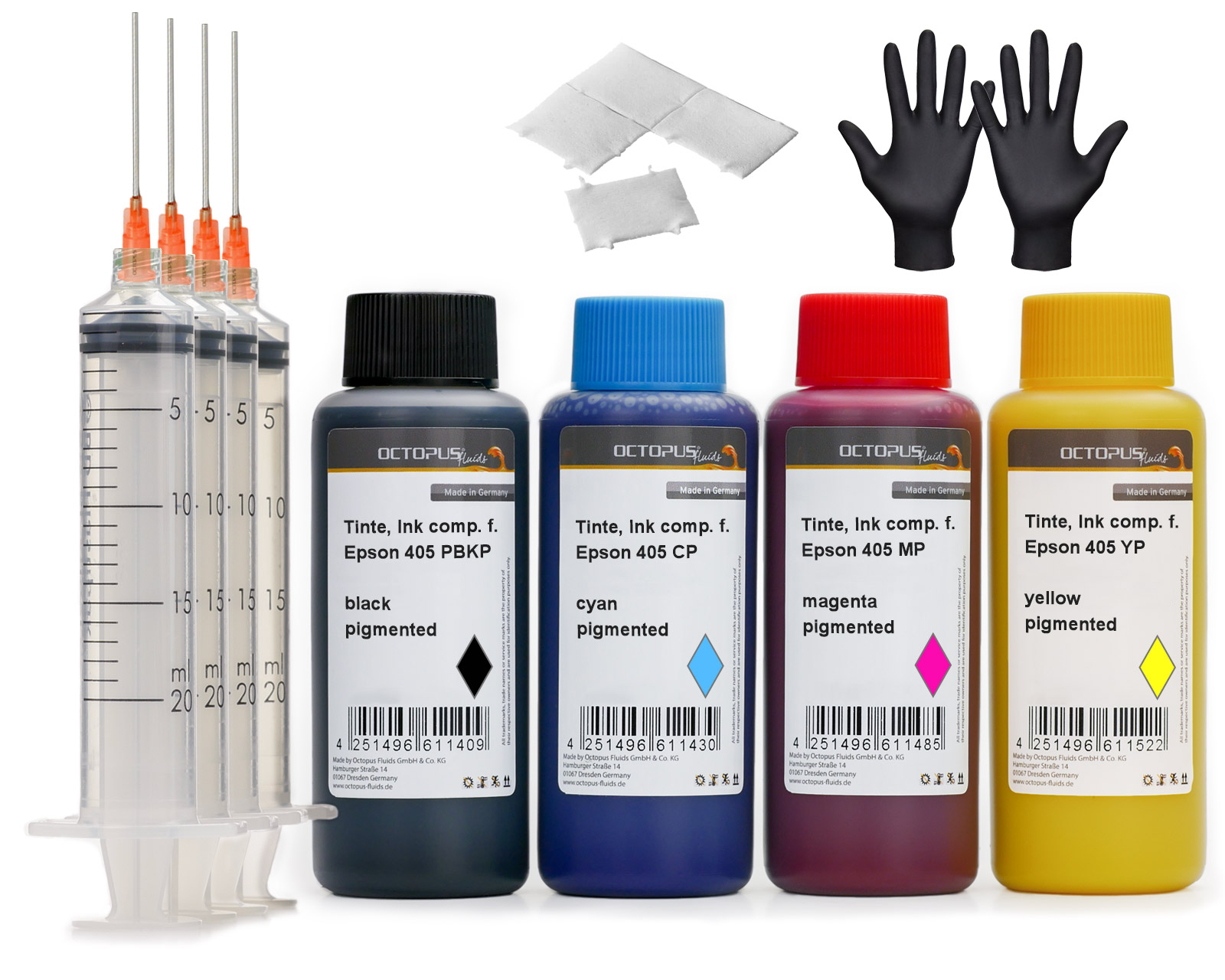 Printer ink set for Epson 405 ink cartridges, WF-3820, WF-4820, WF-7830
Printer ink for Epson WorkForce EC-C 7000, Pro WF-3820, WF-3825, WF-3830, WF-4820, WF-4825, WF-4830, WF-7830, WF-7835, WF-7840, WF-7310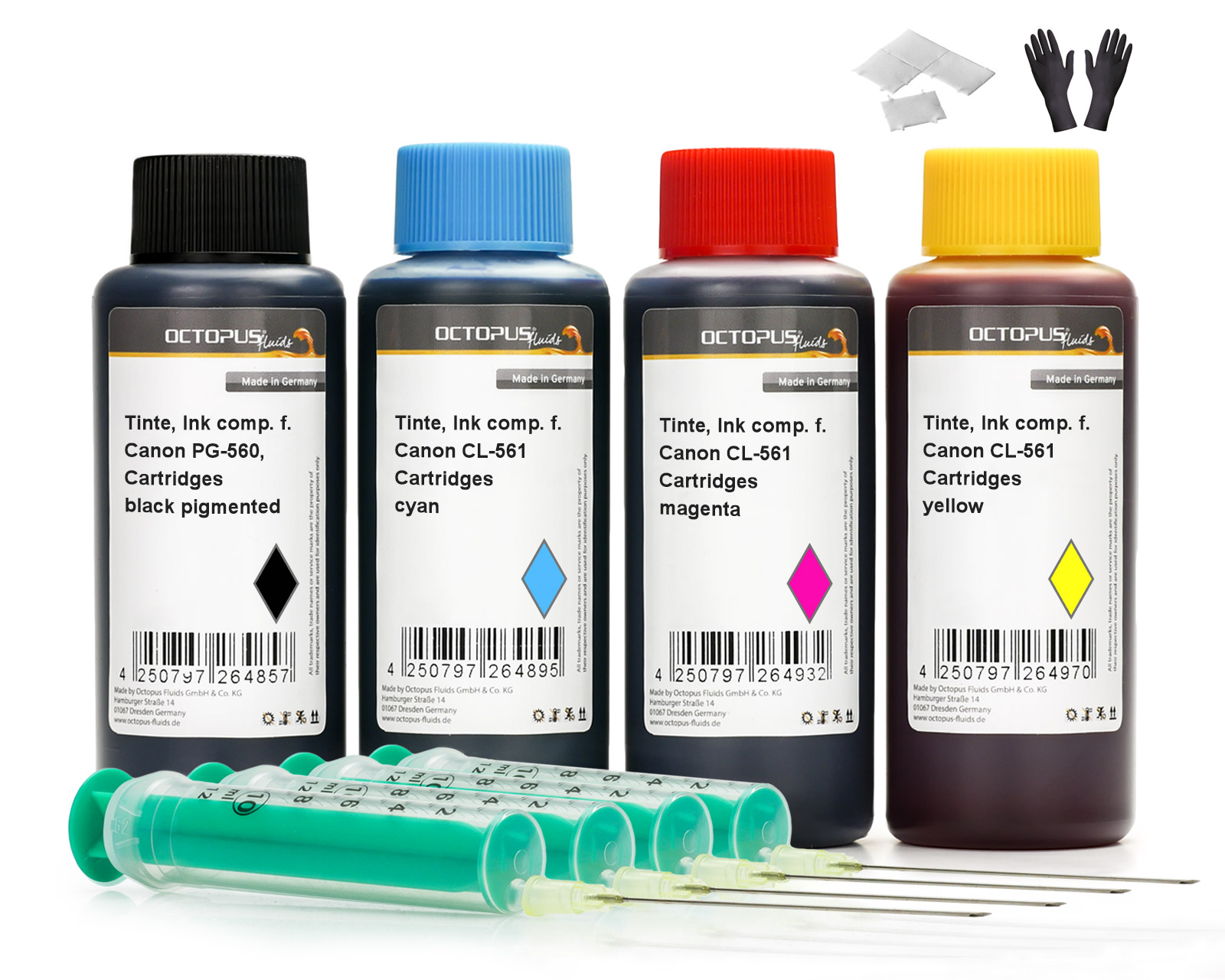 Octopus printer ink set compatible for Canon PG-560, CL-561 ink cartridges, Canon Pixma TS 5300, 7400
Druckertinte für Canon Pixma TS 5300, TS 5350, TS 5350, TS 5351, TS 5352, TS 5353, TS 7400, TS 7450, TS 7450, TS 7451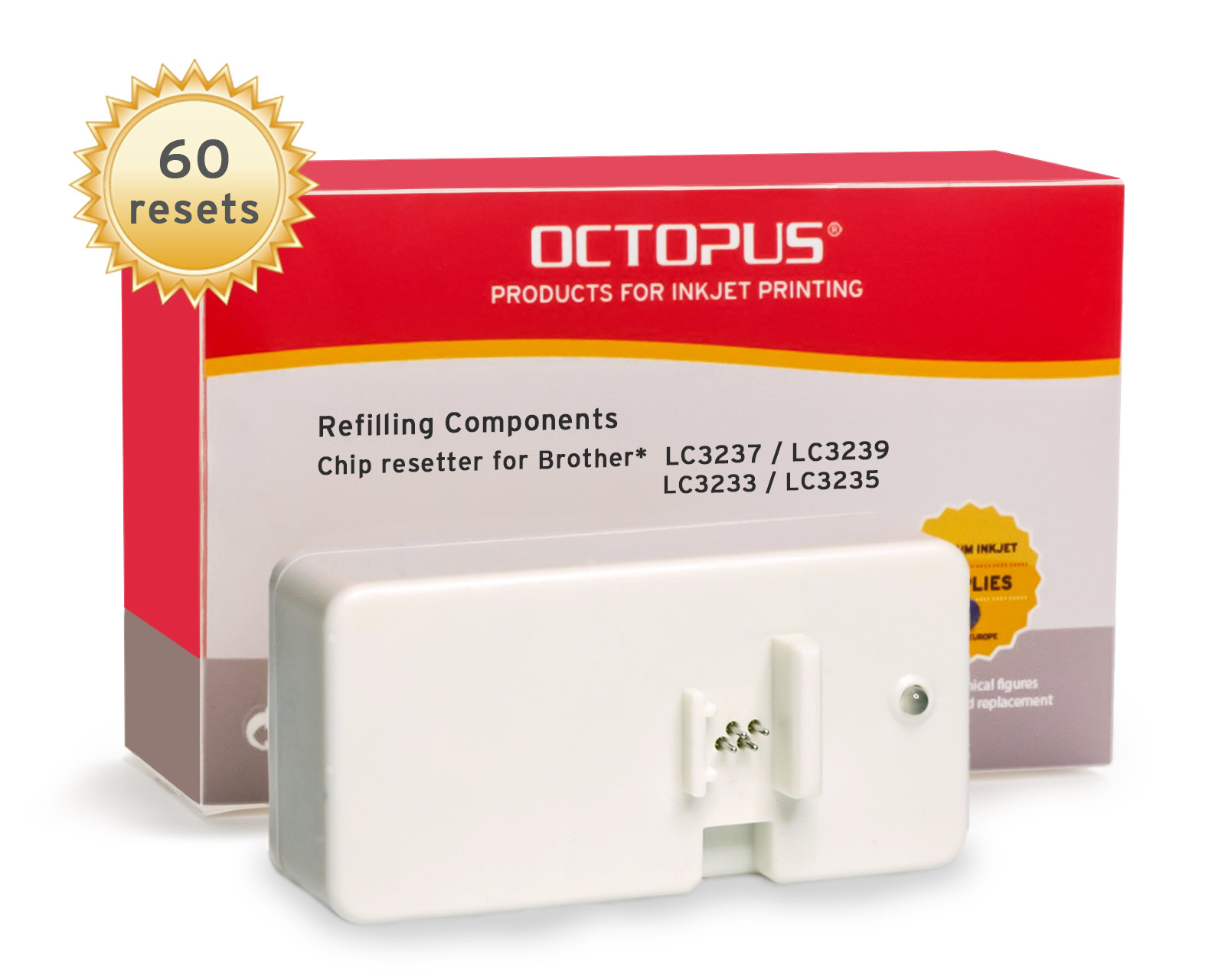 Chipresetter for Brother LC-3237, LC-3239, LC-3233, LC-3235 inkjet cartridges, for 60 Resets
Chip Resetter for resetting Brother LC-3237, LC-3239, LC-3233, LC-3235 und Brother DCP-J 1100, HL-J 6000, HL-J 6100, MFC-J 1300, J 5945, J 6945, J 6947 cartridges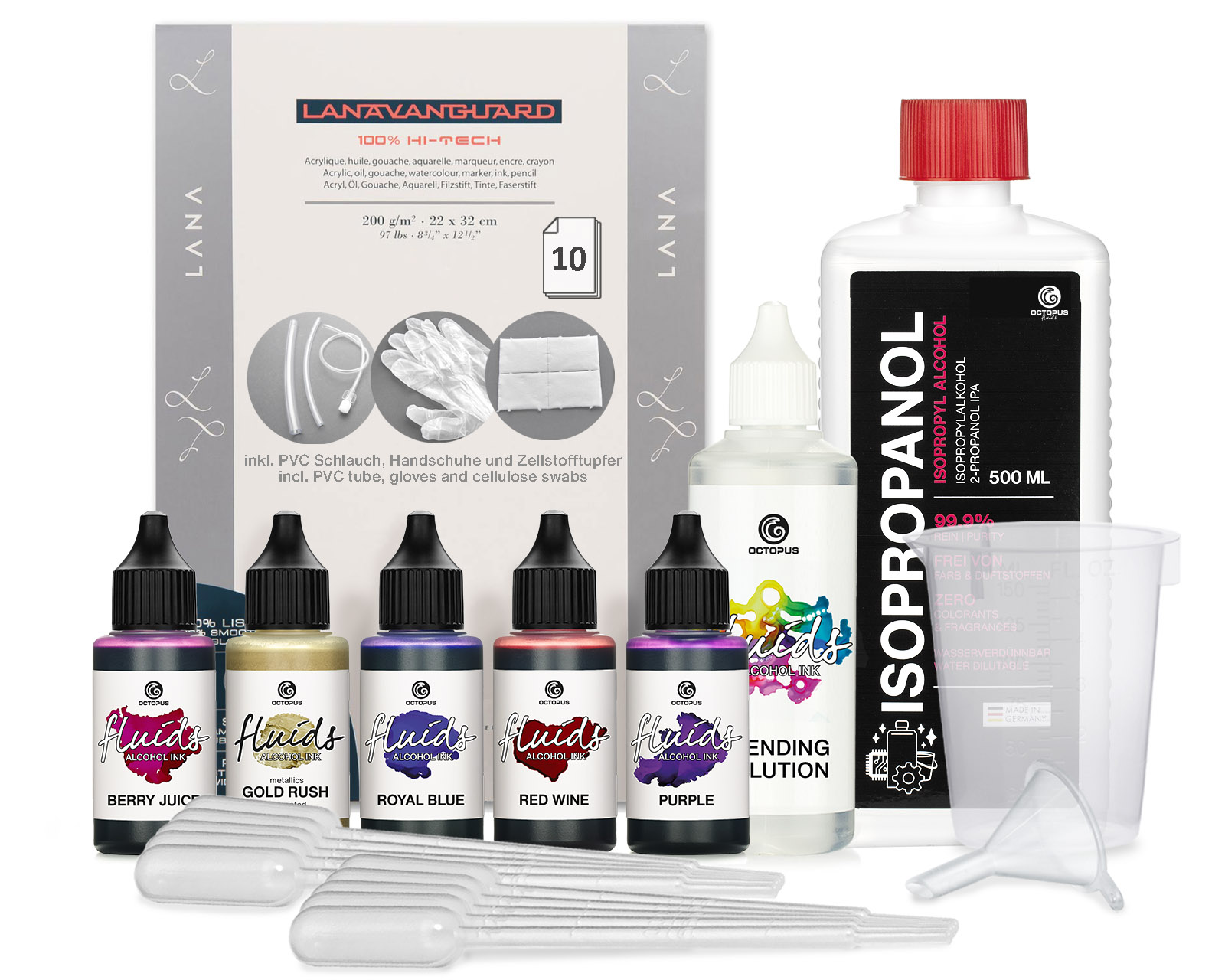 Octopus Fluids Alcohol Ink Complete Kit GOLDEN EVE with Blending Solution, Alcohol Ink Paper and accessoreies for fluid art, 5 x 30 ml
Start now with Alcohol Ink painting with the complete set Octopus Fluids alcohol inks from Germany. 5 colours Alcohol Ink, Blending Solution and all accessories in a set.