Canon und HP besiegeln Allianz
Der japanische Elektronikriese Canon will in Zukunft gemeinsam mit dem US-Computerhersteller Hewlett-Packard (HP) eine neue Generation von Multifunktions-Geräten für das Büro verkaufen.
Die Zusammenarbeit solle sich auf aktuelle und künftige Produkte beider Unternehmen beziehen und Computer-Nutzern eine bessere Zusammenarbeit ihrer Druckgeräte bringen, teilten die beiden Konzerne in einer gemeinsamen Erklärung mit.
Die neue Kooperation erstreckt sich auf Europa und den nordamerikanischen Markt. Die neue Vereinbarung zwischen Canon und HP schließt sich an ein 1985 geschlossenes Kooperationsabkommen zwischen beiden Unternehmen an. Der japanische Konzern produziert für den US-Anbieter bereits Laser-Drucker, die unter der HP-Marke LaserJet verkauft werden. Canon erwirtschaftet ein Fünftel seines Umsatzes mit Computer-Druckern. Weitere Informationen zu den Unternehmen erhalten Sie auf www.canon.comund www.hp.com.
Es bleibt also abzuwarten was passiert. Sicher ist jedoch heute schon, dass wir künftig noch mehr Drucker von beiden Druckerherstellern mit identischem Druckwerk finden werden. Evtl. Nachteile für die Refillbranche sind sind aus unserer Sicht nicht zu erwarten.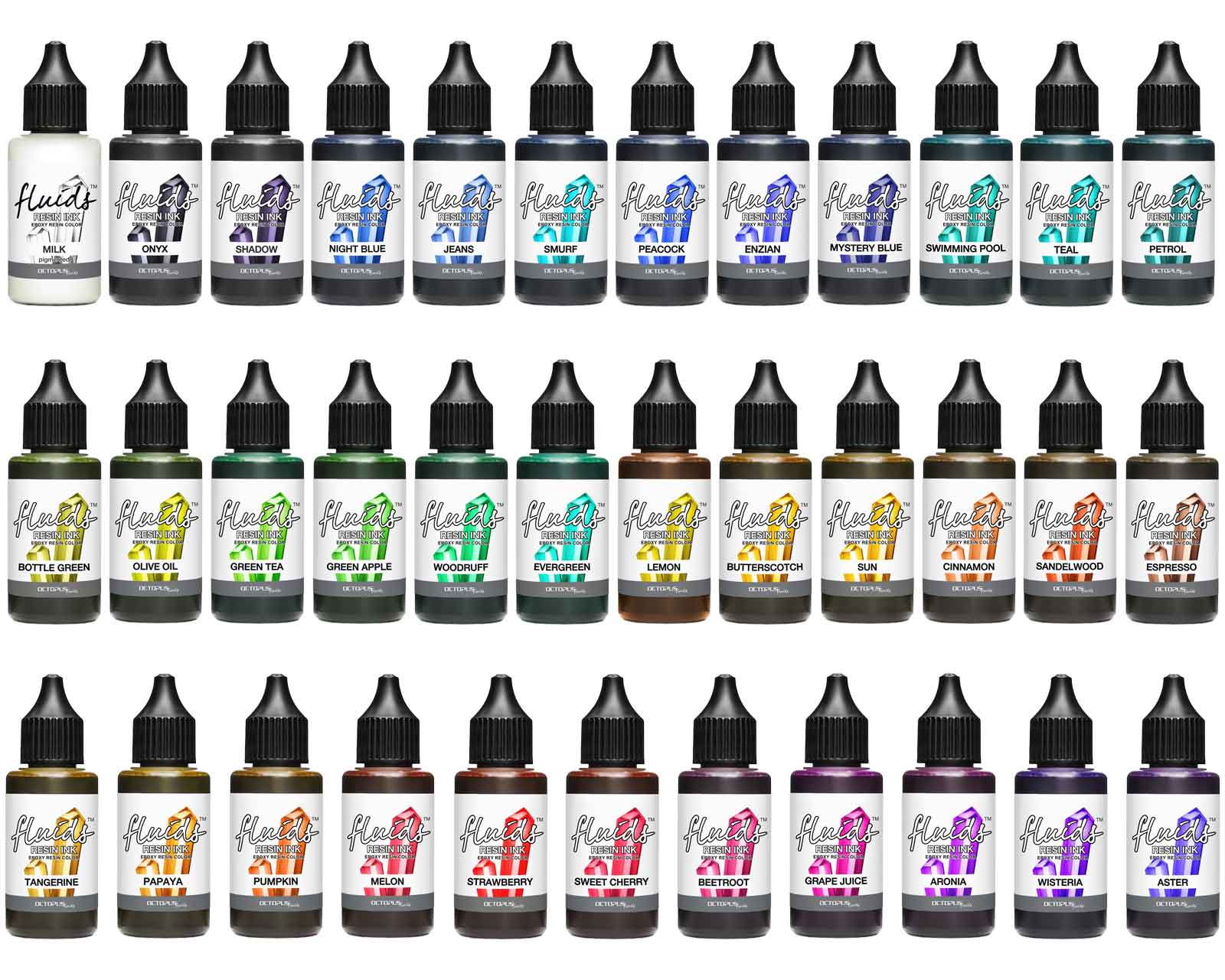 35x 30 ml Octopus Fluids Resin Ink Set, Alcohol Ink for Epoxy Resin and UV Resin
Colour-intensive alcohol ink for colouring epoxy resin and UV resin. Colour-faithful and without brown tint. 35 radiant epoxy resin colours in an economy set.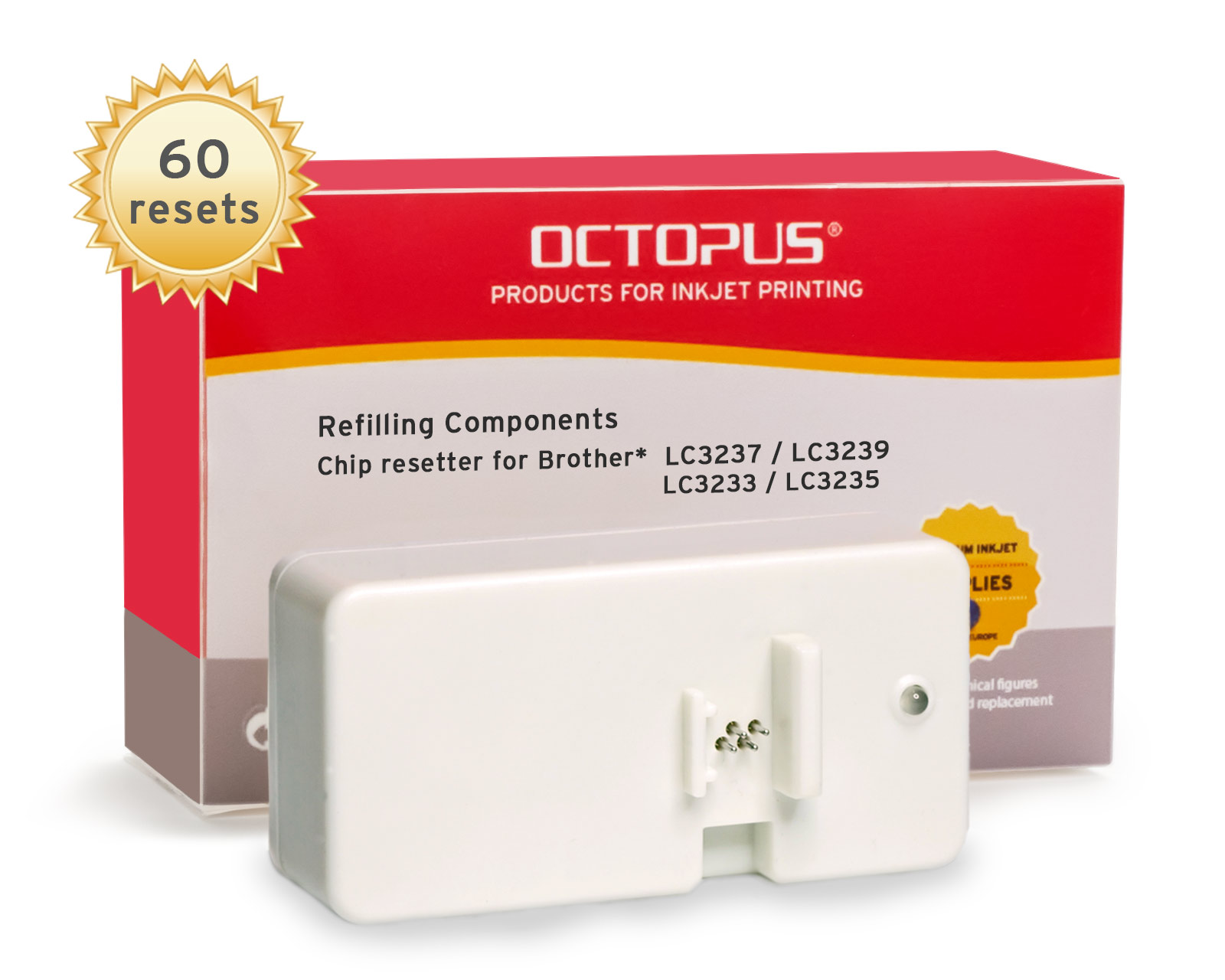 Chipresetter for Brother LC-3237, LC-3239, LC-3233, LC-3235 inkjet cartridges, for 60 Resets
Chip Resetter for resetting Brother LC-3237, LC-3239, LC-3233, LC-3235 und Brother DCP-J 1100, HL-J 6000, HL-J 6100, MFC-J 1300, J 5945, J 6945, J 6947 cartridges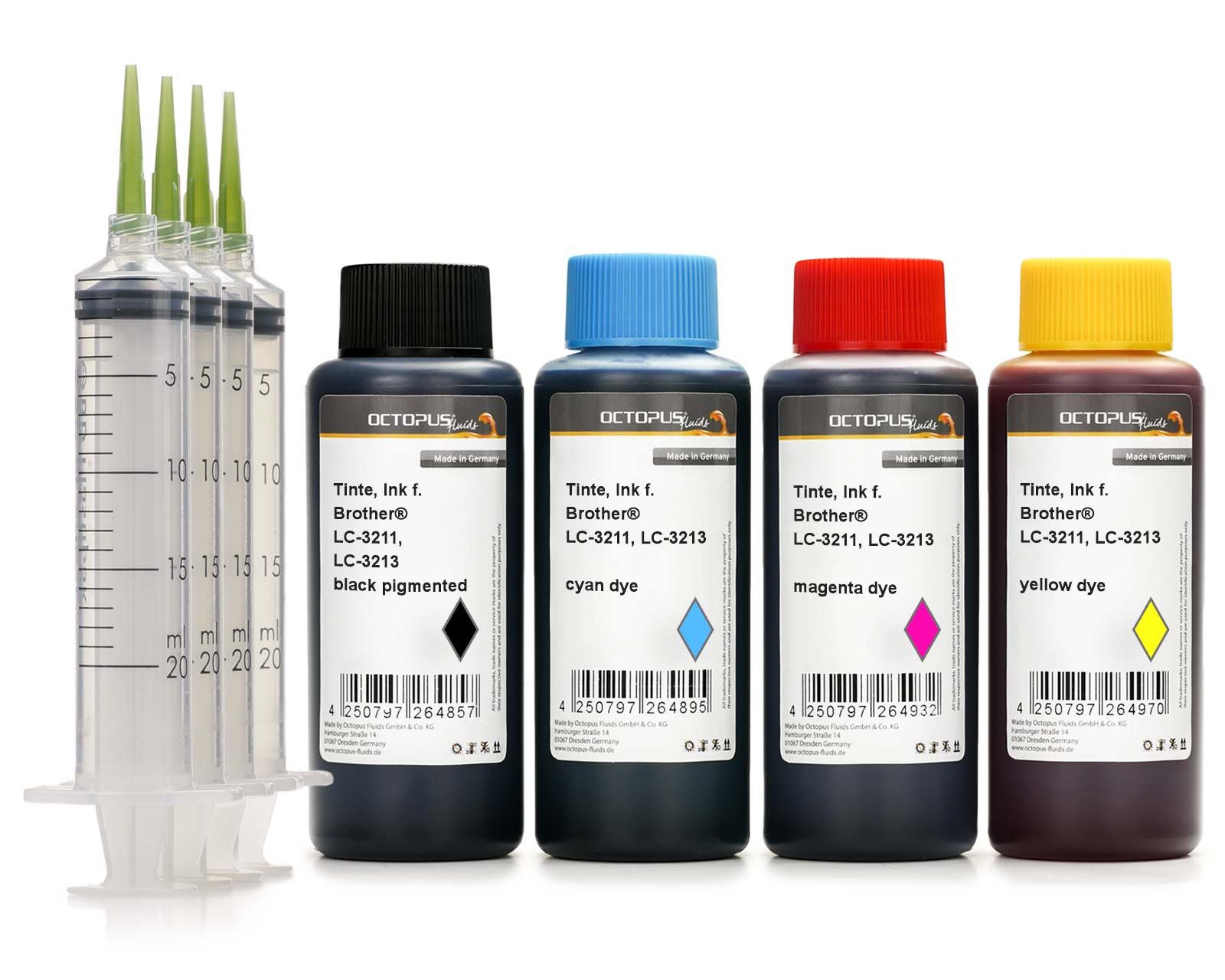 Refill Ink set for Brother LC-3211, LC-3213 cartridges, CMYK
Set for Brother LC-3211, LC-3213, Brother DCP-J 572, DCP-J 770, DCP-J 772, DCP-J 774, MFC-J 490, MFC-J 491, MFC-J 497, MFC-J 890, MFC-J 895 a.o.
Refill ink kit for Canon PGI-580 PGI-280, CLI-581, CLI-281 inkjet cartridges
Original Printer Cartridge Lexmark 34 xl black.
Refill ink kit for Epson 33, Expression Premium XP-530, XP-630, XP-830 CMYK
Refill inks specifically for Epson 33, Epson Expression Premium XP-530, XP-540, XP-630, XP-635, XP-640, XP-645, XP-830, XP-900, XP-7100 printers. Set comprising 5 ink colours and refill syringes.