Pelikan eröffnet in Malaysia Refill-Shops
Am 24. November eröffnete Pelikan den ersten Refill-Shop, der als Pilot-Projekt für Südost-Asien fungieren soll. Malaysia ist Sitz der Muttergesellschaft Pelikan International Corporation Berhad. Zunächst sollen in dem asiatischen Land bis Mitte 2010 fünf weitere Shops eröffnet werden um Erfahrungen zu sammeln, dann ist für 2011 die weitere Expansion im Raum Südost-Asien geplant, zunächst in Thailand und Singapur, anschließend in zwei weiteren Ländern. Dies erklärte Kenny Kang, bei Pelikan Vice President Südost-Asien, im Rahmen der ersten Shop-Eröffnung.
Die Kette läuft unter dem Namen Peli-Station und könnte auf Franchisebasis oder mit Lizenznehmern betrieben werden. Für Malaysia sind in den kommenden drei Jahren 10-20 weitere Outlets denkbar. In der jetzt eröffneten Peli-Sation soll die ganze Bandbreite von Produkten und Dienstleistungen aus dem Hause Pelikan gezeigt werden, darunter auch die Peli-Fill-Express-Befüllungsmaschine für wieder benutzbare Toner-Patronen.
Mit der Ersparnis von bis zu 70 % ziele man sowohl auf Geschäftskunden als auch auf Studenten. Die malaysischen Presseberichte erwähnen sowohl die Schweizer Technologie dieser Wiederbefüllung, als auch die 171jährige Historie von Pelikan.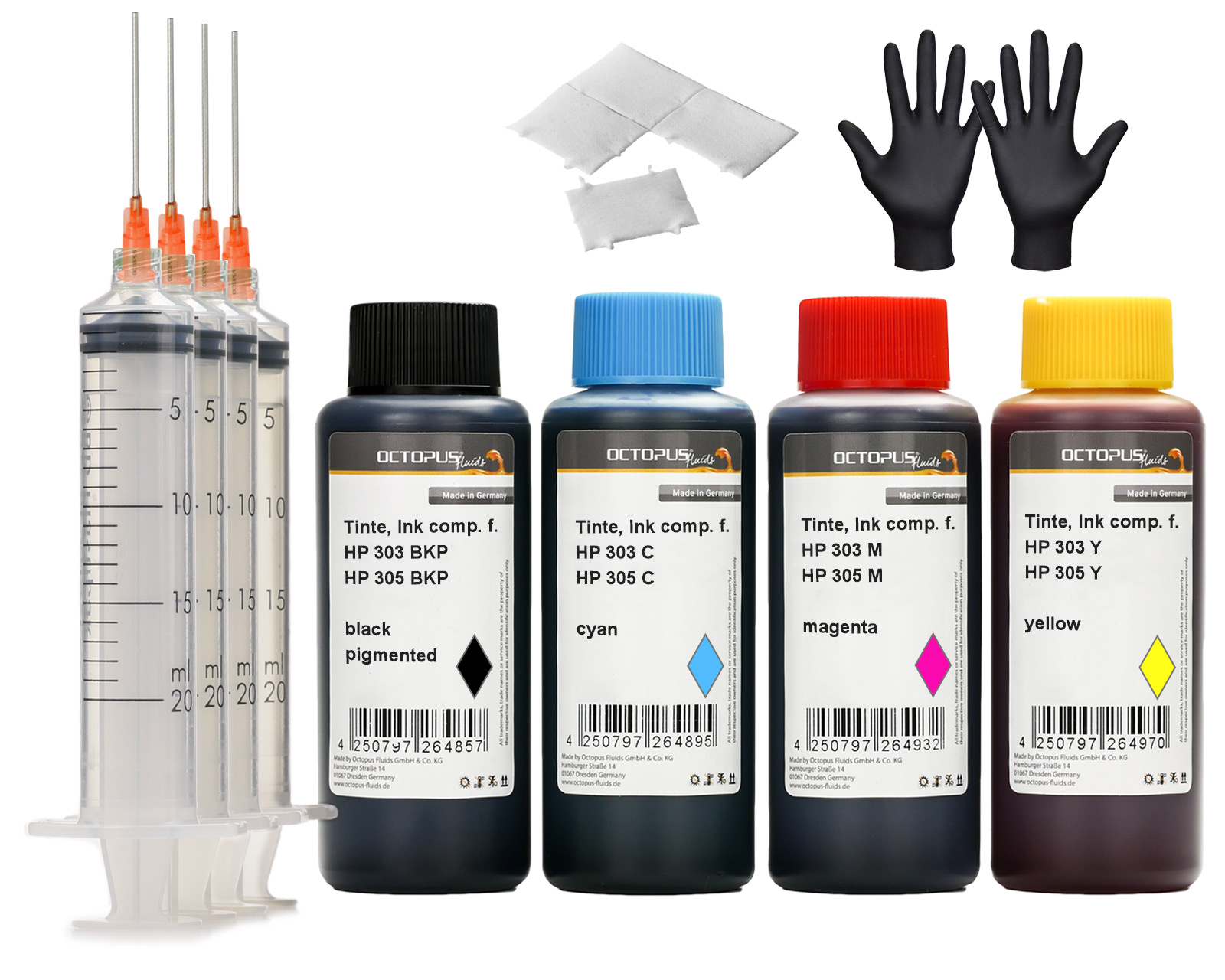 Printer Ink Set for HP 303 and HP 305 Ink cartridges
Printer ink for HP ENVY, Photo 7130, 7134, 6232, 7830, 6230, 6234, 6220, Tango, DeskJet 2700 Series, DeskJet Plus 4100 Series, Envy 6000 Series, Envy Pro 6400 Series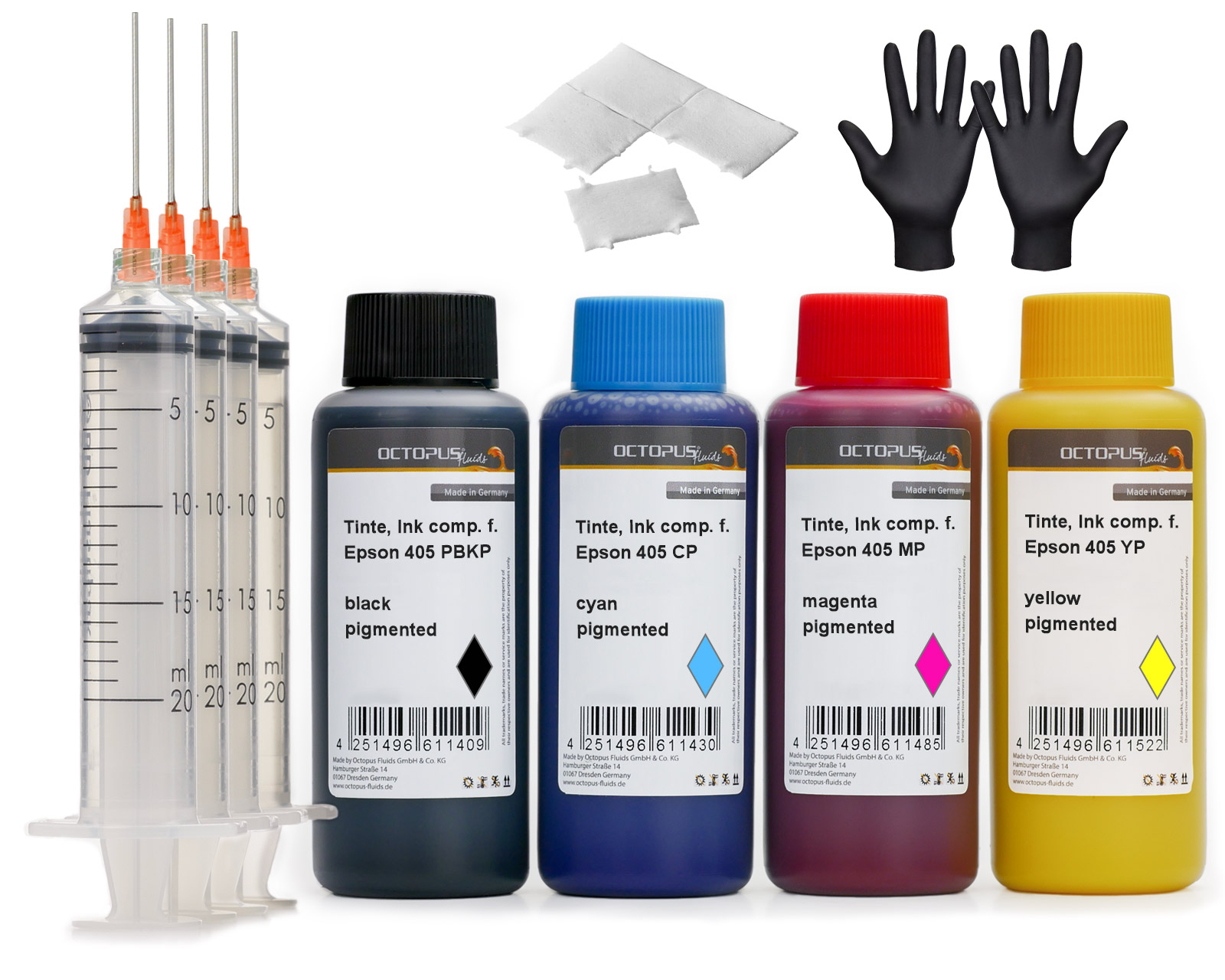 Printer ink set for Epson 405 ink cartridges, WF-3820, WF-4820, WF-7830
Printer ink for Epson WorkForce EC-C 7000, Pro WF-3820, WF-3825, WF-3830, WF-4820, WF-4825, WF-4830, WF-7830, WF-7835, WF-7840, WF-7310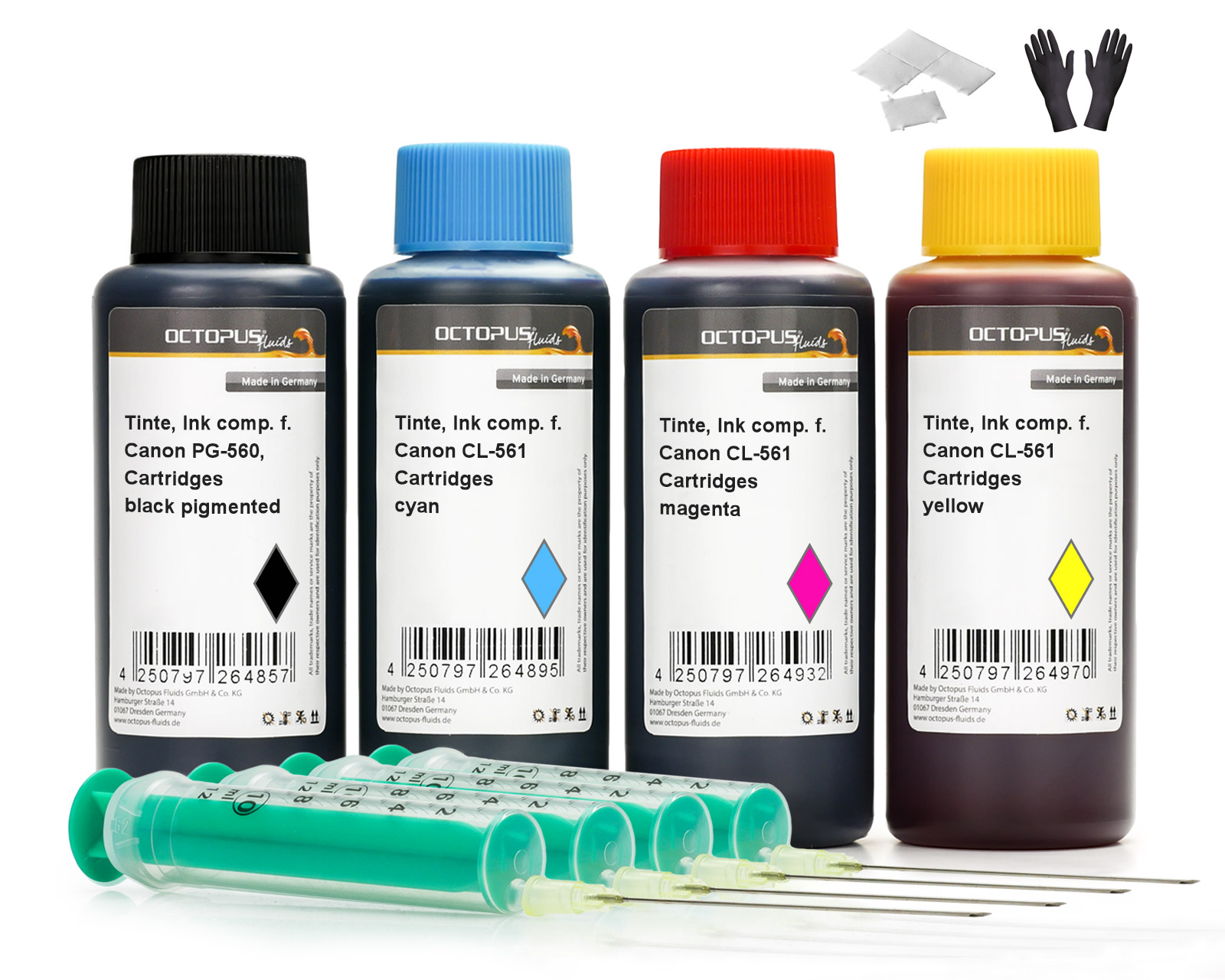 Octopus printer ink set compatible for Canon PG-560, CL-561 ink cartridges, Canon Pixma TS 5300, 7400
Druckertinte für Canon Pixma TS 5300, TS 5350, TS 5350, TS 5351, TS 5352, TS 5353, TS 7400, TS 7450, TS 7450, TS 7451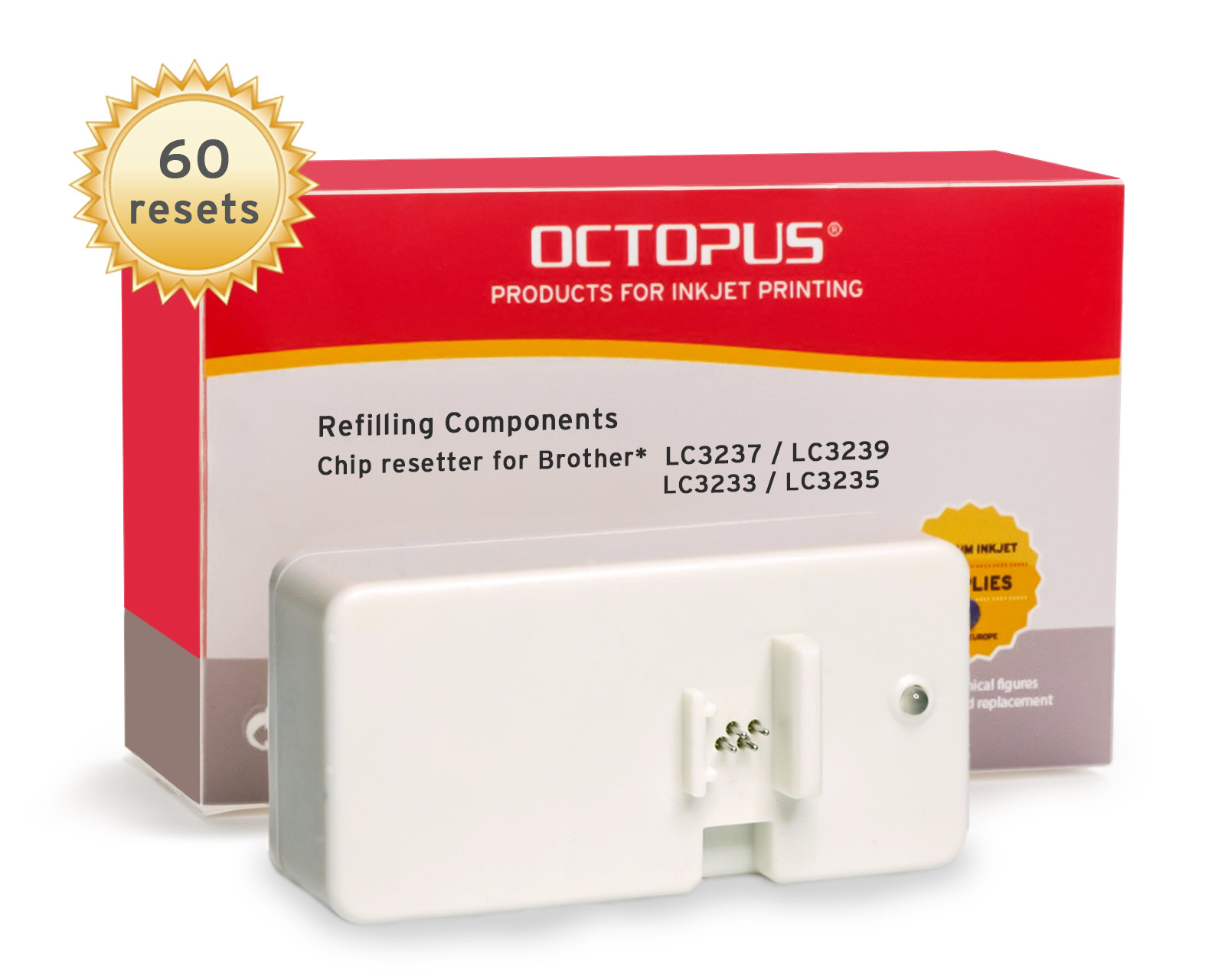 Chipresetter for Brother LC-3237, LC-3239, LC-3233, LC-3235 inkjet cartridges, for 60 Resets
Chip Resetter for resetting Brother LC-3237, LC-3239, LC-3233, LC-3235 und Brother DCP-J 1100, HL-J 6000, HL-J 6100, MFC-J 1300, J 5945, J 6945, J 6947 cartridges
5 x 30 ml Octopus Fluids Alcohol Ink Complete Kit GOLDEN EVE with Blending Solution, Alcohol Ink Paper and accessoreies for fluid art
Start now with Alcohol Ink painting with the complete set Octopus Fluids alcohol inks from Germany. 5 colours Alcohol Ink, Blending Solution and all accessories in a set.