Newsletter vom 22.06.2010
Mit zielgruppengerechter Werbung sparen Sie nicht nur Geld, sondern erhöhen in erster Linie die Werbewirkung. Deshalb dürfte folgender Beitrag für Ihr Geschäft interessant sein.
Laserdrucker dominieren im geschäftlichen Einsatz
Dokulife Consulting & Research hat in Zusammenarbeit mit Brother in einer Studie das Druckverhalten von 8.851 Anwendern in Deutschland, Österreich und der Schweiz untersucht. Demnach sind Multifunktionsgeräte vor allem in kleinen Unternehmen überproportional oft vertreten. Im Business-Einsatz werden insgesamt aber nach wie vor S/W-Laserdrucker am häufigsten genutzt (49 %), gefolgt von Inkjet-Printern (28 %) und Farblaserdruckern (21 %).
Häufigste genannte Fehlerursache ist übrigens fehlendes Papier gefolgt von leeren Kartuschen/Patronen – ein Indiz für Prozessoptimierungs-Potenzial. Diese und viele weitere Ergebnisse aus der praxisnahen Studie werden von Verfasser, Senior Analyst Oliver Jendro auf dem Channel-Sales-Day am 29.06.2010 vorgestellt.


Kontakt:
Brother International GmbH


Anmerkung von Octopus: In privaten Haushalten verhält sich die Situation anders. Günstige Druckerpreise und oft geringere Anforderungen an Effizienz und Geschwindigkeit bescheren den InkJet-Printern einen Anteil von nahezu 90%.

Was bedeutet das für Ihre Werbeaktivitäten? Werben Sie zielgruppengerecht, um Streuverluste zu vermeiden?

Wer in seinem Geschäft nur Tintenpatronen befüllt und keine Tonerbefüllung anbietet, sollte bei begrenztem Werbebudget in erster Linie um private Haushalte buhlen. Tipp: Hierbei ist die wirksamste Aktion nach wie vor der Briefkastenflyer mit Preisliste.
Wer auch Tonerbefüllung anbietet ist besser beraten, zusätzlich in Werbung um Firmen zu investieren. Aber Achtung, denn mit zunehmender Firmengröße fällt die Bereitschaft, wiederaufbereitete Kartuschen und Patronen zu verwenden. Erfahrungsgemäß setzt sich die eigentliche Zielgruppe für Tonerbefüllung aus Kleinstunternehmen mit durchschnittlich einem bis zehn Mitarbeitern zusammen, z. B. Versicherungsvertreter, Agenturen, Werkstätten, Einzelhandelsgeschäfte. Schlagen Sie doch einfach mal die Gelben Seiten auf. Ihre Zielgruppe - die kleinen Firmen - erkennen Sie sofort.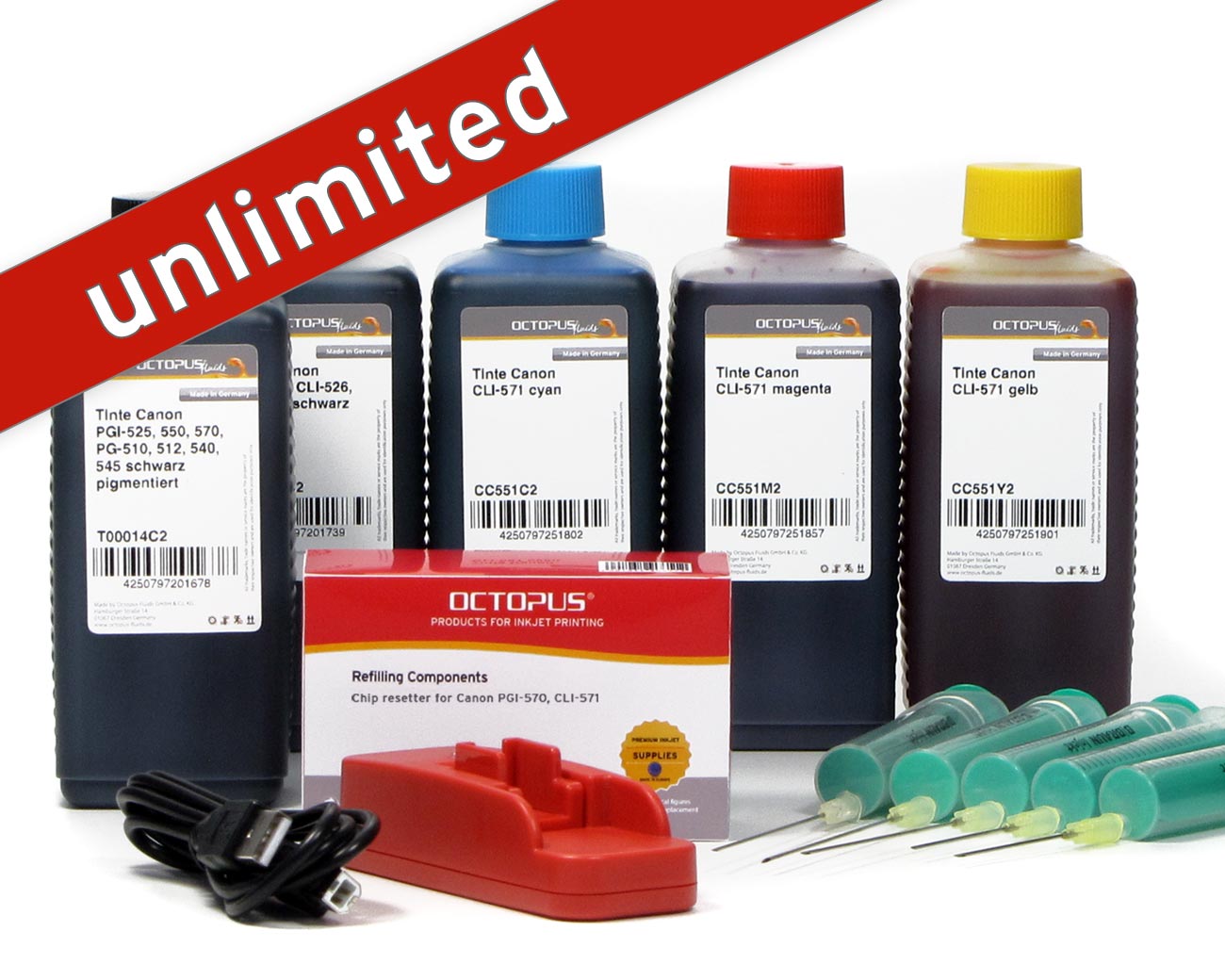 Set with chip resetter for Canon PGI-570, CLI-571 inkjet cartridges and 5x refill ink
Der Canon Chipresetter für PGI-570 und CLI-571 mit Tinte für Pixma MG 5700, MG 6800 und TS 5000, TS6000 Drucker
Chipresetter for Canon PGI-550, CLI-551 inkjet cartridges with 5x refill ink
Der Canon Chipresetter für PGI-550 und CLI-551 mit Tinte für Pixma IP, IX, MG und MX Drucker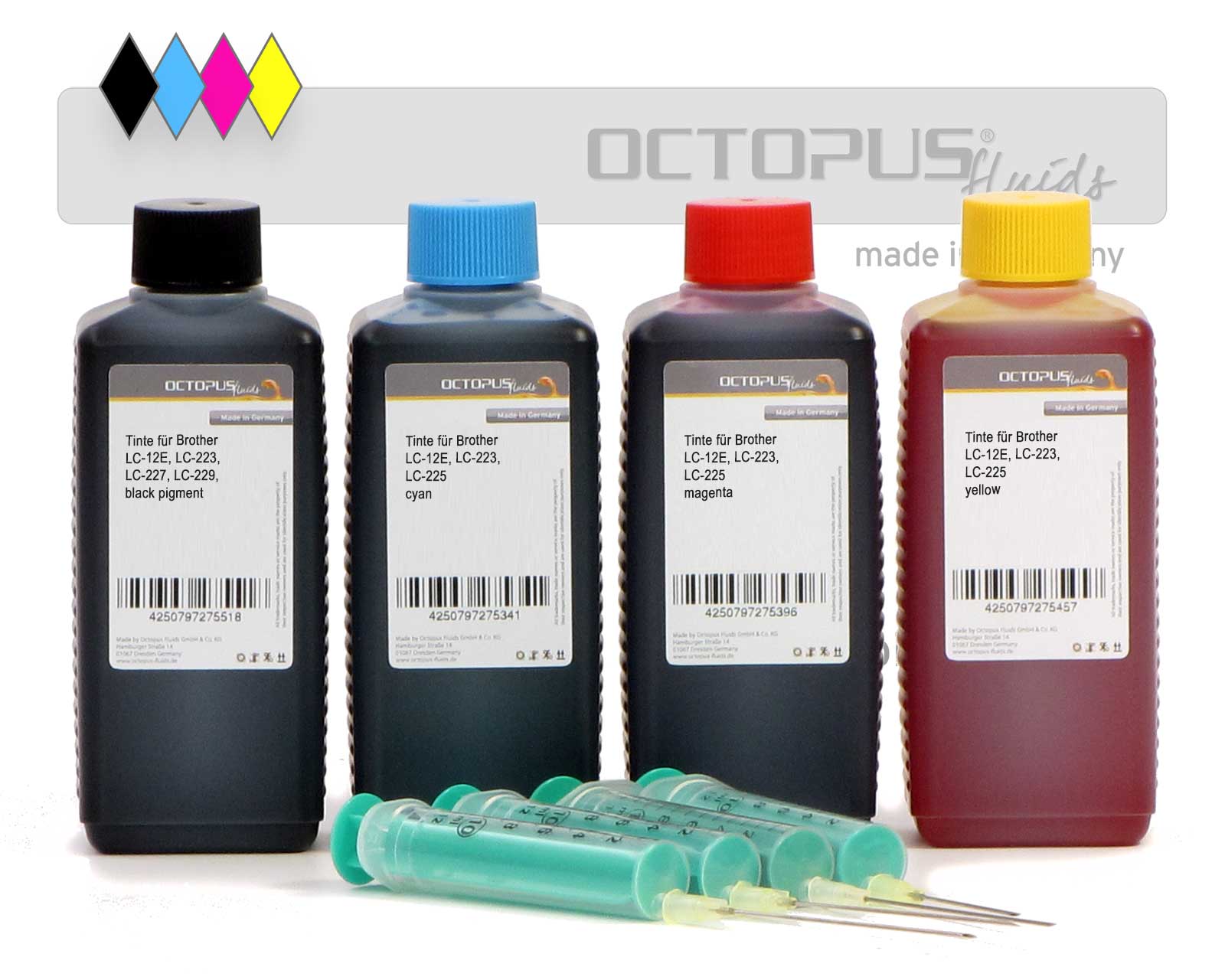 Ink set Brother LC-223, LC-225, LC-227, LC-229, LC-12E
Set comprising five ink colours and refill syringes.
Set of refillable cartridges for Brother LC-227, LC-225 with ink refill kits
Complete kit for Brother LC-227, LC-225, DCP-J 4120, MFC-J 4420, MFC-J 4425, MFC-J 4620, MFC-J 4625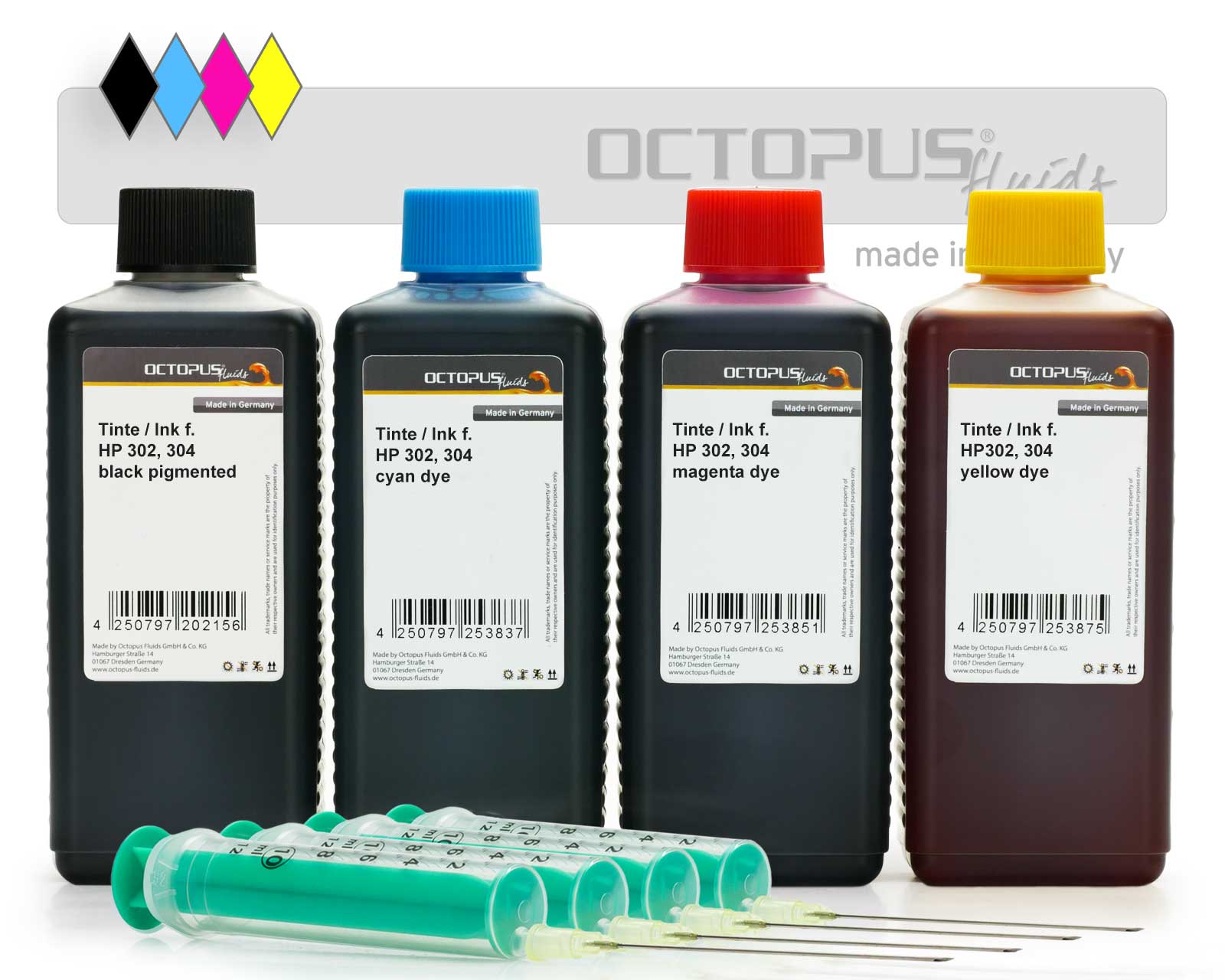 Refill ink kit for HP 302, HP 304 four colours
Druckertinten Komplettset für HP 302, HP 304, F6U68AE, F6U66AE, F6U67AE, F6U65AE, N9K08AE, N9K06AE, N9K07AE, N9K05AE