Newsletter vom 27.07.2010
JETZT! OCTOPUS TINTE für Canon PG-510, PG-512 und CL-511, CL-513 Patronen
Der Hersteller unserer Premium Octopus Tintenselection hat die Kompatibilität bestehender Tinten auf die Canon PG-510, PG-512, und CL-511, CL-513 Patronen erweitert.
Die Octopus Tinten mit den Artikelnummern: OC02100, OC02600, OC02700 sowie OC02800 wurden in den Canon PG-510, PG-512 und CL-511, CL-513 Patronen auf Herz und Nieren getestet! Damit decken sie eine attraktive Breite verschiedener Canon Patronentypen ab und liefern als Premium Octopus Tinten das schlagende Argument "Beste Deutsche Tinte mit herausragender Qualität"!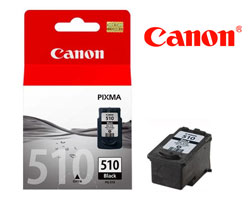 Original Canon PG-510, 512, CL-511, 513 hier erhältlich!
Von den Patronen Lexmark 100 lassen sich weiterhin nur die Patronen mit dem Zusatz (A) erfolgreich befüllen. Doch wo gibt es die Lexmark 100A und XLA Patronen zu kaufen? Die Zahl der Anbieter ist sehr gering. Von größeren Distributoren erfahren wir, dass Lexmark das Angebot dieser Patronentypen am Markt gezielt gering hält. Sind das die neuen Methoden der Druckerhersteller?
>zu Canon PG-510 Originalpatronen<


Kaufen Sie Canon PG-510, PG-512 und Canon CL-511, CL-513 Patronen bei Octopus-Office.de und profitieren Sie von den günstigen Preisen als registrierter Händler unserer Produkte.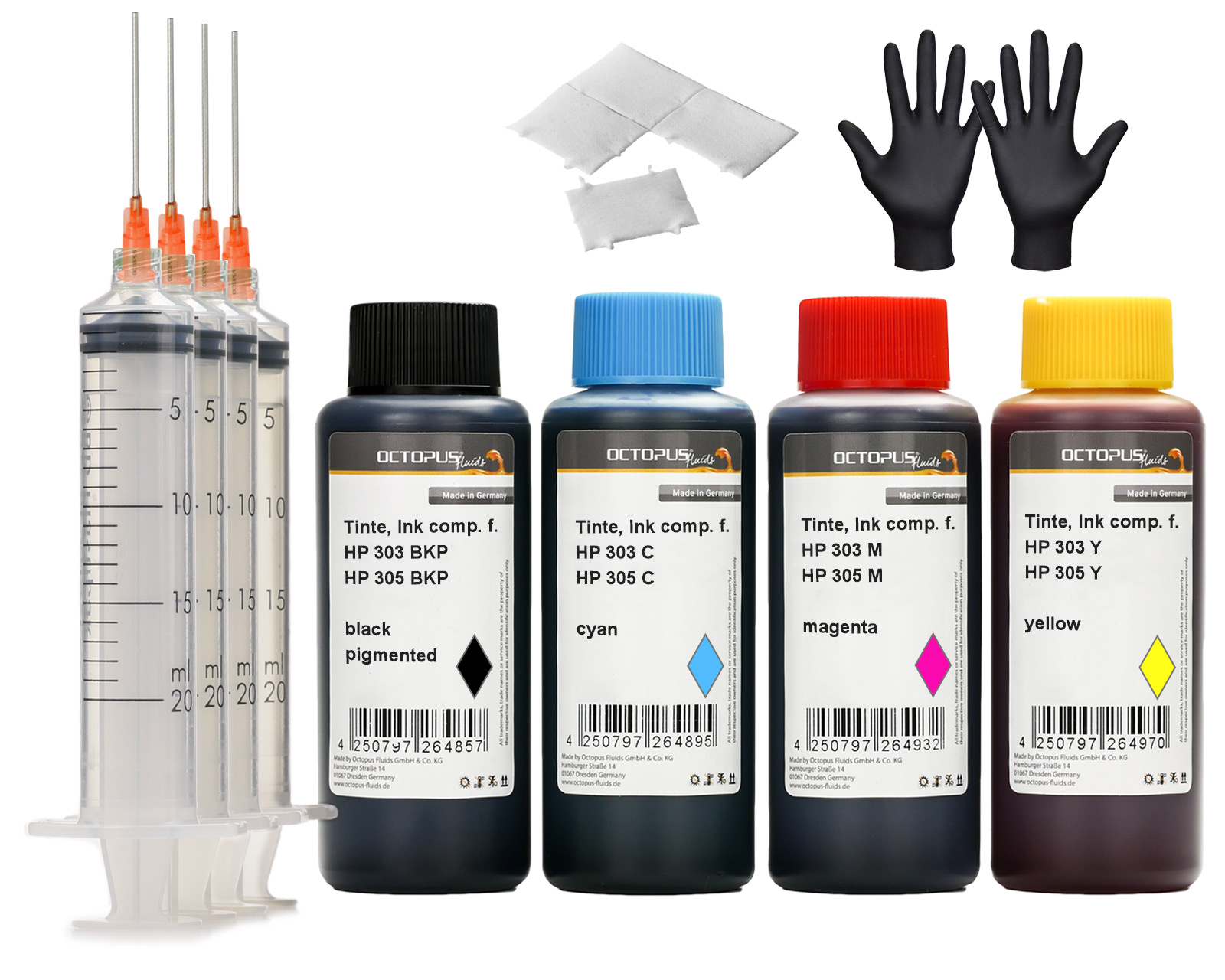 Printer Ink Set for HP 303 and HP 305 Ink cartridges
Printer ink for HP ENVY, Photo 7130, 7134, 6232, 7830, 6230, 6234, 6220, Tango, DeskJet 2700 Series, DeskJet Plus 4100 Series, Envy 6000 Series, Envy Pro 6400 Series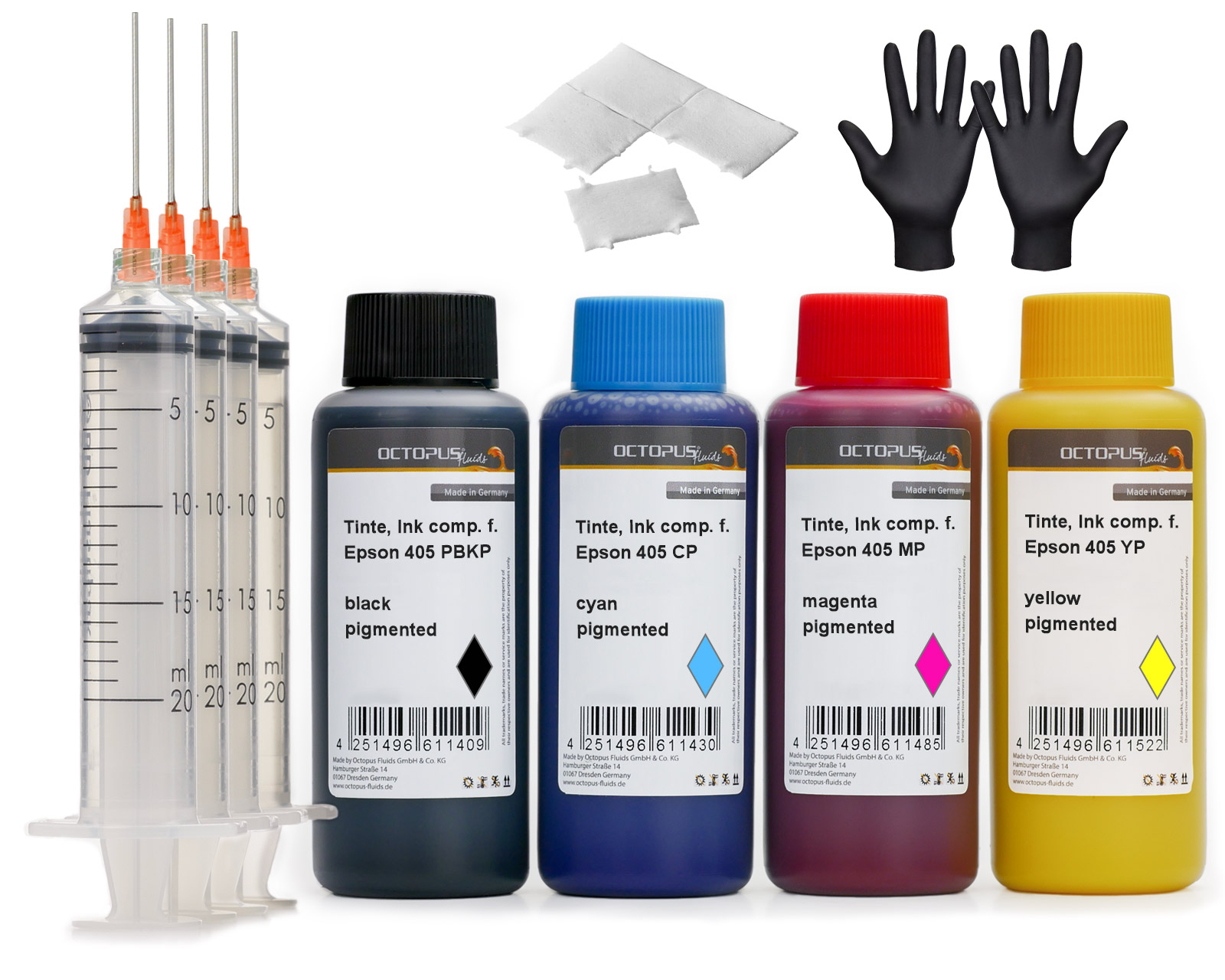 Printer ink set for Epson 405 ink cartridges, WF-3820, WF-4820, WF-7830
Printer ink for Epson WorkForce EC-C 7000, Pro WF-3820, WF-3825, WF-3830, WF-4820, WF-4825, WF-4830, WF-7830, WF-7835, WF-7840, WF-7310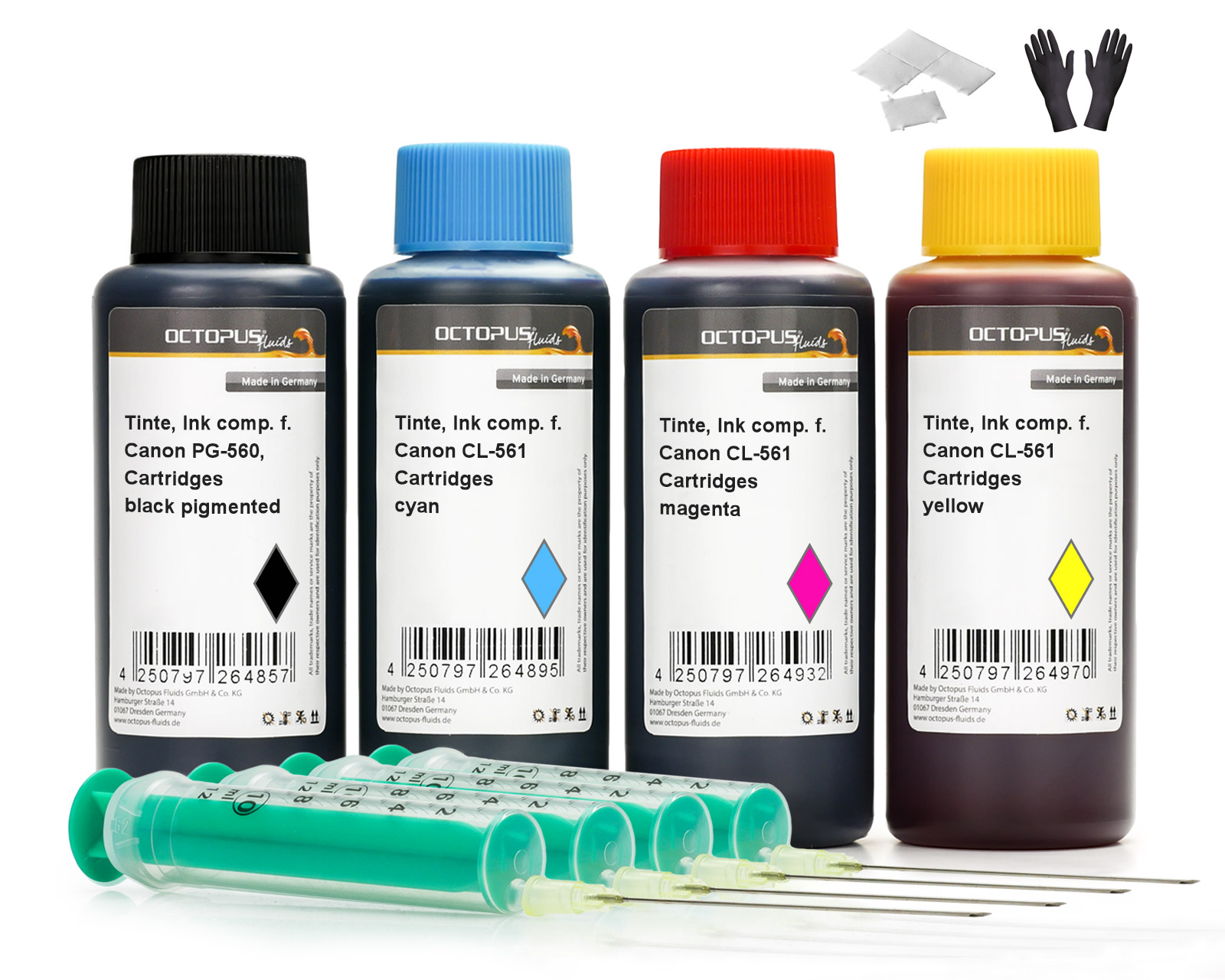 Octopus printer ink set compatible for Canon PG-560, CL-561 ink cartridges, Canon Pixma TS 5300, 7400
Druckertinte für Canon Pixma TS 5300, TS 5350, TS 5350, TS 5351, TS 5352, TS 5353, TS 7400, TS 7450, TS 7450, TS 7451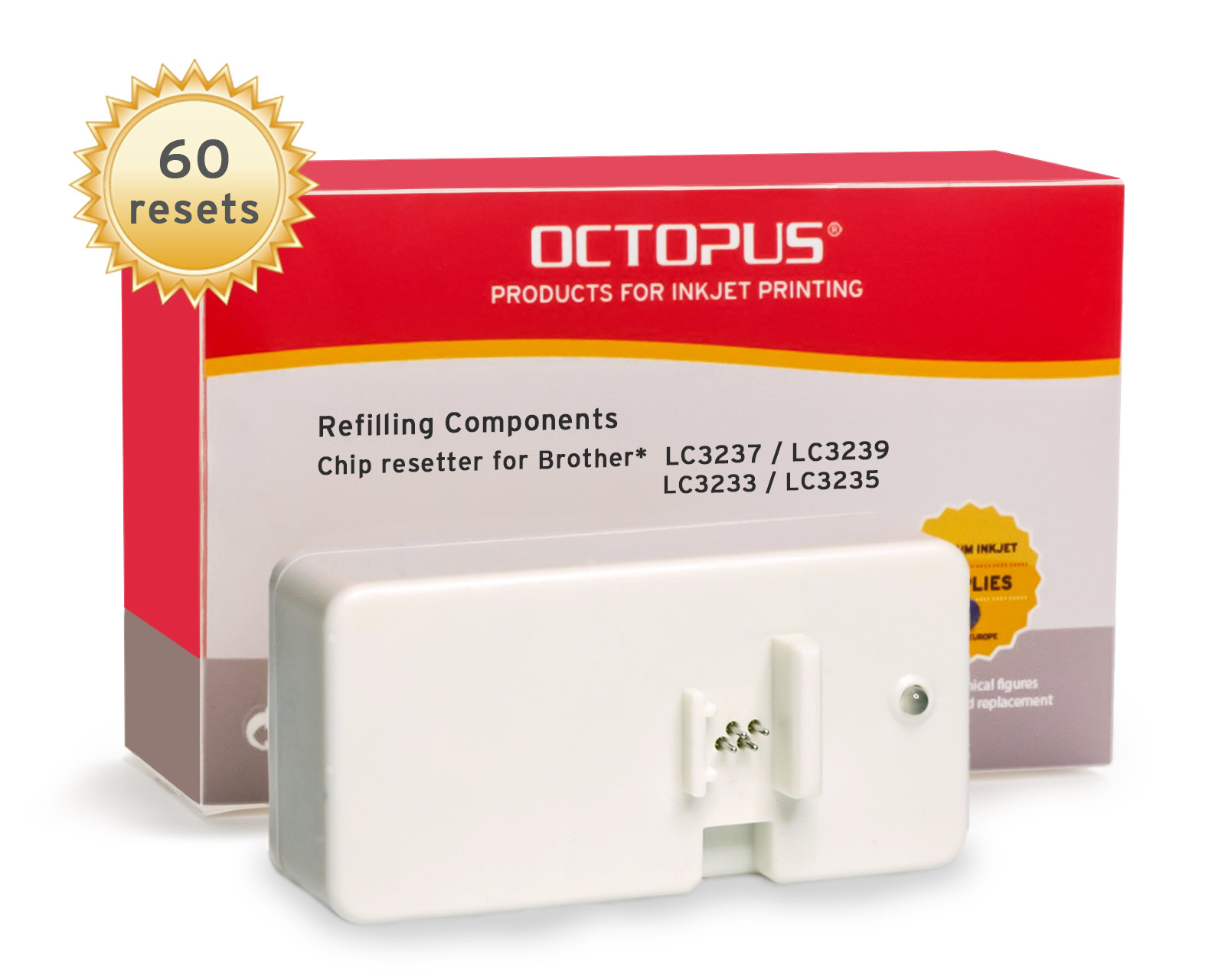 Chipresetter for Brother LC-3237, LC-3239, LC-3233, LC-3235 inkjet cartridges, for 60 Resets
Chip Resetter for resetting Brother LC-3237, LC-3239, LC-3233, LC-3235 und Brother DCP-J 1100, HL-J 6000, HL-J 6100, MFC-J 1300, J 5945, J 6945, J 6947 cartridges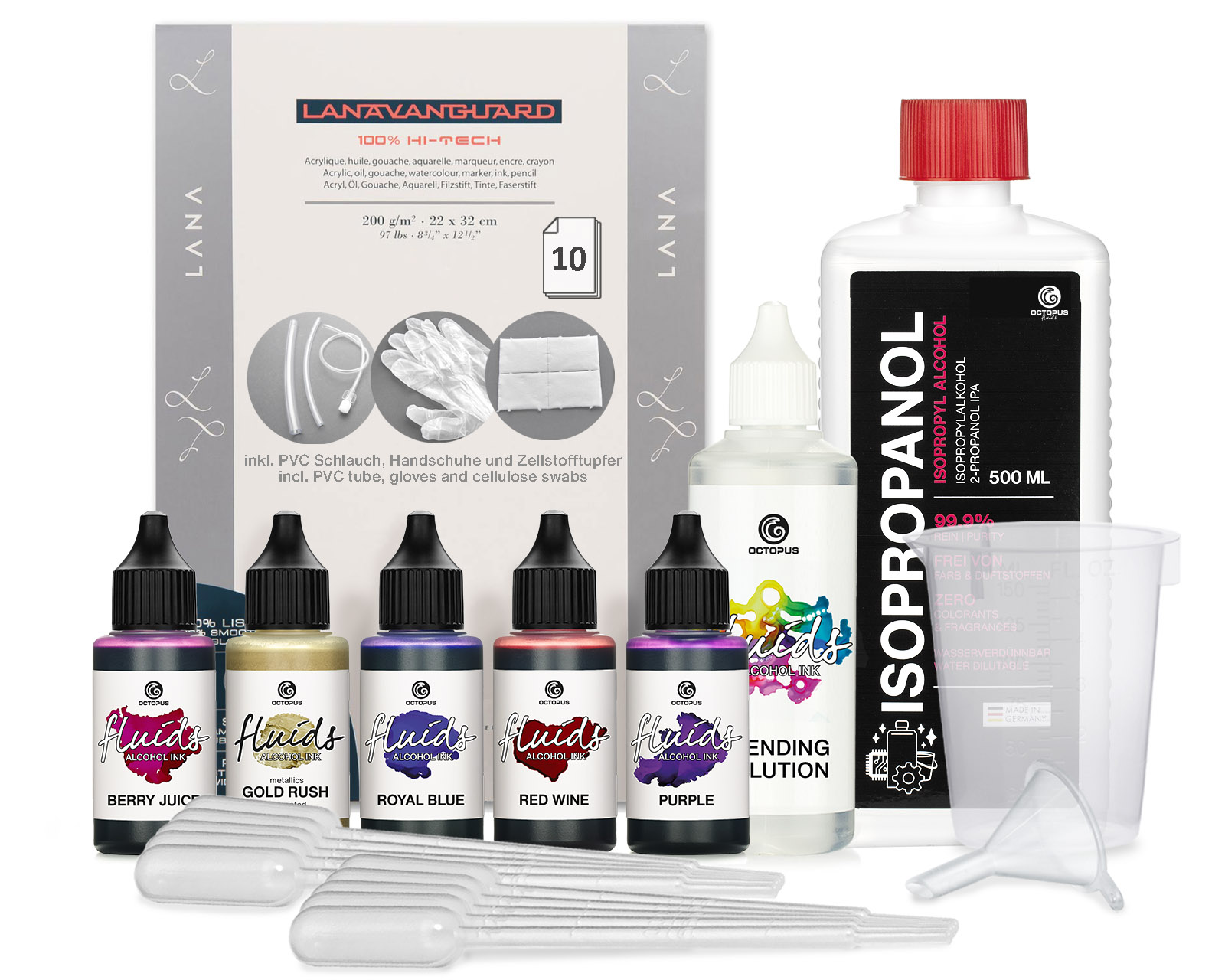 Octopus Fluids Alcohol Ink Complete Kit GOLDEN EVE with Blending Solution, Alcohol Ink Paper and accessoreies for fluid art, 5 x 30 ml
Start now with Alcohol Ink painting with the complete set Octopus Fluids alcohol inks from Germany. 5 colours Alcohol Ink, Blending Solution and all accessories in a set.