Newsletter vom 27.07.2010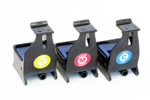 NEU! Der Refilladapter für Lexmark 100 Patronen
Endlich Lexmark 100A, XLA Patronen über die Tintenauslassöffnung befüllen. Kein Bohren, kein Einstechen, keine Veränderung der Lexmark 100A, XLA Patrone notwendig. Ganz einfach Patrone in den Adapter einsetzen und mittels Spritze Tinte in die Patronen drücken - FERTIG!
Einfach mal ausprobieren: Die Refilladapter kommen mit einer kleinen Tintenerstausstattung. Über die Anwendung im Refillshop hinaus bietet sich der Weiterverkauf an Ihre Privatkunden geradezu an.
Bitte beachten Sie, dass auch weiterhin lediglich die A-Versionen der Lexmark 100 Patronen befüllbar sind.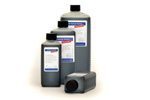 JETZT! OCTOPUS TINTE für Lexmark 100A, XLA Patronen
Der Hersteller unserer Premium Octopus Tintenselection hat die Kompatibilität bestehender Tinten auf die Lexmark 100 Patronen erweitert.
Die Octopus Tinten mit den Artikelnummern: OL01700, OL01800, OL01900 sowie OL02000 wurden in den Lexmark 100 Patronen auf Herz und Nieren getestet! Damit decken sie eine attraktive Breite verschiedener Lexmark Patronentypen ab und liefern als Premium Octopus Tinten das schlagende Argument "Beste Deutsche Tinte mit herausragender Qualität"!
Tinten des koreanischen Herstellers InkTec für die Lexmark 100 Patronen werden nach eigener Aussage voraussichtlich Ende August 2010 zu Ihrer Verfügung stehen.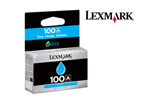 Original Lexmark 100A und XLA Patronen schwer zu bekommen?
Von den Patronen Lexmark 100 lassen sich weiterhin nur die Patronen mit dem Zusatz (A) erfolgreich befüllen. Doch wo gibt es die Lexmark 100A und XLA Patronen zu kaufen? Die Zahl der Anbieter ist sehr gering. Von größeren Distributoren erfahren wir, dass Lexmark das Angebot dieser Patronentypen am Markt gezielt gering hält. Sind das die neuen Methoden der Druckerhersteller?

Kaufen Sie Lexmark 100A und Lexmark 100XLA Patronen bei Octopus-Office.de und profitieren Sie von den günstigen Preisen als registrierter Händler unserer Produkte.
35x 30 ml Octopus Fluids Resin Ink Set, Alcohol Ink for Epoxy Resin and UV Resin
Colour-intensive alcohol ink for colouring epoxy resin and UV resin. Colour-faithful and without brown tint. 35 radiant epoxy resin colours in an economy set.
Chipresetter for Brother LC-3237, LC-3239, LC-3233, LC-3235 inkjet cartridges, for 60 Resets
Chip Resetter for resetting Brother LC-3237, LC-3239, LC-3233, LC-3235 und Brother DCP-J 1100, HL-J 6000, HL-J 6100, MFC-J 1300, J 5945, J 6945, J 6947 cartridges
Refill Ink set for Brother LC-3211, LC-3213 cartridges, CMYK
Set for Brother LC-3211, LC-3213, Brother DCP-J 572, DCP-J 770, DCP-J 772, DCP-J 774, MFC-J 490, MFC-J 491, MFC-J 497, MFC-J 890, MFC-J 895 a.o.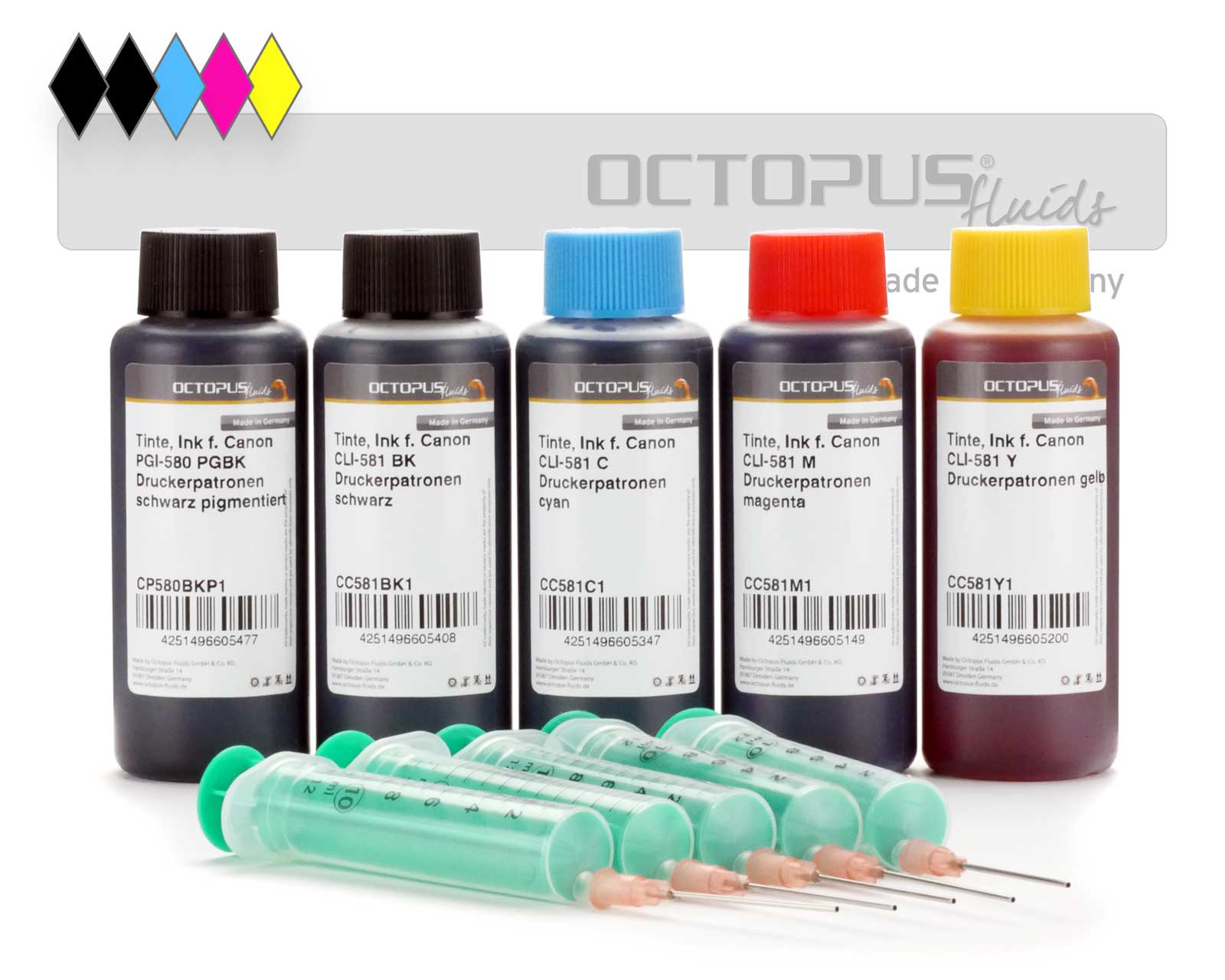 Refill ink kit for Canon PGI-580 PGI-280, CLI-581, CLI-281 inkjet cartridges
Original Printer Cartridge Lexmark 34 xl black.
Refill ink kit for Epson 33, Expression Premium XP-530, XP-630, XP-830 CMYK
Refill inks specifically for Epson 33, Epson Expression Premium XP-530, XP-540, XP-630, XP-635, XP-640, XP-645, XP-830, XP-900, XP-7100 printers. Set comprising 5 ink colours and refill syringes.