Wiederbefüllbare Fill In Patronen für Epson 29
Newsletter vom Mai 2018:
Für einige Epson Drucker ist es schwierig alternatives Verbrauchsmaterial zu erhalten, auf das man sich verlassen kann. Die regelmäßigen Firmwareupdates von Epson machen nicht-original-Patronen häufig unbrauchbar. Wir haben nicht locker gelassen und können Ihnen nun Fill In Patronen für Epson Drucker anbieten, welche die original Epson 29 Patronen ersetzen. Selbstverständlich erhalten Sie bei uns auch die entsprechende Qualitätstinte von Octopus Fluids.
Refillable cartridges for Epson 29
Newsletter, Mai 2018:
It can be difficult to obtain alternative printer cartridges for Epson printers that are actually working. The regular firmware updates often result in the rejection of non-OEM cartridges. Nevertheless now we can provide refillable cartridges for printers using the Epson 29 cartridges. Of course you can order the high quality ink from Octopus Fluids as well.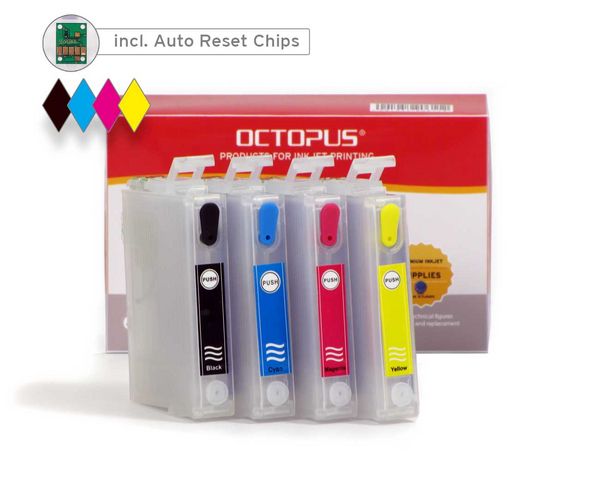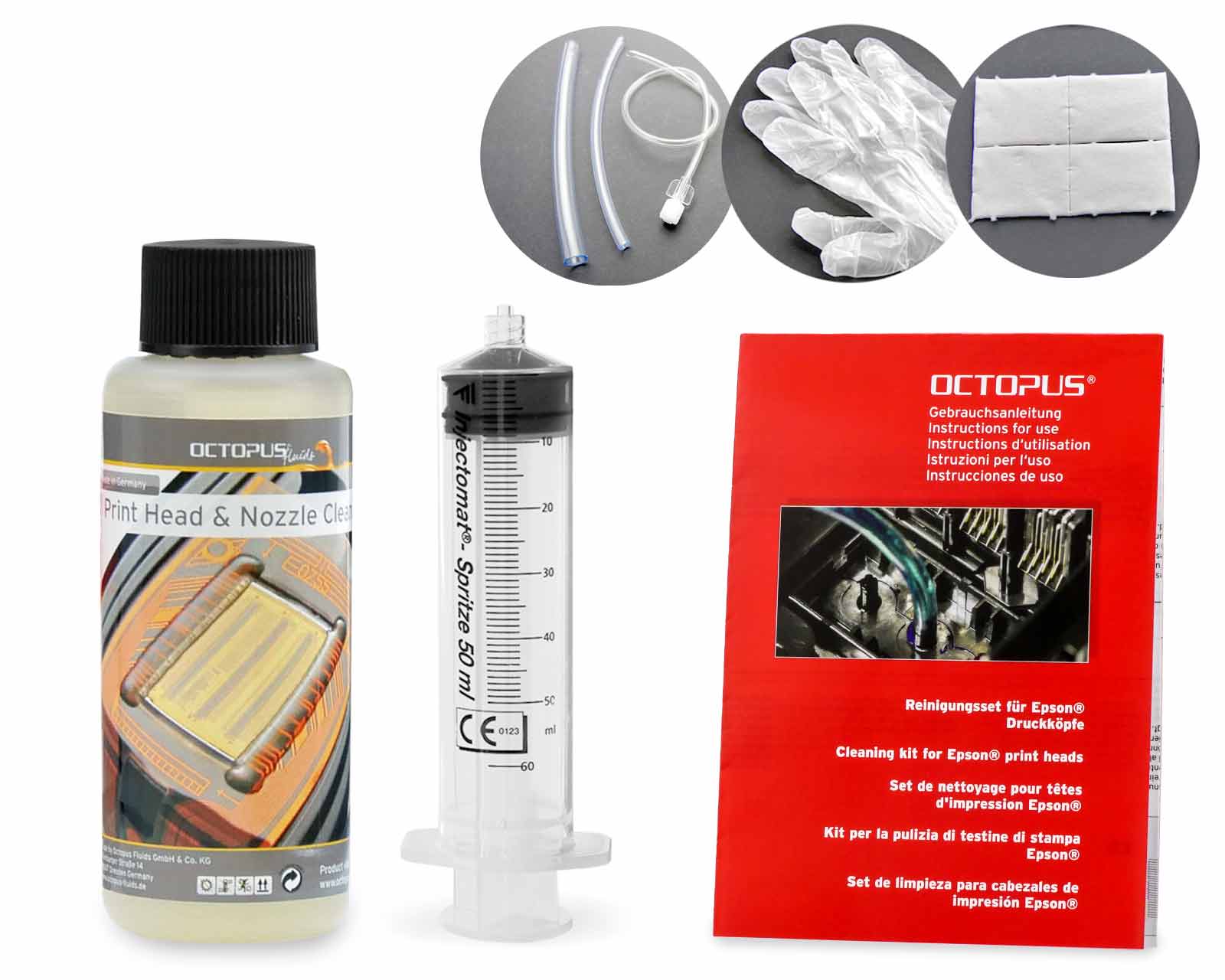 Nozzle Cleaner for Epson, Print Head Cleaner with extension
Druckkopfreiniger für Epson. Reinigen Sie eingetrocknete Druckköpfe ohne Ausbauen direkt im Drucker
Refillable ink cartridges for Epson 29 inkjet cartridges (non OEM)
Refillable cartridges for Epson Expression Home XP-235, 432, 435, 332, 335, 245, 342, 345, 442, 445, 247
Refillable cartridges for Epson 29 with auto reset chips and 4x of ink
Befüllbare Tintenpatronen für Epson Expression Home XP-235, 432, 435, 332, 335, 245, 342, 345, 442, 445, 247
Refillable ink cartridges for Epson 29 inkjet cartridges (non OEM)
Refillable cartridges for Epson Expression Home XP-235, 432, 435, 332, 335, 245, 342, 345, 442, 445, 247
Refillable cartridges for Epson 29 with auto reset chips and 4x of ink
Befüllbare Tintenpatronen für Epson Expression Home XP-235, 432, 435, 332, 335, 245, 342, 345, 442, 445, 247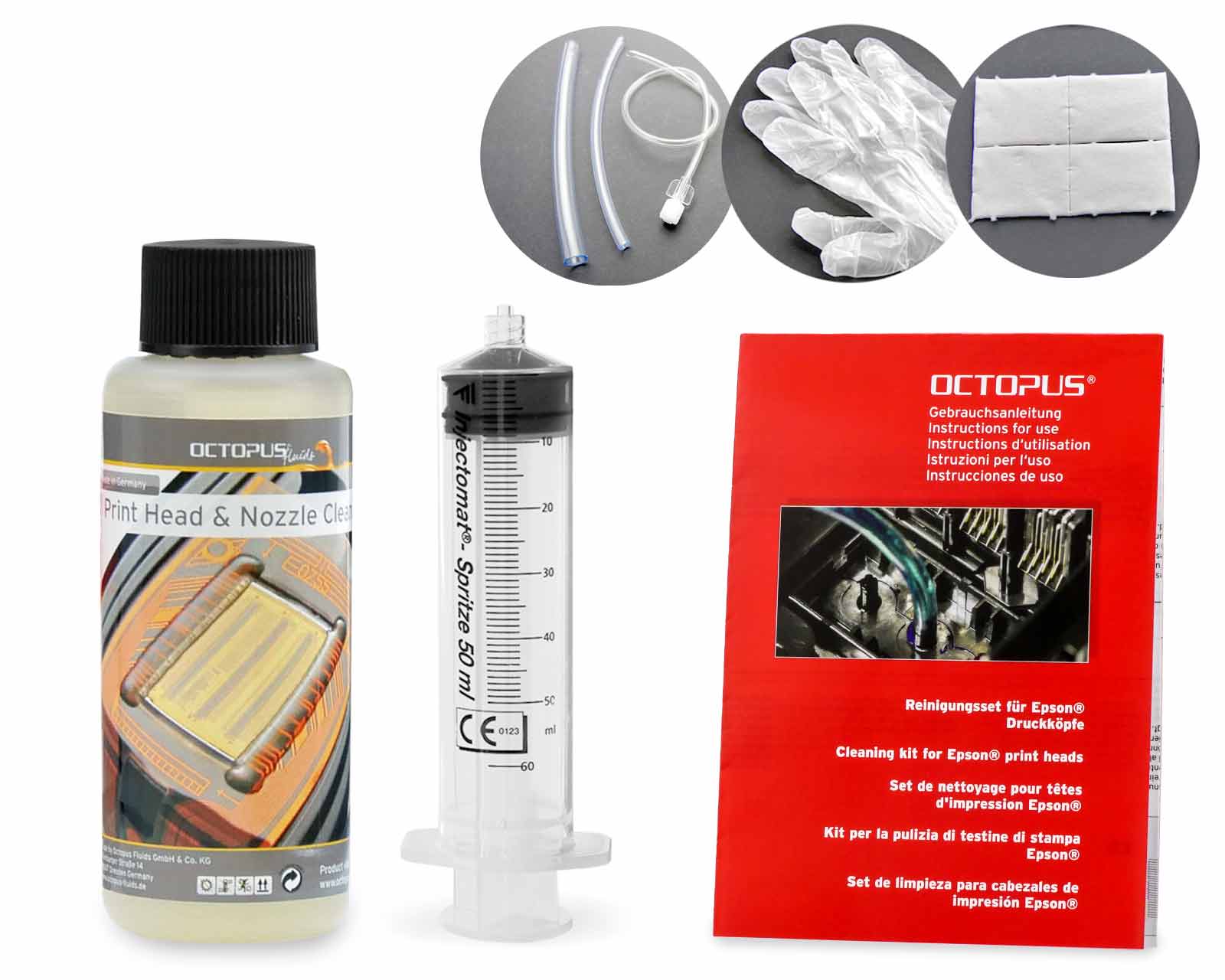 Nozzle Cleaner for Epson, Print Head Cleaner with extension
Druckkopfreiniger für Epson. Reinigen Sie eingetrocknete Druckköpfe ohne Ausbauen direkt im Drucker