Auf dieser Seite gewähren wir Ihnen Einblicke in die Unternehmensfamilie von OCTOPUS®. Alle Firmenbereiche und Mitarbeiter befinden sich an unserem Standort im Herzen von Dresden.
Hier arbeiten wir Hand in Hand, um Ihnen unsere Produkte auf der Octopus-Office Shopseite anbieten zu können. Leitender Geschäftsführer und Gründer der Unternehmen ist Gunther Lange.
Die Mitarbeiter und Mitarbeiterinnen werden tatkräftig von der gemeinnützigen Lebenshilfe in Dresden unterstützt. Um Ihnen unser Geschäftsfeld und unsere Motivation etwas näherzubringen, möchten wir Ihnen hier unsere Entstehungsgeschichte, unser Selbstverständnis und unsere Philosophie erläutern.
Die OCTOPUS® Concept GmbH -
unsere Schnittstelle zum Kunden und als Schaltzentrale der Dachmarke OCTOPUS®.
www.octopus-office.de
Unsere OCTOPUS Fluids® GmbH & Co. KG -
Forschung, Entwicklung und Herstellung von Tinten und Farben für Industrie und Endanwender.
www.octopus-fluids.de
Das jüngste Familienmitglied, die OCTOPUS Pack® -
Alles rund um die Dosierung und Verpackung von Farben, Tinten und anderen Flüssigkeiten.
www.octopus-pack.de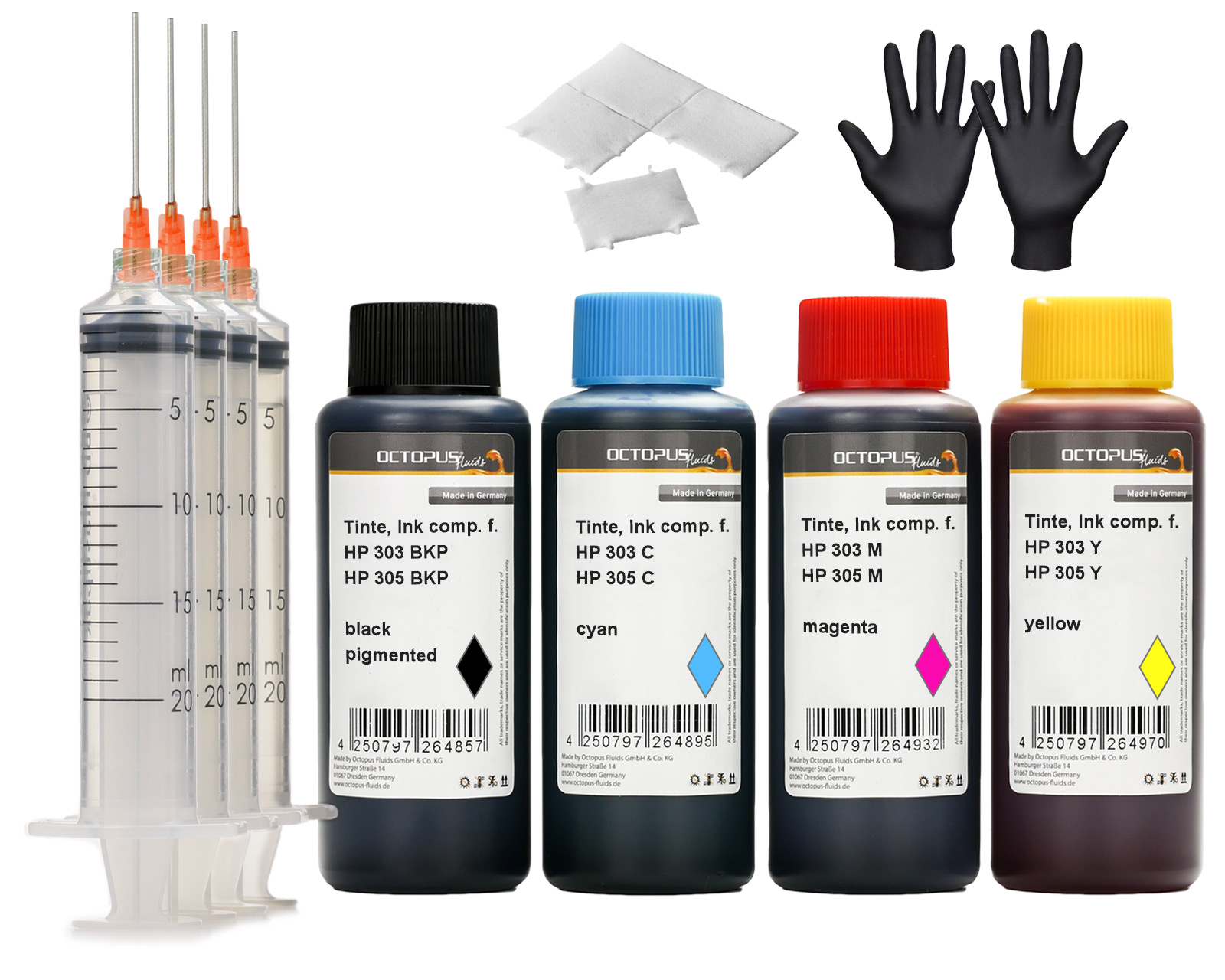 Printer Ink Set for HP 303 and HP 305 Ink cartridges
Printer ink for HP ENVY, Photo 7130, 7134, 6232, 7830, 6230, 6234, 6220, Tango, DeskJet 2700 Series, DeskJet Plus 4100 Series, Envy 6000 Series, Envy Pro 6400 Series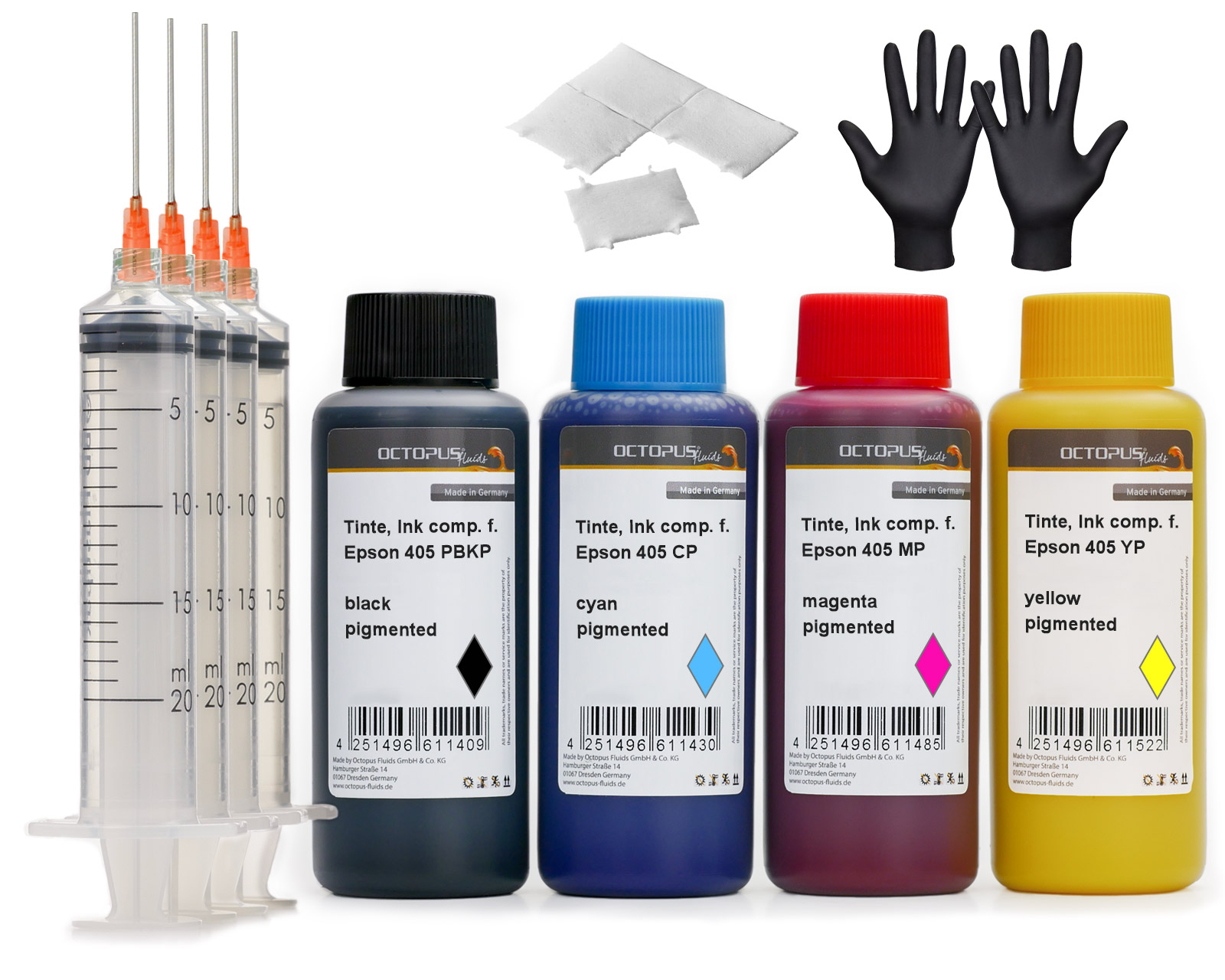 Printer ink set for Epson 405 ink cartridges, WF-3820, WF-4820, WF-7830
Printer ink for Epson WorkForce EC-C 7000, Pro WF-3820, WF-3825, WF-3830, WF-4820, WF-4825, WF-4830, WF-7830, WF-7835, WF-7840, WF-7310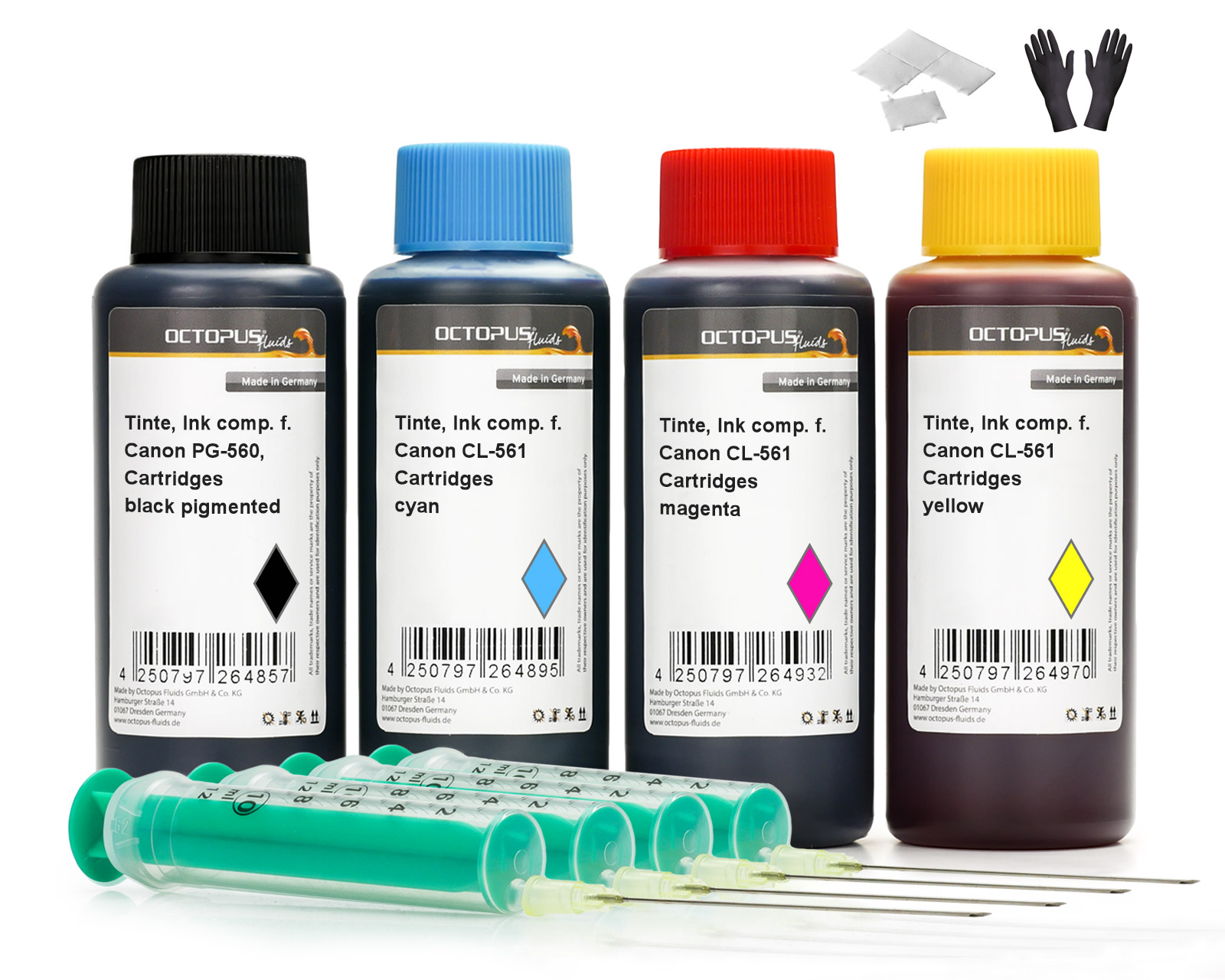 Octopus printer ink set compatible for Canon PG-560, CL-561 ink cartridges, Canon Pixma TS 5300, 7400
Druckertinte für Canon Pixma TS 5300, TS 5350, TS 5350, TS 5351, TS 5352, TS 5353, TS 7400, TS 7450, TS 7450, TS 7451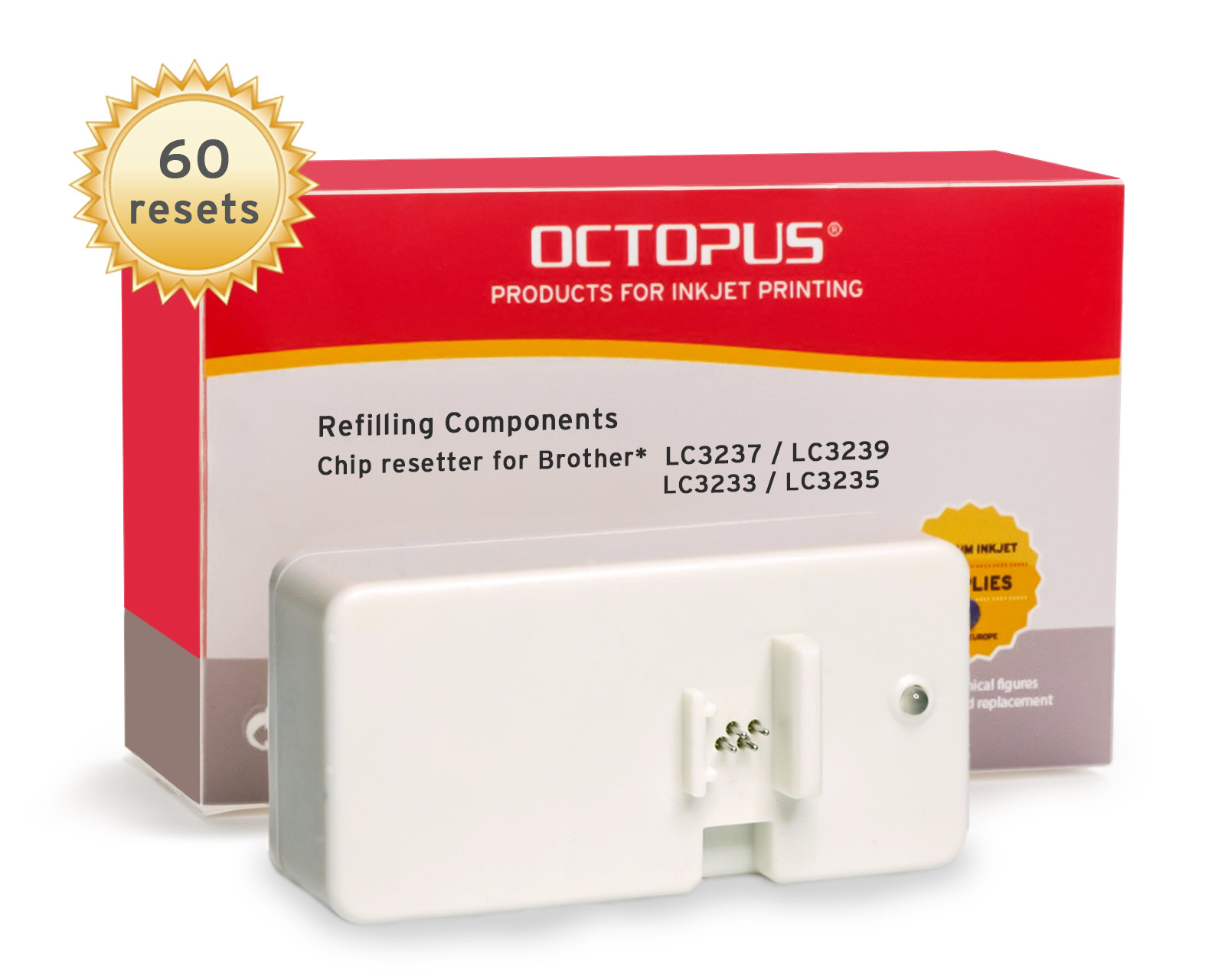 Chipresetter for Brother LC-3237, LC-3239, LC-3233, LC-3235 inkjet cartridges, for 60 Resets
Chip Resetter for resetting Brother LC-3237, LC-3239, LC-3233, LC-3235 und Brother DCP-J 1100, HL-J 6000, HL-J 6100, MFC-J 1300, J 5945, J 6945, J 6947 cartridges
5 x 30 ml Octopus Fluids Alcohol Ink Complete Kit GOLDEN EVE with Blending Solution, Alcohol Ink Paper and accessoreies for fluid art
Start now with Alcohol Ink painting with the complete set Octopus Fluids alcohol inks from Germany. 5 colours Alcohol Ink, Blending Solution and all accessories in a set.