Philosophie der Octopus Concept GmbH, Octopus Fluids GmbH & Co. KG und ihrer Mitarbeiter
Wir denken, dass es gerade in schnelllebigen, teilweise unübersichtlichen Zeiten wie diesen umso wichtiger ist, alles Tun und Wirken für uns allgemeingültigen Grundsätzen zu unterziehen und sich selbst an diesen und nicht nur am geschäftlichen Erfolg messen zu lassen.
Integrität:
Den eigenen Vorteil nie vor das Wohl unseres Kunden zu stellen, das Vertrauen unseres Kunden stets zu würdigen und bei allen Entscheidungsprozessen die Interessen der Allgemeinheit zu berücksichtigen.
Ehrlichkeit:
In allen Fragen vertrauenswürdig und nie absichtlich irreführend zu sein, insbesondere Informationen nach bestem Wissen und Gewissen neutral, vollständig und korrekt darzustellen.
Offenheit:
In allen Fragen der Vorgehensweise die Geschäftspraktiken unseren Kunden klar und verständlich darzustellen.
Verantwortung:
Für die geschäftlichen Verpflichtungen, die man tatsächlich und realistisch zu leisten im Stande ist, Verantwortung zu übernehmen und keine Verpflichtung für Aufgaben zu übernehmen, deren Erfüllung den Rahmen der eigenen Leistungsfähigkeit übersteigt.
Grenzen:
Das Erkennen der eigenen Grenzen und ein entsprechendes Verhalten, diese Grenzen nicht zu überschreiten, sind gleichfalls Grundlage unserer ausgeübten Geschäftspraxis.
Objektivität:
Faire und neutrale Beratung (Ratschläge) sind wesentliche Elemente für unsere tägliche Berufsausübung. Ein gesundes Urteilsvermögen soll nie von persönlichen Gefühlen oder einseitigen Interessen beeinflusst werden.
Respekt:
Die Gleichstellung von Menschen unabhängig von Geschlecht, Herkunft, Religion, Behinderung oder sexueller Orientierung ist uns wichtig.
Vorbild:
Sowohl das Geschäftsgebaren als auch das Verhalten im Privatleben prägen unseren persönlichen wie auch den Ruf der Octopus Concept GmbH, der Octopus Fluids GmbH & Co. KG und all ihrer Mitarbeiter - entsprechend soll unser eigenes Verhalten sein.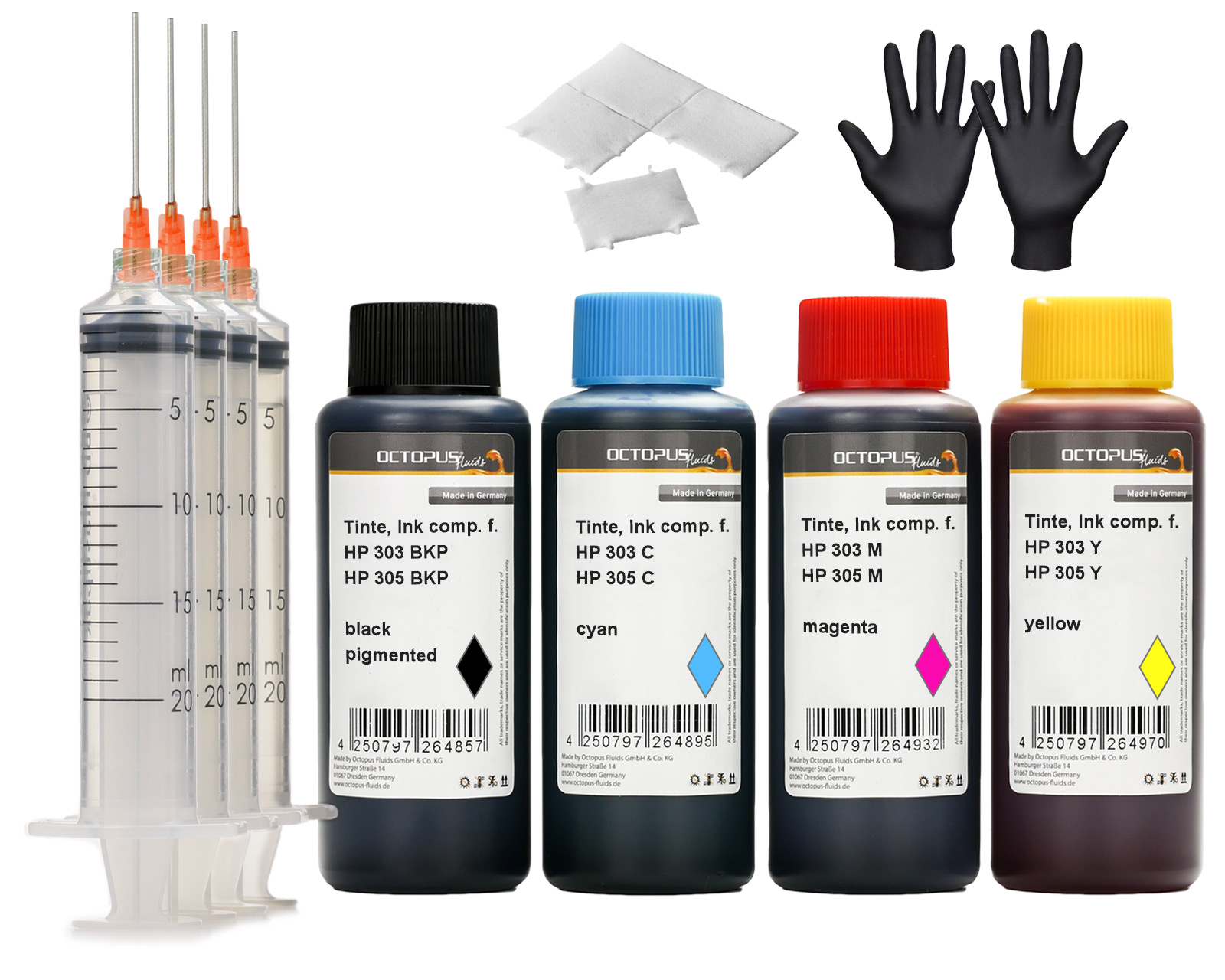 Printer Ink Set for HP 303 and HP 305 Ink cartridges
Printer ink for HP ENVY, Photo 7130, 7134, 6232, 7830, 6230, 6234, 6220, Tango, DeskJet 2700 Series, DeskJet Plus 4100 Series, Envy 6000 Series, Envy Pro 6400 Series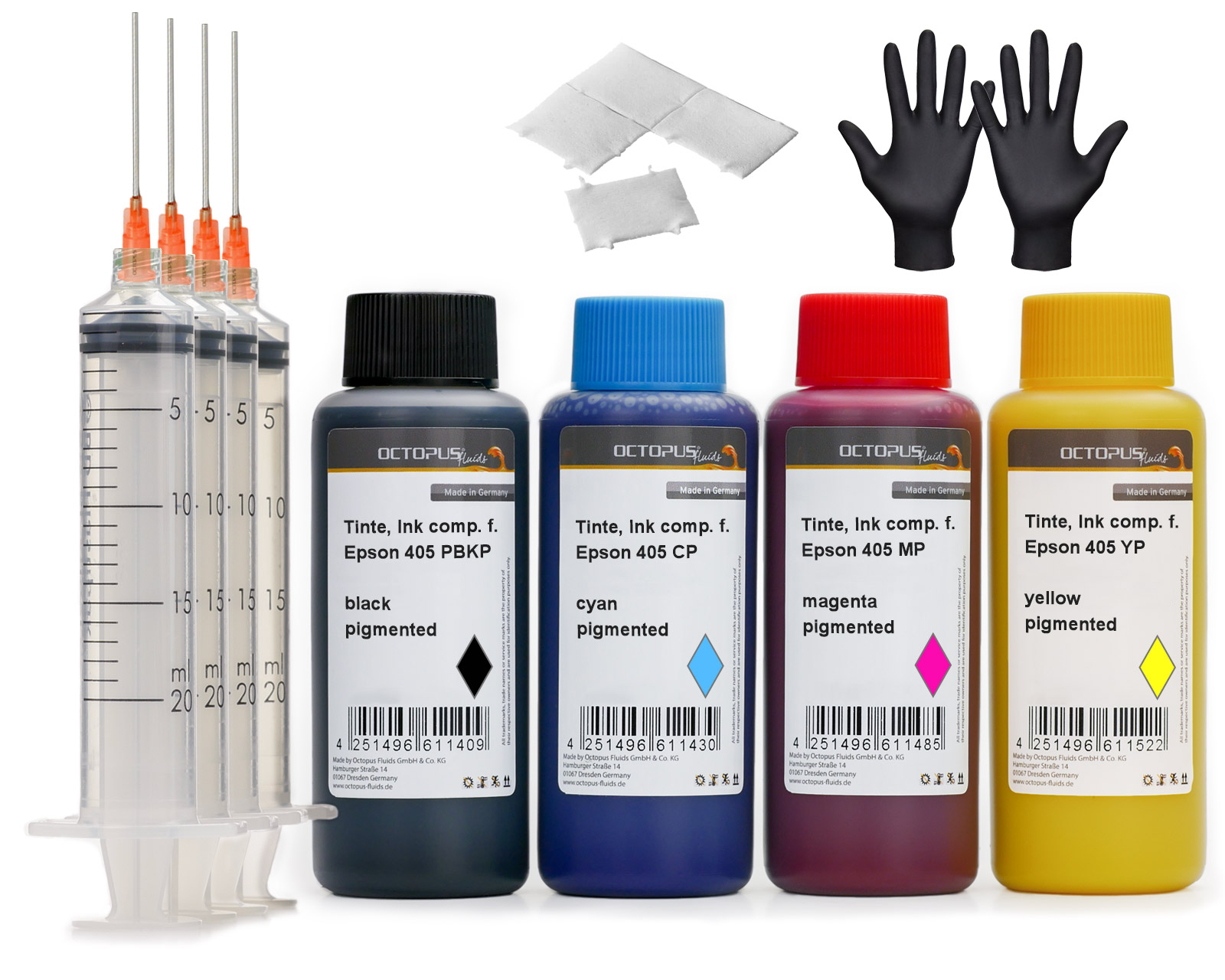 Printer ink set for Epson 405 ink cartridges, WF-3820, WF-4820, WF-7830
Printer ink for Epson WorkForce EC-C 7000, Pro WF-3820, WF-3825, WF-3830, WF-4820, WF-4825, WF-4830, WF-7830, WF-7835, WF-7840, WF-7310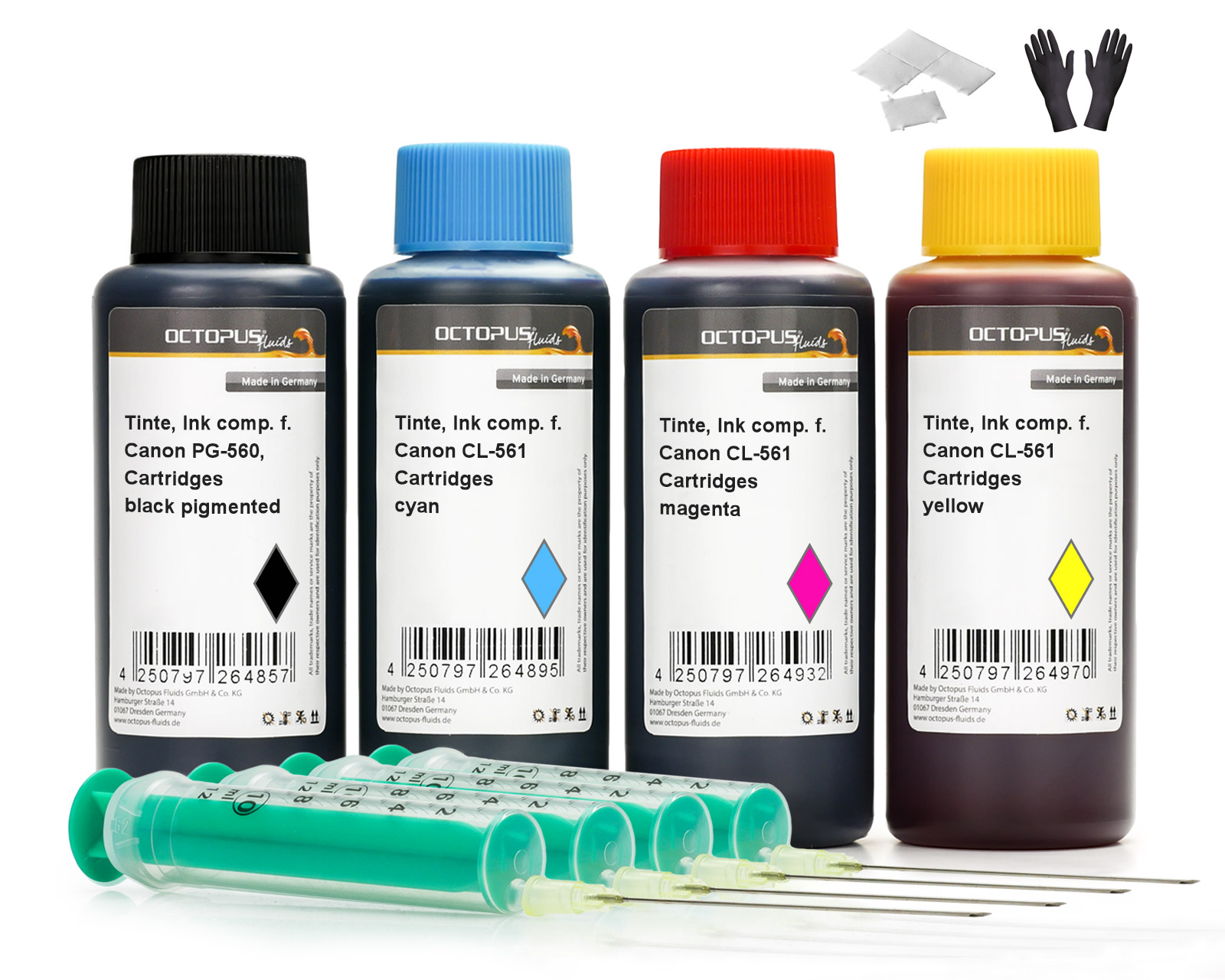 Octopus printer ink set compatible for Canon PG-560, CL-561 ink cartridges, Canon Pixma TS 5300, 7400
Druckertinte für Canon Pixma TS 5300, TS 5350, TS 5350, TS 5351, TS 5352, TS 5353, TS 7400, TS 7450, TS 7450, TS 7451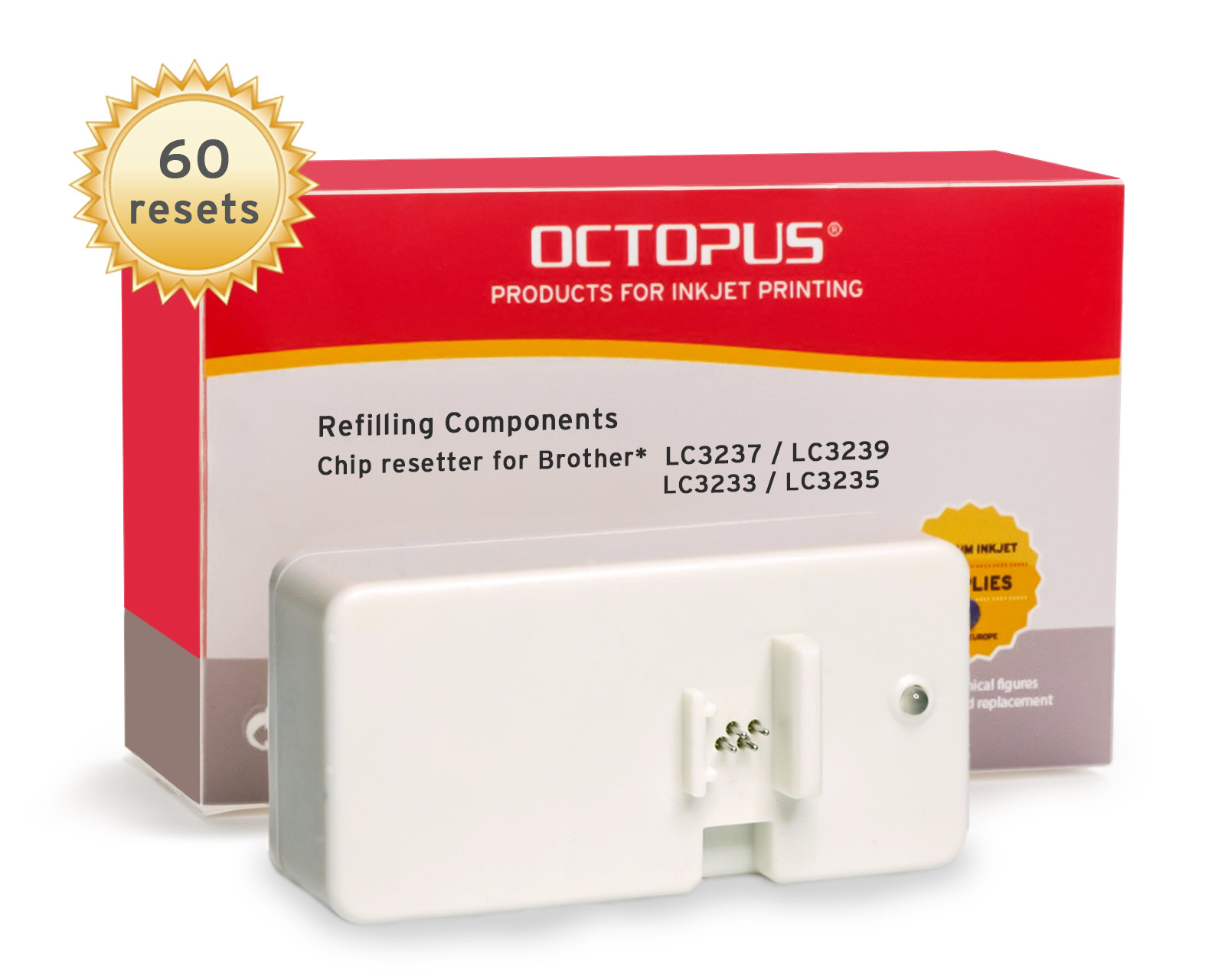 Chipresetter for Brother LC-3237, LC-3239, LC-3233, LC-3235 inkjet cartridges, for 60 Resets
Chip Resetter for resetting Brother LC-3237, LC-3239, LC-3233, LC-3235 und Brother DCP-J 1100, HL-J 6000, HL-J 6100, MFC-J 1300, J 5945, J 6945, J 6947 cartridges
5 x 30 ml Octopus Fluids Alcohol Ink Complete Kit GOLDEN EVE with Blending Solution, Alcohol Ink Paper and accessoreies for fluid art
Start now with Alcohol Ink painting with the complete set Octopus Fluids alcohol inks from Germany. 5 colours Alcohol Ink, Blending Solution and all accessories in a set.