2021/12 :: Weihnachtsnewsletter für die kreativen Tinten
Bunte Farbvielfalt im Winter
Newsletter vom Dezember 2021:
Während der Winter Deutschland fest im Griff hat und viele Menschen gedanklich schon bei den Feiertagen sind, arbeiten unsere Teams weiter an neuen Produkten und Farben. Auch in den letzten Wochen haben wir einige spannende Meilensteine erreicht, von denen wir Euch heute gerne berichten möchte. Euer tolles Feedback hat alle im Team zu Höchstleistungen angespornt, weswegen der Newsletter hier etwas länger als gewöhnlich ausfällt. Folgende Themen stehen heute auf der Agenda:
OCTOPUS goes Australia
Farbspaß in XXL, unsere neuen 100ml Flaschen
Ordnung und Übersichtlichkeit, unsere neuen Farbhalter & Displays
Schreibkultur auf höchstem Niveau, die neuen Diplomatfüllfederhalter
Kalender & Anleitungen, die neuen Tutorials im Blog
Presse
Genauso produktiv soll es bei uns auch im kommenden Jahr weitergehen.
Wir haben ein paar spannende Projekte und tolle Produkte für 2022 geplant.
Lasst Euch gerne überraschen!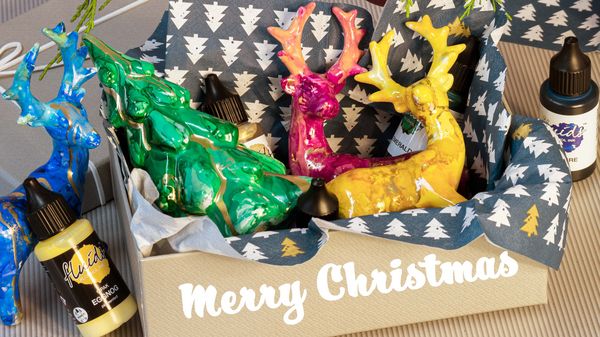 Gerade über Instagram bekommen wir doch relativ häufig Anfragen aus dem europäischen Ausland, ob und wo man unsere Farben testen kann. Neben den Staaten kommen solche Nachrichten oft aus Australien und Neuseeland, weswegen wir in den vergangenen Monaten einen Schwerpunkt auf die Erschließung neuer Gebiete gelegt haben. Australien geht als Paradebeispiel voran. Zusammen mit dem Unternehmen vor Ort "Homes N Living", ist es nun möglich, auch dort die meisten unserer kreativen Farben zu bekommen.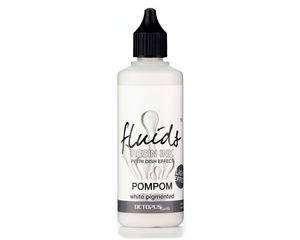 Aufgrund der Farbintensität unserer Resin Inks sind diese sehr ergiebig. Eine normale 30ml Flasche hält also eine ganze Zeit lang. Da die Weißtöne "MILK", "POMPOM" & "ENOKI" allerdings als "Effektfarben" bei eigentlich jeder Anwendung gebraucht werden, gibt es diese nun in der 100ml Flasche.

20,95 EUR (20,95€ / 100ml)
OCTOPUS Display für Alcohol Inks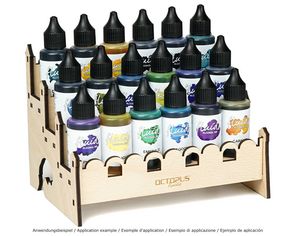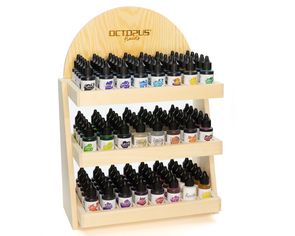 Im Zusammenhang mit unserer Expansion in verschiedene Märkte haben wir uns nicht nur mit neuen Ländern, sondern auch mit neuen Verkaufskanälen beschäftigt. Als bis dato reiner Onlineshop sind wir nicht im stationären Einzelhandel vertreten. Auch das soll sich 2022 ändern. Um unsere Tinten auf der Ladentheke ins richtige Licht zu rücken, haben wir diese tollen Verkaufsdisplays kreiert. Das große Display wird von einer befreundeten Behindertenwerkstatt aus Dresden in Handarbeit zusammengebaut. Das kleine Display, welches eher für zu Hause gedacht ist, wird ebenfalls in Dresden und in Handarbeit hergestellt. Beide Holzdisplays können im Shop erworben werden.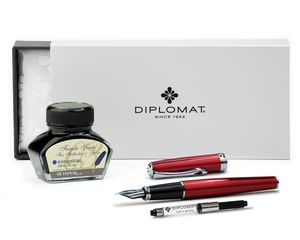 Füllhalter Diplomat Excellence
Der Excellence A2 wurde entworfen, um eine perfekte Balance und den besten Komfort in den Händen zu gewährleisten. Das Gehäuse dieses hochwertigen Füllhalters wird vollständig aus Metall gefertigt und anschließend mit einer hochwertigen, transparent-roten Lackierung versehen. Dies garantiert beste Haltbarkeit. In Kombination mit unseren Schreibtinten das perfekte Duett in Sachen Tradition und Schönheit.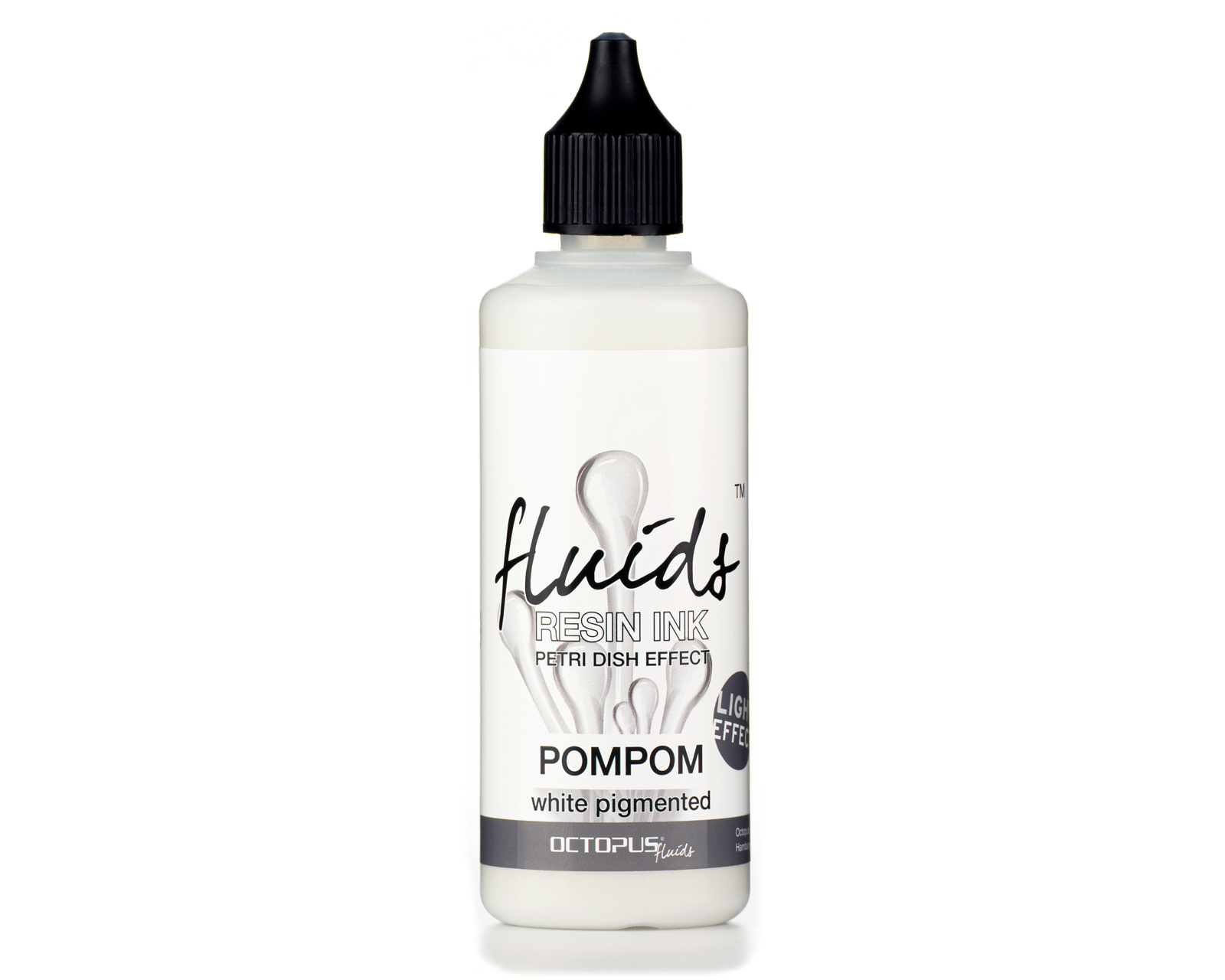 Octopus Fluids Resin Ink POMPOM, Alcohol Ink für Epoxidharz PETRI DISH EFFECT Light, weiß
POMPOM is the ultimate white alcohol ink for all resin artists. It´s perfectly designed to sink transparent alcohol inks into low viscosity epoxy to create the most detailed petri dish art.
Octopus wooden display for storing 18 Alcohol Ink bottles
Use this display or shelf to store your artist paints. Made of beech wood paint rack for 18 bottles
Octopus sales display for presentation of 120 Alcohol Inks or 48 fountain pen inks
Use this sales display or shelf to showcase your artist colors on the sales floor or counter.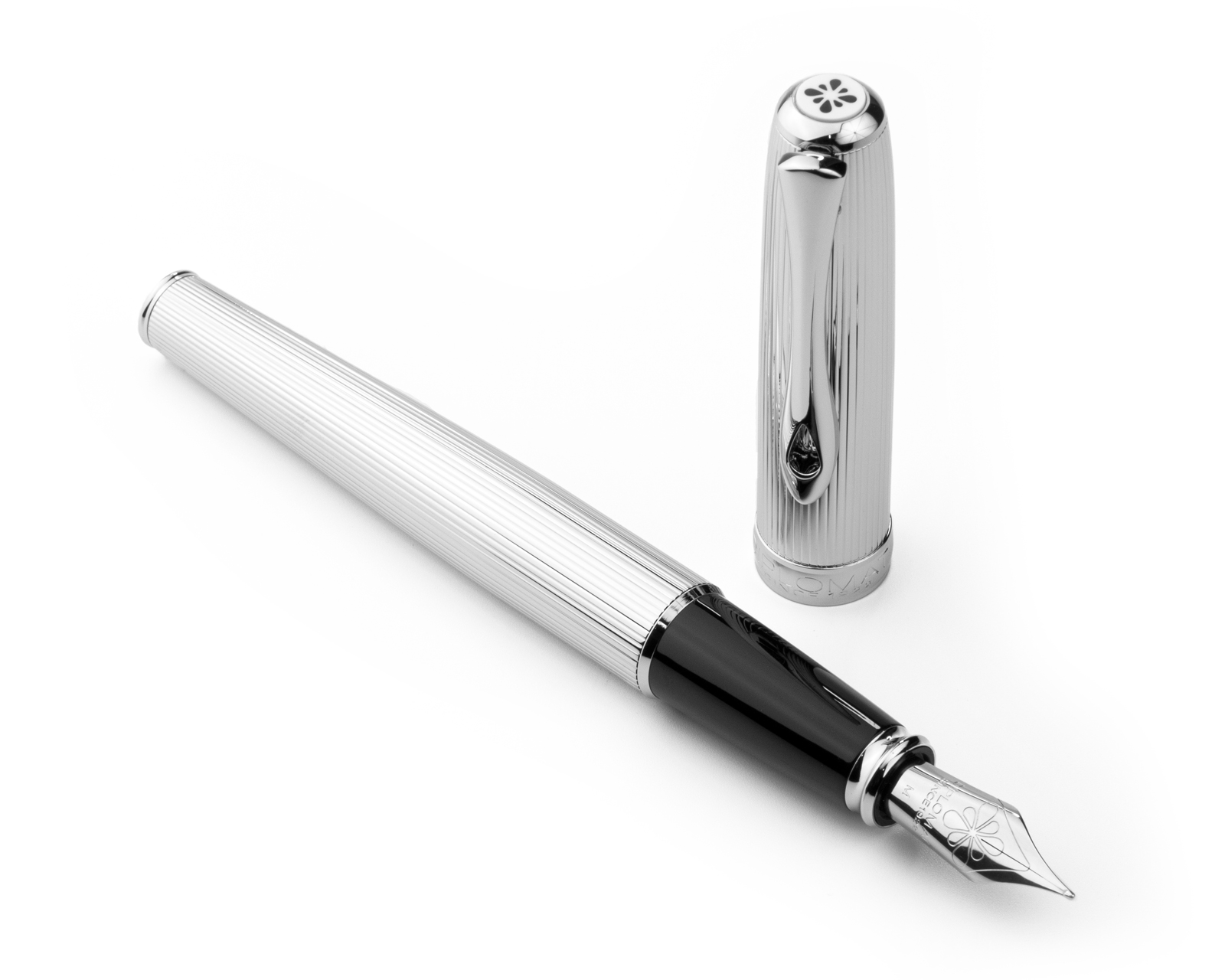 Fountain pen Diplomat Excellence A2 guilloche chrom, M-nib
The Excellence A2 fountain pen from Diplomat combines class and elegance in an inimitable way and also ensures a high level of everyday usability.