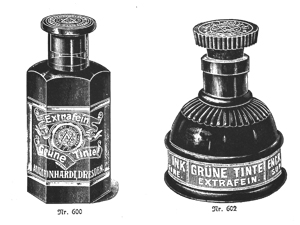 To make green ink green, unsavory methods had to be used.
Copper plates were hung in a wooden box, and the closed box was then placed in a pile of manure for several weeks.
When it was pulled out again and opened, the poisonous verdigris could be scraped off the copper plates, which was then used to make the color green.
Of course, from our point of view, these stories are always a bit funny. But that's how it was back then. Today, of course, green inks are no longer produced in this way.
The historical green inks have long since been replaced by inks such as Bamboo Green by Jansen, Cactus by Noodlers and Bethge inks by Herbin. Today, vegetable or chemical dyes are used for coloring.
Refill Ink set for HP 30, 31, 32 Smart Tank 315, 450, 455, 457, 550, 555, 559, 570, 655, CMYK
Refill ink set for HP 30, 31, 32 XL HP Smart Tank 315, Wireless 450, Wireless 455, Wireless 457, Plus 550, Plus 555, Plus 559, Plus 570, Plus 655 a.o.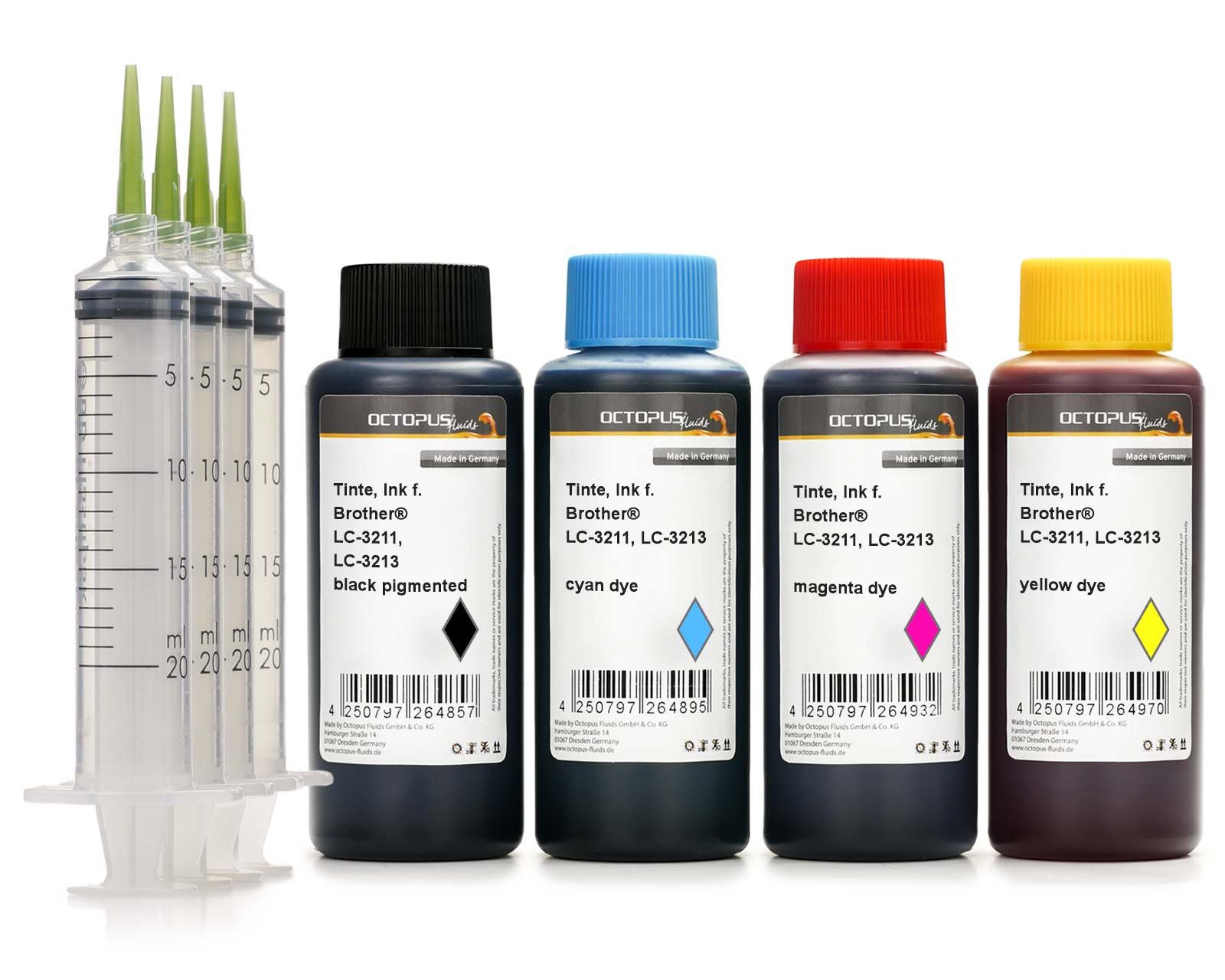 Refill Ink set for Brother LC-3211, LC-3213 cartridges, CMYK
Set for Brother LC-3211, LC-3213, Brother DCP-J 572, DCP-J 770, DCP-J 772, DCP-J 774, MFC-J 490, MFC-J 491, MFC-J 497, MFC-J 890, MFC-J 895 a.o.