How the ink gets onto the paper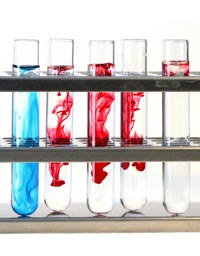 A widespread opinion is that only the printer is decisive for the print quality and that the ink cartridge, on the other hand, only serves to store "colored water".
This is not correct!
Printer ink - And it is more than just colored water !
The quality depends just as significantly on the use of the correct ink, the ink cartridge and the print head. Printer ink is a chemically very complex liquid, which must be adjusted to all parts of the printer.
What happens during the printing process in the inkjet printer?
Each print job sets in motion a very intricate sequence within the printer. The electronic circuits in the printer send hundreds of signals to the ink nozzles. The diameter of these nozzles in the print head is equivalent to just one-third of a human hair.
In thermal ink printers, these electrical impulses create an extremely hot steam bubble that presses the finest ink droplets through the nozzles.
This happens up to 36,000 times a second in each individual nozzle. When the ink reaches the printing paper, it travels at speeds of up to 50 km/h. The individual ink droplets have to be removed from the paper before they can be used.
The individual ink droplets must be placed very precisely during this process so that the human eye does not detect any discrepancy between nature and the printed result.
The precision and speed of this process are equivalent to successfully tossing a 5-cent coin from a 30-story skyscraper into a bucket on the sidewalk in front of it. Oh, and by the way, the bucket is carried around - after all, the paper moves during printing.
It's clear that the printer and the printer ink must be a perfectly coordinated team.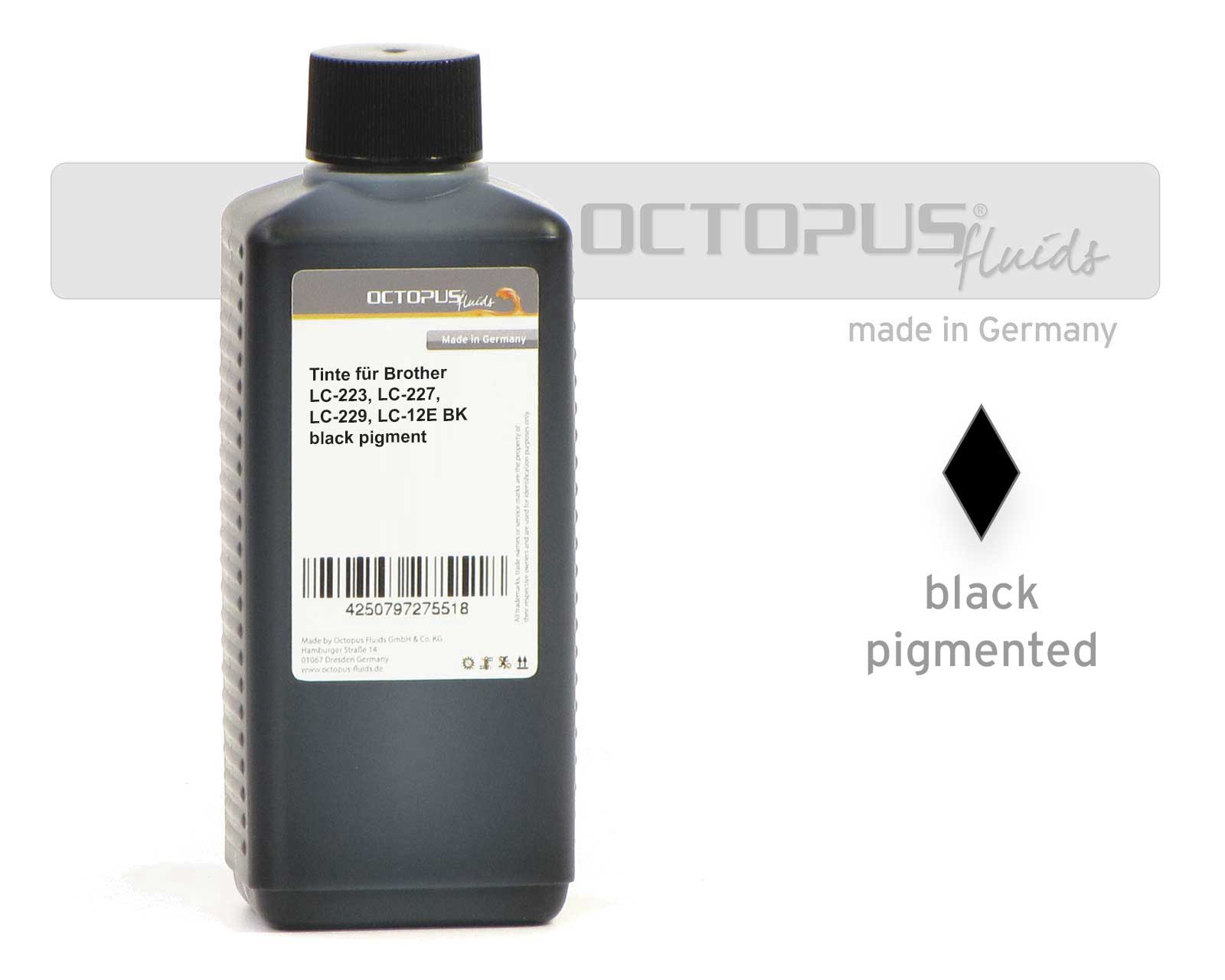 Refill ink Brother LC-223, LC-227, LC-229, LC-12E black pigmented
Refill Ink Selection, a selection of the best inks of the manufacturer OCP.
Refill ink Brother LC-22UBK, BT6000BK, DCP-J 785, MFC-J 985 black
The colour was developed by Octopus Fluids, specifically for Brother DCP-J 785, MFC-J 985.
Ink for Canon PGI-525, 550, 555, 570, PG-540, 545, 510, 512 pigm. black
The colour was developed by OCP specifically for Canon Pixma PRO 100 photo printers.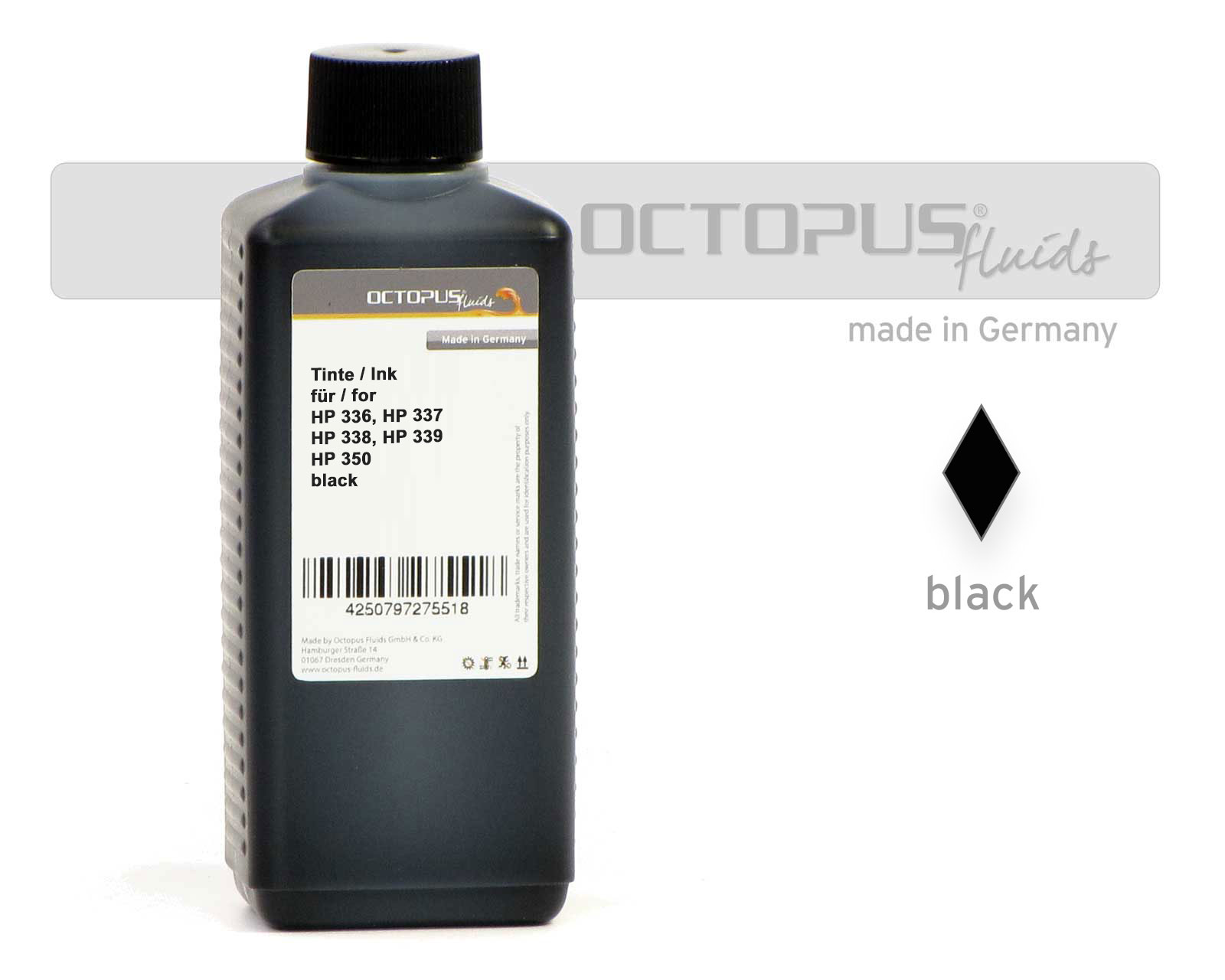 Octopus Refill Ink for HP 336, 337, 338, 339, 350, 350 XL pigmented black
Test inks according to DIN 53126 are produced by Octopus Fluids® and tested according to DIN EN 14370, DIN 19268 and DIN 51562.