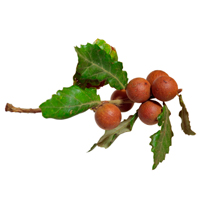 Iron gall inks have been in use since the 3rd century AD.
They consist of iron and copper sulfate, tannins from gall apples, gum arabic, and wine or water as a solvent. Writing made from iron gall ink is gray at first, but then turns black. Unfortunately, iron gall ink attacks the parchment after some time (ink corrosion).
Take gall apples from the oak and gum arabic, two ounces of each, plus three ounces of vitriol. Crush the gall apples and soak them for three days.
Then boil them in three quarts of rainwater or in water from a standing basin. When half the water has evaporated, take them off the fire and add vitriol and the gum arabic, stirring everything until it is cold. Then put it in a cold, damp place. Note that it goes bad after three weeks.
(translated original text from the Medieval House Book - late 14th century)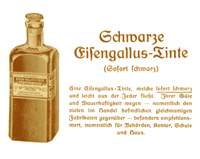 Glass bottle for iron gall ink
Caption:
Black iron gall ink
(Instant Black)

An iron gall ink, which immediately flows black and easily from the pen. Because of its quality and durability - especially compared to the many brands of the same name on the market - it is especially recommended for authorities, offices, schools and homes.
Refill Ink set for HP 30, 31, 32 Smart Tank 315, 450, 455, 457, 550, 555, 559, 570, 655, CMYK
Refill ink set for HP 30, 31, 32 XL HP Smart Tank 315, Wireless 450, Wireless 455, Wireless 457, Plus 550, Plus 555, Plus 559, Plus 570, Plus 655 a.o.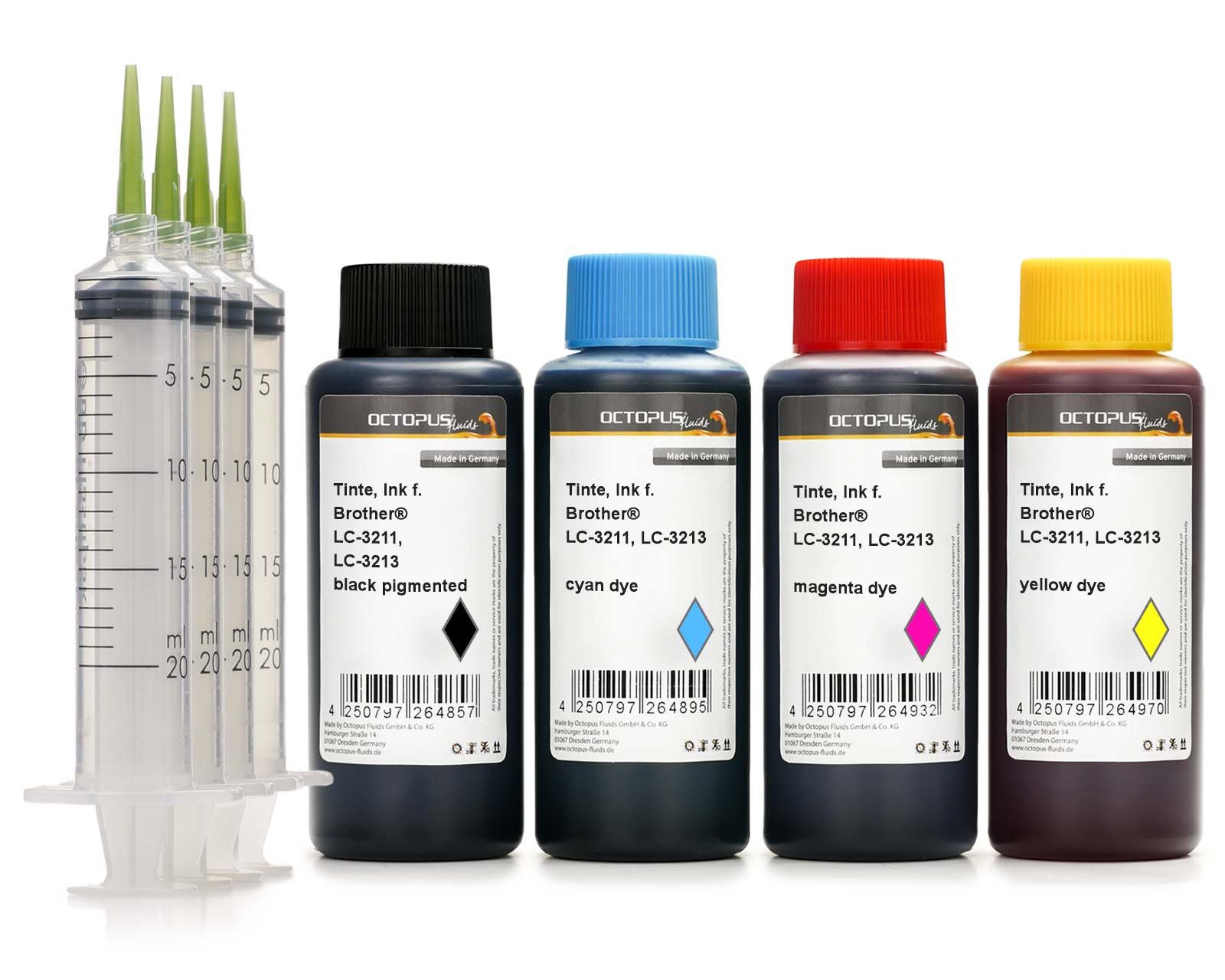 Refill ink comp. with Brother LC-3211, LC-3213 cartridges, CMYK
Set for Brother LC-3211, LC-3213, Brother DCP-J 572, DCP-J 770, DCP-J 772, DCP-J 774, MFC-J 490, MFC-J 491, MFC-J 497, MFC-J 890, MFC-J 895 a.o.