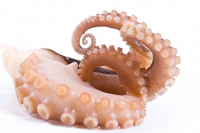 Sepia ink is obtained from the ink of the ten-armed cuttlefish (splashed to ward off attackers).
In the past, this ink was used in diluted form for writing. Today it is mainly used for cosmetics, food production and as a cooking ingredient.
Sepia ink is excellent for natural coloring of pasta and rice dishes. It gives the dishes an intense black color.
"Sepia" is the name of the dark brown dye that still comes from the ink bladder of the sea dweller of the same name. After drying, the dye is pulverized in a mortar. For writing, the powder is mixed with rainwater and the binder "gum arabic". However, sepia ink was not known everywhere in Europe, only Cicero 106-43 BC) reports about it.
Carbon black and sepia inks were suitable for writing on papyrus. They were easily washable, so that the writing surface could be reused. Feathers made of cut reeds were the writing tools of the time
Sepia fountain pen ink from Octopus
Even today, we can still put our thoughts on paper with the noble color sepia. With one difference: no animal has to suffer for our fountain pen ink anymore!
By using high-quality and carefully matched colorants and ingredients, our writing ink achieves an extraordinary shading. The short drying time allows its use as water-soluble sketching ink as well as calligraphy ink.
Whether used with a fountain pen, glass pen or quill, the rich ink flow of our ink makes writing a pleasure.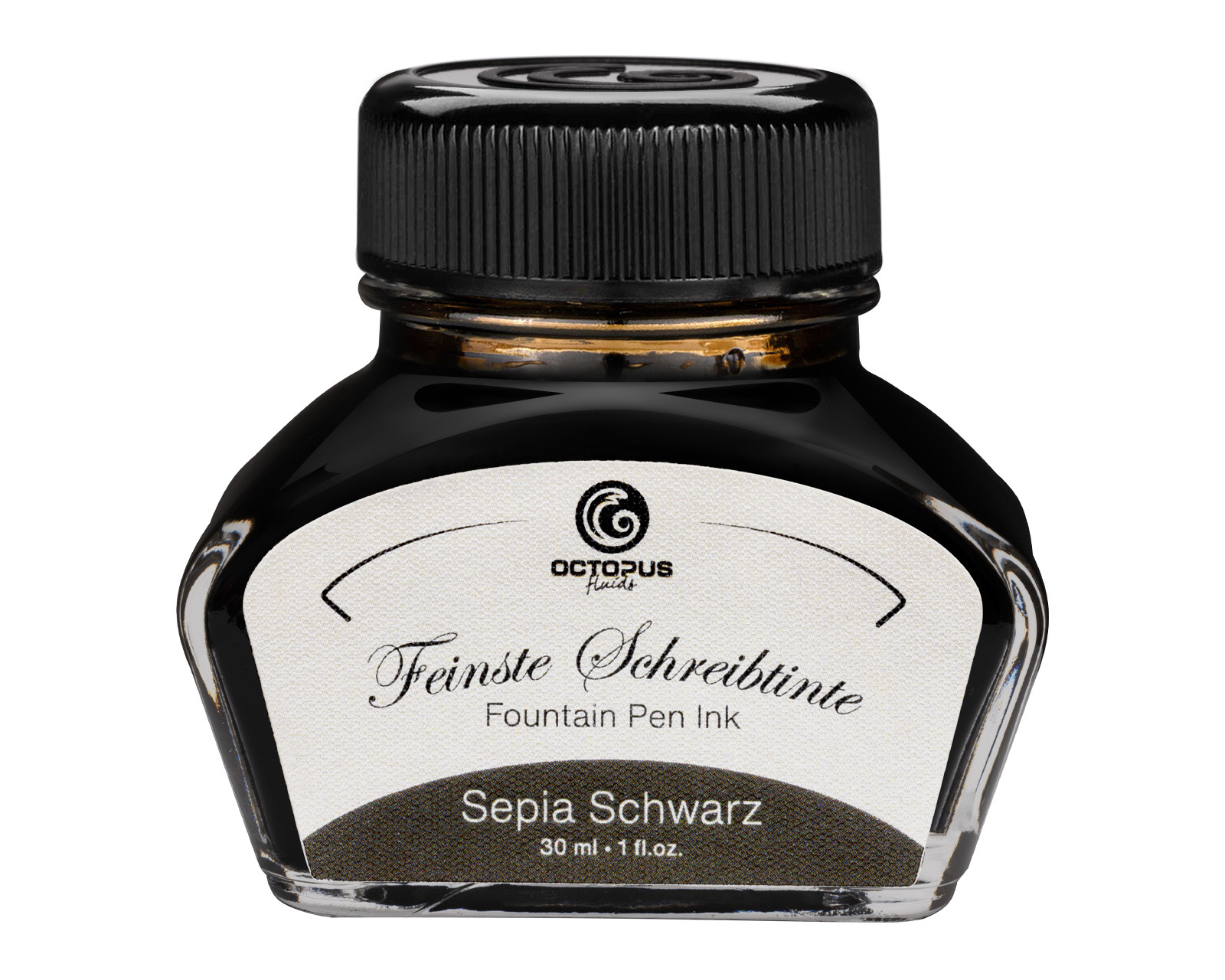 Fountain pen ink, writing ink for fountain pen, fountain pen ink Sepia Black
Finest writing ink for fountain pens, calligraphy and nibs. Buy the elegant fountain pen inks by Octopus Fluids directly here from the German manufacturer.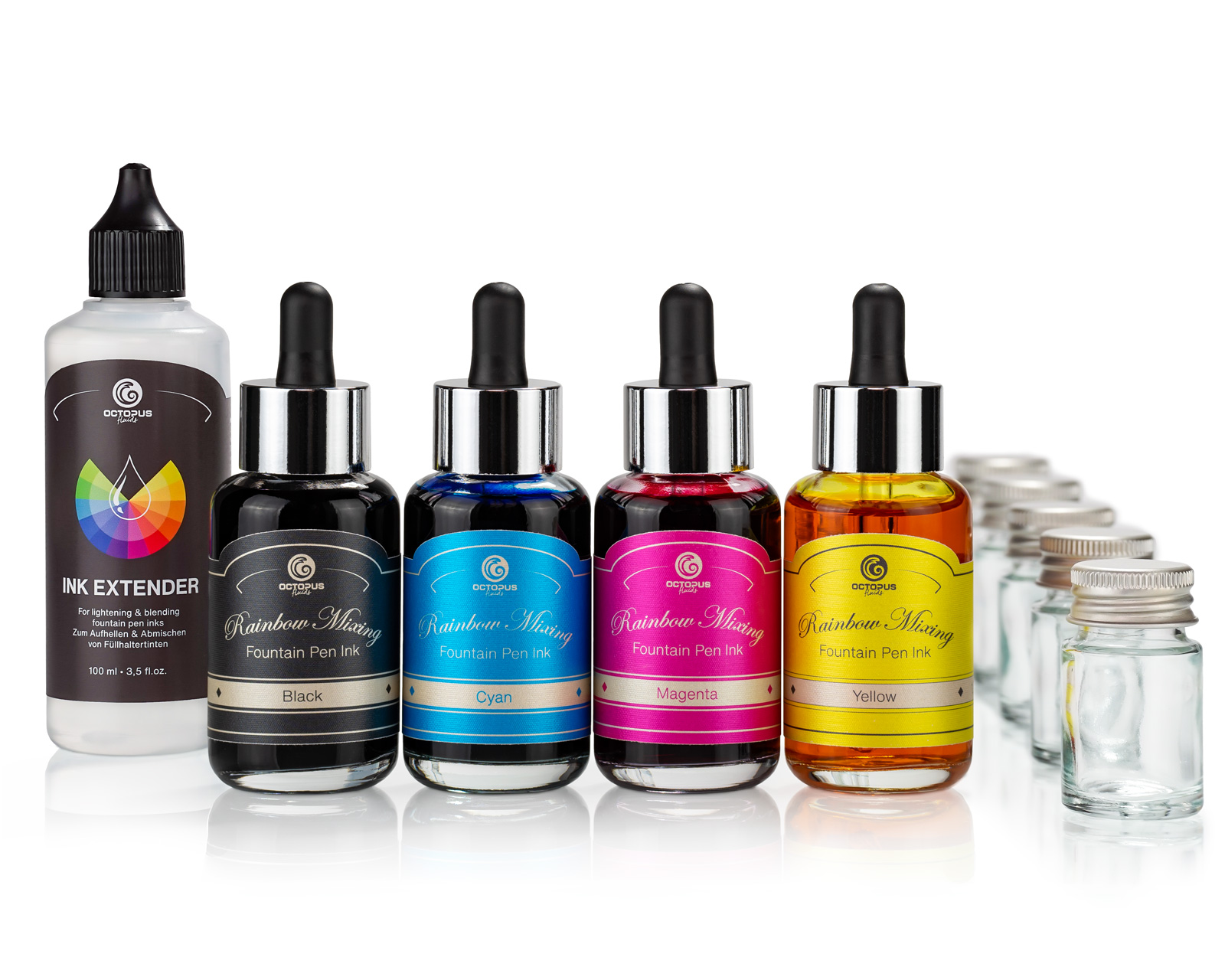 RIMIK™ Rainbow Ink Mixing Kit for fountain pens
Rainbow Ink Mixing Kit for fountain pens, mix your own favourite colour!