Winzig kleine Heizelemente in den Düsen des Druckkopfes werden innerhalb von Millisekunden erhitzt, bis sich Dampfbläschen bilden, die sich rasch ausdehnen.
Als unmittelbare Folge dieses Ausdehnungsvorganges werden Tintentröpfchen mit einem Durchmesser von 0,3 mm - 0,4 mm auf das Papier geschleudert.
Die Lebensdauer eines Druckkopfes mit dieser Technik beträgt ca. 50.000 DIN-A4-Seiten je ca. 4.000 Zeichen [ca. 200 Millionen (Mio.) Zeichen]. Aufgrund dieser relativ kurzen Lebensdauer wird der Druckkopf nicht in den Drucker, sondern in die Tintenpatronen eingebaut. Das hat den Vorteil, dass mit jeder neuen Tintenpatrone (nach ca. 100 - 3.000 DIN-A4-Seiten) auch der Druckkopf ersetzt wird.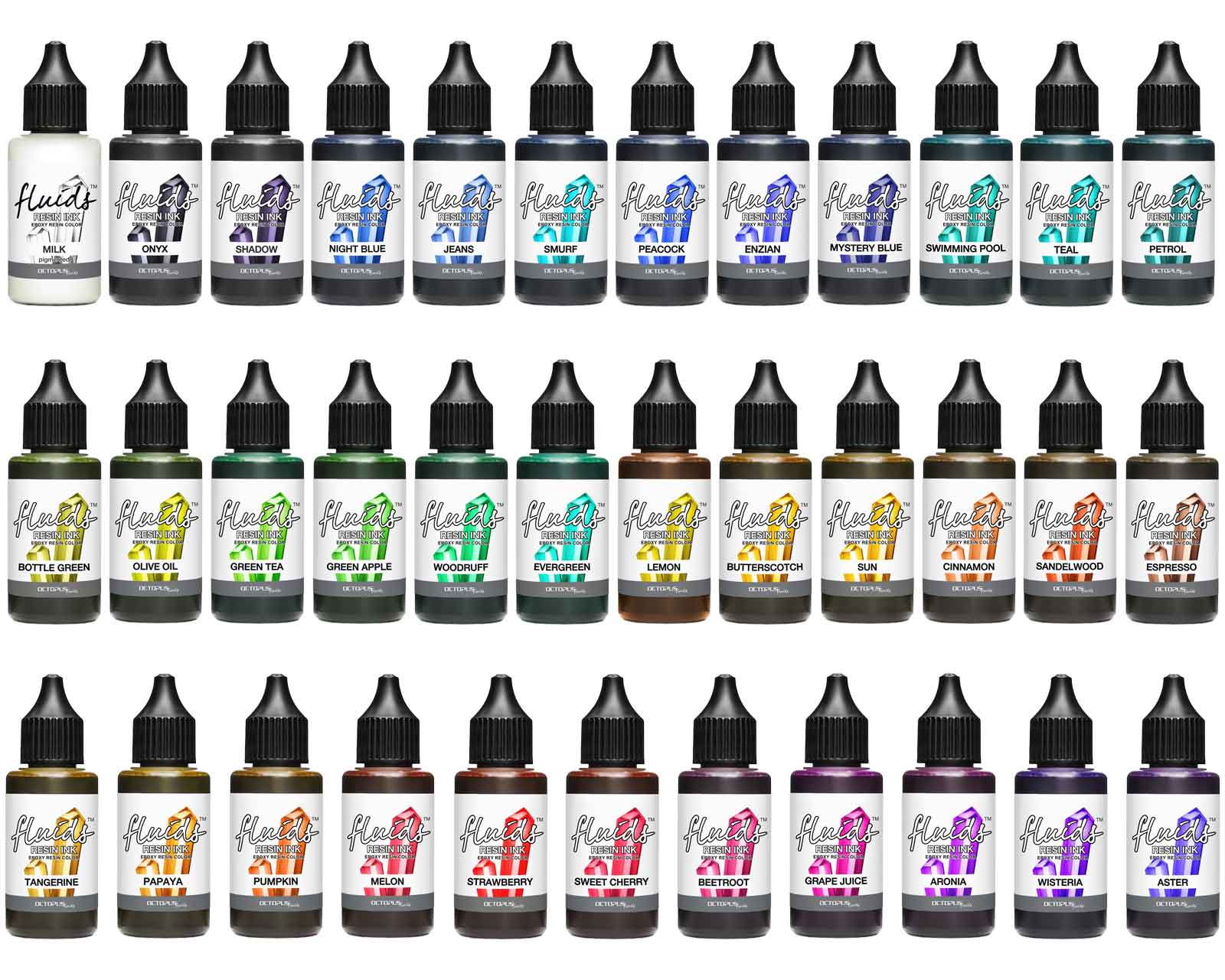 35x 30 ml Octopus Fluids Resin Ink Set, Alcohol Ink for Epoxy Resin and UV Resin
Colour-intensive alcohol ink for colouring epoxy resin and UV resin. Colour-faithful and without brown tint. 35 radiant epoxy resin colours in an economy set.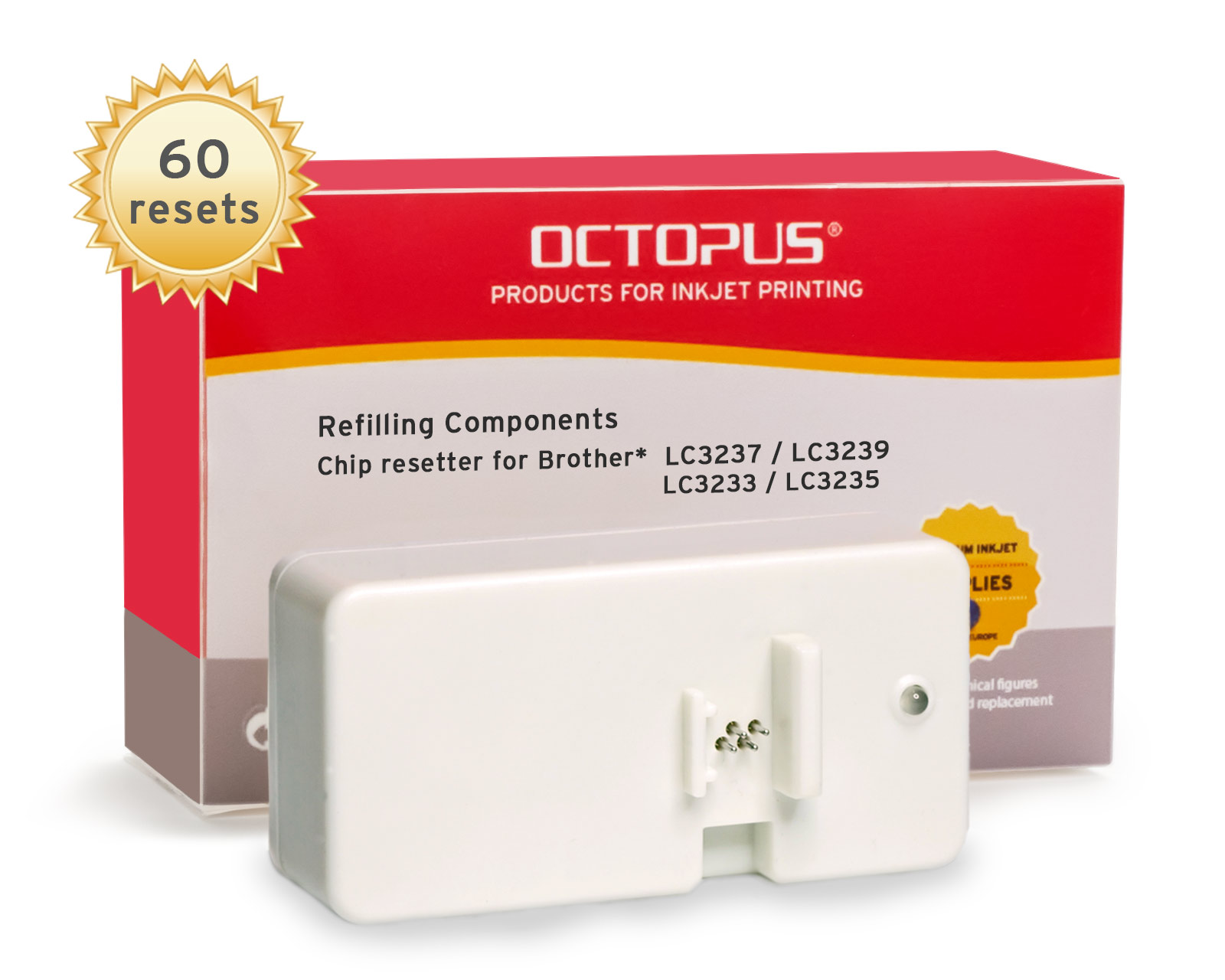 Chipresetter for Brother LC-3237, LC-3239, LC-3233, LC-3235 inkjet cartridges, for 60 Resets
Chip Resetter for resetting Brother LC-3237, LC-3239, LC-3233, LC-3235 und Brother DCP-J 1100, HL-J 6000, HL-J 6100, MFC-J 1300, J 5945, J 6945, J 6947 cartridges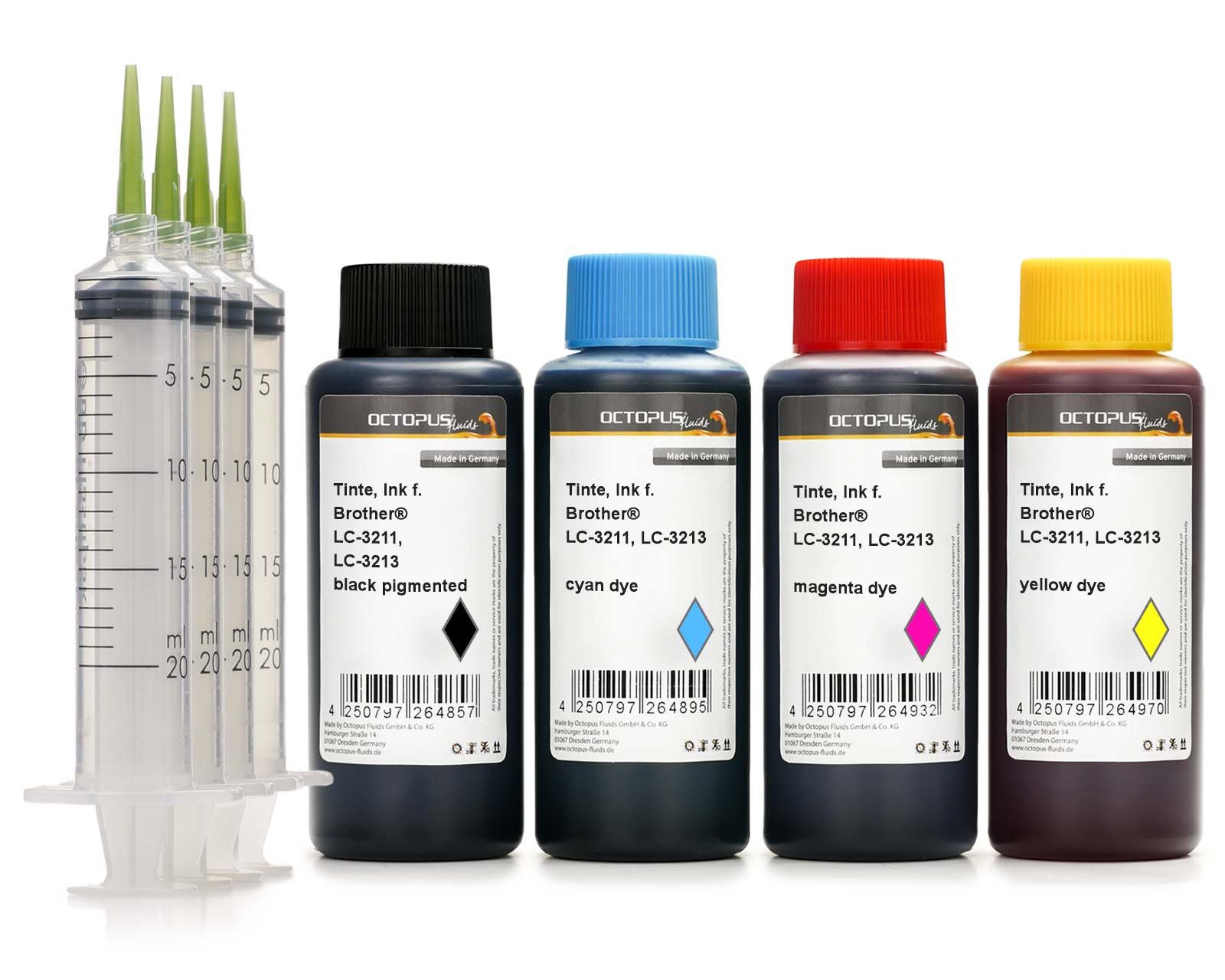 Refill Ink set for Brother LC-3211, LC-3213 cartridges, CMYK
Set for Brother LC-3211, LC-3213, Brother DCP-J 572, DCP-J 770, DCP-J 772, DCP-J 774, MFC-J 490, MFC-J 491, MFC-J 497, MFC-J 890, MFC-J 895 a.o.
Refill ink kit for Canon PGI-580 PGI-280, CLI-581, CLI-281 inkjet cartridges
Original Printer Cartridge Lexmark 34 xl black.
Refill ink kit for Epson 33, Expression Premium XP-530, XP-630, XP-830 CMYK
Refill inks specifically for Epson 33, Epson Expression Premium XP-530, XP-540, XP-630, XP-635, XP-640, XP-645, XP-830, XP-900, XP-7100 printers. Set comprising 5 ink colours and refill syringes.