Bezeichnung für ein Produkt ohne irgendeine Beigabe, z.B. für eine Grafikkarte ohne Treiber-CD, Spiele etc. Im Fall Bulktinte ist dies die Bezeichnung für Tinten die lose angeboten werden. Bulktinte erhalten sie in Flaschen, mit unterschiedlichen Füllmengen, abgefüllt. Der Bulk Tinte sind keine Utensilien, wie Spritzen, Verschlussstopfen usw. beigelegt. Bulktinte wird häufig an Firmen geliefert, welche die Tinte verarbeiten. Dies sind beispielsweise Druckertankstellen, Tintentankstellen aber auch Copyshops und andere Großverbraucher. Bulktinte wird üblicherweise in Füllmengen von 100ml, 250ml, 500ml, 1000ml, 5 Liter und 25 Liter angeboten.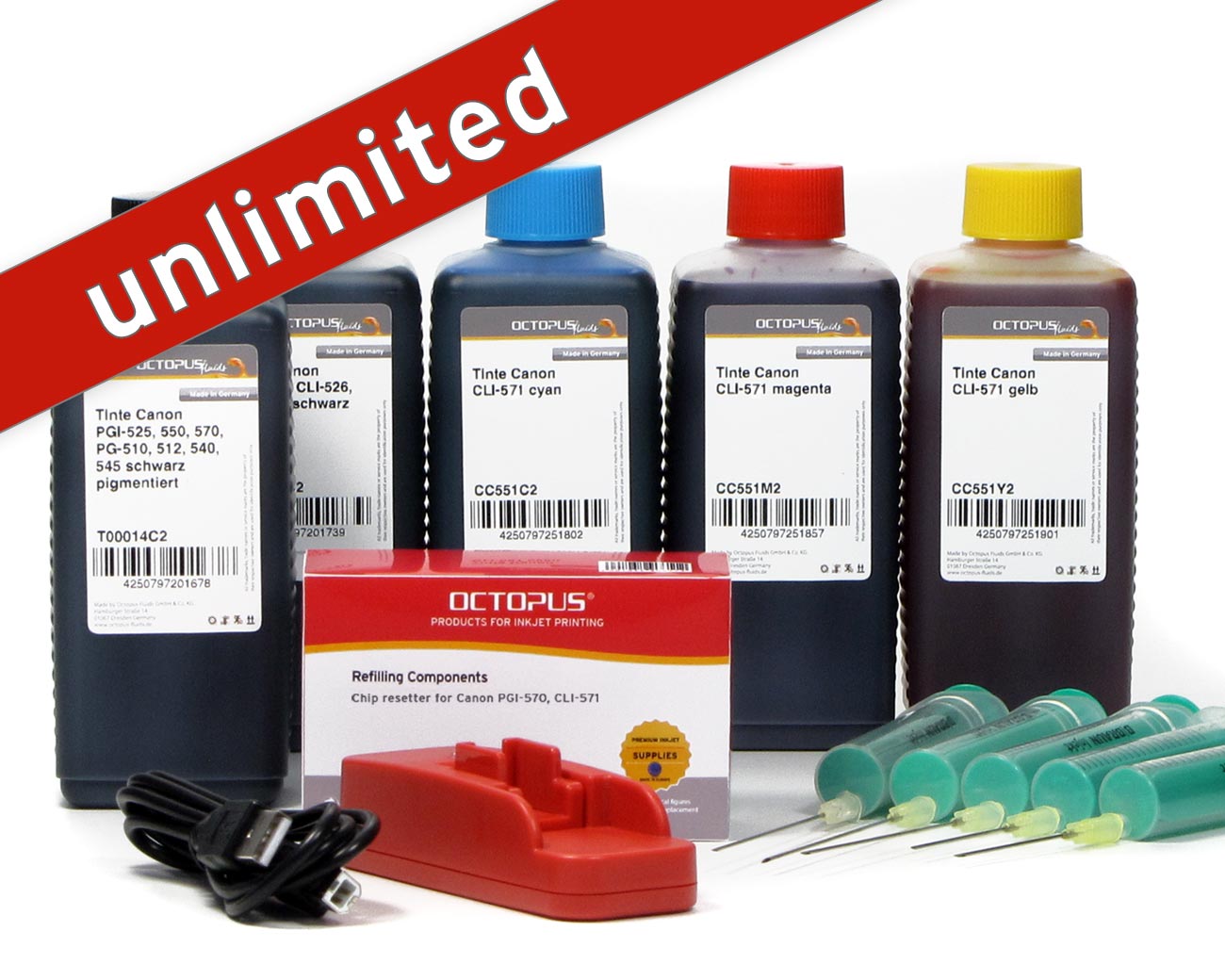 Set with chip resetter for Canon PGI-570, CLI-571 inkjet cartridges and 5x refill ink
Der Canon Chipresetter für PGI-570 und CLI-571 mit Tinte für Pixma MG 5700, MG 6800 und TS 5000, TS6000 Drucker
Chipresetter for Canon PGI-550, CLI-551 inkjet cartridges with 5x refill ink
Der Canon Chipresetter für PGI-550 und CLI-551 mit Tinte für Pixma IP, IX, MG und MX Drucker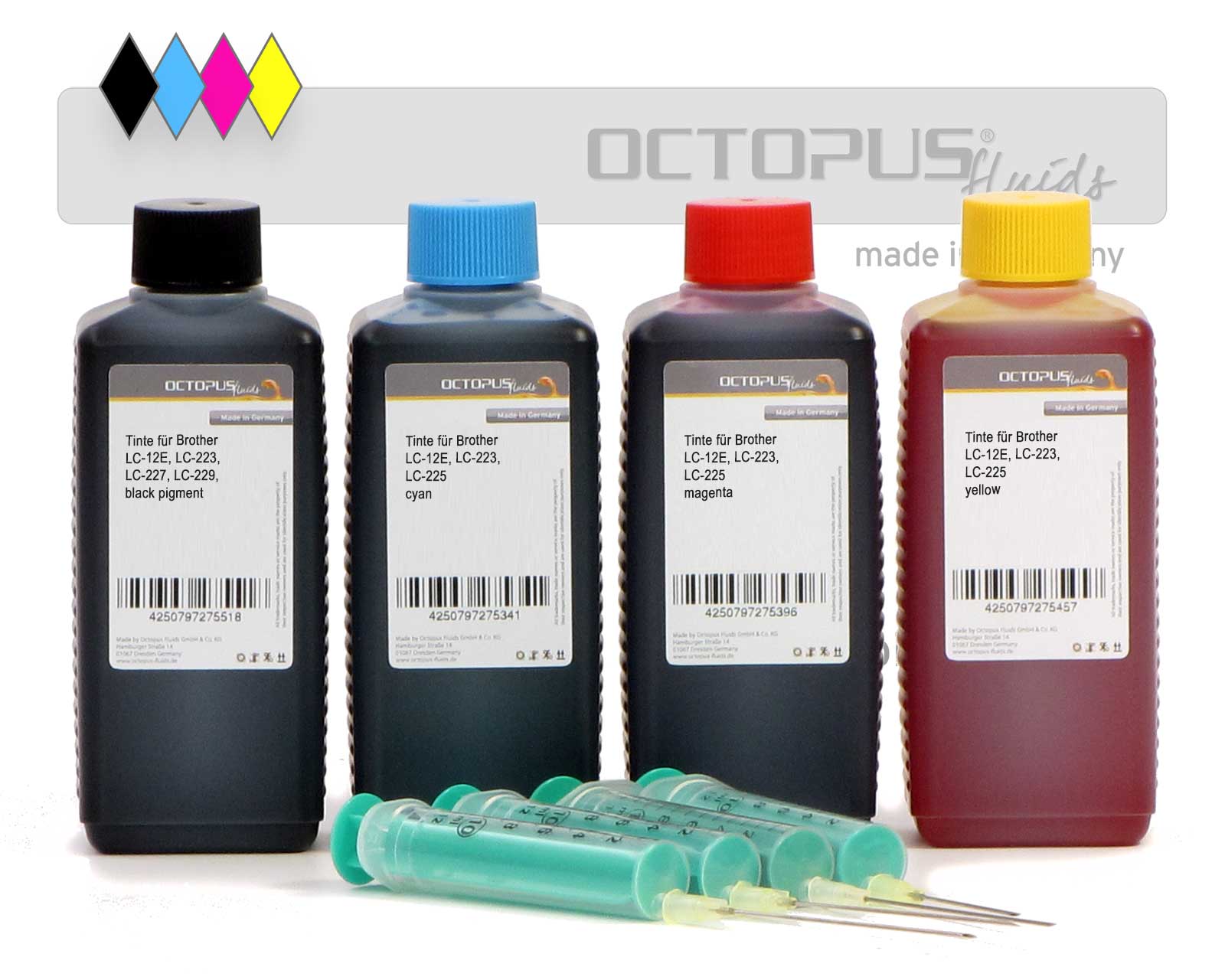 Ink set Brother LC-223, LC-225, LC-227, LC-229, LC-12E
Set comprising five ink colours and refill syringes.
Set of refillable cartridges for Brother LC-227, LC-225 with ink refill kits
Complete kit for Brother LC-227, LC-225, DCP-J 4120, MFC-J 4420, MFC-J 4425, MFC-J 4620, MFC-J 4625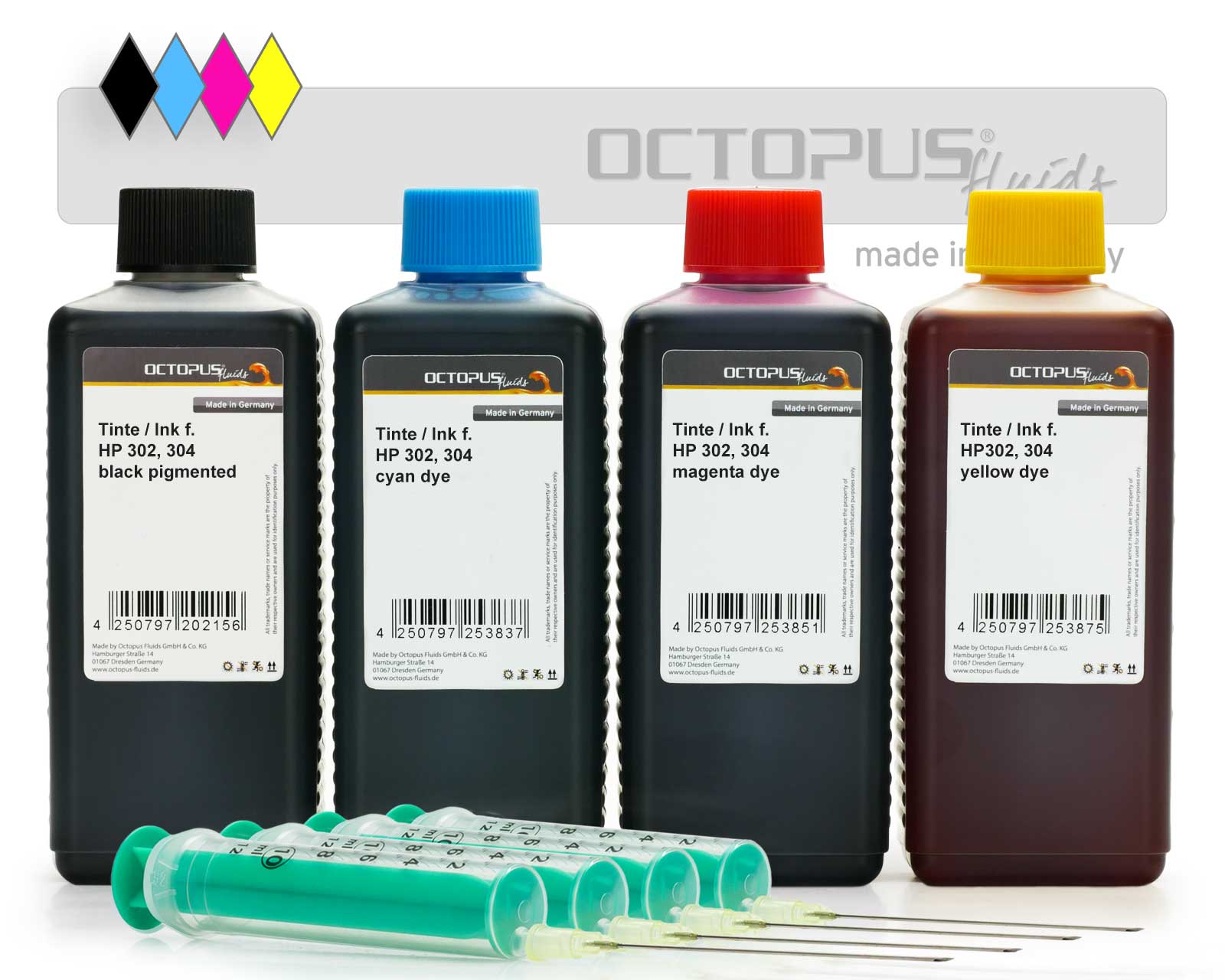 Refill ink kit for HP 302, HP 304 four colours
Druckertinten Komplettset für HP 302, HP 304, F6U68AE, F6U66AE, F6U67AE, F6U65AE, N9K08AE, N9K06AE, N9K07AE, N9K05AE