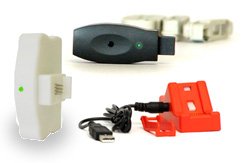 Der Chip Resetter dient dem Resetten des an der Patrone befindlichen Chips. Der Patronenchip überwacht den Tintenfüllstand der Patrone, um dann zum entsprechenden Zeitpunkt die Warnmeldung auf dem Monitor zu generieren, dass die Patrone in Kürze leer ist. Der Chip Resetter gibt Ihnen die Möglichkeit, den Tintenfüllstand des Chips an der Originalpatrone wieder auf "voll" zurückzusetzen. Die volle Funktionalität des Original-Chips inkl. Tintenfüllstandsanzeige und Warnmeldungen bleibt auch nach dem Reset mit dem Chip Resetter erhalten.
Wählen Sie den für Ihren Drucker richtigen Chip Resetter.
35x 30 ml Octopus Fluids Resin Ink Set, Alcohol Ink for Epoxy Resin and UV Resin
Colour-intensive alcohol ink for colouring epoxy resin and UV resin. Colour-faithful and without brown tint. 35 radiant epoxy resin colours in an economy set.
Chipresetter for Brother LC-3237, LC-3239, LC-3233, LC-3235 inkjet cartridges, for 60 Resets
Chip Resetter for resetting Brother LC-3237, LC-3239, LC-3233, LC-3235 und Brother DCP-J 1100, HL-J 6000, HL-J 6100, MFC-J 1300, J 5945, J 6945, J 6947 cartridges
Refill Ink set for Brother LC-3211, LC-3213 cartridges, CMYK
Set for Brother LC-3211, LC-3213, Brother DCP-J 572, DCP-J 770, DCP-J 772, DCP-J 774, MFC-J 490, MFC-J 491, MFC-J 497, MFC-J 890, MFC-J 895 a.o.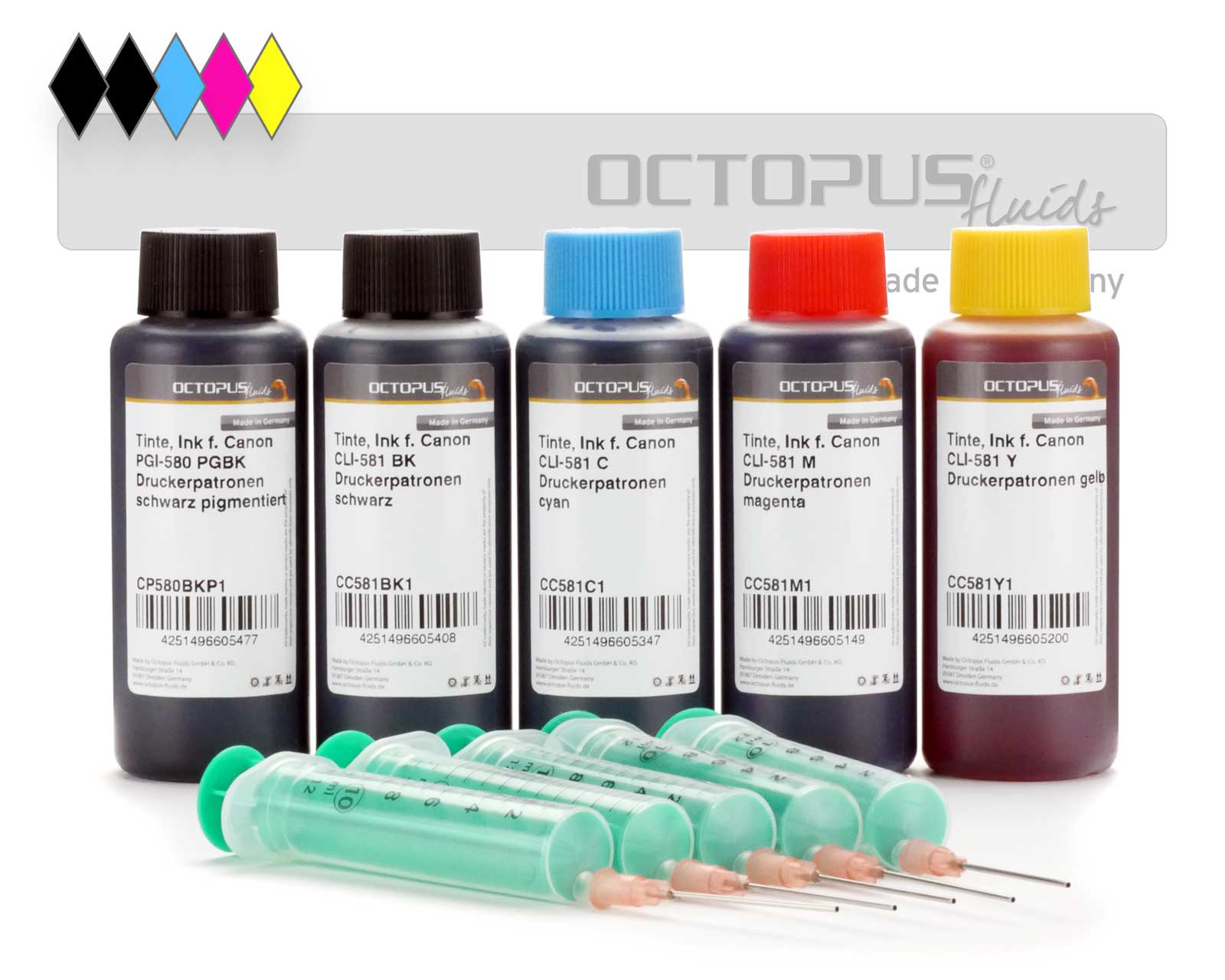 Refill ink kit for Canon PGI-580 PGI-280, CLI-581, CLI-281 inkjet cartridges
Original Printer Cartridge Lexmark 34 xl black.
Refill ink kit for Epson 33, Expression Premium XP-530, XP-630, XP-830 CMYK
Refill inks specifically for Epson 33, Epson Expression Premium XP-530, XP-540, XP-630, XP-635, XP-640, XP-645, XP-830, XP-900, XP-7100 printers. Set comprising 5 ink colours and refill syringes.