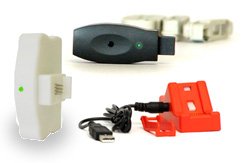 Der Chip Resetter dient dem Resetten des an der Patrone befindlichen Chips. Der Patronenchip überwacht den Tintenfüllstand der Patrone, um dann zum entsprechenden Zeitpunkt die Warnmeldung auf dem Monitor zu generieren, dass die Patrone in Kürze leer ist. Der Chip Resetter gibt Ihnen die Möglichkeit, den Tintenfüllstand des Chips an der Originalpatrone wieder auf "voll" zurückzusetzen. Die volle Funktionalität des Original-Chips inkl. Tintenfüllstandsanzeige und Warnmeldungen bleibt auch nach dem Reset mit dem Chip Resetter erhalten.
Wählen Sie den für Ihren Drucker richtigen Chip Resetter.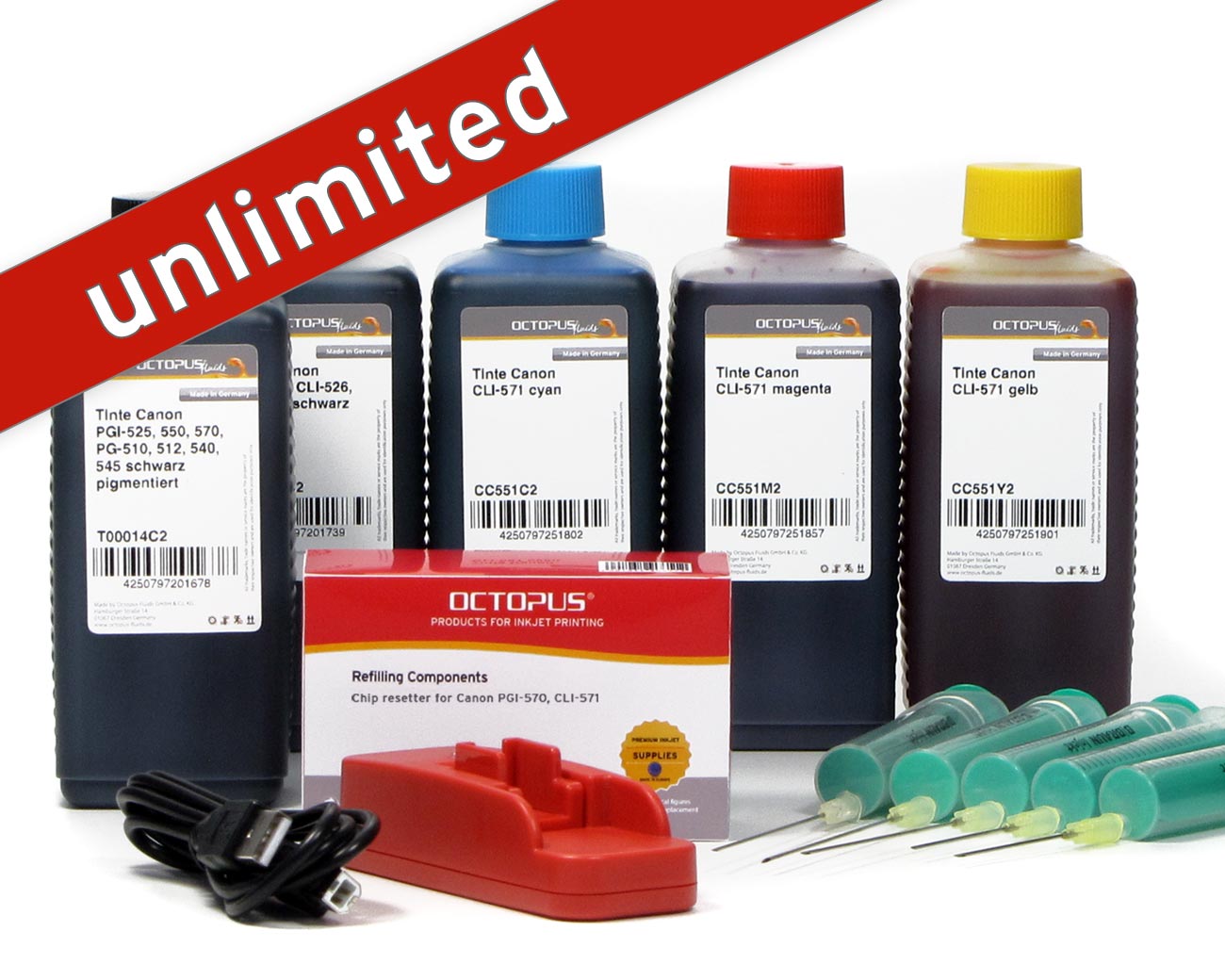 Set with chip resetter for Canon PGI-570, CLI-571 inkjet cartridges and 5x refill ink
Der Canon Chipresetter für PGI-570 und CLI-571 mit Tinte für Pixma MG 5700, MG 6800 und TS 5000, TS6000 Drucker
Chipresetter for Canon PGI-550, CLI-551 inkjet cartridges with 5x refill ink
Der Canon Chipresetter für PGI-550 und CLI-551 mit Tinte für Pixma IP, IX, MG und MX Drucker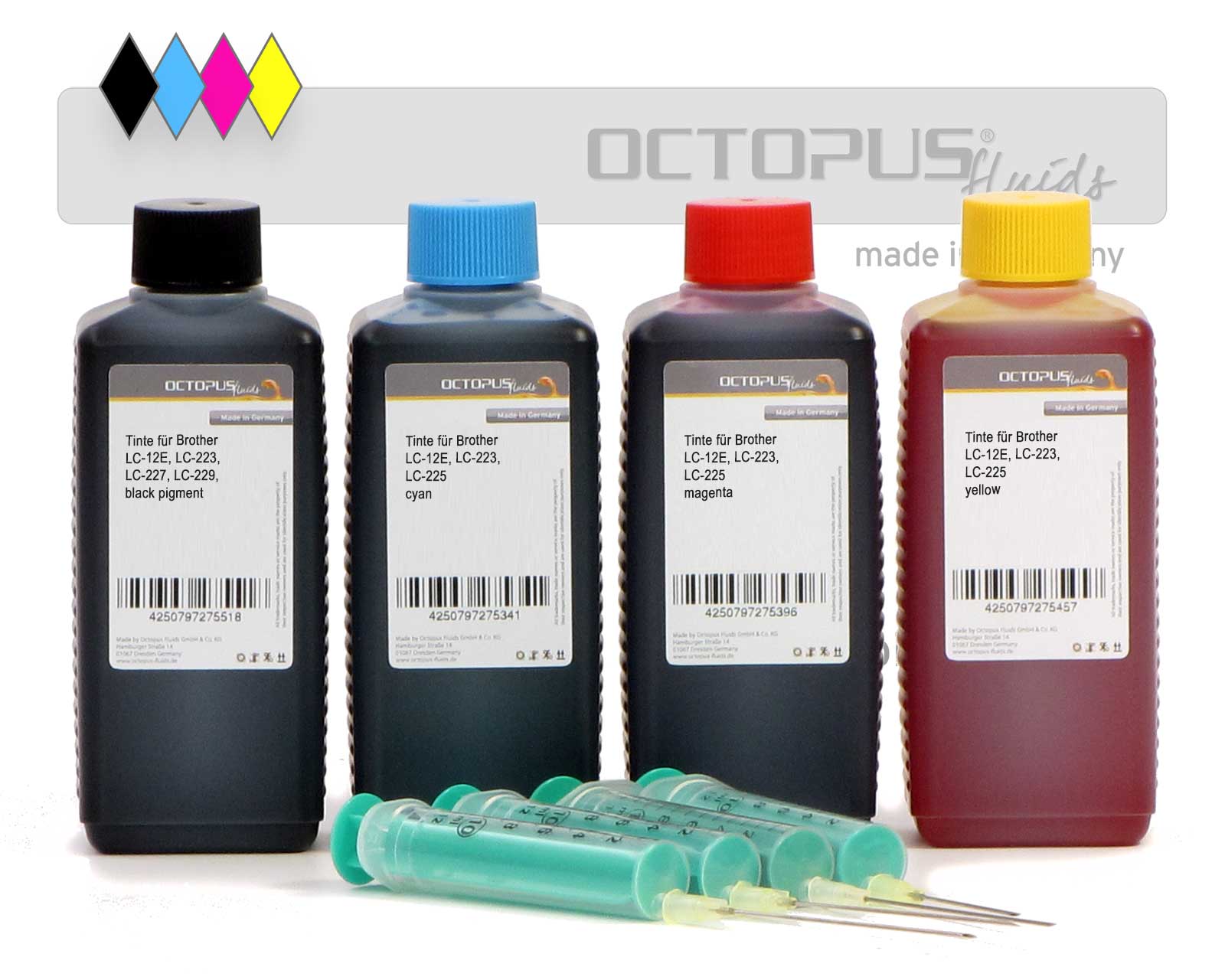 Ink set Brother LC-223, LC-225, LC-227, LC-229, LC-12E
Set comprising four ink colours and refill syringes.
Set of refillable cartridges for Brother LC-227, LC-225 with ink refill kits
Complete kit for Brother LC-227, LC-225, DCP-J 4120, MFC-J 4420, MFC-J 4425, MFC-J 4620, MFC-J 4625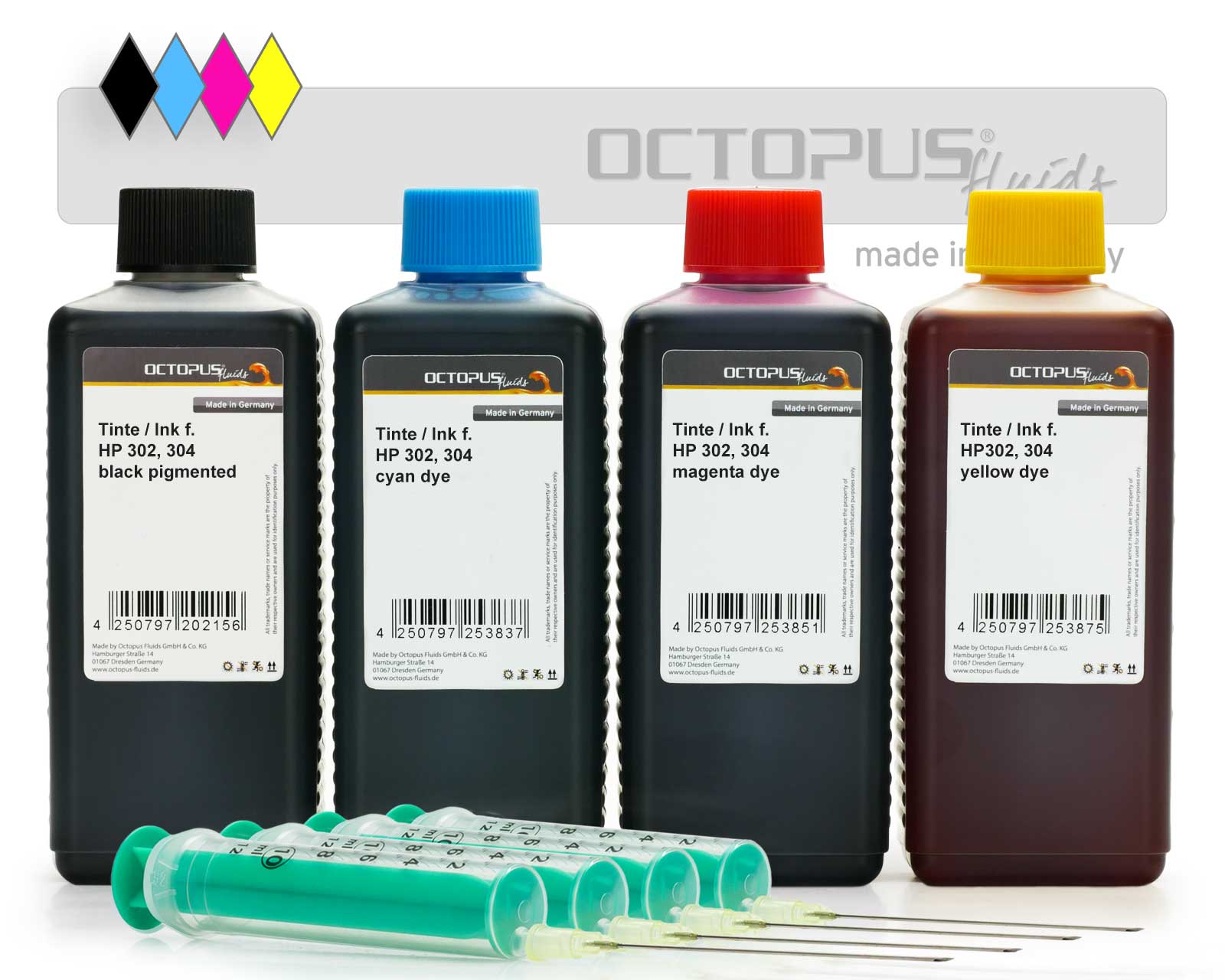 Refill ink kit for HP 302, HP 304 four colours
Druckertinten Komplettset für HP 302, HP 304, F6U68AE, F6U66AE, F6U67AE, F6U65AE, N9K08AE, N9K06AE, N9K07AE, N9K05AE