Die DIN 33870 vom Januar 2001 legt die Standards für Beschaffenheit, Lagerung, Verpackung und Kennzeichnung von Tonerkartuschen fest.
Sie sagt auch aus, mit welcher Flächendeckung/Schwärzungsgrad/Helligkeit die Seitenleistung angegeben werden muss. Die Deckung soll demnach 5% betragen.


Zudem müssen die Tonerkartuschen einem "Armes Test" unterzogen werden. Dieser ist ein bakterielles Prüfverfahren auf erbgutverändernde Eigenschaften von Stoffen. Weiterhin werden Tests auf Ergiebigkeit und in Klimakammern durchgeführt. Untersucht werden müssen auch die Darstellung der Inhaltsstoffe und Sicherheitshinweise.
Selbst die Verpackung wird auf Umweltverträglichkeit hin untersucht. Die Lagerung wird in der DIN 33870 nach Luftfeuchtigkeit und Temperatur normiert.


Die DIN 33870 gilt auch für wiederaufbereitete (rebuilt) Tonermodule. Jedoch dürfen gebrauchte Einheit maximal vier mal wiederverwendet werden, wenn sie der Norm genügen sollen.

Es sind folgende durchzuführende Arbeitsschritte spezifiziert:
Komplette Demontage
Reinigung
Austausch von Verschleißteilen
Wiederbefüllung
RebuiltToner, die nach der DIN 33870 geprüft wurden entsprechen der Qualität von Originalmedien und sind daher vorbehaltlos zu empfehlen, da sie zudem im Preis um bis zu 60% günstiger sind.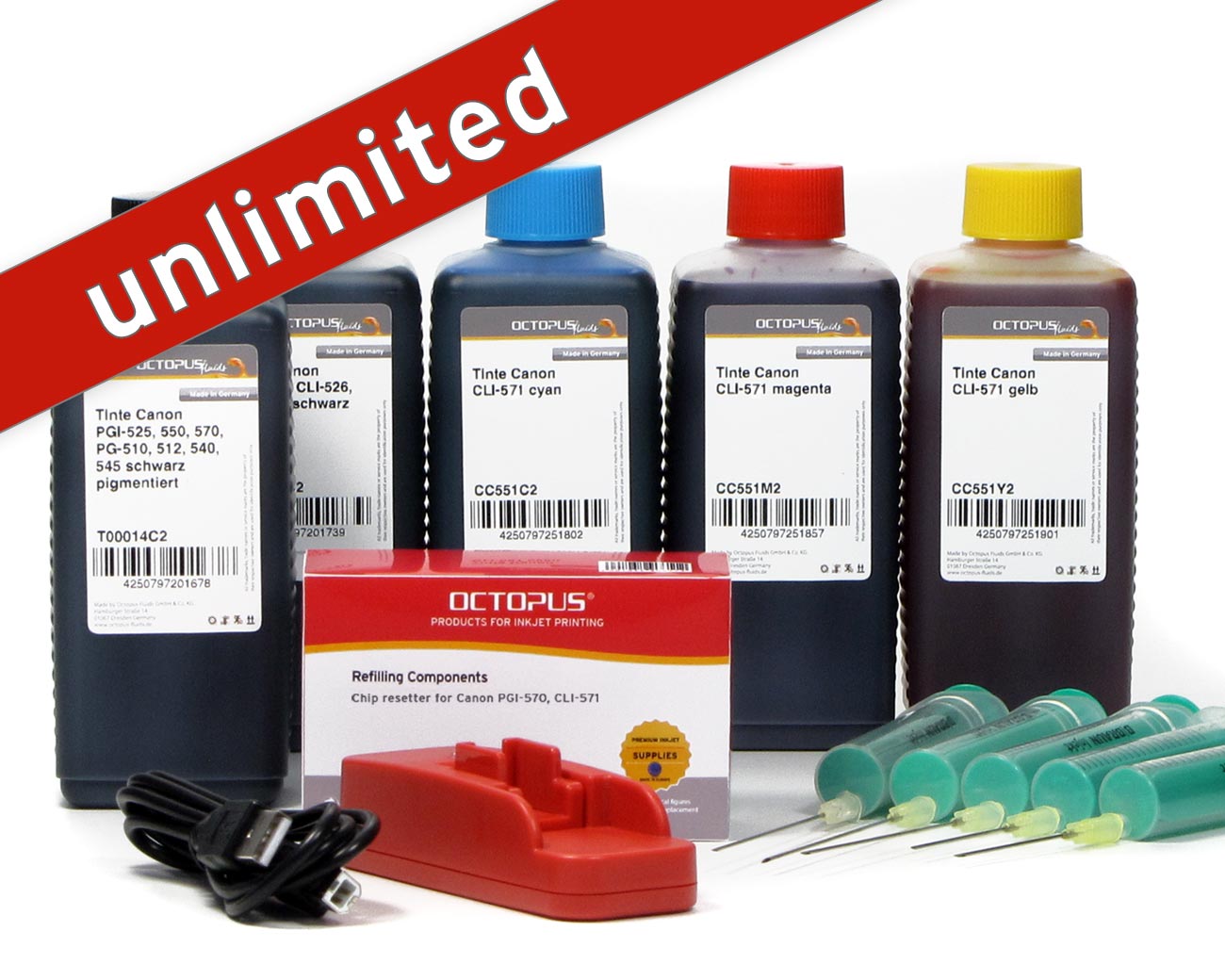 Set with chip resetter for Canon PGI-570, CLI-571 inkjet cartridges and 5x refill ink
Der Canon Chipresetter für PGI-570 und CLI-571 mit Tinte für Pixma MG 5700, MG 6800 und TS 5000, TS6000 Drucker
Chipresetter for Canon PGI-550, CLI-551 inkjet cartridges with 5x refill ink
Der Canon Chipresetter für PGI-550 und CLI-551 mit Tinte für Pixma IP, IX, MG und MX Drucker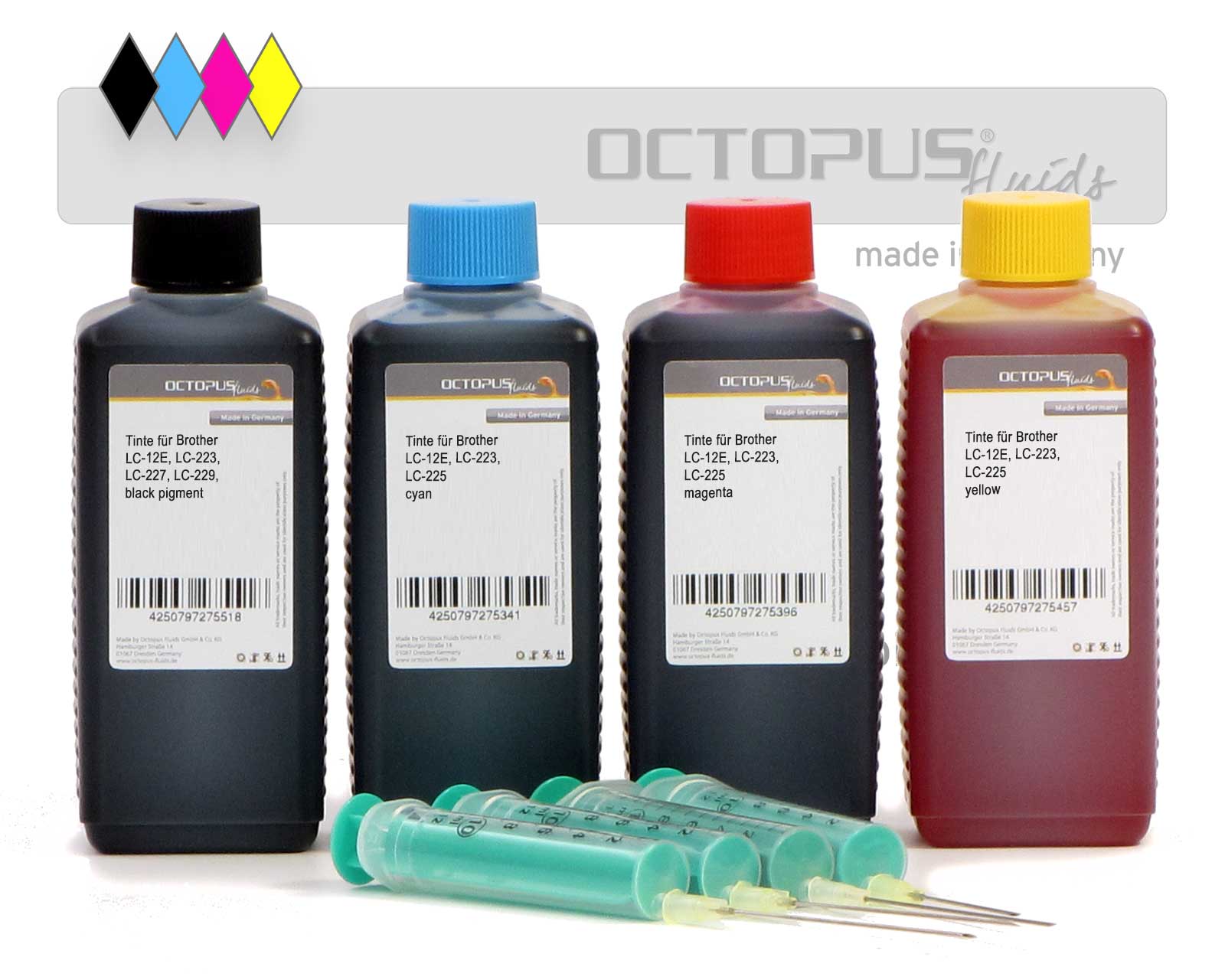 Ink set Brother LC-223, LC-225, LC-227, LC-229, LC-12E
Set comprising five ink colours and refill syringes.
Set of refillable cartridges for Brother LC-227, LC-225 with ink refill kits
Complete kit for Brother LC-227, LC-225, DCP-J 4120, MFC-J 4420, MFC-J 4425, MFC-J 4620, MFC-J 4625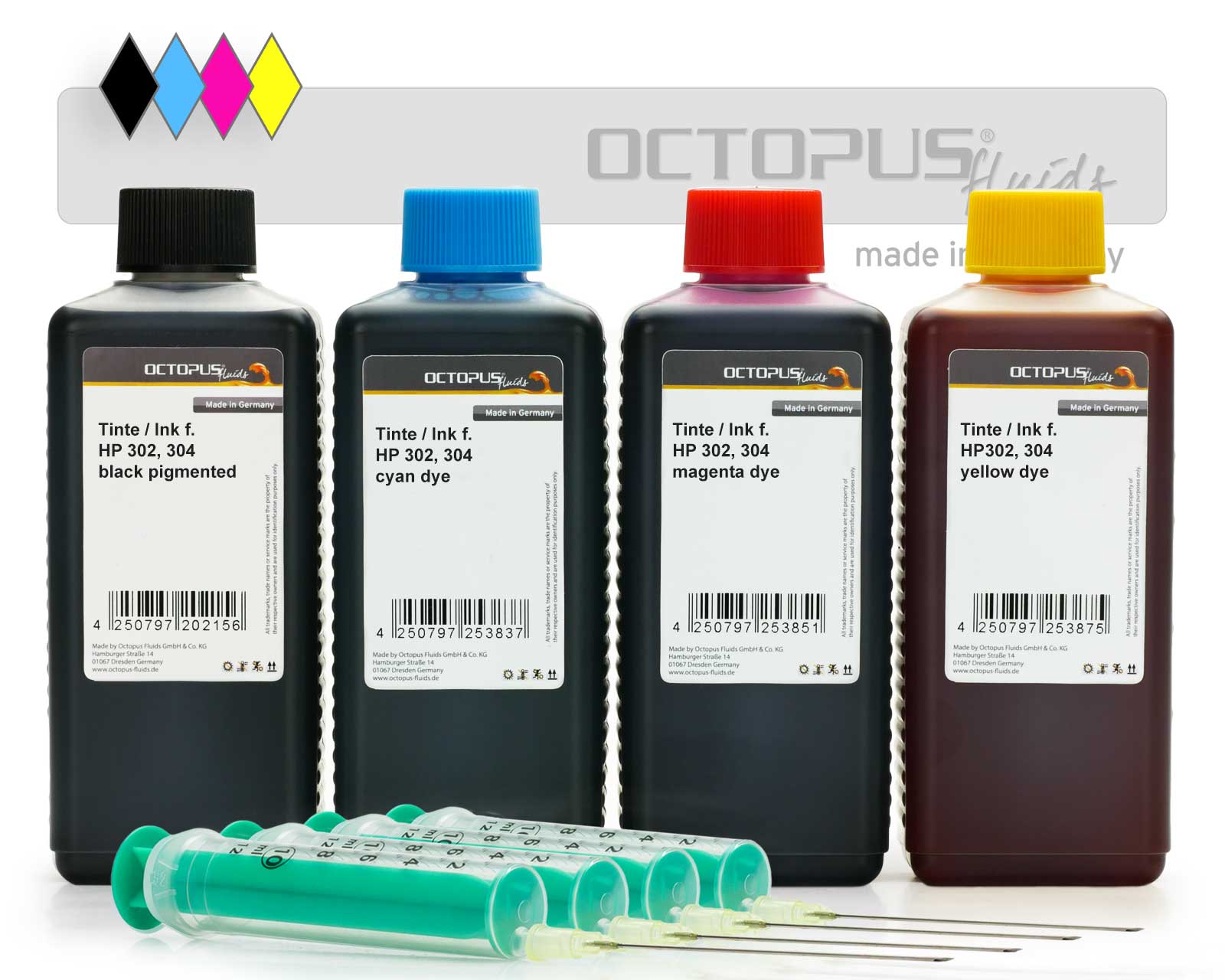 Refill ink kit for HP 302, HP 304 four colours
Druckertinten Komplettset für HP 302, HP 304, F6U68AE, F6U66AE, F6U67AE, F6U65AE, N9K08AE, N9K06AE, N9K07AE, N9K05AE