Deutsches Institut für Normung kommt mit seiner DIN 33871 Nutzern von Tintenstrahldruckern entgegen
Das Deutsche Institut für Normung, kurz DIN, mach mit seiner DIN 33871 Nutzern von Tintenstrahldruckern das Leben leichter. Die DIN-Norm 33871 gibt Auskunft über die "Aufbereitung von gebrauchten Tintendruckköpfen und Tintentanks für Tintenstrahldrucker". Konkret soll sich so die Frage leichter beantworten lassen, ob bei Alternativprodukten "billiger" gleich "minderwertiger" bedeutet.
Den Anbietern von Refill-Produkten wurde die Norm im Juli 2003 zur Prüfung vorgelegt. Diese spiegelt den Stand der Technik wider, der von seriösen Anbietern bereits implementiert wird. Die umfangreichen Tests sowohl der Tinte wie auch der Funktion sollen für gleichbleibende Druckqualität und ein störungsfreies Drucken über die gesamte Gebrauchsdauer der Produkte sorgen. Insgesamt seien 18 Prüfungen - vom Abfärbverhalten bis zur Wassertropfenfestigkeit - zu bestehen, ehe ein Produkt als normgerecht nach DIN 33871 bezeichnet werden kann.
Als Referenz für die Bewertung der geprüften Gebrauchseigenschaften dient ein Original-Druckkopf oder -Tintentank. Besonders nützlich für den Verbraucher dürfte die so genannte Ergiebigkeitszahl sein, die auf der Verpackung angegeben werden soll. Damit wird die Ergiebigkeit im Verhältnis zum Original ausgedrückt. 1,0 bedeutet beispielsweise, dass die Refillpatrone im Schnitt genau so viele Seiten druckt wie eine Originalpatrone. Liegt der Wert über der eins, ist sie sogar ergiebiger.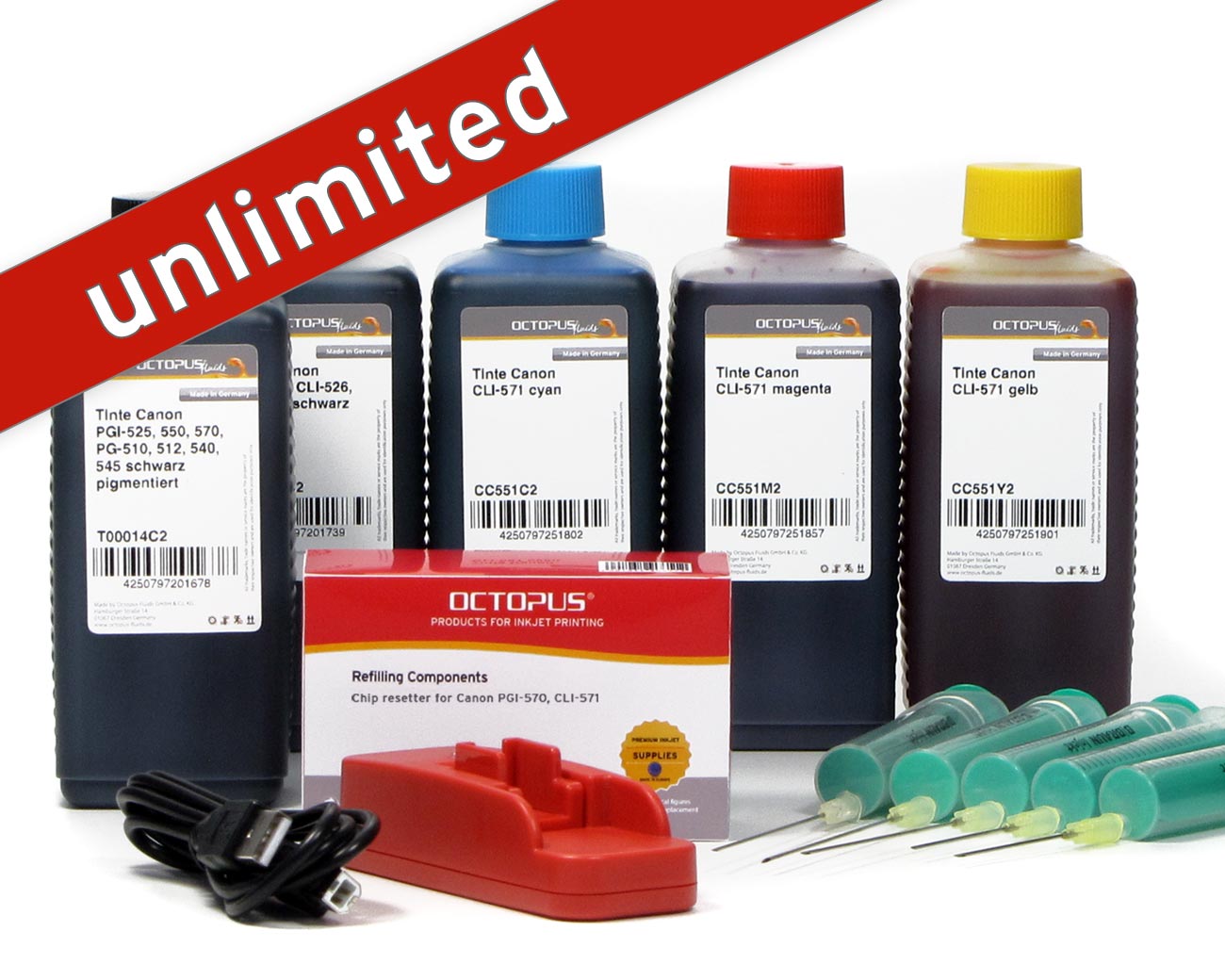 Set with chip resetter for Canon PGI-570, CLI-571 inkjet cartridges and 5x refill ink
Der Canon Chipresetter für PGI-570 und CLI-571 mit Tinte für Pixma MG 5700, MG 6800 und TS 5000, TS6000 Drucker
Chipresetter for Canon PGI-550, CLI-551 inkjet cartridges with 5x refill ink
Der Canon Chipresetter für PGI-550 und CLI-551 mit Tinte für Pixma IP, IX, MG und MX Drucker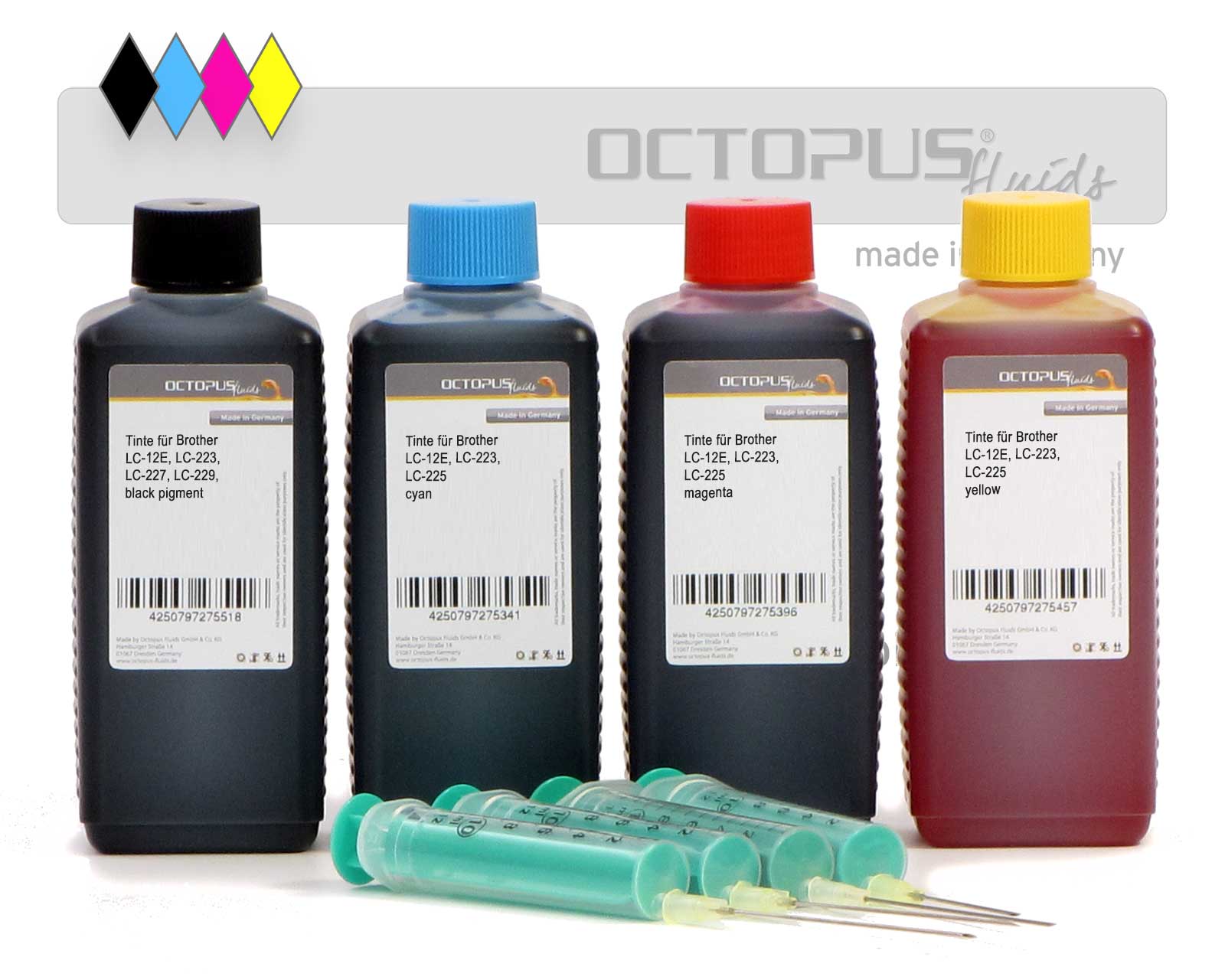 Ink set Brother LC-223, LC-225, LC-227, LC-229, LC-12E
Set comprising four ink colours and refill syringes.
Set of refillable cartridges for Brother LC-227, LC-225 with ink refill kits
Complete kit for Brother LC-227, LC-225, DCP-J 4120, MFC-J 4420, MFC-J 4425, MFC-J 4620, MFC-J 4625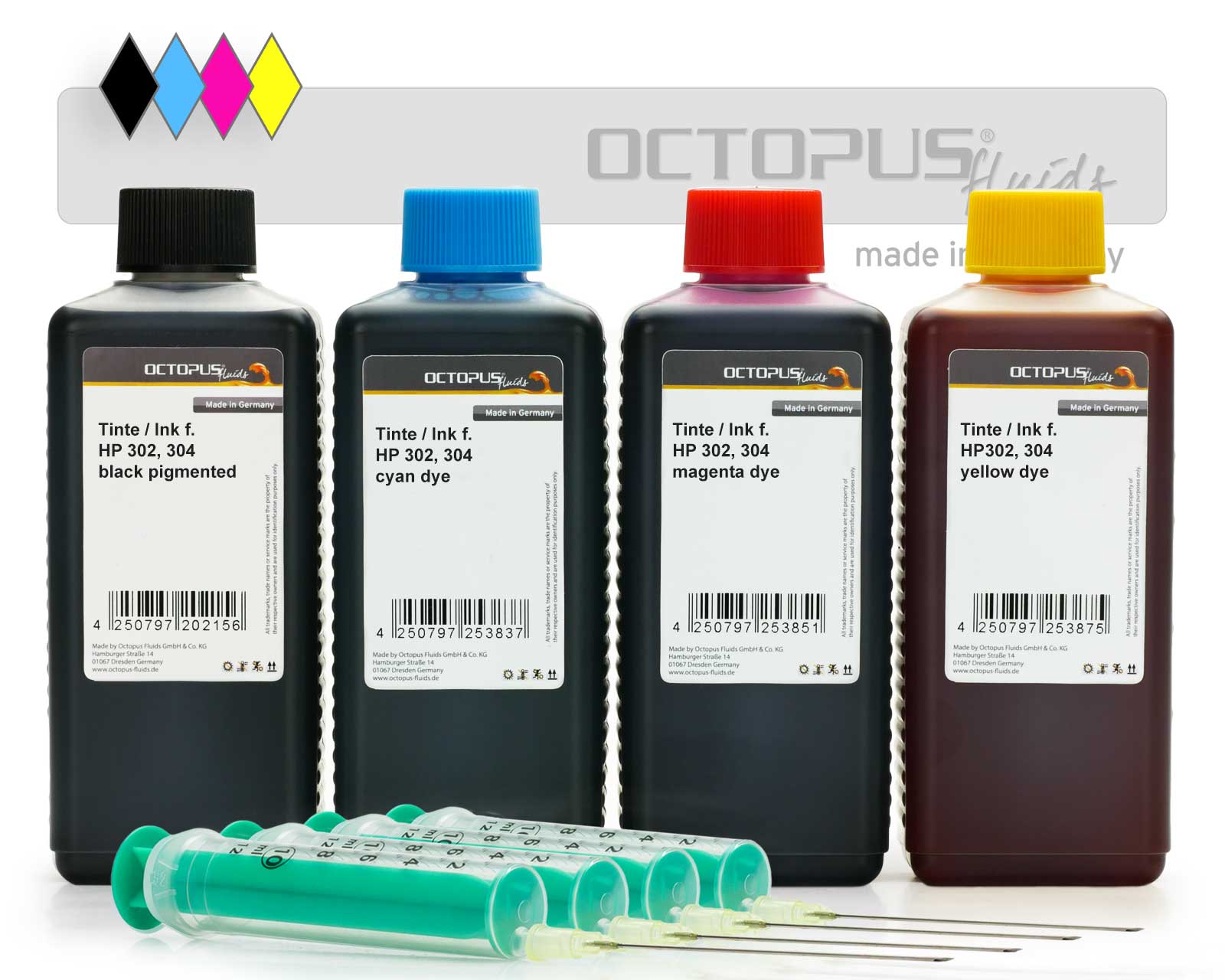 Refill ink kit for HP 302, HP 304 four colours
Druckertinten Komplettset für HP 302, HP 304, F6U68AE, F6U66AE, F6U67AE, F6U65AE, N9K08AE, N9K06AE, N9K07AE, N9K05AE