Das Deutsche Institut für Normung legt in der DIN 476 von 1922 die Größen für Papierformate fest.
Es wurden hier die Reihen A, B, C und D bestimmt.
Die DIN-A-Reihe legt die Standardgrößen für Fertig-/End-Formate fest und schließt die in Deutschland allgemein gebräuchlichen Formate für Standarddokumente (Briefe, technische Zeichnungen, etc.) ein.
Die anderen Reihen (DIN-B, C und D) dienen fast nur zur Festlegung der Größen von Kuverts, Versandtaschen und Umschlägen für die DIN-A-Papierformate.


Das Format DIN-A0 entspricht in der Fläche einem Quadratmeter. Die Seiten stehen hierbei im Verhältnis 1/ Wurzel aus 2 .


Drucker in Deutschland verwenden im Allgemeinen die Formate der DIN-A-Reihe, zumeist jedoch DIN-A4 bei den meisten Druckern für Heimanwender. Großformatdrucker und Plotter können natürlich Größen bis DIN-A0 und größer drucken.


Als Grundgröße ist immer DIN-A0 zu nehmen. Die nächsten kleineren Formate entstehen immer jeweils durch Falten bzw. Halbieren der längeren Kante, die Zahlen werden dann immer auch volle Millimeter aufgerundet. Die Angabe der Größe erfolgt immer in Breite x Höhe. Daraus lässt sich ersehen, ob Quer- oder Hochformat gemeint ist.
Hier eine Auflistung der Abmessungen für DIN-A-Papierformate:
DIN-A0: 841X1189 mm Vierfachbogen
DIN-A1: 594X841 mm Doppelbogen
DIN-A2: 420x594 mm Bogen
DIN-A3: 297x420 mm Halbbogen
DIN-A4: 210x297 mm Viertelbogen/Briefbogen
DIN-A5: 148x210 mm Blatt
DIN-A6: 105x148 mm Halbblatt (Postkarte)
DIN-A7: 74x105 mm Viertelblatt
DIN-A8: 37x74 mm Achtelblatt
DIN-A9: 26x37 mm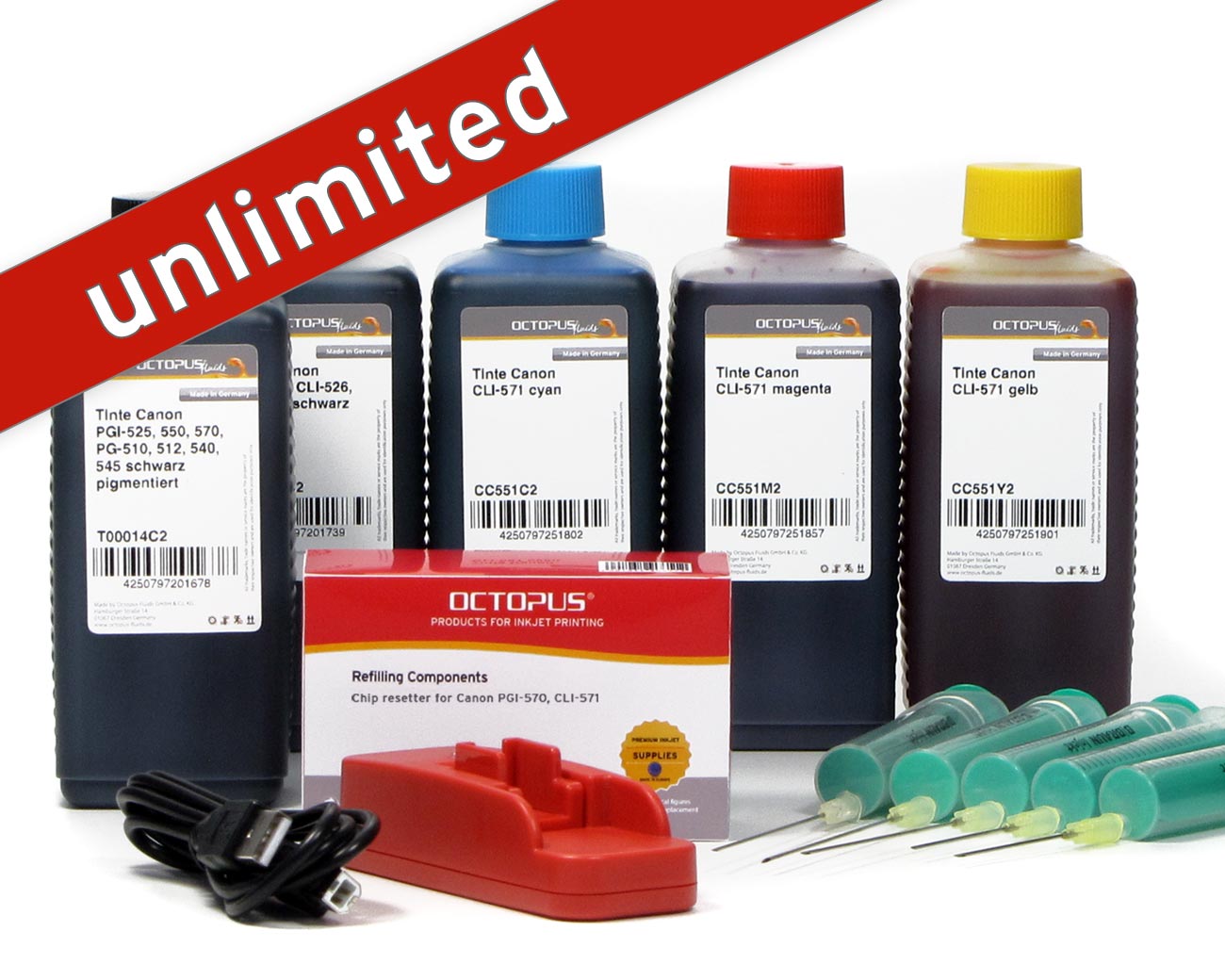 Set with chip resetter for Canon PGI-570, CLI-571 inkjet cartridges and 5x refill ink
Der Canon Chipresetter für PGI-570 und CLI-571 mit Tinte für Pixma MG 5700, MG 6800 und TS 5000, TS6000 Drucker
Chipresetter for Canon PGI-550, CLI-551 inkjet cartridges with 5x refill ink
Der Canon Chipresetter für PGI-550 und CLI-551 mit Tinte für Pixma IP, IX, MG und MX Drucker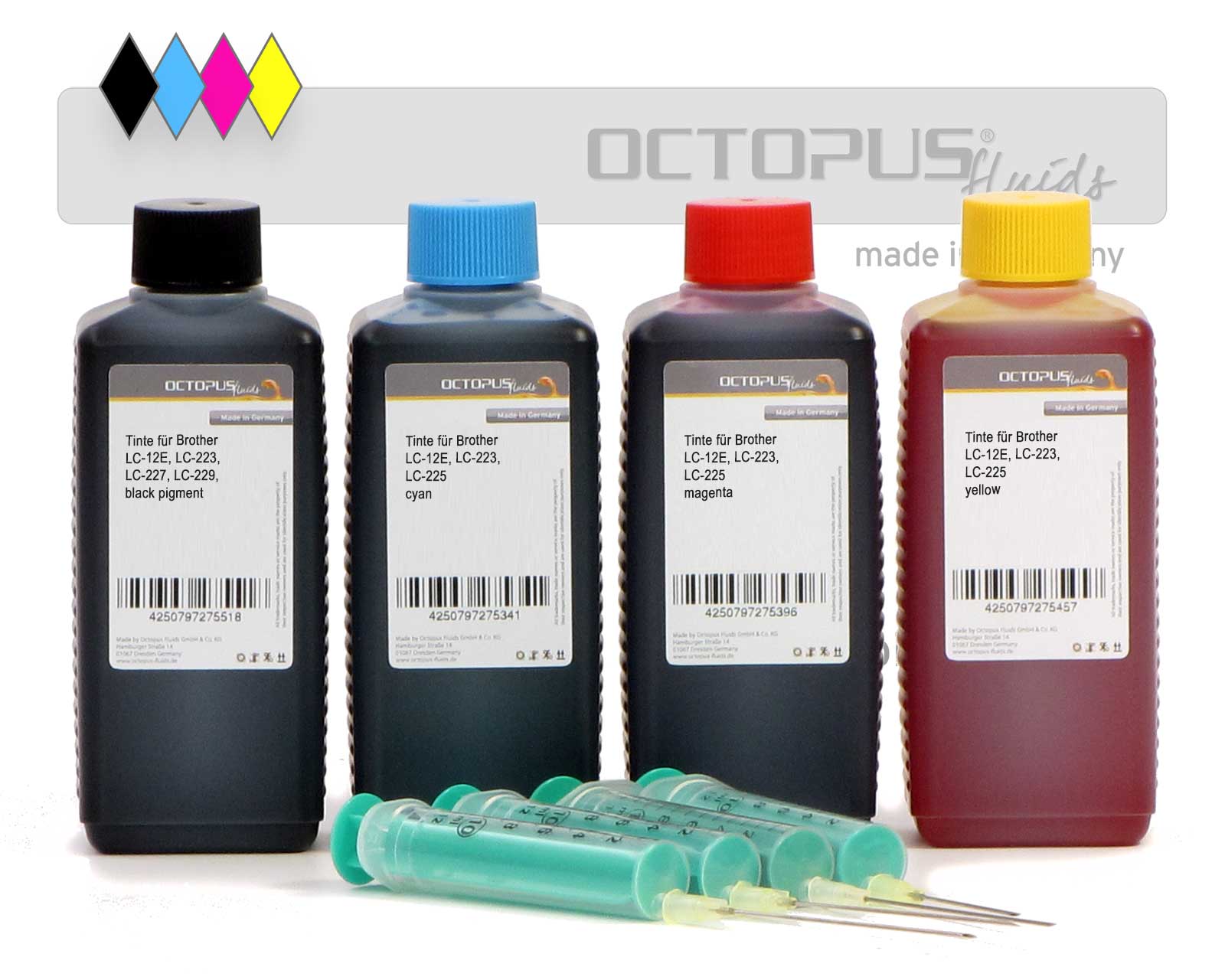 Ink set Brother LC-223, LC-225, LC-227, LC-229, LC-12E
Set comprising five ink colours and refill syringes.
Set of refillable cartridges for Brother LC-227, LC-225 with ink refill kits
Complete kit for Brother LC-227, LC-225, DCP-J 4120, MFC-J 4420, MFC-J 4425, MFC-J 4620, MFC-J 4625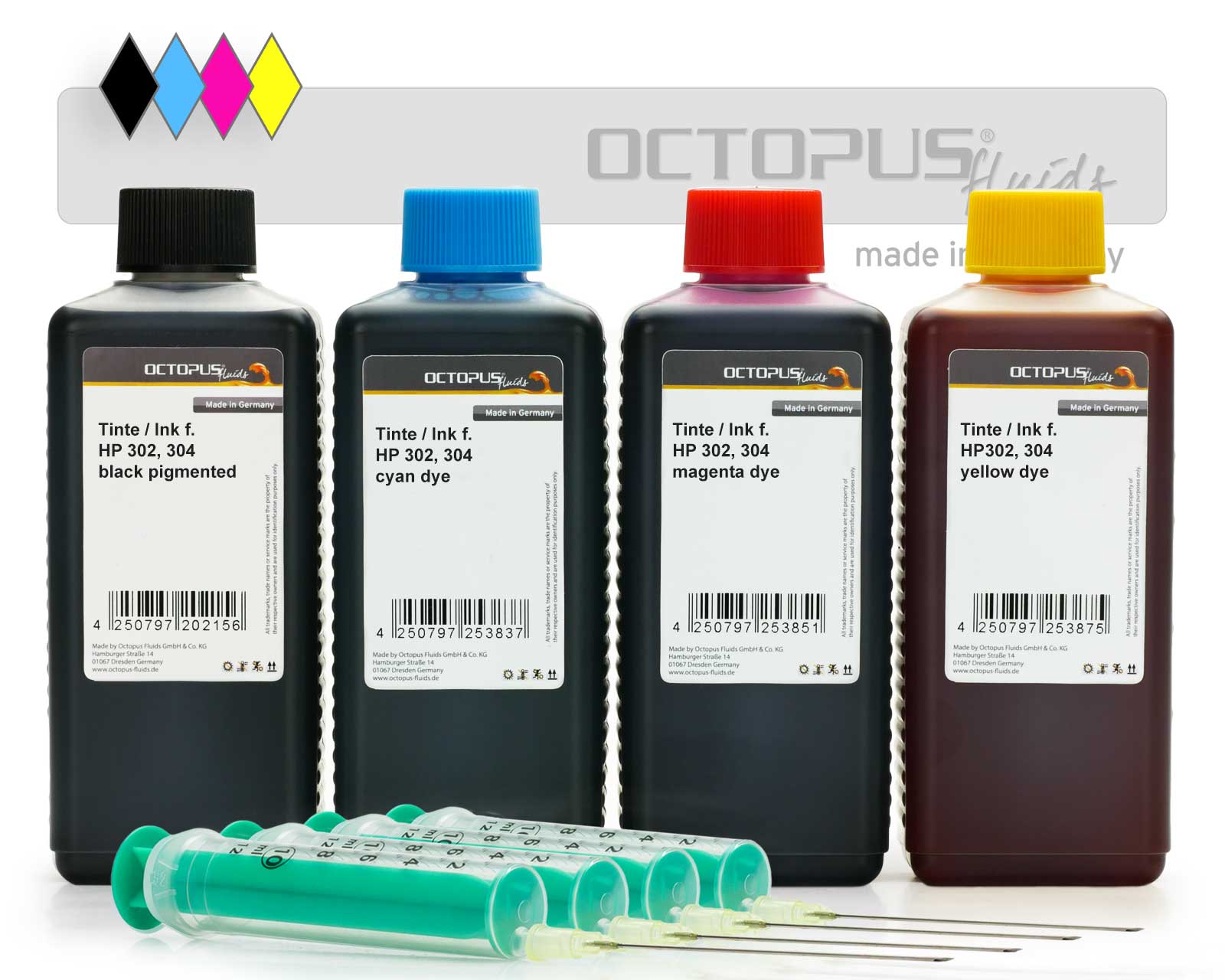 Refill ink kit for HP 302, HP 304 four colours
Druckertinten Komplettset für HP 302, HP 304, F6U68AE, F6U66AE, F6U67AE, F6U65AE, N9K08AE, N9K06AE, N9K07AE, N9K05AE