Das Doctor Blade dient dazu den Toner gleichmäßig auf der Entwickler- oder Magnetrolle der Tonerkartusche zu verteilen. Sobald die Tonerpartikel von dem Doctor Blade auf die Entwicklerrolle verteilt wurden, wird die Entwicklerrolle triboelektrisch aufgeladen. Durch diese Spannung gelingt es den Tonerpartikeln über den kleinen Spielraum zwischen Entwicklerrolle und Bildtrommel zu springen. Das geschieht durch das Zusammenwirken von triboelektrischer Aufladung und einer Wechselspannung auf der Bildtrommel.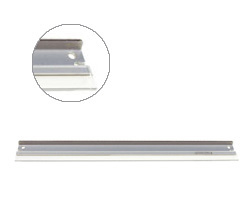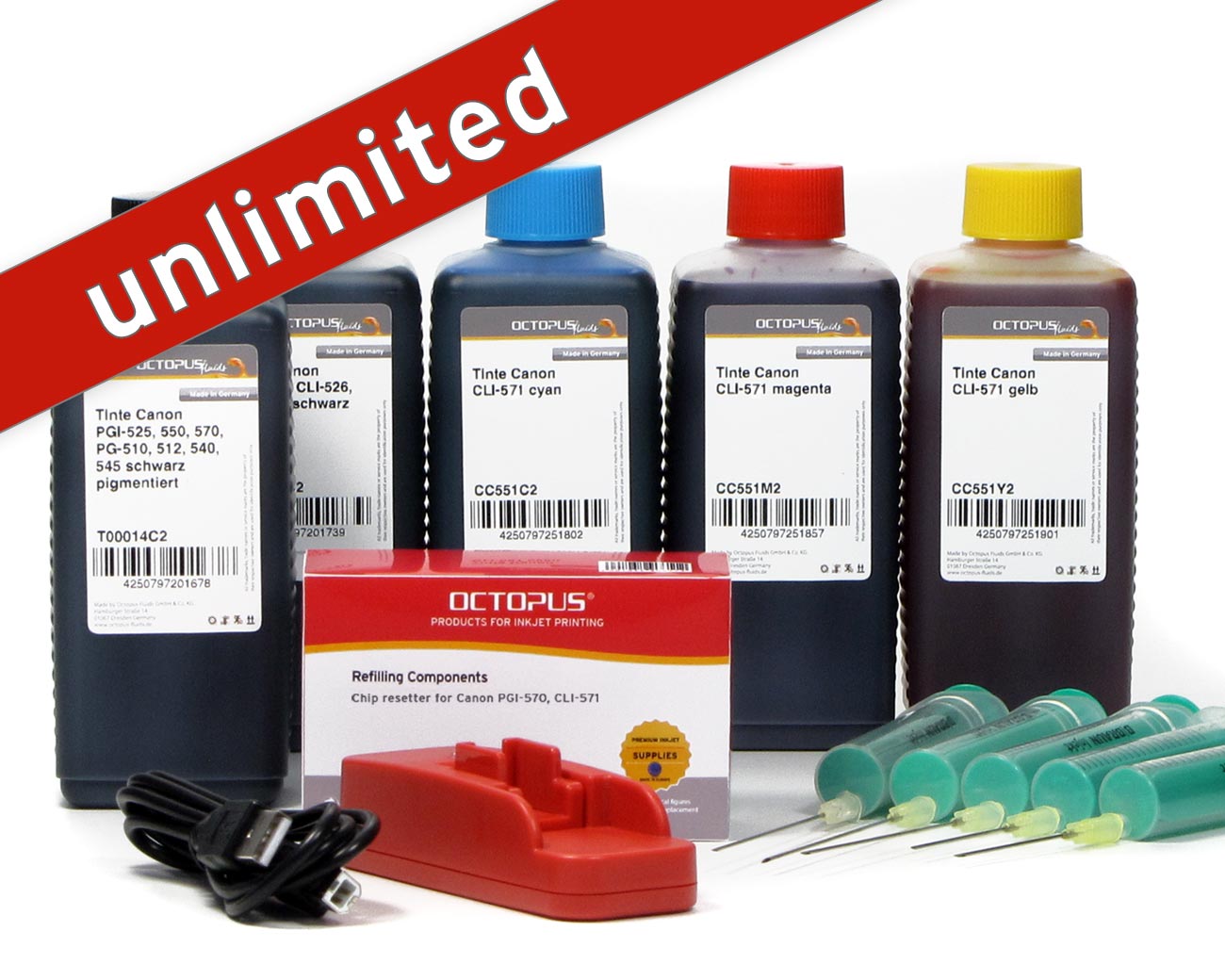 Set with chip resetter for Canon PGI-570, CLI-571 inkjet cartridges and 5x refill ink
Der Canon Chipresetter für PGI-570 und CLI-571 mit Tinte für Pixma MG 5700, MG 6800 und TS 5000, TS6000 Drucker
Chipresetter for Canon PGI-550, CLI-551 inkjet cartridges with 5x refill ink
Der Canon Chipresetter für PGI-550 und CLI-551 mit Tinte für Pixma IP, IX, MG und MX Drucker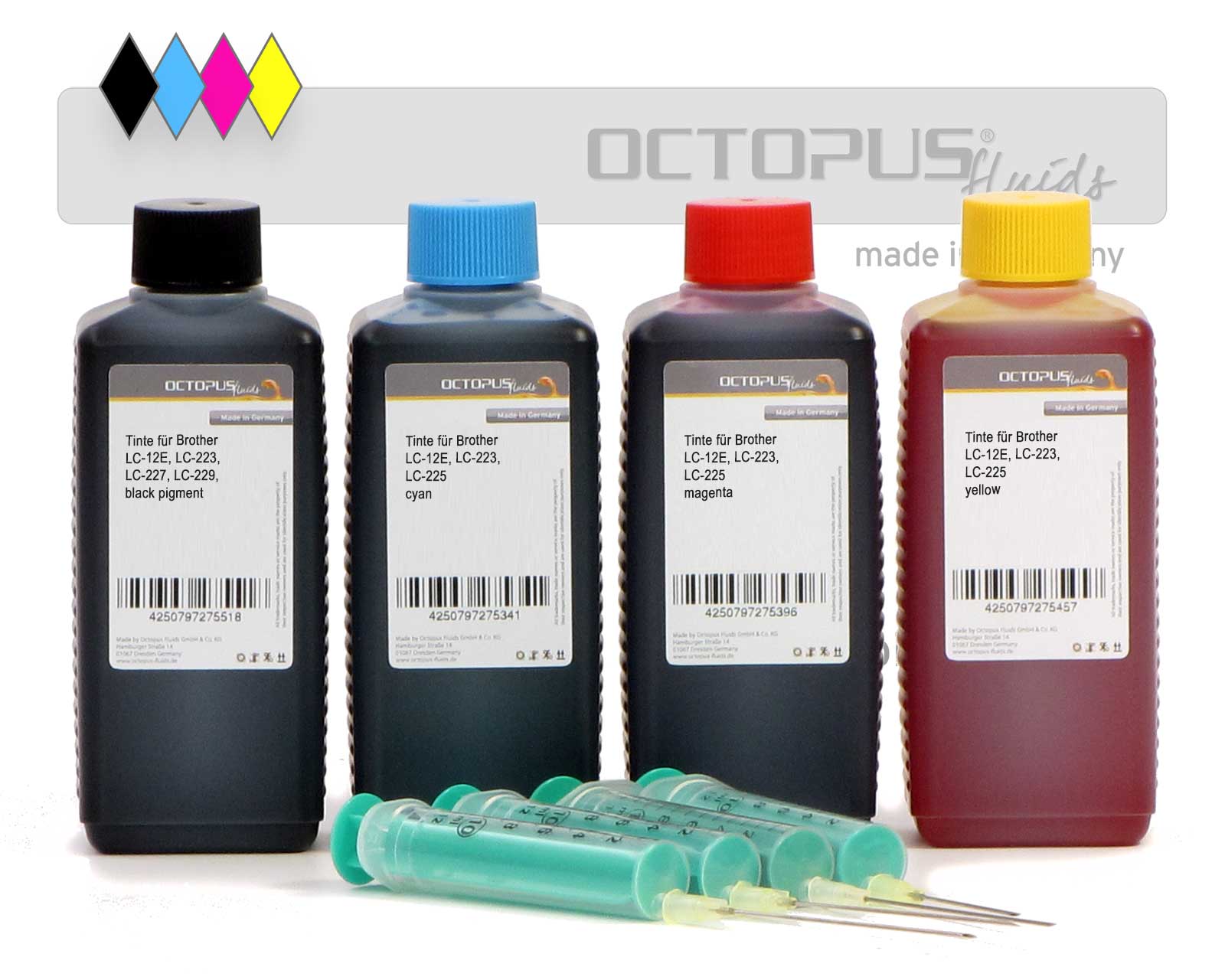 Ink set Brother LC-223, LC-225, LC-227, LC-229, LC-12E
Set comprising four ink colours and refill syringes.
Set of refillable cartridges for Brother LC-227, LC-225 with ink refill kits
Complete kit for Brother LC-227, LC-225, DCP-J 4120, MFC-J 4420, MFC-J 4425, MFC-J 4620, MFC-J 4625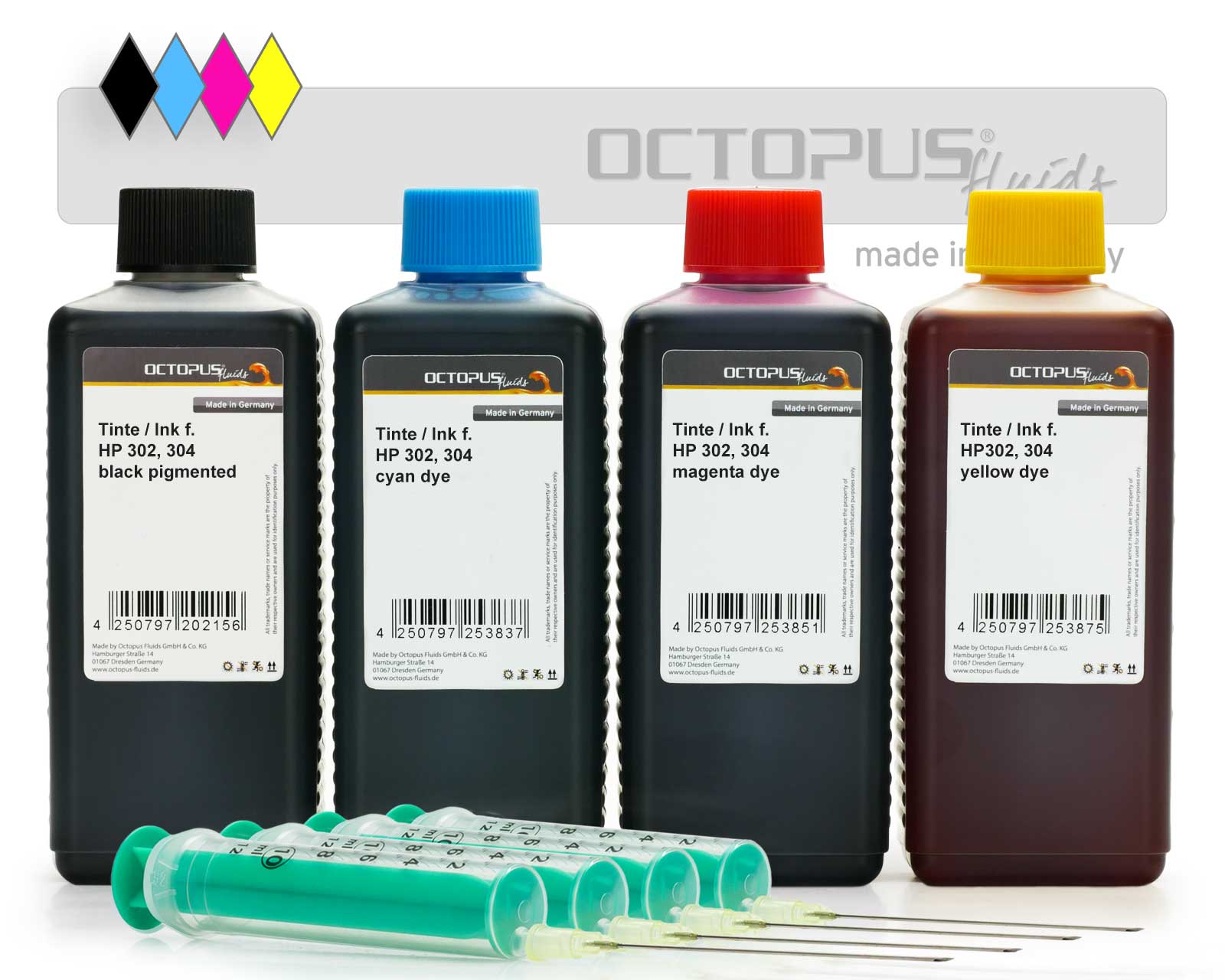 Refill ink kit for HP 302, HP 304 four colours
Druckertinten Komplettset für HP 302, HP 304, F6U68AE, F6U66AE, F6U67AE, F6U65AE, N9K08AE, N9K06AE, N9K07AE, N9K05AE