Im Draft-Modus (engl. Entwurfsmodus) wird der Druckkopf mit hoher Geschwindigkeit bewegt. Die Nadeln werden dabei in einer groben Matrix zeilenweise angesteuert. Das Schriftbild ist dadurch nur zweckmäßig lesbar. Oft wird hierbei eine Schriftart mit einem Raster von nur 8x9 Punkten verwendet, auch wenn der Drucker über 24 oder gar noch mehr Nadeln verfügt. Die Geschwindigkeit des Ausdrucks ist dadurch jedoch sehr hoch. Typisch sind ca. 200-400 CPS.
Einige spezielle Druckermodelle bieten Geschwindigkeiten bis über 1000 CPS.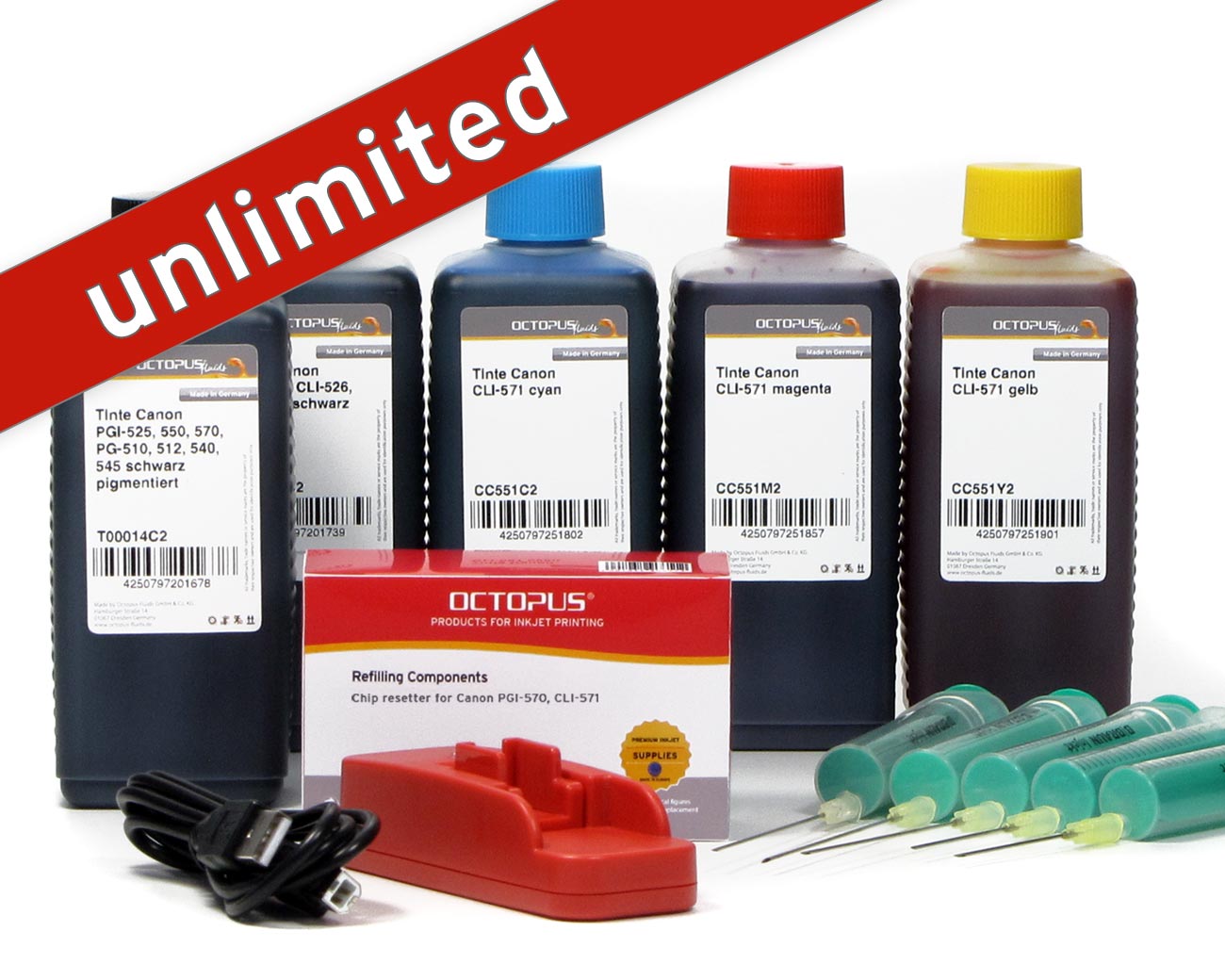 Set with chip resetter for Canon PGI-570, CLI-571 inkjet cartridges and 5x refill ink
Der Canon Chipresetter für PGI-570 und CLI-571 mit Tinte für Pixma MG 5700, MG 6800 und TS 5000, TS6000 Drucker
Chipresetter for Canon PGI-550, CLI-551 inkjet cartridges with 5x refill ink
Der Canon Chipresetter für PGI-550 und CLI-551 mit Tinte für Pixma IP, IX, MG und MX Drucker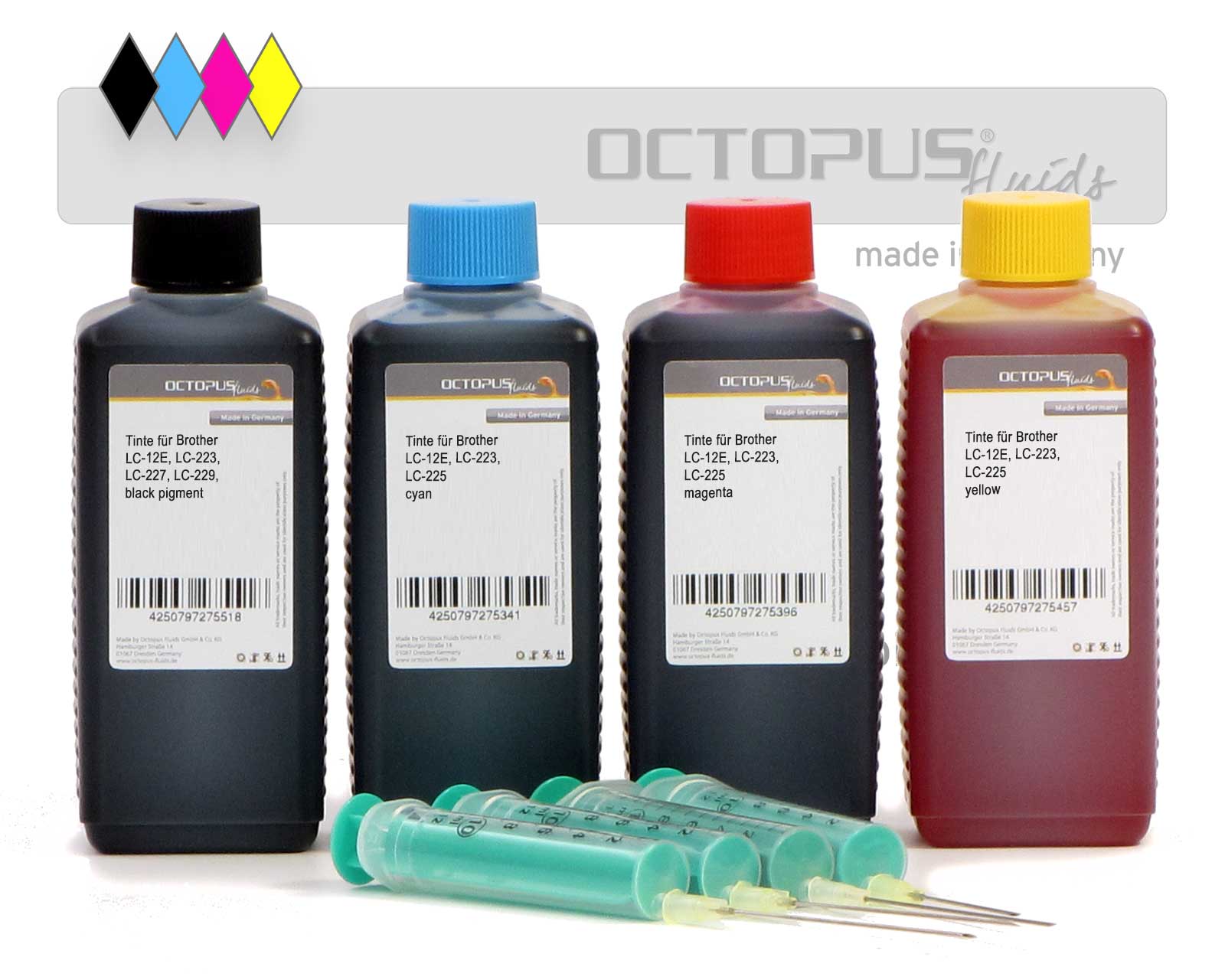 Ink set Brother LC-223, LC-225, LC-227, LC-229, LC-12E
Set comprising five ink colours and refill syringes.
Set of refillable cartridges for Brother LC-227, LC-225 with ink refill kits
Complete kit for Brother LC-227, LC-225, DCP-J 4120, MFC-J 4420, MFC-J 4425, MFC-J 4620, MFC-J 4625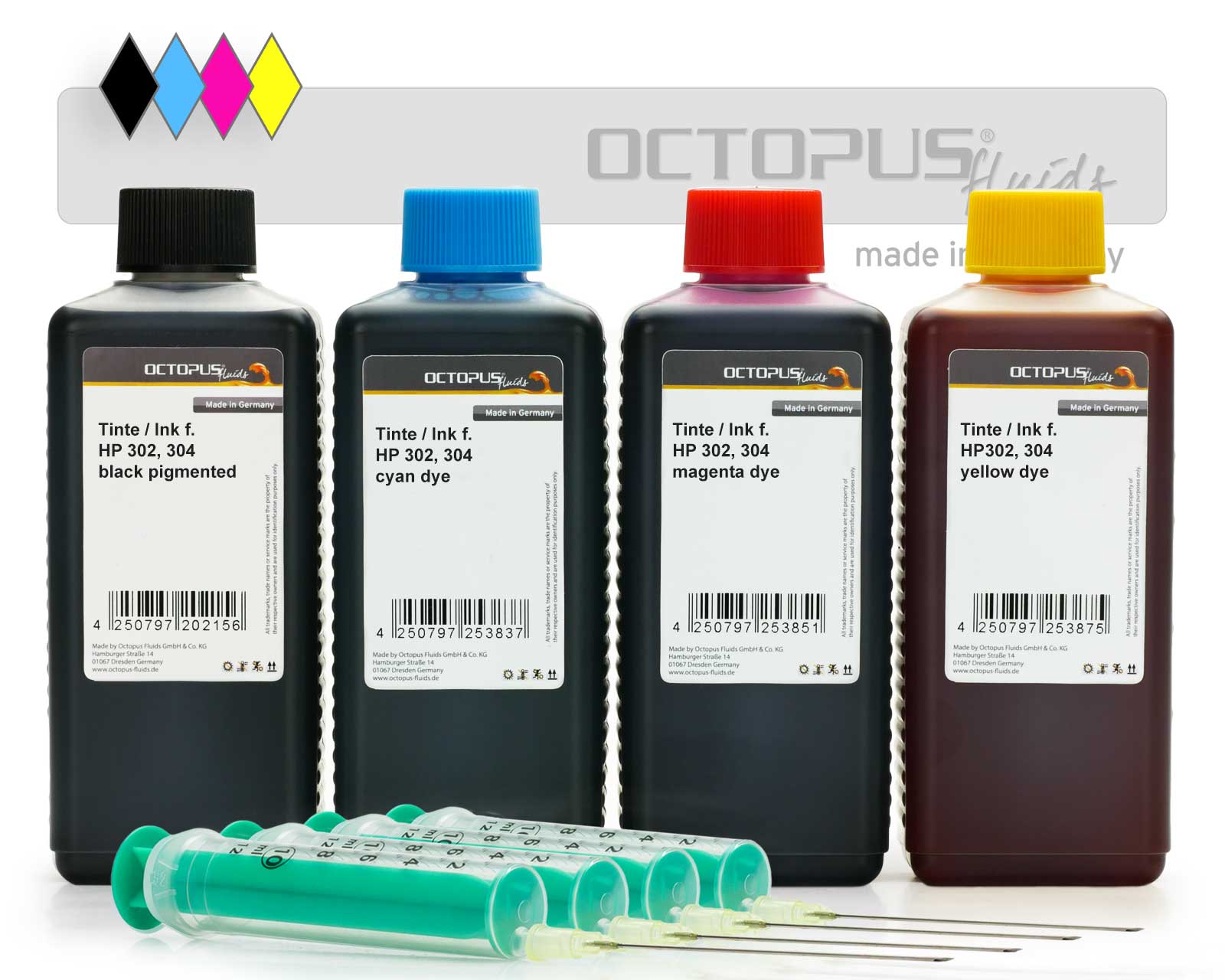 Refill ink kit for HP 302, HP 304 four colours
Druckertinten Komplettset für HP 302, HP 304, F6U68AE, F6U66AE, F6U67AE, F6U65AE, N9K08AE, N9K06AE, N9K07AE, N9K05AE