Welche Druckerhersteller gibt es?
Auf dem heutigen Markt tummeln sich sehr viel Druckerhersteller. Vielleicht sollte man aber auch sagen Druckertypen. Denn nicht jeder Name, der auf dem Drucker steht, bezeichnet auch einen Druckerhersteller. Selbst bei den namhaften "Druckerherstellern" Canon und HP gibt es Modelle, die nicht von ihnen hergestellt werden bzw. wurden. Sie werden nur gebrandet.
So kommt es dann vor, dass Drucker von HP mit den Druckwerken von Canon arbeiten und umgekehrt bzw. andere Hersteller Drucker vertreiben, in denen eigentlich die Technik wieder anderer Druckerhersteller steckt.
Diese Parallele kann in den meisten Fällen Kompatibilitätssoftware entnommen werden. Octopus Office bietet hierzu mit seiner Compafix Software ein geeignetes Programm.
Hier eine Liste von Druckerherstellern:
Brother
Canon
Epson
Hewlett Packard
Lexmark
Samsung
IBM
Kyocera
OKI
Nashuatec
Panasonic
Ricoh
Xerox
Olivetti
Agfa
Copystar
Gestetner
Infotec
QMS Konica/Minolta
Pitney Bowes
Sharp
Toshiba
Lanier
Diese Liste könnte noch um ca. 50 weitere ergänzt werden. Diese sind im Allgemeinen jedoch eher unbekannt, denn bei vielen Geräten handelt es sich um Drucker für Spezialanwendungen, welche ihren Absatz in absoluten Nischenmärkten finden.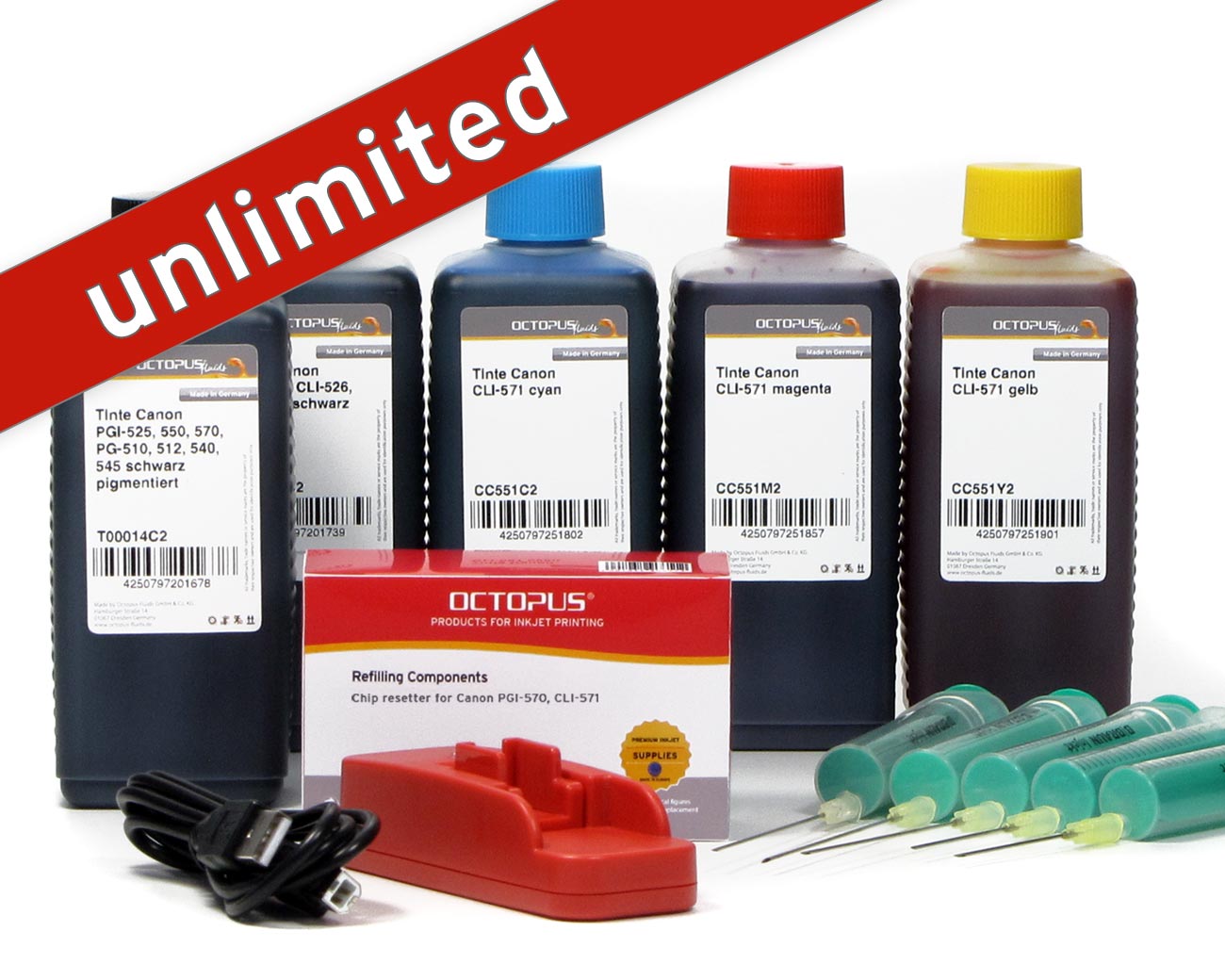 Set with chip resetter for Canon PGI-570, CLI-571 inkjet cartridges and 5x refill ink
Der Canon Chipresetter für PGI-570 und CLI-571 mit Tinte für Pixma MG 5700, MG 6800 und TS 5000, TS6000 Drucker
Chipresetter for Canon PGI-550, CLI-551 inkjet cartridges with 5x refill ink
Der Canon Chipresetter für PGI-550 und CLI-551 mit Tinte für Pixma IP, IX, MG und MX Drucker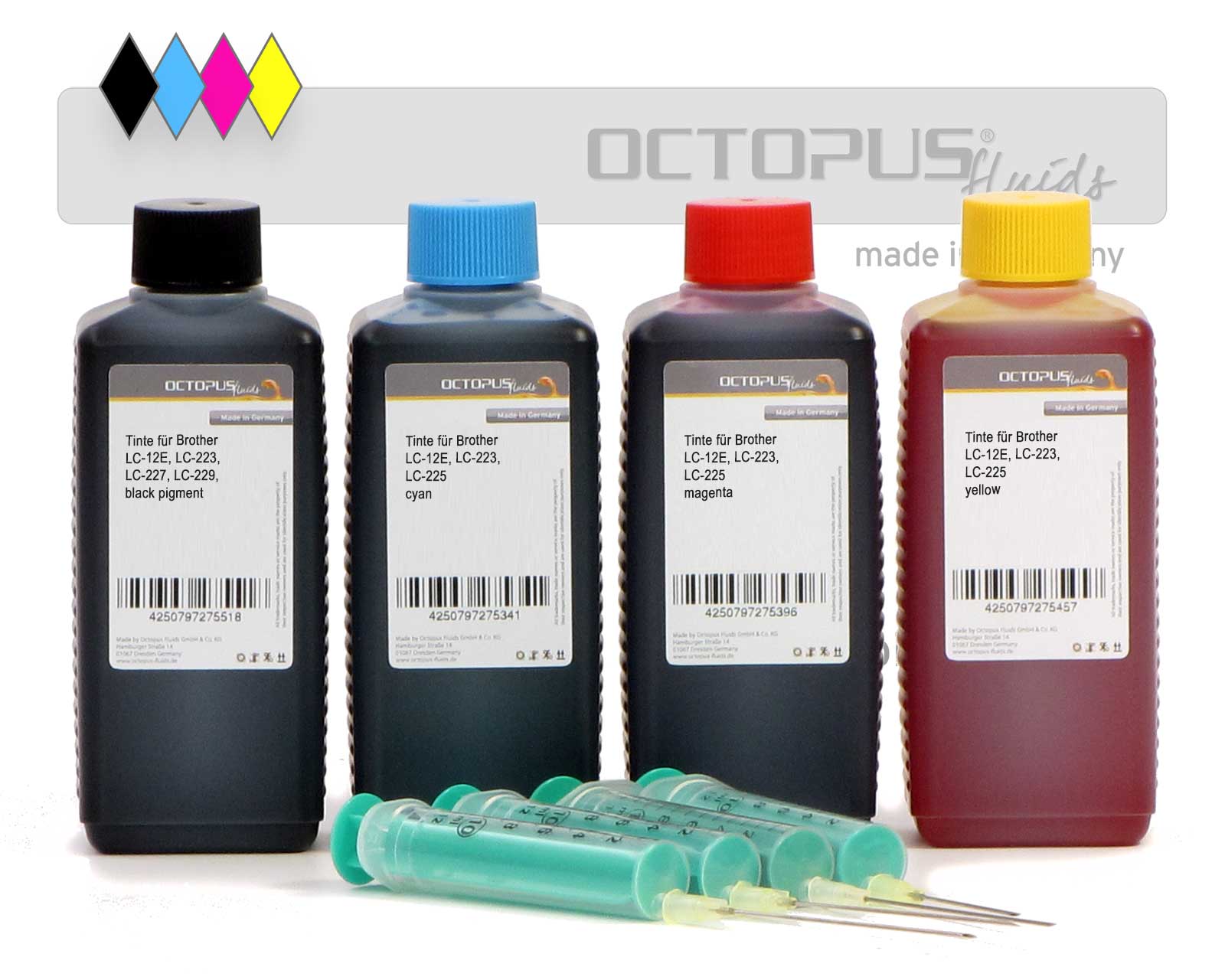 Ink set Brother LC-223, LC-225, LC-227, LC-229, LC-12E
Set comprising five ink colours and refill syringes.
Set of refillable cartridges for Brother LC-227, LC-225 with ink refill kits
Complete kit for Brother LC-227, LC-225, DCP-J 4120, MFC-J 4420, MFC-J 4425, MFC-J 4620, MFC-J 4625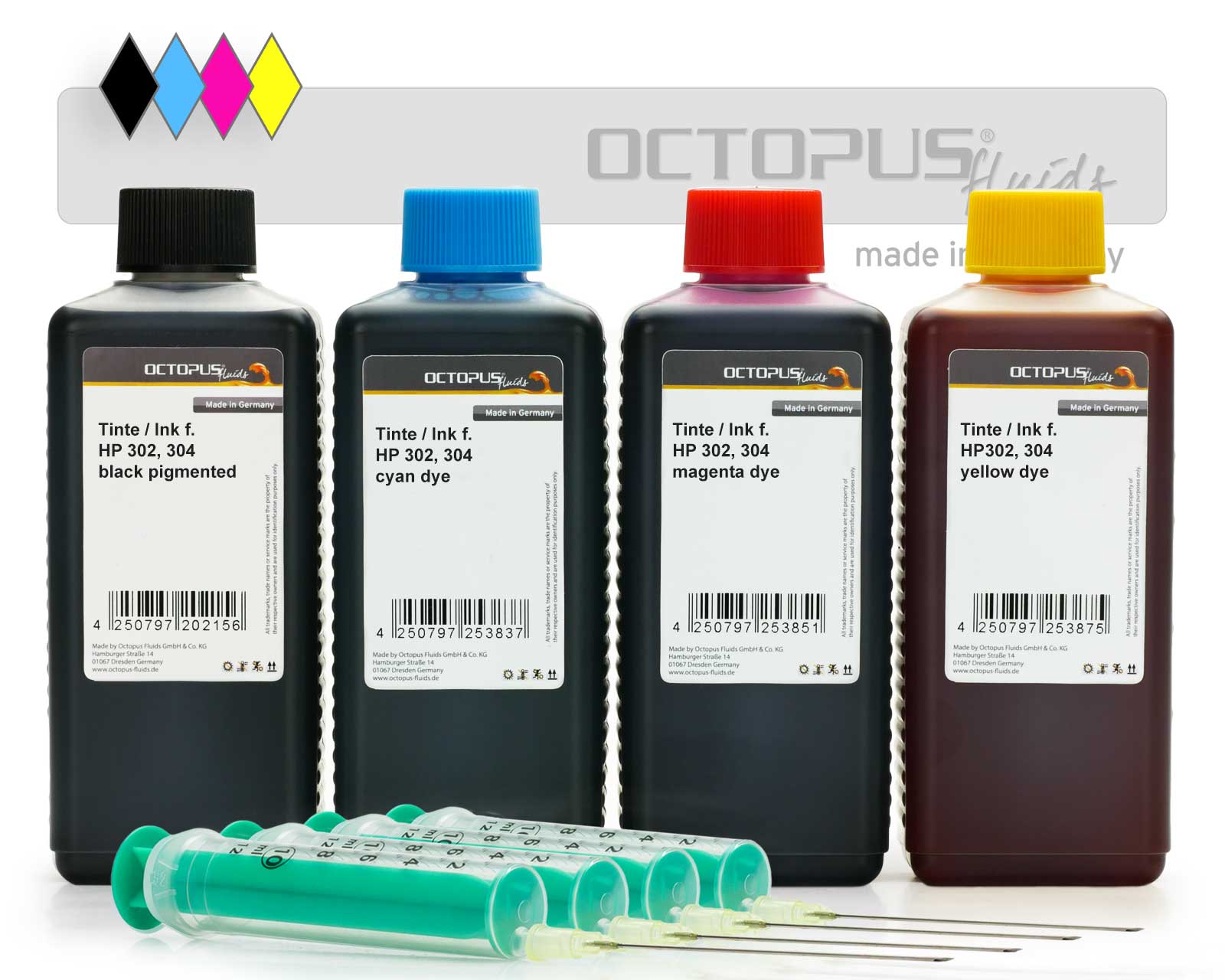 Refill ink kit for HP 302, HP 304 four colours
Druckertinten Komplettset für HP 302, HP 304, F6U68AE, F6U66AE, F6U67AE, F6U65AE, N9K08AE, N9K06AE, N9K07AE, N9K05AE