Druckerpatronen können Sie in Dresden am besten bei OCTOPUS® kaufen. Die gewünschten Produkte können Sie in unserem Onlineshop unter diesem Link Druckerpatronen auswählen und bestellen. Sie können dann selbst entscheiden, ob Sie die Bestellung selbst in Dresden abholen oder sich beliefern lassen wollen. Bei Selbstabholung entfallen natürlich sämtliche Versandkosten. Neben Druckerpatronen für alle Druckertypen bieten wir auch Tonerkartuschen sowie sämtliches Zubehör zum Nachfüllen von Druckerpatronen und Tonerkartuschen. Auf unserer Internetseite finden Sie dazu Nachfüllanleitungen zum Befüllen sämtlicher Druckerpatronen-Typen. Mit unserem Sortiment garantieren wir Ihnen Preisersparnisse von bis zu 80% gegenüber dem Kauf teurer Originalmedien.
Compatible ink cartridge replacing Brother LC-1280 XL M magenta
Compatible magenta ink cartridge, sufficient for approx. 1,200 A4 pages at 5% coverage.
Compatible printer cartridge Canon PGI 520BK black
Compatible Printer Cartridge for Canon PGI-520.
Compatible Printer Cartridge Canon PGI 525 BK with Reset Chip
Compatible Printer Cartridge for Canon PGI-525 BK black.
Compatible Printer Cartridge Canon CLI 526 M with Reset Chip
Compatible Printer Cartridge for Canon CLI-526 M magenta.
ARA COLOR remanufactured HP 301 XL black cartridge for 480 pages (non OEM)
Remanufactured XL cartridge with more ink for a printing capacity of 480 pages according to ISO-IEC 24712.
Alle Hersteller, Stadtnamen und Markennamen wie Brother Dresden ua. dienen nur zur Kenntlichmachung der Kompatibilität und sind Eigentum der jeweiligen Rechteinhaber.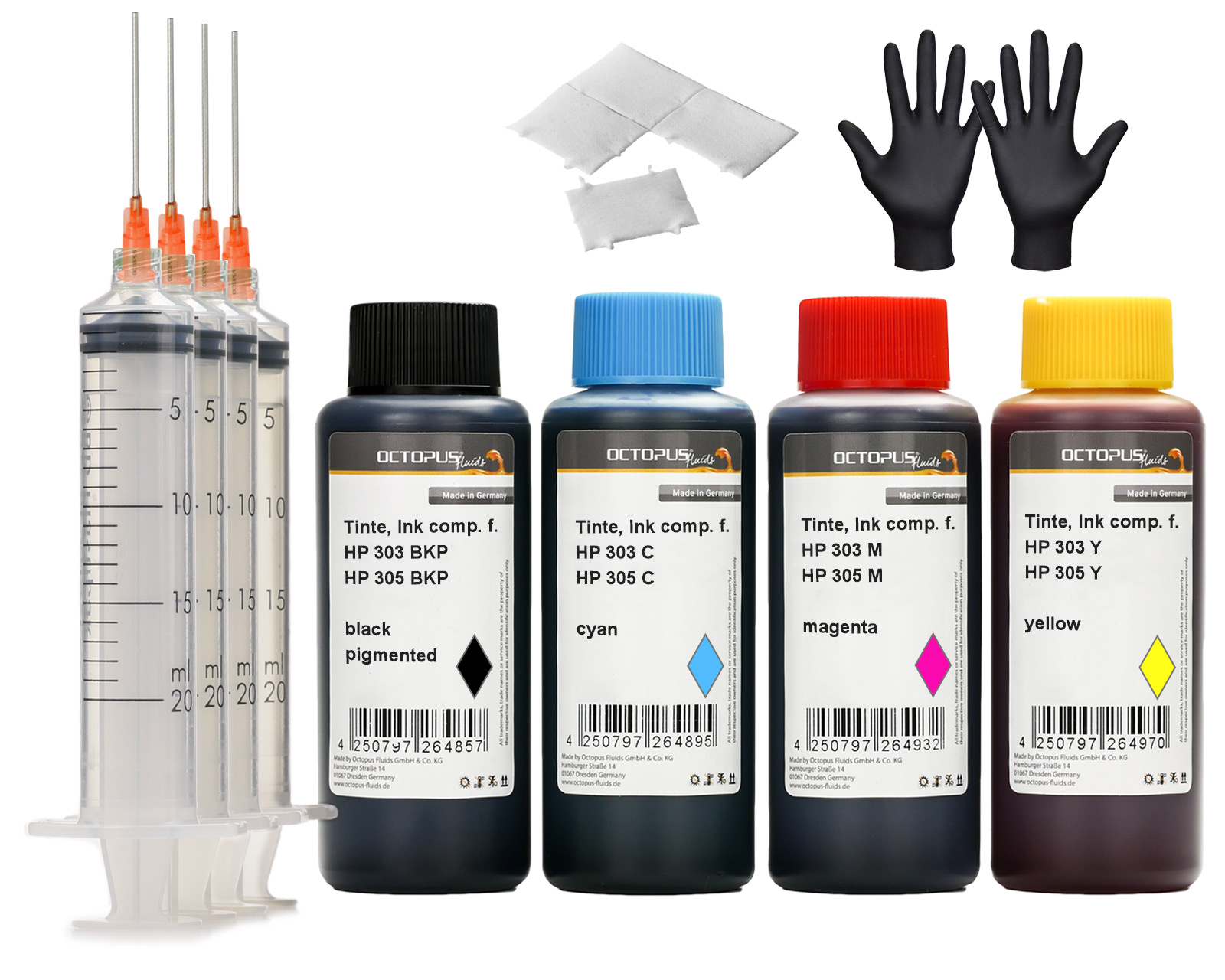 Printer Ink Set for HP 303 and HP 305 Ink cartridges
Printer ink for HP ENVY, Photo 7130, 7134, 6232, 7830, 6230, 6234, 6220, Tango, DeskJet 2700 Series, DeskJet Plus 4100 Series, Envy 6000 Series, Envy Pro 6400 Series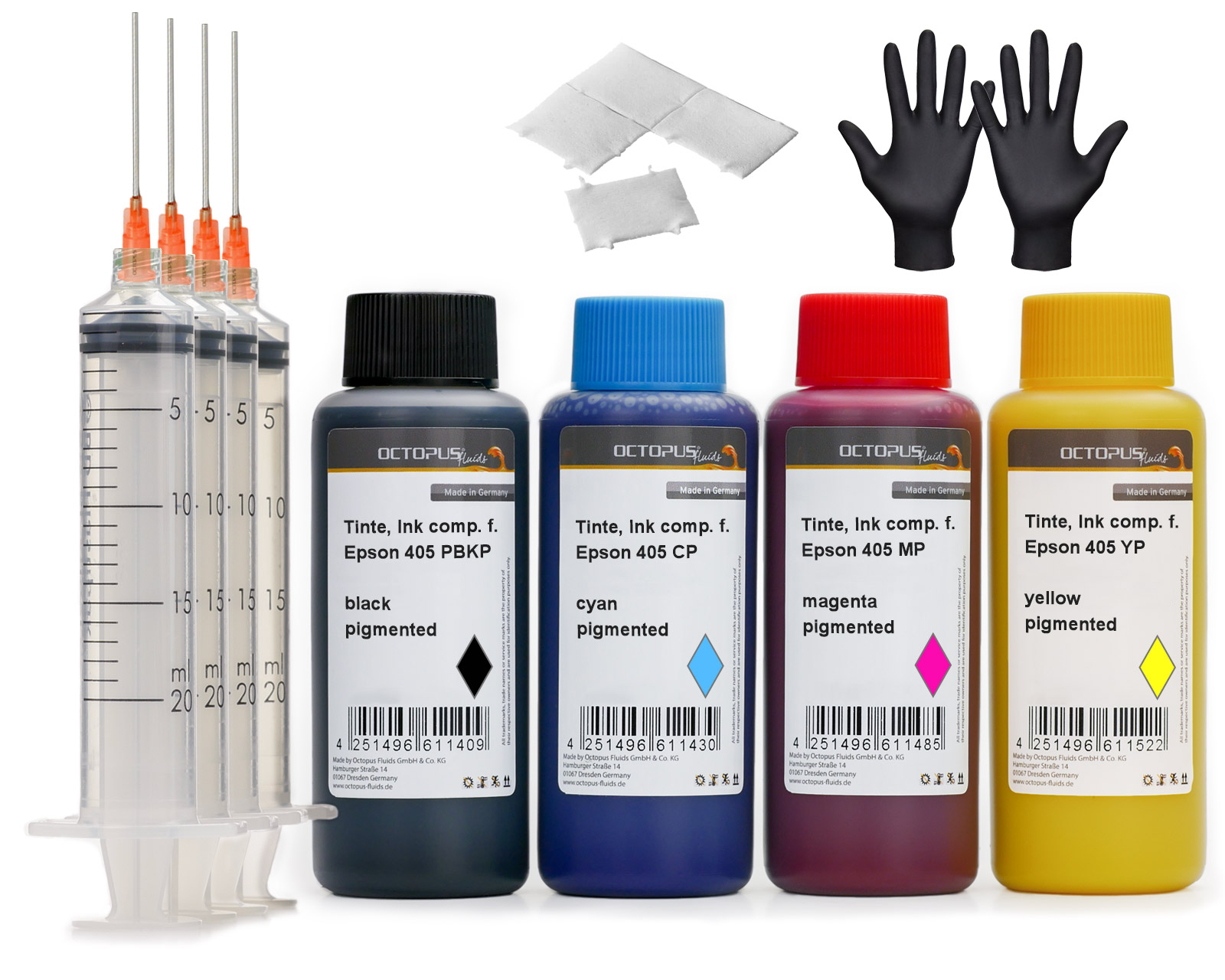 Printer ink set for Epson 405 ink cartridges, WF-3820, WF-4820, WF-7830
Printer ink for Epson WorkForce EC-C 7000, Pro WF-3820, WF-3825, WF-3830, WF-4820, WF-4825, WF-4830, WF-7830, WF-7835, WF-7840, WF-7310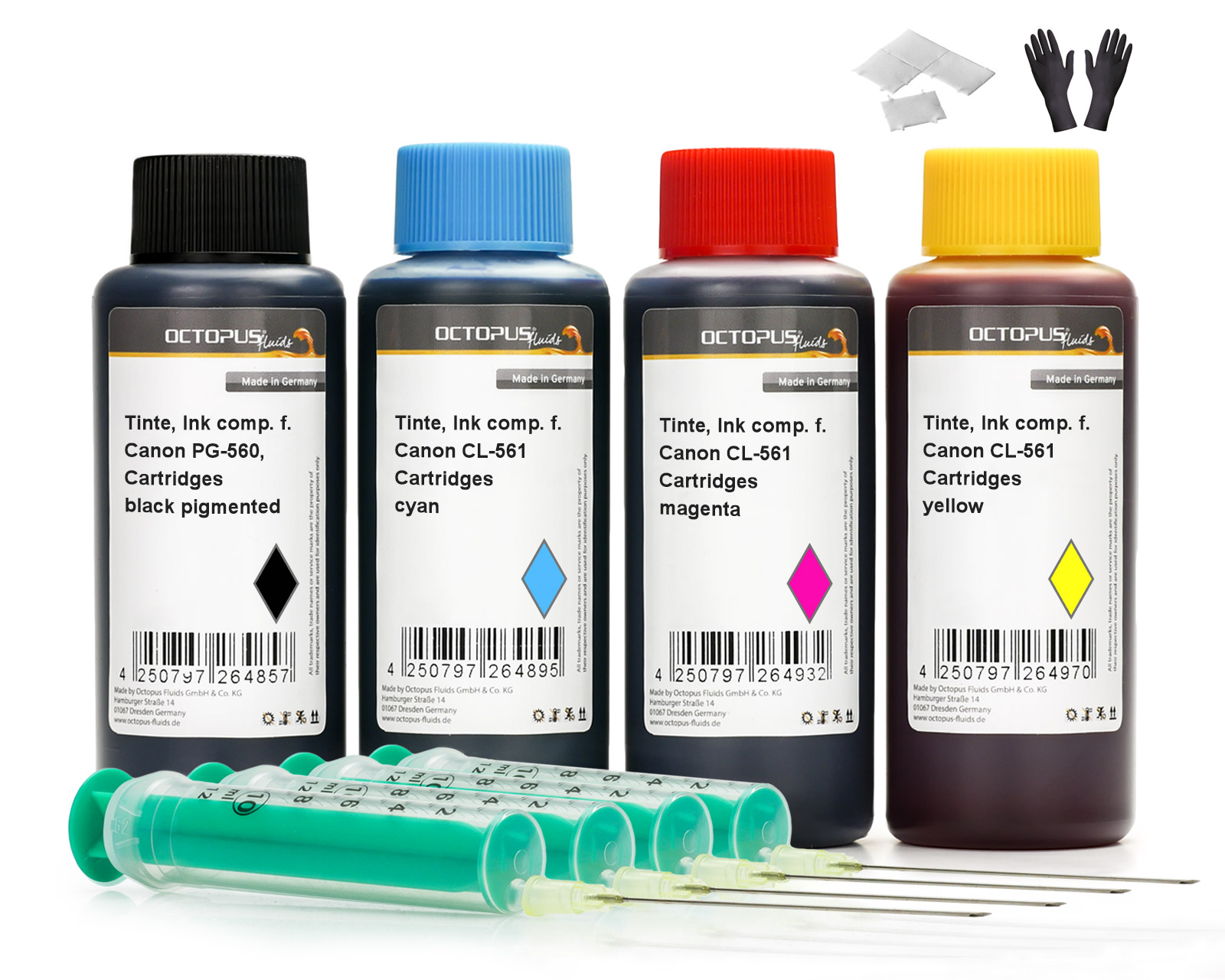 Octopus printer ink set compatible for Canon PG-560, CL-561 ink cartridges, Canon Pixma TS 5300, 7400
Druckertinte für Canon Pixma TS 5300, TS 5350, TS 5350, TS 5351, TS 5352, TS 5353, TS 7400, TS 7450, TS 7450, TS 7451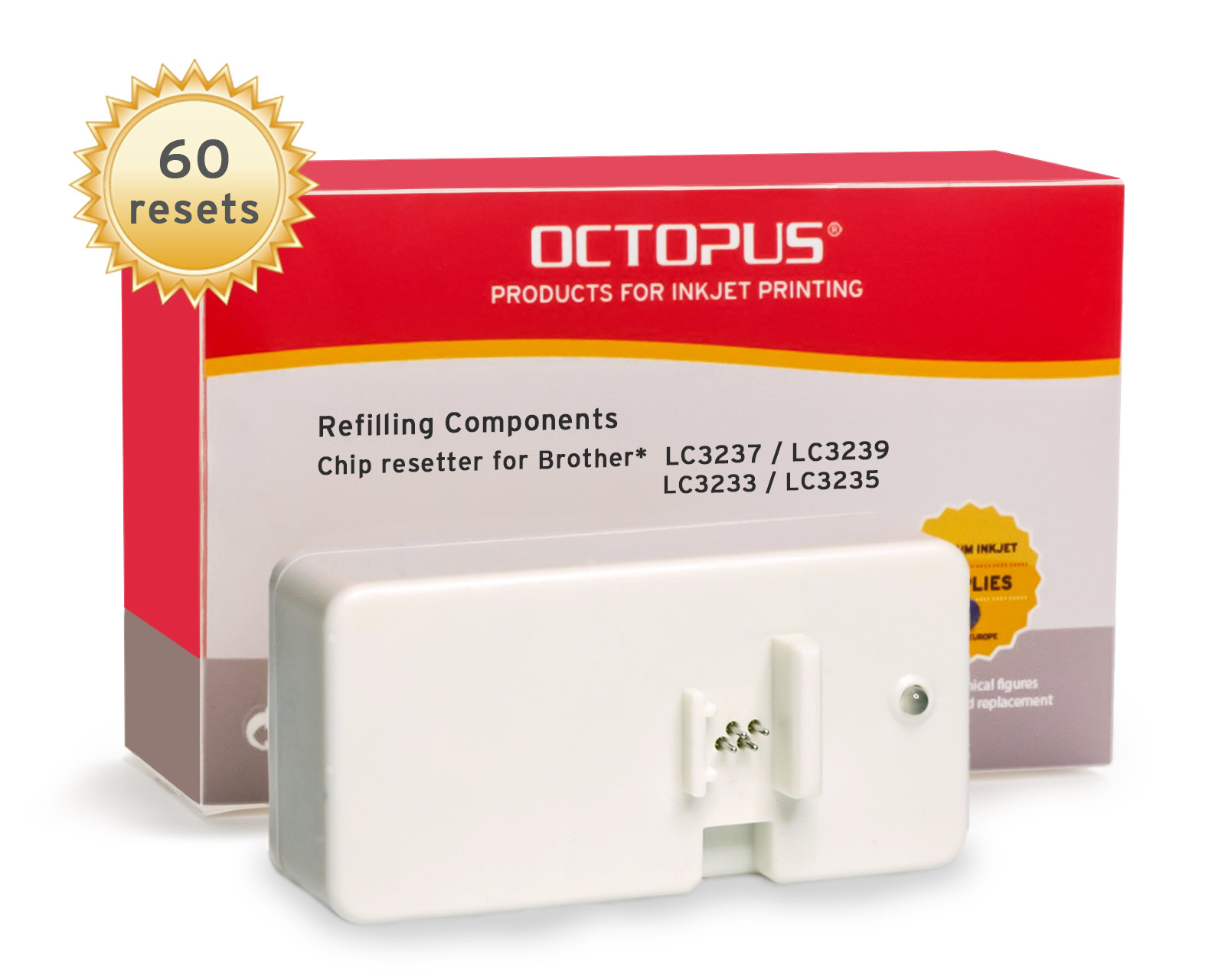 Chipresetter for Brother LC-3237, LC-3239, LC-3233, LC-3235 inkjet cartridges, for 60 Resets
Chip Resetter for resetting Brother LC-3237, LC-3239, LC-3233, LC-3235 und Brother DCP-J 1100, HL-J 6000, HL-J 6100, MFC-J 1300, J 5945, J 6945, J 6947 cartridges
5 x 30 ml Octopus Fluids Alcohol Ink Complete Kit GOLDEN EVE with Blending Solution, Alcohol Ink Paper and accessoreies for fluid art
Start now with Alcohol Ink painting with the complete set Octopus Fluids alcohol inks from Germany. 5 colours Alcohol Ink, Blending Solution and all accessories in a set.