Es gibt Drucker die einen eigenen Speicher benötigen, andere nicht. Die meißten älteren haben nur einen sehr kleinen Speicher. Den Tintenstrahldrucker langt ein kleiner Speicher von lediglich ein paar Kilobyte, weil Sie zeilenweise drucken, Sie empfangen also nicht die gesamte Datei, sondern immer nur die Daten für eine Zeile.
Die Laserdrucker hingegen benötigen einen deutlich größeren Speicher. Sie empfangen die komplett auszudruckende Seite, speichern diese, wandeln Sie in Images um und drucken diese dann aus. Ein Laserdrucker mit einem großen Speicher, ist in der Lage, deulich größere Dateien aufzunehmen und zu verarbeiten.
Beim Kauf eines Laserdruckers, sollte man darauf achten, dass man den Drucker mit Speicher zusätzlich nachrüsten kann. Es ist aber wichtig, dass es gängige Speichermedien- bzw. Bausteine sind, da einige Druckerhersteller eigene Speichermodule verwenden, die nur sehr teuer zu erstehen sind.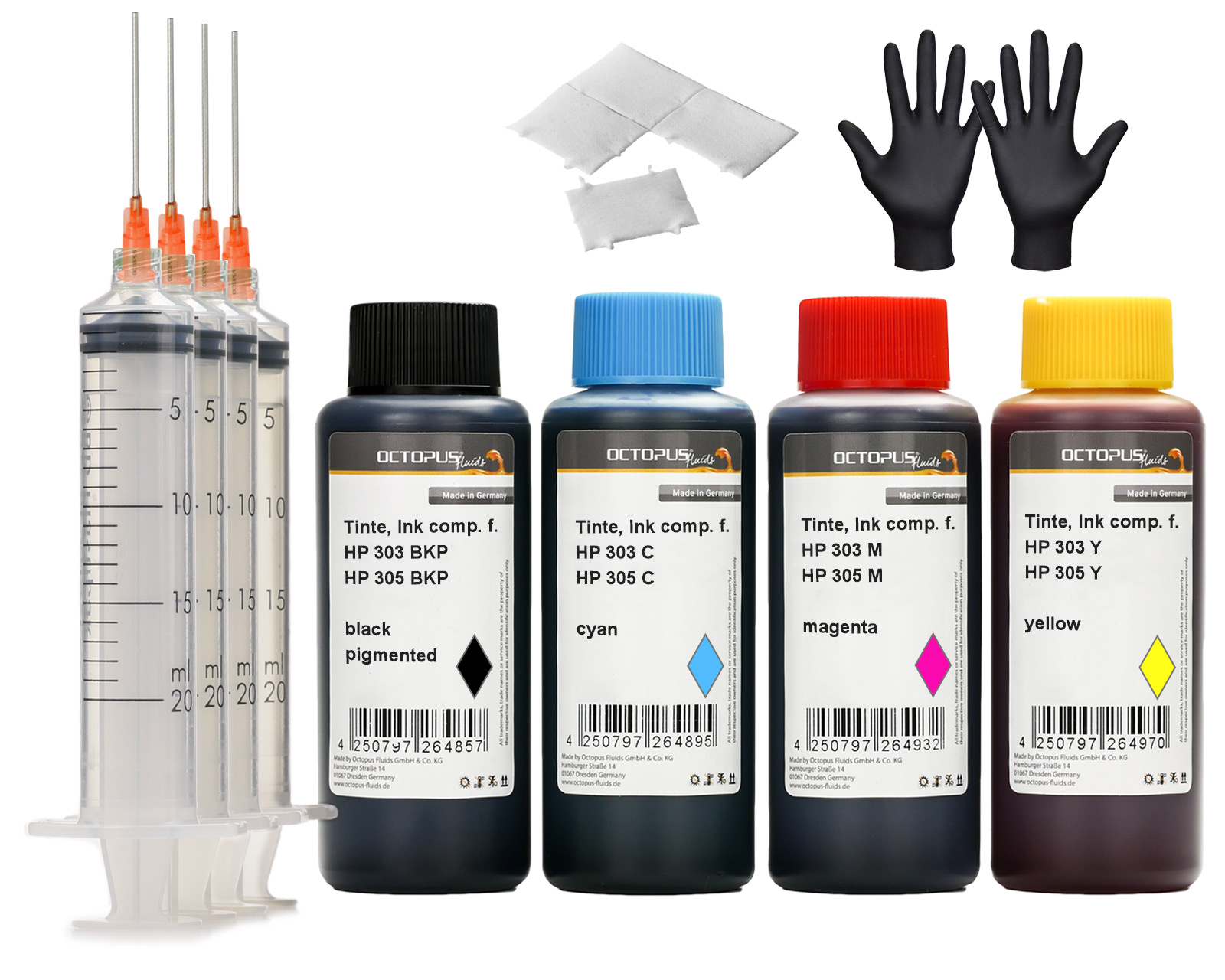 Printer Ink Set for HP 303 and HP 305 Ink cartridges
Printer ink for HP ENVY, Photo 7130, 7134, 6232, 7830, 6230, 6234, 6220, Tango, DeskJet 2700 Series, DeskJet Plus 4100 Series, Envy 6000 Series, Envy Pro 6400 Series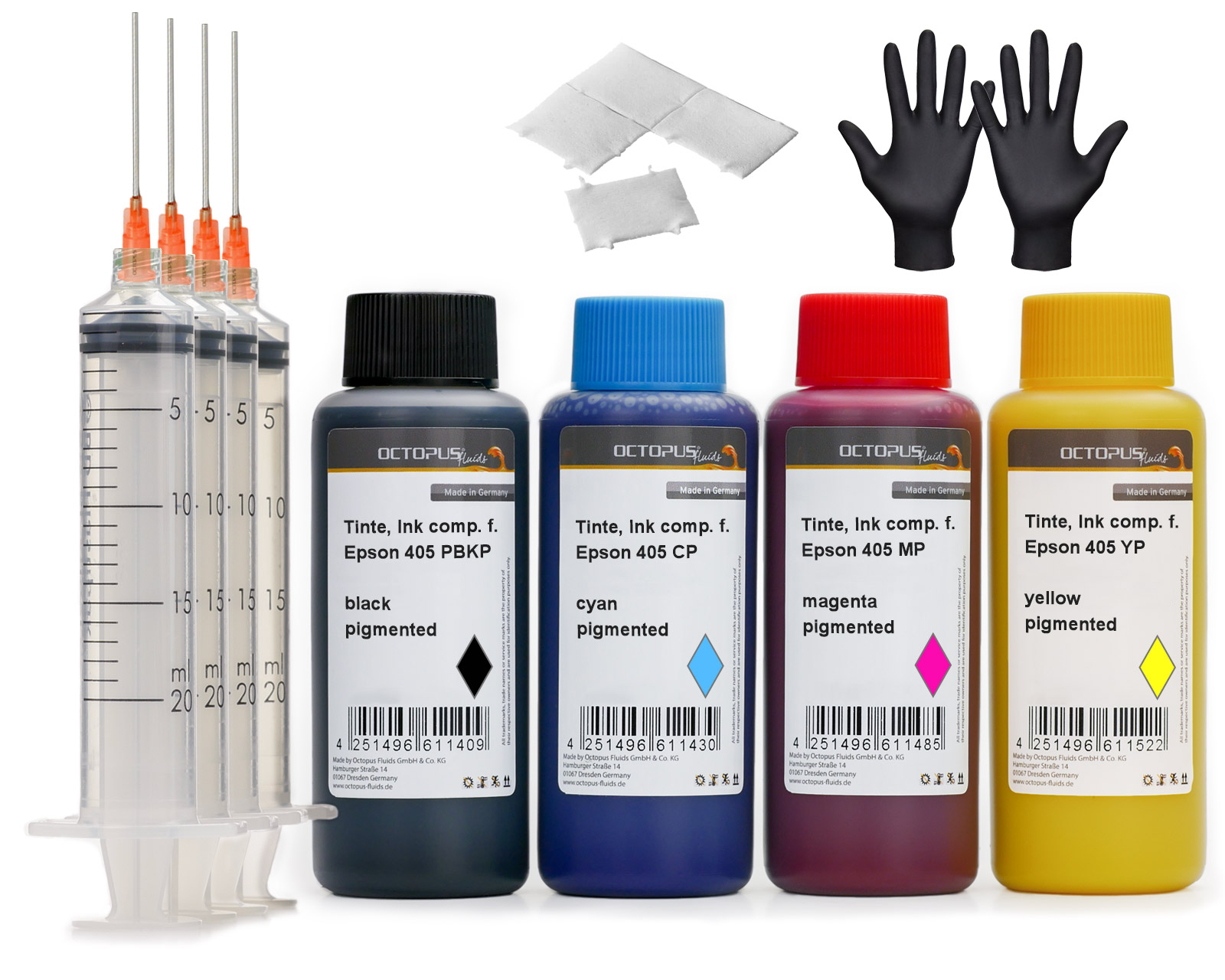 Printer ink set for Epson 405 ink cartridges, WF-3820, WF-4820, WF-7830
Printer ink for Epson WorkForce EC-C 7000, Pro WF-3820, WF-3825, WF-3830, WF-4820, WF-4825, WF-4830, WF-7830, WF-7835, WF-7840, WF-7310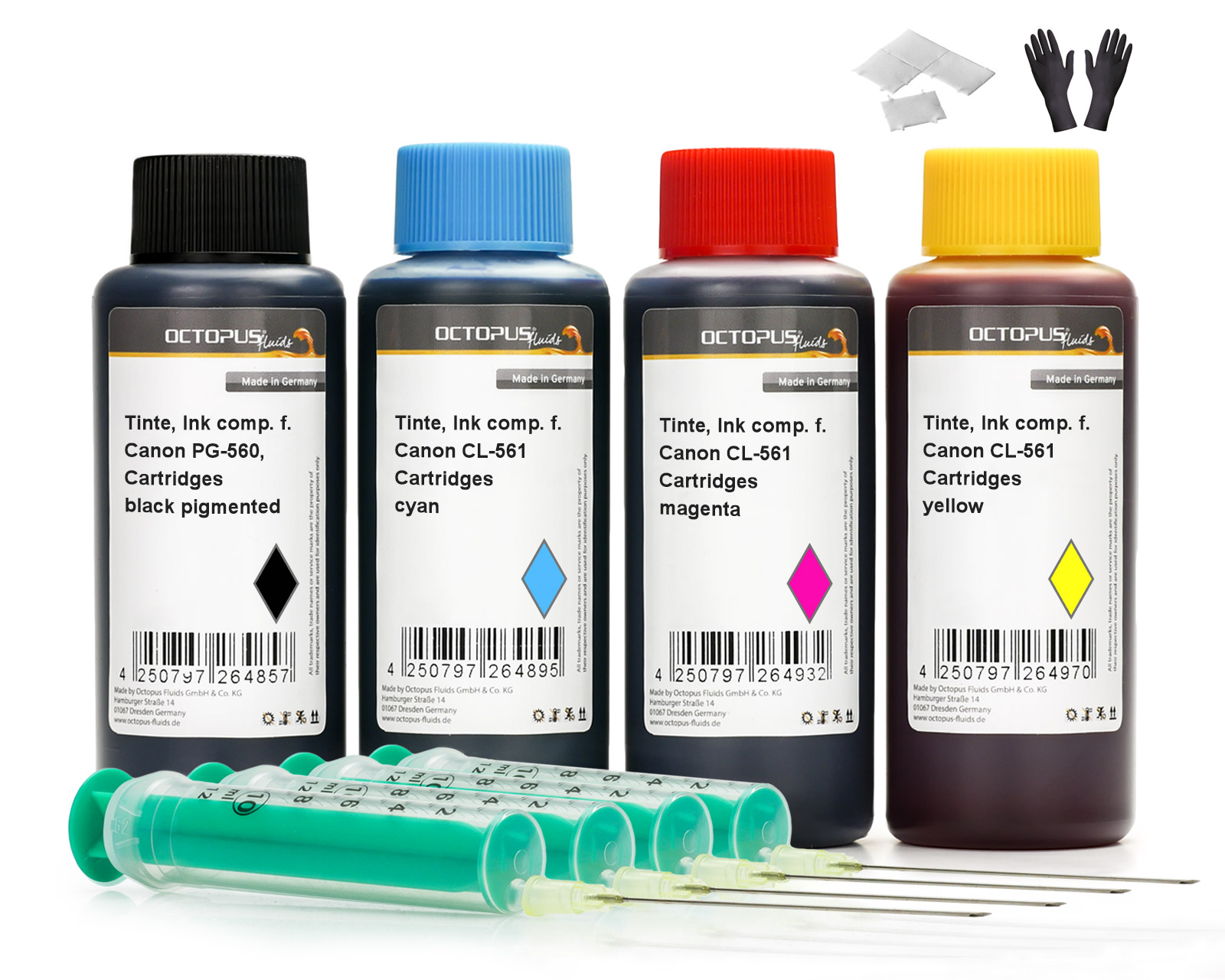 Octopus printer ink set compatible for Canon PG-560, CL-561 ink cartridges, Canon Pixma TS 5300, 7400
Druckertinte für Canon Pixma TS 5300, TS 5350, TS 5350, TS 5351, TS 5352, TS 5353, TS 7400, TS 7450, TS 7450, TS 7451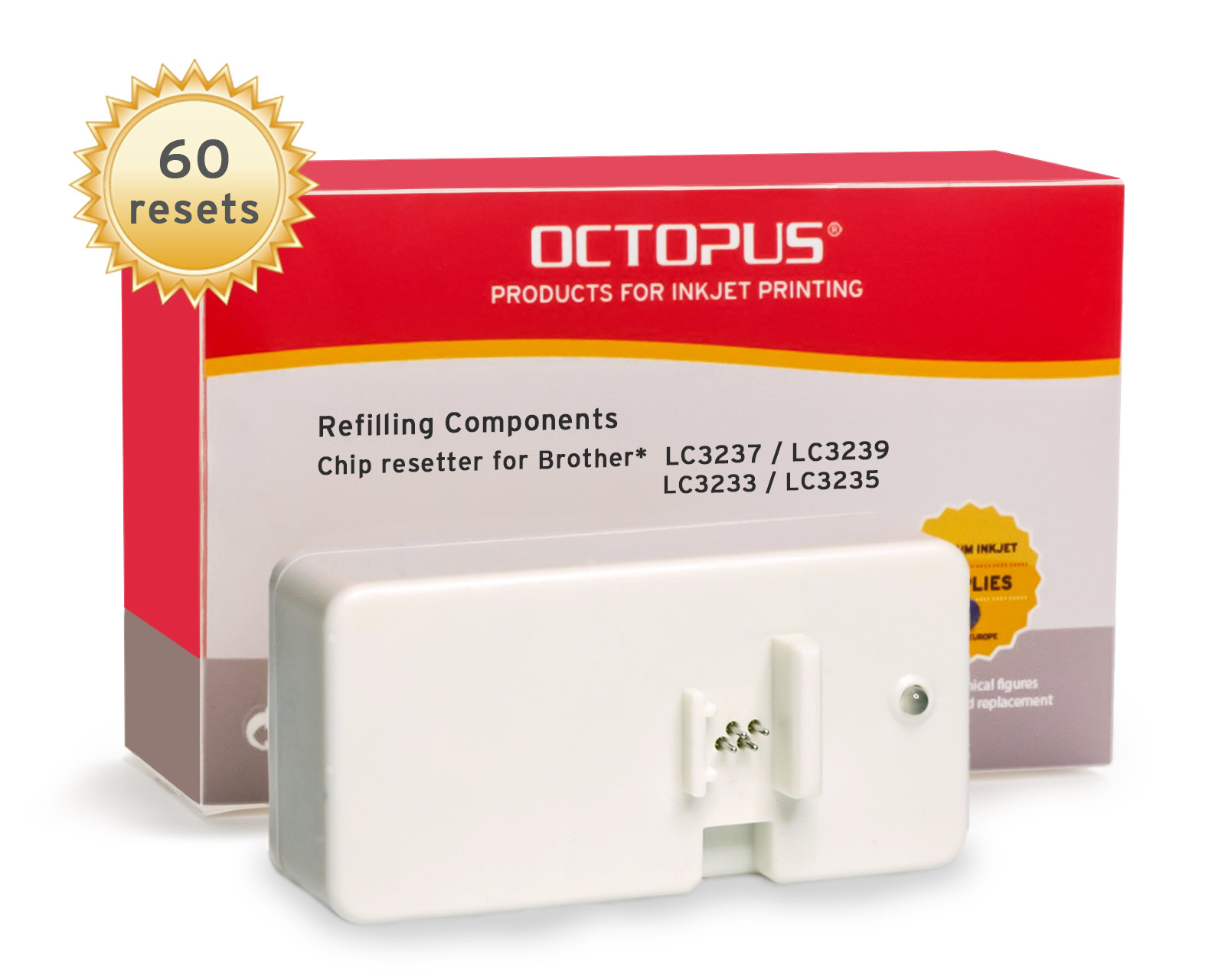 Chipresetter for Brother LC-3237, LC-3239, LC-3233, LC-3235 inkjet cartridges, for 60 Resets
Chip Resetter for resetting Brother LC-3237, LC-3239, LC-3233, LC-3235 und Brother DCP-J 1100, HL-J 6000, HL-J 6100, MFC-J 1300, J 5945, J 6945, J 6947 cartridges
5 x 30 ml Octopus Fluids Alcohol Ink Complete Kit GOLDEN EVE with Blending Solution, Alcohol Ink Paper and accessoreies for fluid art
Start now with Alcohol Ink painting with the complete set Octopus Fluids alcohol inks from Germany. 5 colours Alcohol Ink, Blending Solution and all accessories in a set.