Druckertinte direkt aus Dresden
Druckertinte können Sie in Dresden am besten bei Octopus® kaufen. Wir verkaufen nicht nur Tinte, wir entwickeln sie und stellen sie auch selber her.
Die gewünschte Druckertinte können Sie in unserem Onlineshop auswählen und bestellen. Sie können dann entscheiden, ob Sie die Bestellung selbst in Dresden auf der Hamburger Str. 14 abholen oder sich beliefern lassen. Bei Selbstabholung entfallen natürlich sämtliche Versandkosten. Unsere vollständige Adresse in Dresden finden Sie hier im Impressum.
Mit unserer Druckertinte und den dazugehörigen Nachfüllanleitungen können Sie Ihre Druckerpatronen problemlos selbst nachfüllen. Durch einen Druckertinte-Refill lässt sich sehr viel Geld sparen. Entweder Sie führen diesen selbst durch oder Sie wenden sich an einen der vielen Tinten-Toner-Shops in Dresden. Neben Druckertinte für alle Druckertypen bieten wir auch wiederaufbereitete Druckerpatronen sowie sämtliches Zubehör zum Nachfüllen von Druckerpatronen und Tonerkartuschen.
Mit unserem Sortiment garantieren wir Ihnen Preisersparnisse von bis zu 80% gegenüber dem Kauf teurer Originalmedien.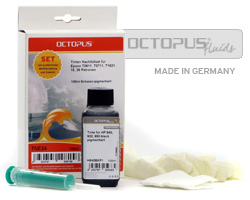 Refill kit Brother LC-980, 985, 1000, 1100, 1220, 1240, 121, 123, 127 black
Ink refill kit with 100ml of black pigmented ink for Brother LC-900, 970, 980, 985, 1000, 1100, 1220, 1240, 1280, LC-121, 123, 127, 129 cartridges.
Ink for Canon PGI-525, 550, 555, 570, PG-540, 545, 510, 512 pigm. black
The colour was developed by OCP specifically for Canon Pixma PRO 100 photo printers.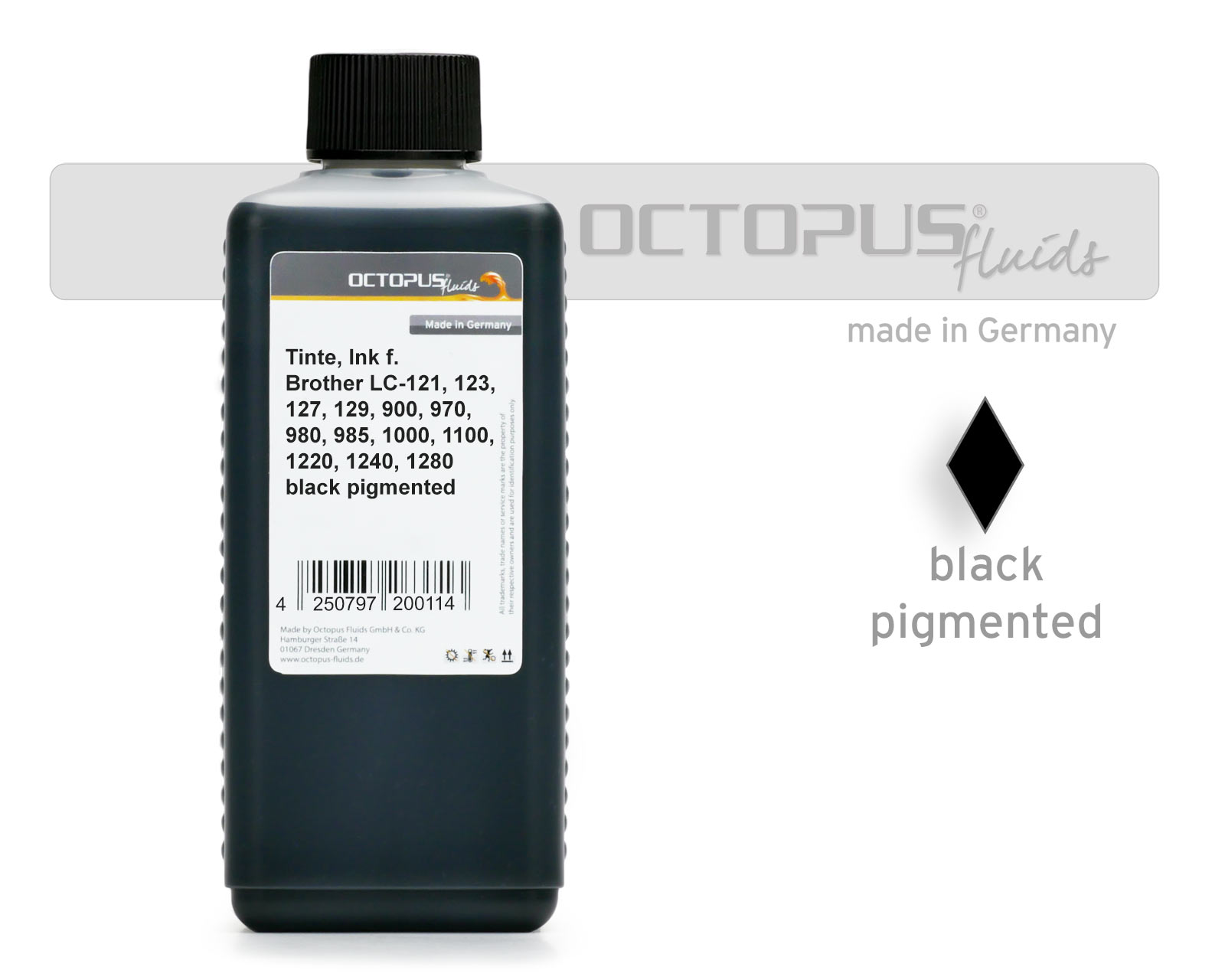 Ink for Brother LC-970, 980, 1000, 1100, 1220, 1240, 121, 123, 127 black
Reset and refill Canon PGI-570 and Canon CLI-571 printer cartridges, unlimited Chipresetter