Die Entwickler-Einheit ist ein wichtiges Bauteil in einem Laserdrucker.
In einem Laserdrucker wird Toner durch eine Bildtrommel auf das Papier übertragen und dann von einer Fixiereinheit (Fuser) auf das Papier aufgeschmolzen und somit fixiert.
Die Entwickler-Einheit im Laserdrucker (auch LED-Drucker und Fotokopierer nutzen diese Technik) sorgt dafür, dass das Tonerpulver gleichmäßig auf die Bildtrommel aufgetragen wird, wo es dann an den elektrisch aufgeladenen Stellen haften bleibt.
Aufbau und Funktionsweise
Eine Entwickler-Einheit besteht aus einer ferromagnetischen Walze (Developer Roller) und einem Abstreifer. Die Walze nimmt das Tonerpulver entweder mit Hilfe eines Magneten in ihrem Kern oder durch elektrostatische Aufladung der Tonerpartikel auf. Der Abstreifer (Doctor Blade) verteilt den Toner dann gleichmäßig auf der Walze. Anschließend wird das Tonerpulver auf die Bildtrommel übertragen und die Entwickler-Einheit durch ein Cleaning Blade gereinigt.
Das Cleaning Blade streift das restliche, auf der Walze verbliebene Tonerpulver, ab und fängt es in einem sogenannten Resttonerbehälter auf. Dieser muss also auch von Zeit zu Zeit entleert werden.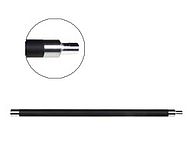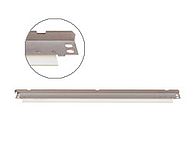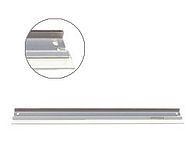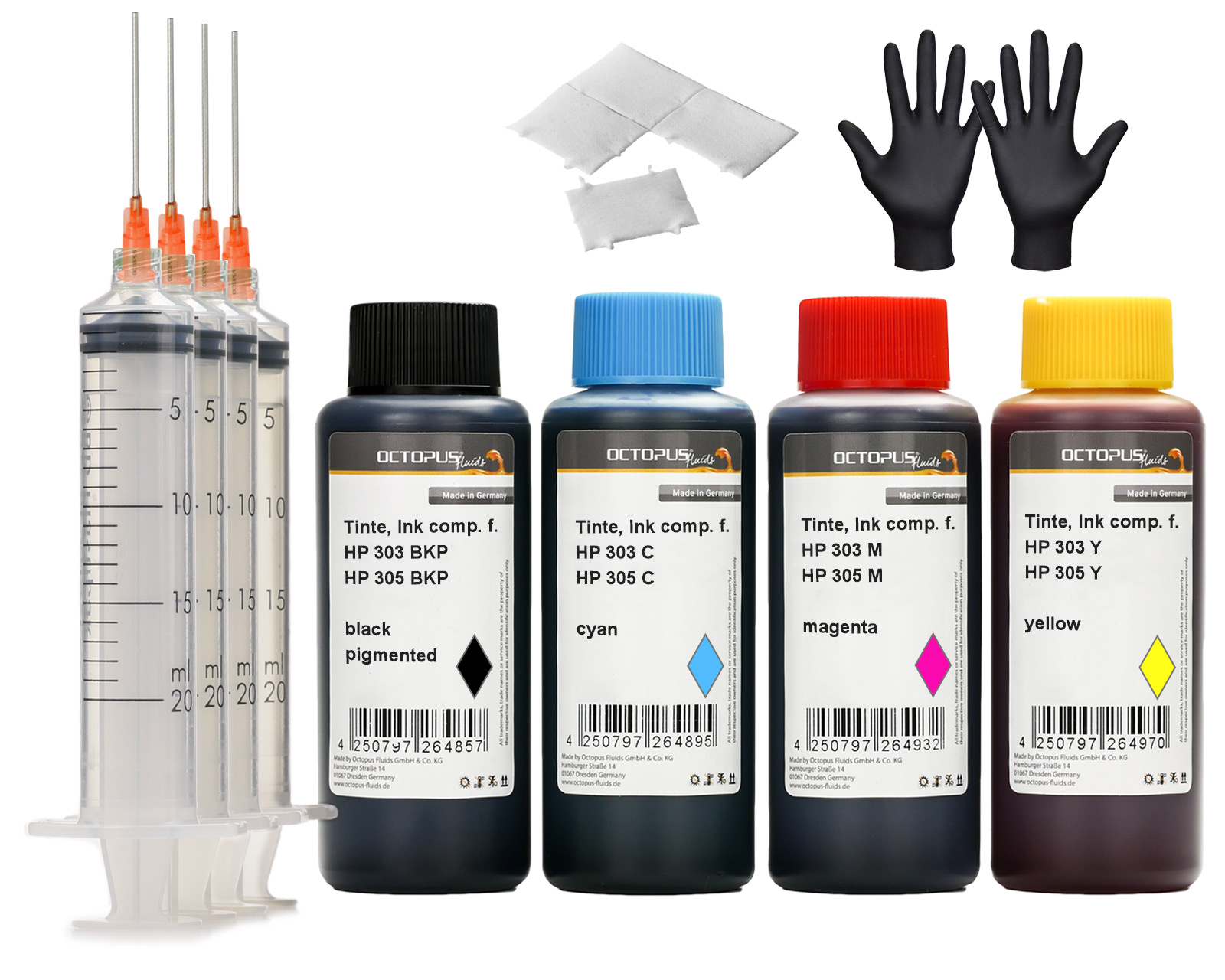 Printer Ink Set for HP 303 and HP 305 Ink cartridges
Printer ink for HP ENVY, Photo 7130, 7134, 6232, 7830, 6230, 6234, 6220, Tango, DeskJet 2700 Series, DeskJet Plus 4100 Series, Envy 6000 Series, Envy Pro 6400 Series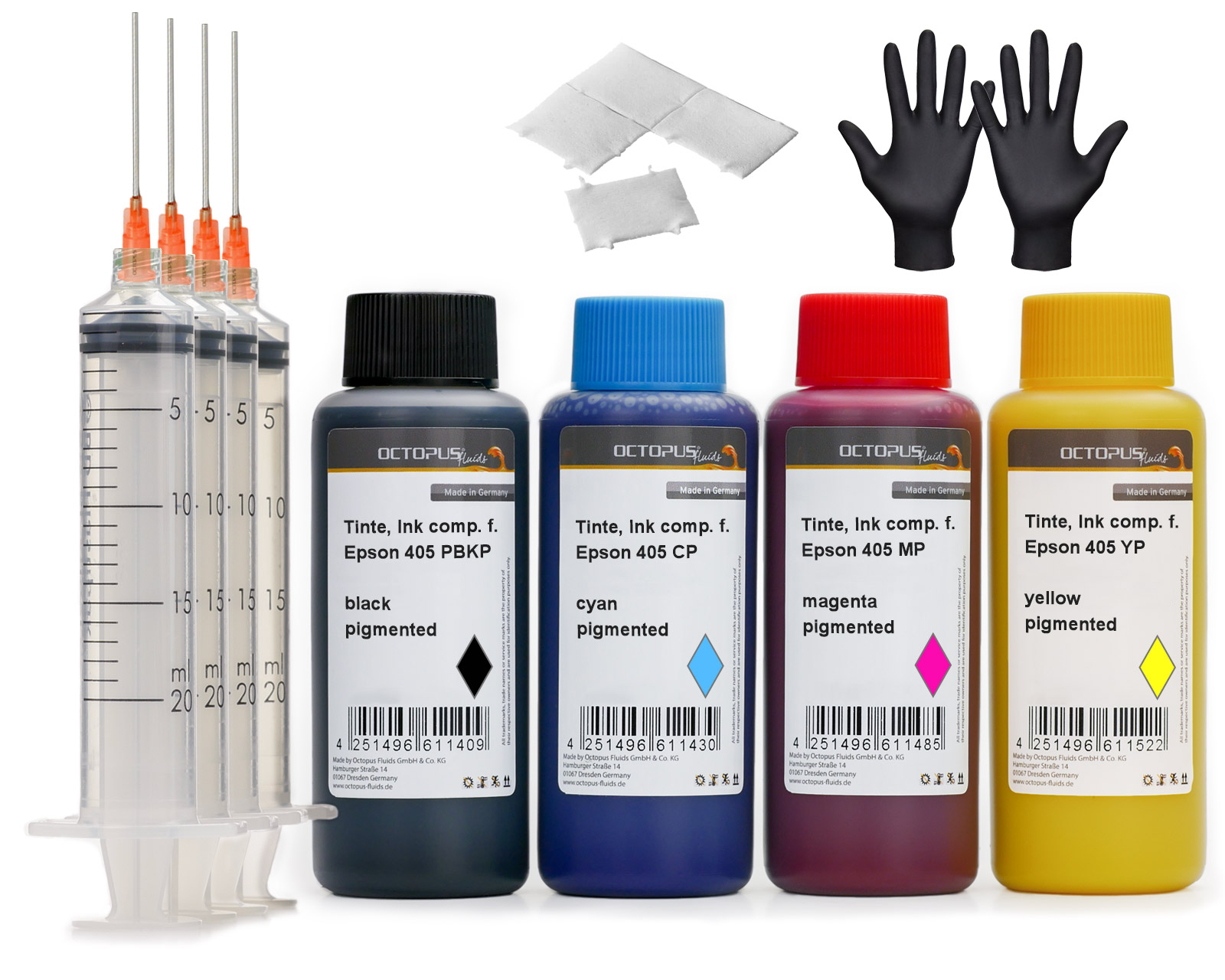 Printer ink set for Epson 405 ink cartridges, WF-3820, WF-4820, WF-7830
Printer ink for Epson WorkForce EC-C 7000, Pro WF-3820, WF-3825, WF-3830, WF-4820, WF-4825, WF-4830, WF-7830, WF-7835, WF-7840, WF-7310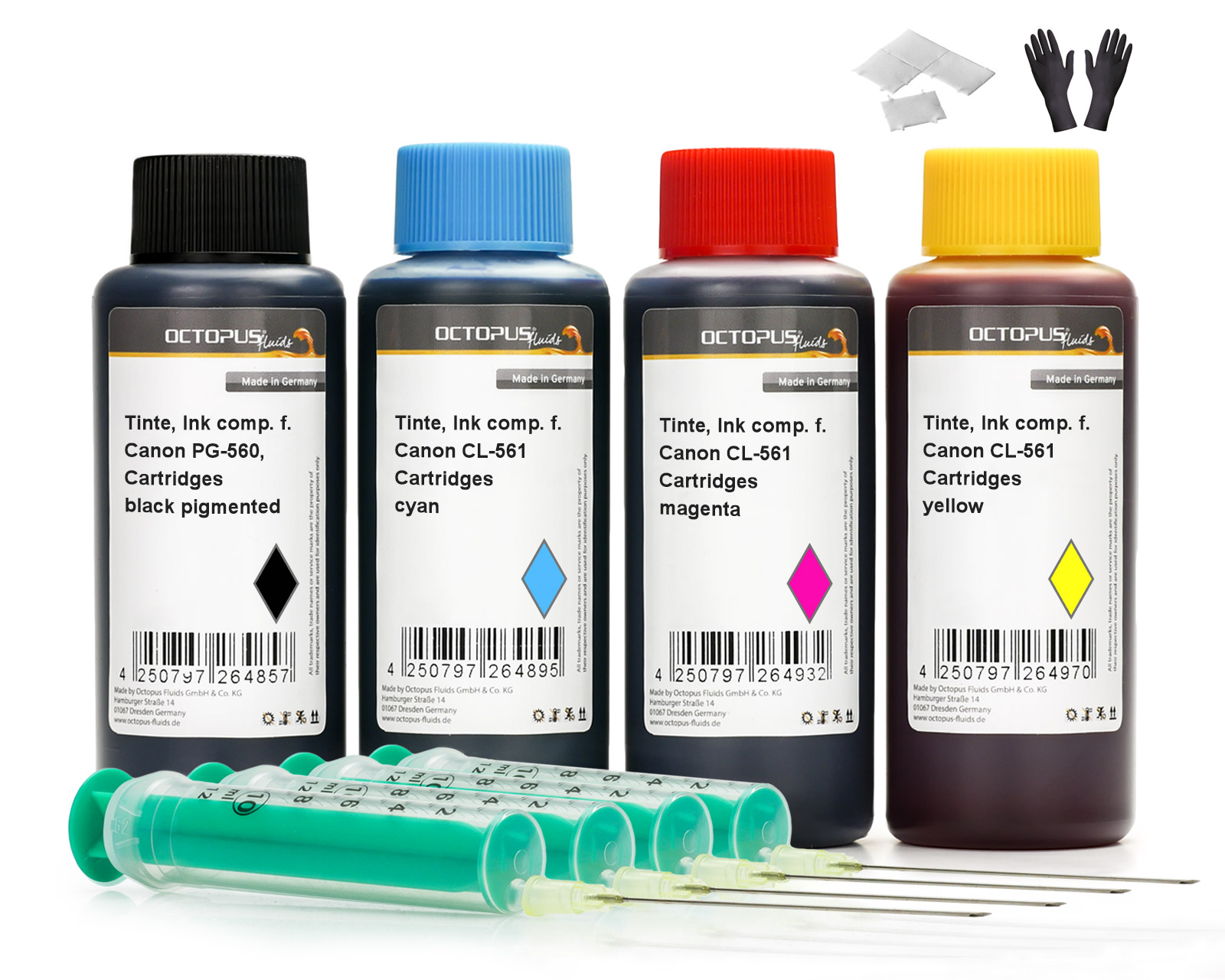 Octopus printer ink set compatible for Canon PG-560, CL-561 ink cartridges, Canon Pixma TS 5300, 7400
Druckertinte für Canon Pixma TS 5300, TS 5350, TS 5350, TS 5351, TS 5352, TS 5353, TS 7400, TS 7450, TS 7450, TS 7451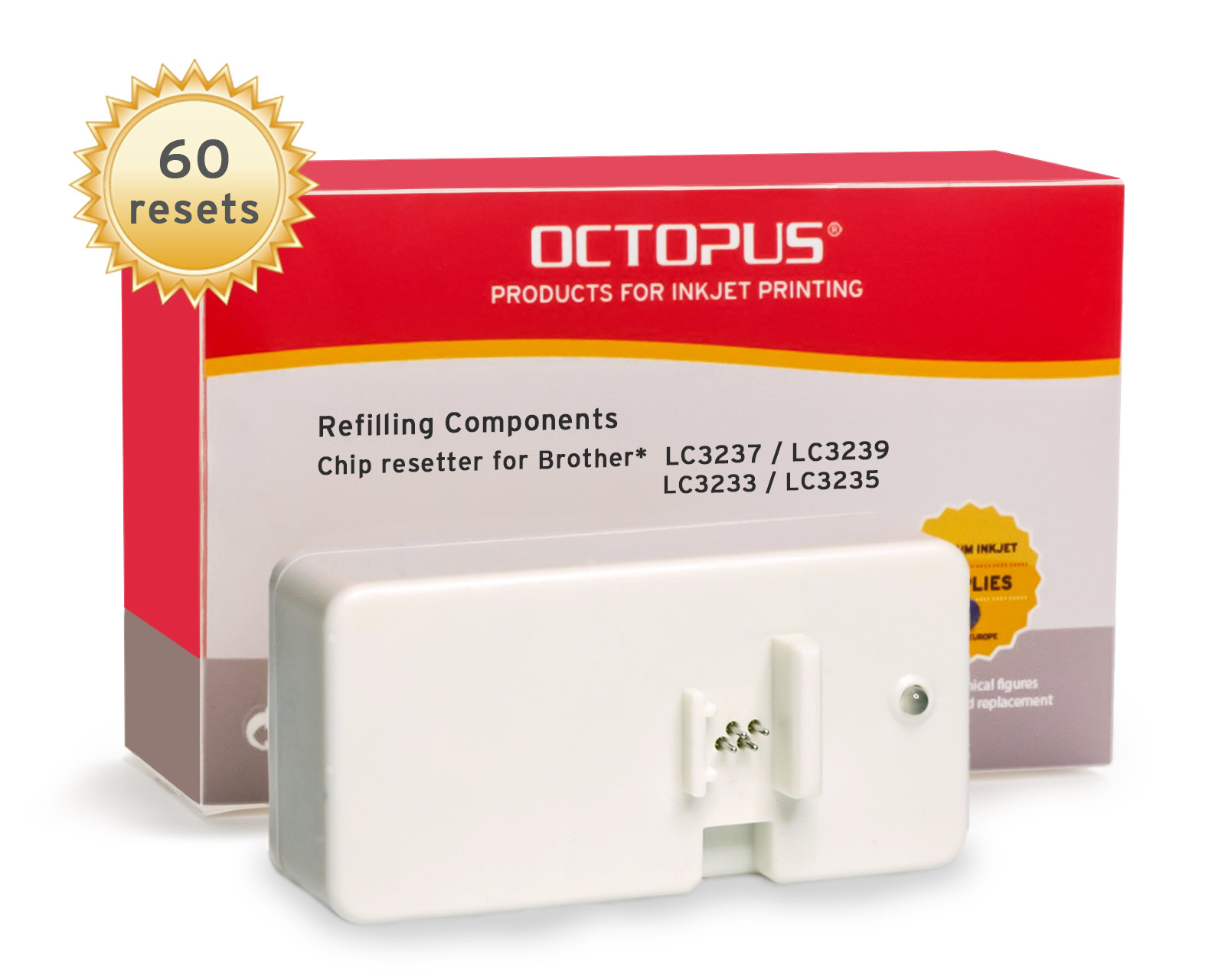 Chipresetter for Brother LC-3237, LC-3239, LC-3233, LC-3235 inkjet cartridges, for 60 Resets
Chip Resetter for resetting Brother LC-3237, LC-3239, LC-3233, LC-3235 und Brother DCP-J 1100, HL-J 6000, HL-J 6100, MFC-J 1300, J 5945, J 6945, J 6947 cartridges
5 x 30 ml Octopus Fluids Alcohol Ink Complete Kit GOLDEN EVE with Blending Solution, Alcohol Ink Paper and accessoreies for fluid art
Start now with Alcohol Ink painting with the complete set Octopus Fluids alcohol inks from Germany. 5 colours Alcohol Ink, Blending Solution and all accessories in a set.